MXA'S WEEKEND NEWS ROUND-UP: ONWARD & UPWARD TO THE "DAY IN THE DIRT"
• THE JEREMY MCGRATH STORY: IN HIS OWN WORDS AND THOSE OF HIS FRIENDS
• DEBBI TAMIETTI'S DUBYA WORLD VET CHAMPIONSHIP OUT-TAKES
This is the view of Mt. Saint Helen from the bleacher seats. Mt. St. Helen is the big hill with the flag pole, while the inner hill is called "The Falls."
All hail the local hero. Sean Lipanovich (505) was the big winner when he won the Over-30 Pro class on Sunday. Do you think his motocross School will gain some new students next week? 
Four-time 250 National Champion Gary Jones became the first rider in World Vet history to win World Championships in five different age groups—Over-30, Over-40, Over-50, Over-60 and Over -70. It only took him 36 years to achieve.
With 1000 racers vying for holeshots, Glen Helen's 70 mph charge to the first turn got a orkout
Arenacross star Jacob Hayes (90) and MXA's Josh Mosiman (45) traded wins in the Over-25 Expert class—until Jacob sadly stuck his foot into a rut and twisted his knee badly. Mosiman went 3-1-1, while Hayes went 1-2-21.
2002 Over-40 World Champion Andy Jefferson (36) celebrated the 20th anniversary of his win by going 2-2 in the Over-60 Expert class, unfortunately for Andy there were three motos. Indian Dunes hero Jon Ortner (10) went 3-3-2 for second overall.
World Vet racers came from 20 different countries and 30 states. Mark Hall (72) flew in from WPS headquarters in Boise, Idaho, while John Perry (82) drove 13 hours from Durango, Colorado.
The biggest cheers were reserved for seven-time AMA Supercross Champion Jeremy McGrath (2). He came for the Edison Dye Lifetime Achievement Award and stayed to pocket several thousand dollars for second in the Over-50 Pasha 150 Pro two-stroke class and third in the Over-40 Pro class.
52-year-old Mike Brown seemed to be in every race at the World Vet. He won the Over-40 Pros, got second in the Over-30 Pasha 150 two-stroke class, was sixth in the Over-30 Pros and won the first moto of the Over-50 Pasha 150 two-stroke class (but his bike broke in moto two).
Hollywood actor Pasha Afshar (L7) decided to spend his own money to help make the 125 Pro classes grow at the Fasthouse World Two-Stroke Championship and Dubya World Vet Championship. He put up $13,000 in purse money for the Over-30 and Over-50 150cc Pro two-stroke classes. There were 37 riders signed up for the Over-50 150 Pro class (won by Doug Dubach) and 20 Over-30 150 Pros (won by Sean Collier).
• 25TH ANNUAL RED BULL "DAY IN THE DIRT" STARTS THE DAY AFTER THANKSGIVING
For more info go to www.glenhelen.com
• 25 YEARS OF "DAY IN THE DIRT" TO THE DAY
• FORGOTTEN MOTOCROSS TECH: WHAT WERE SPEEDO & TACH FORKS?

The exposed canisters look like a speedo and tach in this photo of Jody Weisel at Saddleback Park in 1976 on a YZ400. The air wasn't the major problem with the 1976 Yamaha air forks, it was the valving.
Motocross history is filled with examples of creative ideas that were heralded as groundbreaking, but, because of the rapid rate of change in development, many sank into the swamp of forgotten technology. Although some are best left abandoned, others were truly innovative (if not ultimately successful). MXA reveals motocross' tech trivia. Do you remember this idea? Yamaha's 1976 Speedo & Tach air forks.
After Yamaha got a lot of complaints about the Shraeder Valves sticking out of the top of the canisters, they put rubber covers on them to keep the air valves from being imbedded in a rider's chest.
Air forks are nothing new in motocross, as the 1976 Yamaha's 35mm Kayaba air forks prove. The dual air canisters resembled the instrument cluster of a street bike, leading to the forks being called "Speedo & Tach forks." The design was incredibly creative. There were two Schrader valves on each canister—one below a floating piston and one above it. The two separate air pressures served as a dual-rate fork spring.
The each canister had a floating piston inside that was supported by the low air pressure below it and made stiffer by the high air pressure above it. For 1976, the Kayaba design was very inventive. Jeff Blix demonstrates.
The trick was to put just enough air pressure in the lower air valve to hold the forks at the proper ride height (they would stiffen as the air was compressed by upward movement). The upper air valve fed the high-pressure side and, as the fork moved through its stroke, the air pressure in the lower chamber pushed the floating piston upward against the higher pressure inside the canister. The goal was to have plush forks for small to mid-sized bumps and additional bottoming resistance.
The 1976 YZ125 (above), YZ250 and YZ400 all came with Speedo & Tach forks.
Tim Hart.
MXA ran 27 psi in the low-pressure side and 50 psi in the high-pressure side. While the idea was innovative, the forks were doomed to failure because their valving was atrocious and they tended to top out on the rebound stroke. Kayaba's air forks were dropped after one year, only to come back 40 years later. And then get dropped again!
• HARD TO BELIEVE! YOU'VE GOTTA SEE THIS HOMEBUILT ENGINE FOR YOURSELF
This is not the engine of the future. It is more like a miniature Moto Guzzi from the past, but you have to admire the ingenuity, passion and drive that went into building Vee-twin out of a small displacement, four-stroke, single-cylinder, play bike. This level of commitment is amazing. Enjoy
• 2023 AMA NATIONAL MOTOCROSS RACE SCHEDULE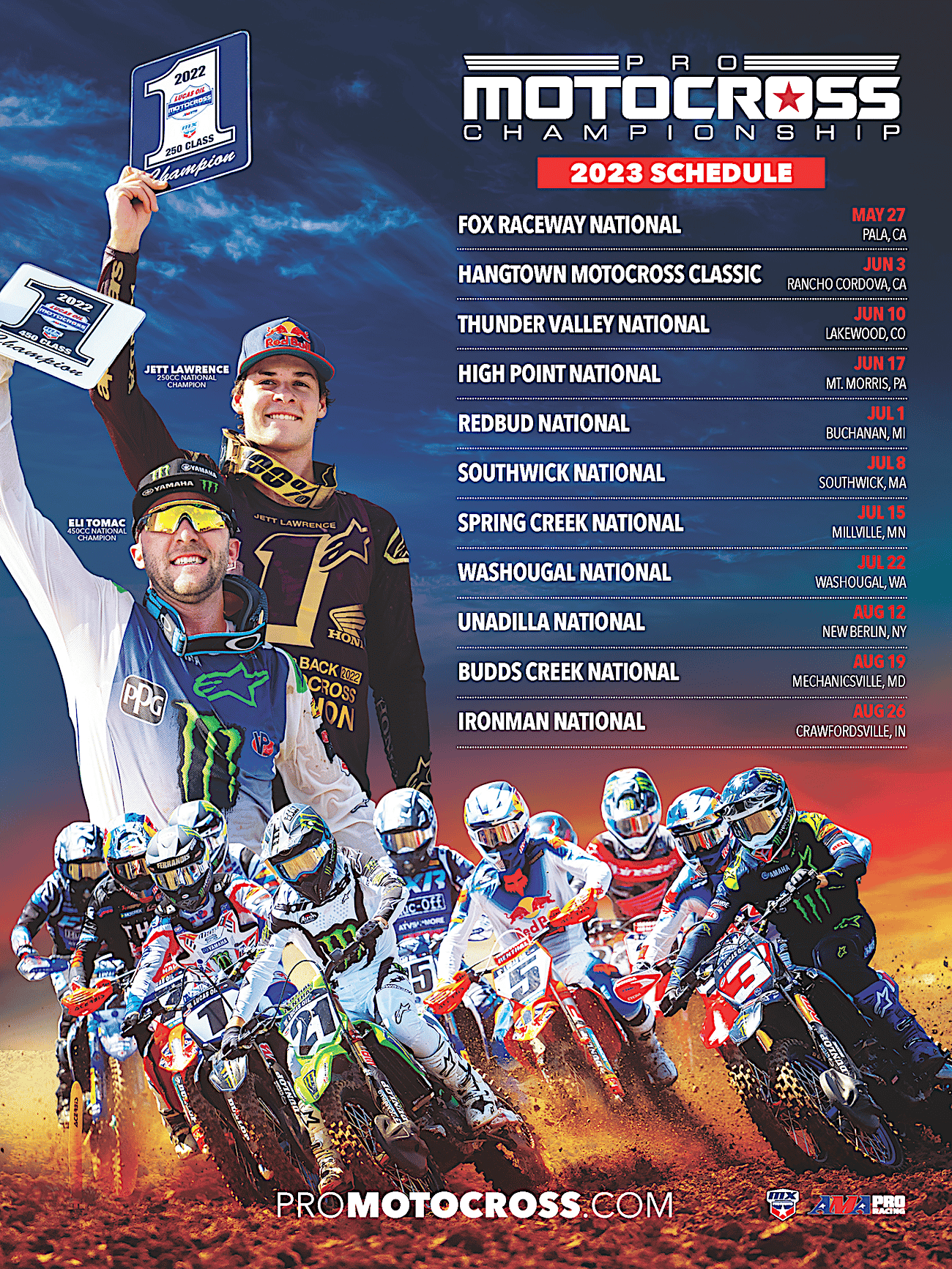 • THIS WEEK IN MXA WITH JOSH MOSIMAN: WHAT THE MXA WRECKING CREW & 990 OF THEIR BEST FRIENDS DID THIS PAST WEEKEND
x
• 2023 AMA SUPERCROSS RACE SCHEDULE
• MXA VIDEO: 2023 YAMAHA YZ450F VIDEO TEST
• FIM WORLD MOTOCROSS CHAMPIONSHIP RACE SCHEDULE

• MXA VIDEO: 2023 SUZUKI RM-Z250 VIDEO TEST
• LOOKING TO THE FUTURE: THE 2023 RACE SCHEDULES
2023 AMA SUPERCROSS CHAMPIONSHIP
Jan. 7…Anaheim, CA
Jan. 14…Oakland, CA
Jan. 21…San Diego, CA
Jan. 28…Anaheim, CA
Feb. 4…Houston, TX
Feb. 11…Tampa, FL
Feb. 25…Arlington, TX
Mar. 4…Daytona Beach, FL
Mar. 11…Indianapolis, IN, MI
Mar. 18…Detroit, MI
Mar. 25…Seattle, WA
Apr. 8…Glendale AZ
Apr. 15…Atlanta, GA
Apr. 22…East Rutherford, NJ
Apr. 29…Nashville, TN
May 6…Denver, CO
May 13…Salt Lake City, UT
2023 SUPERMOTOCROSS PLAYOFF SCHEDULE
Sept. 9…TBA
Date TBA…TBA
Oct. 14: Los Angeles, CA
2023 AMA ARENACROSS CHAMPIONSHIP
Nov. 18, 2022…Albany, GA
Nov. 25, 2022…Albany, NY
Jan. 6…Loveland, CO
Jan.13…Prescott, AZ
Jan. 20…Guthrie, OK
Jan. 27….Guthrie, OK
Feb. 3…Reno, NV
Feb. 10…Denver, CO
Feb. 24…Hobbs, NM
Mar. 3…Amarillo, TX
Mar. 10…Tulsa, OK
Mar. 17…Salem, VA
Mar. 24…Little Rock, AR
Mar. 31…Lexington, KY
2023 2023 FIM WORLD MOTOCROSS CHAMPIONSHIP
Mar. 12…Argentina
Mar. 26…TBA
Apr. 10…TBA
Apr. 16…Italy
Apr. 30…Portugal
May 7…Spain
May 21…France
Jun. 4…Latvia
Jun. 11…Germany
Jun. 25…Indonesia
July 2…Indonesia
July 16…Czech Rep.
July 23…Belgium
Aug. 6…Finland
Aug. 13…Sweden
Aug. 20…Holland
Sept. 3…Turkey
Sept. 17…Vietnam
Oct. 1…TBA
Oct. 15…England
2023 AMA NATIONAL MOTOCROSS CHAMPIONSHIP
May 27…Pala, CA
June 3…Hangtown, CA
June 10…Thunder Valley, CO
June 17…Mt. Morris, PA
July 1…Red Bud, MI
July 8…Southwick, MA
July 15…Millville, MN
July 22…Washougal, WA
Aug. 11…Unadilla, NY
Aug. 19…Budds Creek, MD
Aug. 26…Crawfordsville, IN
2023 VET MOTOCROSS DES NATIONS
Aug. 24-28…Foxhill, GB
2023 MOTOCROSS DES NATIONS
Oct. 22…Ernee, France
2023 WORLD VET MOTOCROSS CHAMPIONSHIP
Nov. 3-5…Glen Helen, CA
2023 RED BULL DAY IN THE DIRT
Nov. 24-26…Glen Helen,CA
• 10TH ANNUAL KURT CASELLI RIDE DAY ON DEC. 3 AT PALA
The Kurt Caselli Foundation will host its 10th Annual Kurt Caselli Ride Day presented by Rocky Mountain ATV/MC, FMF and KTM on Saturday, December 3d, 2022 at Fox Raceway in Pala, California.
MXA VIDEO: 2023 KTM 300SX FUEL-INJECTED TWO-STROKE VIDEO TEST
• MXA PHOTO OF THE WEEK: WE WERE NEVER THIS YOUNG
Ken Roczen started racing the Grand Prix series when he was 15 years old. Remember when you were 15/ That fresh faced peach fuzz look can never be repeated.
• MXA VIDEO: 2023 KAWASAKI KX250 VIDEO TEST
• MXA AD OF THE WEEK—JEREMY'S CTI KNEE BRACE AD & HIS KNEES ARE STIL GOOD AT 50 YEARS OLD
Hard to believe that Jeremy McGrath is now 50 years old or that he came out of retirement to race two classes at last weekend's World Vet Motocross Championship.
• MXA VIDEO: 2023 GASGAS MC450F VIDEO TEST
• THE DECEMBER 2022 ISSUE OF MXA IS OUT! SUBSCRIBE AND YOU WON'T MISS ANYTHING 
On The Cover: The all-new 2023 Husqvarna FC250 graces the December cover of MXA, along with the 2023 Honda CRF-2 electric Pee-Wee.
Did you know that you can subscribe to MXA at virtually no cost to you—because when you subscribe you receive a Rocky Mountain ATV/MC credit for $25 towards anything in their massive inventory. Plus, you will get all the content in the 12 monthly issues of Motocross Action magazine—from four-stroke tests, two-stroke tests, retro tests, race coverage, new tech to product tests….most of which never appear on the internet. And, don't forget, that $25 credit from Rocky Mountain ATV/MC that will more than cover the cost of your subscription. To subscribe call (800) 767-0345 or Click Here
• MXA VIDEO: 2023 KAWASAKI KX450 VIDEO TEST
• ON THE RECORD: COMPLETE TEST OF THE 1999 KAWASAKI KX125
This story is from the January 1999 issue of Motocross Action Magazine.
Interested in a 1999 Kawasaki KX125? Don't know anything about it? Here are a few facts:
Engine: Water-cooled, 124cc, two-stroke, reed-valved engine.
Bore and stroke: 54mm by 54mm.
Transmission: Six-speed, wet clutch.
Suspension: 12.2-inch Kayaba 46mm upside-down forks and 13-inch Kayaba shock (with 20 rebound clicks and 18 compression clicks).
Wheelbase: 56.5 inches.
Claimed weight: 191.7 pounds.
Price: $4998.
Those are the tech specs, but these are the questions that most riders want the answers to:
QUESTION ONE: IS THE '99 KX125 ENGINE FAST?
A: One thing is true–it's a lot faster than the '98 KX125. Last year the KX125 engine was anemic. It hit in the midrange with all the power of a wet dish rag. No bottom. No top. Just a mysterious, hard-to-use and ethereal midrange. It was an embarrassment. Racing a '98 KX125 was like tieing your bike to an anchor on the starting line.
So is the '99 fast? Yes. How much faster? About two ponies faster than the '98 and, although power placement is relatively unchanged (no bottom and no top), the breadth of the midrange power is considerably wider. More horsepower translates into more to work with.
The KX125 engine. 
QUESTION TWO: IS THE '99 ENGINE BETTER THAN THE '98?
A: Didn't you read the last paragraph. The only thing less racy than last year's KX125 engine has Briggs and Stratton written on it.
QUESTION THREE: WHAT DID KAWASAKI DO TO THE '99 KX125 ENGINE?
A: We cannot reveal all the secrets of KHI (Kawasaki Heavy Industries), but we can say that Kawasaki did not have the budget to throw the KX125 engine away and start over. At least they don't have the R&D dollars in '99. Although, we bet they will scrounge them up in Y2K. Why? Conglomerates don't always respond immediately to the demands of consumers, they have other priorities. In engine development, the production life span of the casting molds plays a big part in R&D budgets. Molds have actuary tables and the KX125 engine molds will have run their course in 2000—not before.
QUESTION THREE THREE + 1: WHAT DOES ALL OF THIS MEAN?
(1) The '99 KX125 engine is a make-do engine. A tweak here, mod there and band-aids everywhere.
(2) Next year the KX125 will probably get an all-new engine.
That said, here is the short list of what Kawasaki's engineers changed for '99.
(1) The KX125 gets revised port shapes, new inlet, changed exhaust port timing and improved KIPS valve clearance.

(2) The KX125 (and KX250) are equipped with Keihin's latest Power Jet carb (a 36mm for the 125 and 38mm for the 250). The "shorty" carb positions the slide 12mm closer to the engine.

(3) The KX125 will get a totally new Keihin Power Jet for '99. The 36mm "shorty" carb is very different from last year's: (a) The slide is positioned 12mm closer to the engine; (b) Kawasaki employed a "throttle position sensor" (labeled K-TRIC) that varies the ignition timing depending on throttle settings and engine rpm (similar to the Yamaha YZ400 throttle position sensor).
(4) The cut-outs in the side panels are no longer hand holds for picking the bike up (you have to pick it up by the rear fender), but are for air intake only. The front of the airbox is angled towards the carb for more direct airflow. Stiffer rubber is used on the air boot to keep it from flexing as the engine sucks air into the intake tract
(5) Kawasaki uses magnesium for the clutch cover instead of aluminum.
(6) Kawasaki carved, whittled, machined and hogged out as much excess metal as possible from the primary gear, kick starter idler gear, clutch drive gear and all six tranny gears.
(7) The KX125 has a new exhaust pipe and the silencer end cap stamping has had its wall thickness decreased from 1mm to 0.8mm.
The 1999 KX125 in action.
QUESTION FOUR: WHAT DO THE CHANGES MEAN?
A: They mean the difference between a roach and race bike. Where the '98 KX125 could barely get out of its own way, the '99 version delivers a potent, competitive and powerful punch.
QUESTION FIVE: IS THE KX125 FASTER THAN A YZ125?
A: No. A million times no, but where the KX125 powerband works, it works well. The strength and length of the middle makes the KX125 fun to ride. This bike rewards the hard riding and, conversely, punishes the lazy. The required intensity for keeping the engine boiling is not for the weak of will. That's why Ricky Carmichael does so well on one.
The improvement is substantial. It is significant enough to earn the KX125 the "Most Improved 125 of '99" award.
QUESTION SIX: WHAT ABOUT THE JETTING?
A: We had a minor problem with the engine being rich in the middle (which couldn't be fixed with something as simple, inexpensive and understandable as a clip position). To lean out the middle, we swapped the stock N7PW needle for a N7NW. Here is what we ran in our bike for SoCal's sea level tracks:
Mainjet: 158
Pilot jet: 45
Power Jet: 52
Needle: N7NW (N7PW stock)
Air screw: 1-1/2 turns
Clip: groove number 3
Note: The KX125's new carb is very sensitive to air screw settings. We could make it rich or lean in less than a half turn of the air screw.
QUESTION SEVEN: HOW GOOD IS THE GEARING?
A: Do yourself a favor and get your dealer to throw in a 49-tooth rear sprocket. Lower gearing helps the KX125 immensely.
QUESTION EIGHT: WHAT ABOUT THE REAR SUSPENSION?
A: Awesome! The '99 KX125 rear suspension is the best on the track. Roll it out of the showroom, set the sag at 95mm and live happily ever after.
WHAT WAS OUR BEST SETTING?
Spring rate: 4.6/4.8/5.0 kg/mm
Race sag: 97mm
Hi compression: 2-1/2 turns out
Lo compression: 10 clicks out
Rebound: 12 clicks out
QUESTION NINE: HOW GOOD ARE THE NEW FORKS?
A: Albeit with lighter damping and spring rates, the '99 KX125 forks are the same Kayaba units that come on the KX250. We didn't like the KX250 forks very much. They had three problems: (1) The progressive rate springs are too soft on initial stroke and allow the bike to hang down under a load; (2) The oil height is not sufficient to stop harsh bottoming over big jumps; (3) Midstroke compression and rebound contribute to a porpoise-effect when landing from jumps.
The KX125 forks, because of the lighter weight of the machine, do not exhibit the bad traits of the KX250–or at least not to the same degree. We did swap the stock 0.39/0.41 progressive springs for the next stiffest 0.40/0.42 progressive springs (but only because Kawasaki does not offer a 0.42 straight rate spring). The stiffer springs helped maintain the proper attitude when attacking rough sections of the track (and were a big help in absorbing G-outs). Still, the forks have a tendency to bottom out with a clank. Across the board, the KX125 forks received a "good" rating.
QUESTION TEN: WHAT ARE THE BEST FORK SETTINGS?
A: What was our best setting? For hardcore racing we recommend this set-up:
Spring rate: 0.40/0.42 kg/mm (0.39/0.41 stock)
Oil height: 97mm (107mm stock)
Compression: 10 clicks out
Rebound: 11 clicks out
Fork leg height: 3mm above top of stanchion
Notes: The simplest way to get the stiffer 0.40/0.42 progressive spring is from a KX250 rider who replaced it with a stiffer 0.43 or 0.44 straight rate spring. The 0.40/0.42 comes stock on the '99 KX250. We raised the oil height by 10mm to aid the fork's resistance to bottoming over big jumps.
QUESTION 11: HOW DOES IT HANDLE?
A: It's rare that a chassis finds universal acceptance among the test riders, but there is something about the KX125 that appeals to the quirks of a variety of people. What's so odd about that? (1) The KX125 is the least 125-ish of all the tiddlers. The frame is big, wide and girthy. (2) The turning radius is not as razor sharp as an RM125's–it takes its time. However, since the wheelbase is 30mm shorter than the KX250's it's not a slow handler (just relaxed). (3) When sitting astride the KX125 you could swear you were aboard a KX250. It has the same ergos, but the numbers are not identical. The KX125 steering head is moved back 15mm, while the swingarm is shortened 10mm. This makes the little KX more agile than its big brother–although the sensation of roominess is hard to erase.
Do we think it is a great handling 125? No. But given their druthers, this is the 125 chassis that most test riders choose as their favorite. The paradoxes are many: Not the quickest turning; not the most stable; not the lightest feeling; not the most diminutive; still in all, the favorite.
QUESTION 12: WHAT DID WE HATE?
The hate list:
(1) Decals: The decals on the swingarm blew off at the car wash (on the soap cycle).
(2) Tank: The black gas tank makes it hard to see the fuel level (although, Kawasaki did put a white anti-slosh tube into the opening to reflect more light into the cavity).
(3) Brakes: The front brake is mushy. Braking power is minimal when compared to other brands (Euro brands included).
(4) Bars: We won't ride with the stock handlebars (after a pair bent in a rider's hands when landing from a jump).
(5) Jetting: The stock jetting is just far enough off for inexperienced riders to ignore (which is the worst kind of jetting mistake).
(6) Saddle: Kawasaki's seats were never terrific, but normally they were too soft. The '99 saddle is thin in the back (a la Yamaha) and too steep in the front. The seat brackets are riveted on and they have the irritating habit of snapping off. Watch them closely.
(7) Tranny: Shifting is notchy. Missed upshifts are common. Try to shift before maxing out the revs.
(8) Number plates: Full coverage side panels replace last year's airbox insert-style side panels. Some test riders thought that they added to the width of the KX's mid-section.
(9) Bar clamps: We mounted a KX250 top triple clamp to our KX125. The KX125 comes with solid bar mounts, while the KX250 bar clamps are rubber mounted and reversible. We felt the need to move the bars forward in the clamps.
QUESTION 13: WHAT DID WE LIKE?
The like list:
(1) Pipe: We love the coating Kawasaki puts on its exhaust pipe. It's durable, non-rusting and trick looking.
(2) Air filter: The air filter locating system uses two prongs. We like this, but always reach in the airbox and make sure the bottom prong is in the hole.
(3) Grips: The new half-waffle grips are on the fat side for the typical 125 rider. However, they are terrific feeling (thanks to very low-profile waffles).
(4) Frame: The subframe is square section aluminum (instead of round steel tubing).
(5) Spokes: Aluminum spoke nipples replace last year's steel nipples.
(6) Frame guards: Plastic frame guards (a la KTM) have been added to keep the frame spars from scratching.
(7) Brackets: The radiators are supported by small braces to keep them from bending backwards in a crash.
(8) Axle: The front axle clamp is a Honda-style two pinch bolt design.
(9) Shock: The rear shock offers high- and low-speed compression damping (a la Honda).
(10) Sneakers: The KX125 comes with a Dunlop K490 (front) and K739 (rear).
(11) Linkage: The rear shock linkage gets needle bearings to lessen stiction and binding.
(12) Rims: The U-rims are very trick looking, but the jury is still out on durability.
QUESTION 14: WHAT DO WE REALLY THINK?
Engine: The '99 powerband is very one-dimensional (midrange only), but it's so good at what it does that most MXA test riders preferred the KX125 style of power over the Suzuki, Husqvarna and Honda midrange engines. Yamaha and KTM have different powerbands altogether.
Handling: The small KX feels just like its big brother. We had our doubts that a 125 with 250 ambience would be a pleasant experience, but it was. It doesn't feel like a toy. It goes where you aim it and seems to absorb feedback better than your typical tiddler chassis. The KX125 has a much shorter wheelbase than the KX250, which eliminates the big KX's reluctance to turn tight berms. Not every rider will fall in love with the big bike feel of the KX125, but every MXA test rider did.
Suspension: The best all-around suspension in the 125 class. The forks are less effective than the rear shock, but the combo adds up to a race-ready bike.
Overall rating: Last year, when a test rider was assigned to race the KX125, he acted like he was being given a blindfold, cigarette and asked to stand over by a wall. For '99, the pall has lifted. It's a great bike with a good engine.
• MXA VIDEO: MXA VIDEO: 2023 HUSQVARNA FC250 VIDEO TEST
• 2022 FIRE & POLICE ELSINORE GRAND PRIX ON TUESDAY, DECEMBER 6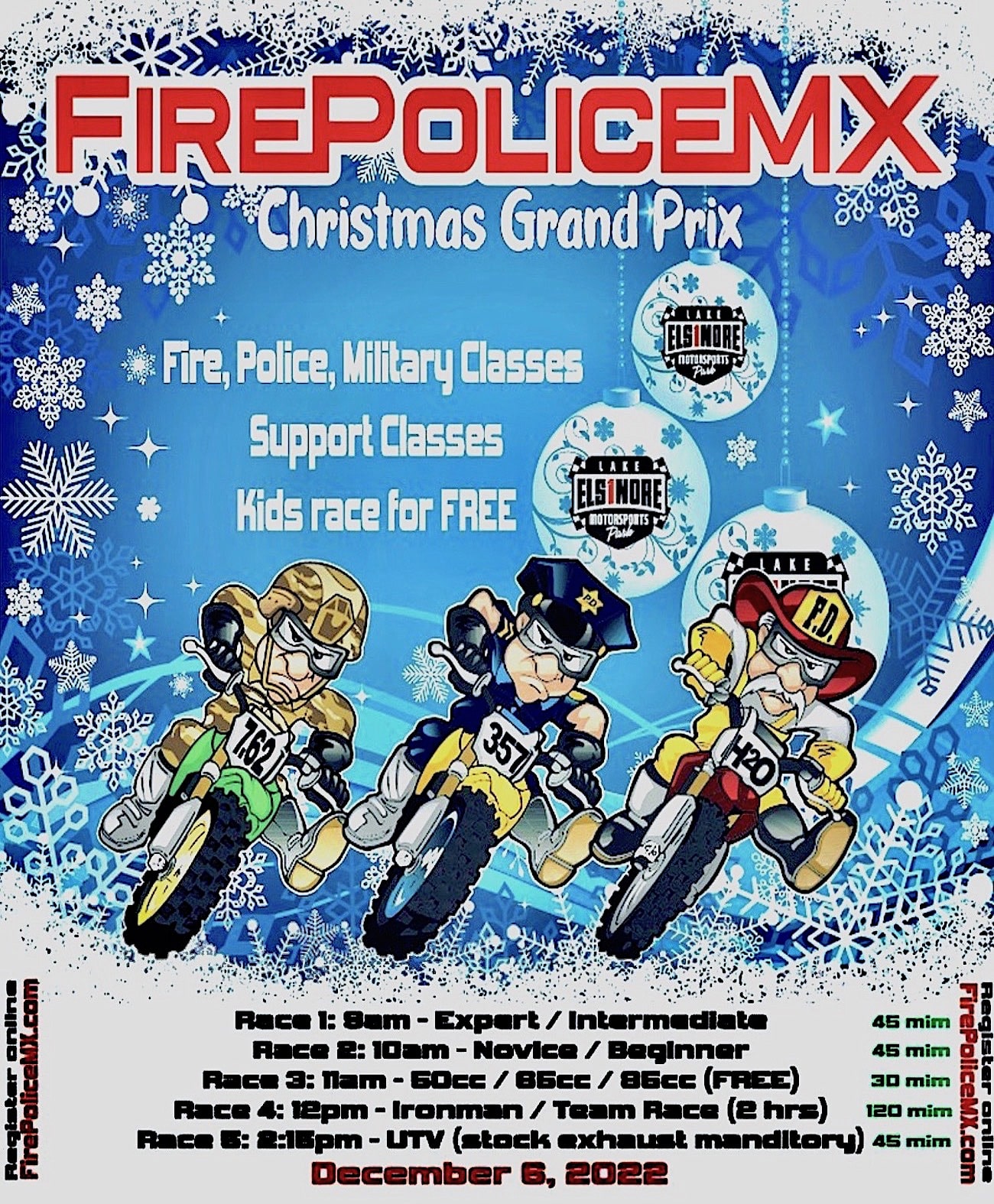 For more information or to sign-up go to www.firepolicemx.com
• MXA VIDEO: 2023 GASGAS MC350F VIDEO TEST
• 2023 SOBOBA TRAIL RIDE WILL BE ON FEBRUARY 26, 2023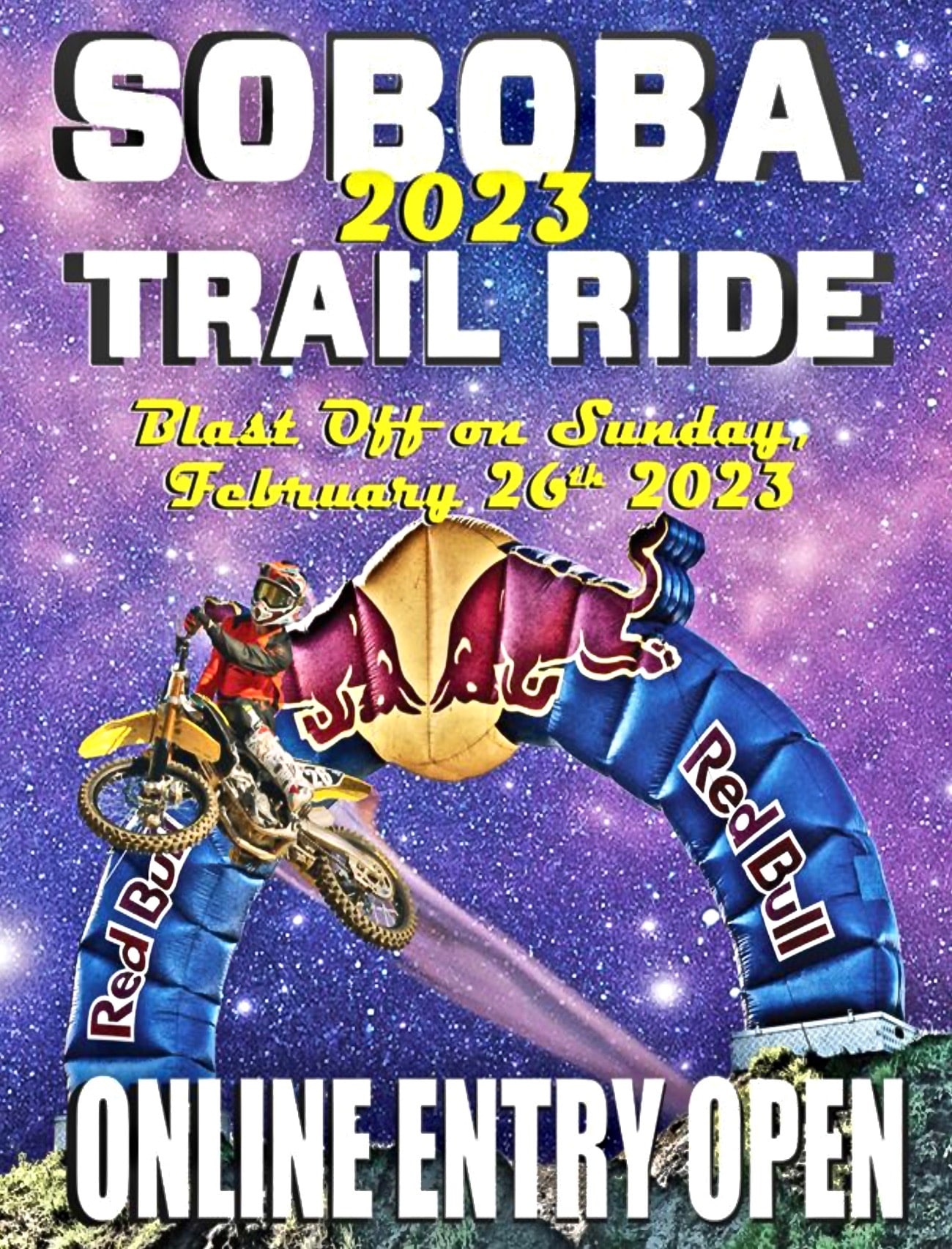 For more info go to www.sobobarides.biz/home
• MXA VIDEO: 2023 HONDA CRF450 VIDEO TEST
• HOW SMART DO YOU HAVE TO BE TO SUBSCRIBE TO MXA? YOU SUBSCRIBE AND GET A $25 ROCKY MOUNTAIN GIFT CREDIT—SEEMS SIMPLE

You can't afford not to subscribe, because when you order a subscription, Rocky Mountain ATV/MC sends you a $25 gift credit to use on anything you want from their massive selection. Plus, subscribers to MXA can also choose to get the digital mag on their iPhone, iPad, Kindle or Android by going to the Apple Store, Amazon or Google Play or in a digital version. Even better, you can subscribe to Motocross Action and get the awesome print edition delivered to your house by a uniformed employee of the U.S. Government. Do we have to mention the $25 Rocky Mountain ATV/MC gift card again? You can't lose on this deal? Call (800) 767-0345 or Click Here
• MXA VIDEO: 2023 GASGAS MC250 VIDEO TEST
•  THE REMAINING RACES OF THE 2022 SEASON
The 2022 World Vet Motocross Championship is shaping up to be a barn burner, as lots of former motocross stars, including Jeremy McGrath, are lining up to win the Over-30, Over-40, Over-50, Over-60, Over-70, Over-80 titles…and the Over-30 Pasha 125 Pro and Over-50 Pasha 125 Pro two-stroke events (with a $13,000 purse).
2022 AMA ENDUROCROSS SERIES SCHEDULE
Sept. 17…Salt Lake City,UT
Sept. 24…Redmond, OR
Oct. 1…Denver, CO
Oct. 22…Prescott Valley, AZ
Nov. 5…Boise, ID
Nov. 19…Reno, NV
2022 SATURDAY AT THE GLEN RACE SCHEDULE
Apr. 2…Spring Series #1
Apr. 23…Spring Series #2
Apr. 30…Spring Series #3
May 7…Spring Series #4
May 14…Spring Series #5 (National Track)
June 11…Summer Series #1
June 25…Summer Series #2
July 9…Summer Series #3
July 30…Summer Series #5
Aug. 13…Summer Series #6  & Pasha 125 Open (National Track)
Aug. 27…..Fall Series #1
Sept. 10…Fall Series #2
Sept. 17…Fall Series #3
Oct. 1…Fall Series #4 & Pasha 125 Open (National Track)
Oct. 15…Fall Series #5
Oct. 22…Fall Series #6
Oct. 29…World Vet Warm-Up (National Track)
Nov. 5-6…Dubya World Vet Championship (National Track)
Nov. 19…Winter Series #2
Dec. 3…Winter Series #3
Dec. 10…Winter Series #4 (National Track)
2022 WORCS OFF-ROAD SCHEDULE
Jan. 21-23…Primm, NV
Feb. 18-20…Glen Helen, CA
Mar. 11-13…Lake Havasu City, AZ
Apr. 8-10…Taft, CA
Apr. 29-May 1…Las Vegas, NV
May 27-29…Cedar City, UT
Sept. 16-18…Preston, ID
Oct. 14-16…Mesquite, NV
Nov. 4-6…Primm, NV
2022 AUSTRALIAN SUPERCROSS CHAMPIONSHIP
Oct. 21…Melbourne, Vic
Oct. 29…Adelaide, SA
Nov. 26…Newcastle, NSW
Dec. 3…Wagga Wagga, NSW
2022 MOTOCROSS DES NATIONS
Sept. 25… Red Bud, MI
2022 WORLD VET MOTOCROSS CHAMPIONSHIP
Nov. 5-6…Glen Helen, CA
2022 PARIS SUPERCROSS
Nov. 12-13… Paris, France
• MXA YOUTUBE CHANNEL | HIT THAT SUBSCRIBE BUTTON

The MXA wrecking crew is everything moto related. Check out our MXA YouTube channel for bike reviews, Supercross coverage, rider interviews and much more. And don't forget to hit that subscribe button.