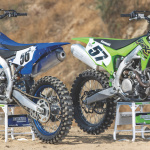 Which bike is better for you? We break apart the details in our latest MXA video
If you thought that riding Tim Ferry's 2007 KX450F would be identical to riding James Stewart's KX450F, think again.
Learn more about the 2021 KTM 450SXF, Kawasaki KX450, Yamaha YZ450F, KTM 350SXF and Husqvarna FC450 BY watching some awesome motocross action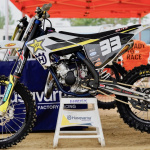 Without music, narration or interviews, just mini star Benjamin Garib making his own kind of music
The 2021 Kawasaki KX450 has a few updates that could make this bike a contender in MXA's 2021 450 Shootout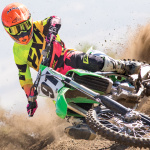 Areas to focus on when living and loving your 2020 Kawasaki KX450
It was a brilliant concept based on a fairy tale idea. We lined up tests on the three works bikes that would win the 1998 Motocross des Nations. It was a stroke of genius—even though the fairy tale didn't have a happy ending
The MXA wrecking crew wanted to know what kind of bike a hammerhead like RC really rides. What better way to find out than by riding his race bike?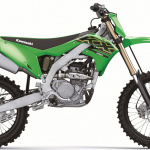 The KX250 gets updated power and style for 2021
Kawasaki joins the off-road market with two race-ready models