MXA'S WEEKEND NEWS ROUND-UP: THE LAST RACE IS OFTEN THE MOST IMPORTANT ONE
18TH ANNUAL REM OCTOBERCROSS (WORLD VET WARM-UP RACE) ON OCT. 17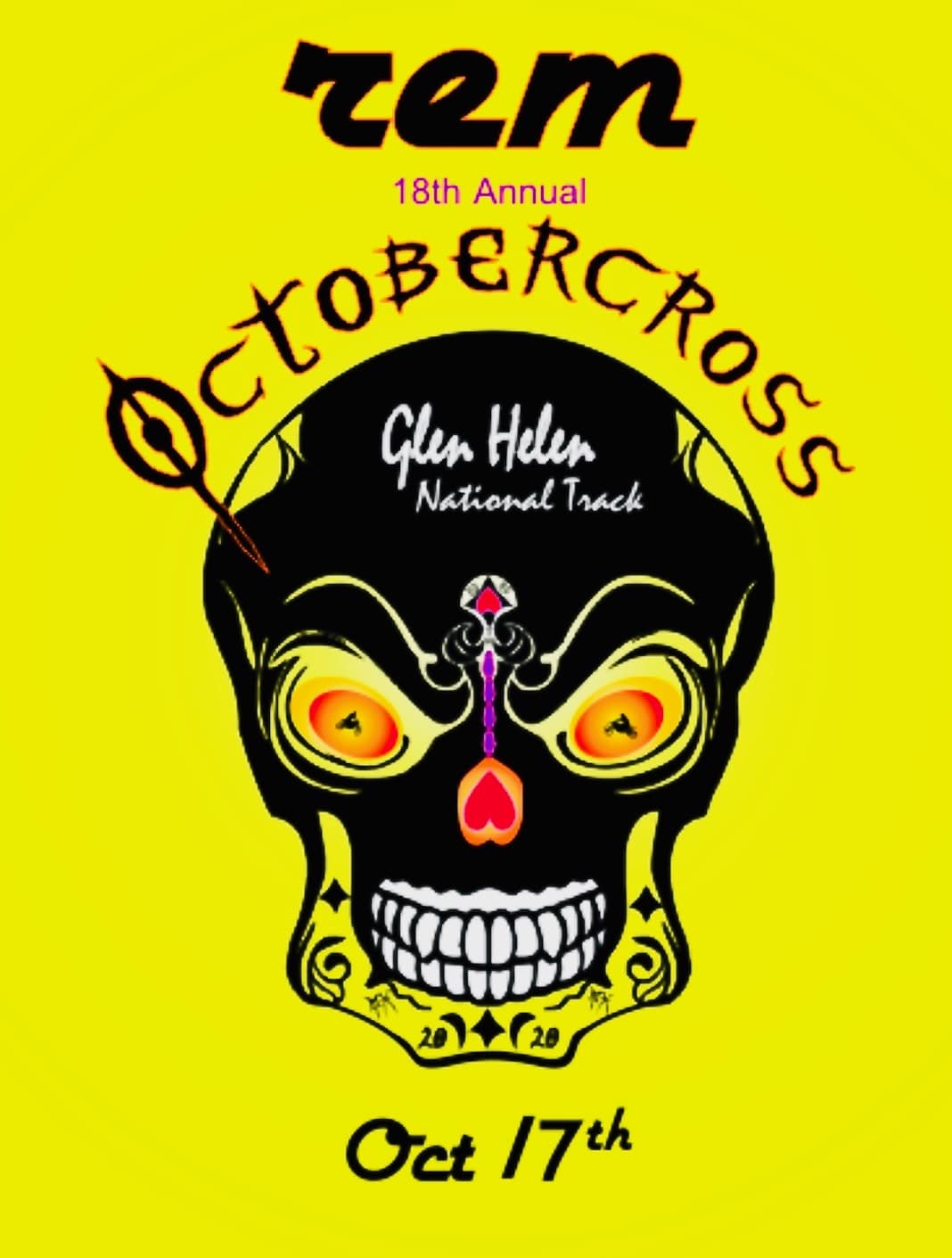 Those of you who are old enough might remember when the Octobercross was called "The Commotion by the Ocean" and was held at Carlsbad Raceway. When Carlsbad closed, REM moved to Glen Helen. They didn't hold the Commotion anymore, because Glen Helen is no where near the ocean, but 18 years ago they decided to hold it again in late October on what would be the layout for the World Vet Championship track. It was popular because everyone wanted a sneak peak at what the World Vet track would be like—and since it was held in October and close to Halloween, the REM "Commotion by the Ocean" became the REM Octobercross. For more info Click Here
YAMAHA AND FANTIC FORM PARTNERSHIP TO TAKE OVER MOTORI MINARELLI
The Fantic version of the XX125 is doing very well in the EMX125 series in MXGP.
Fantic Motor and Yamaha Motor Europe announced that they will acquire 100% of Italian engine manufacturer Motori Minarelli. This partnership will allow Motori Minarelli to increase know how on engines and e-powertrains and reinforce Fantic Motor's market competitiveness. Fantic will also benefit from Motori Minarelli a skilled workforce, updated industrial assets and increased R&D capacity. Additionally, Fantic will get access to selected Yamaha engines and components.
Andrea Bonacorsi leads the 2020 EMX125 Championship on a Fantic XX125 by 33 points with four rounds to go.
They are already making Fantic versions of the YZ125 and YZ250F. The long-term partnership between Yamaha Motor and Fantic Motor will allow Motori Minarelli to continue to supply engines to its current customers and supply Fantic Motor's production needs in the future.
MXA FIRST RIDE VIDEO: EVERYTHING WE LEARNED ABOUT THE 2021 KAWASAKI KX250 ON DAY ONE
MITCHELL HARRISON TO BE THE SOLE PRO CIRCUIT KAWASAKI RIDER AT PALA ON SATURDAY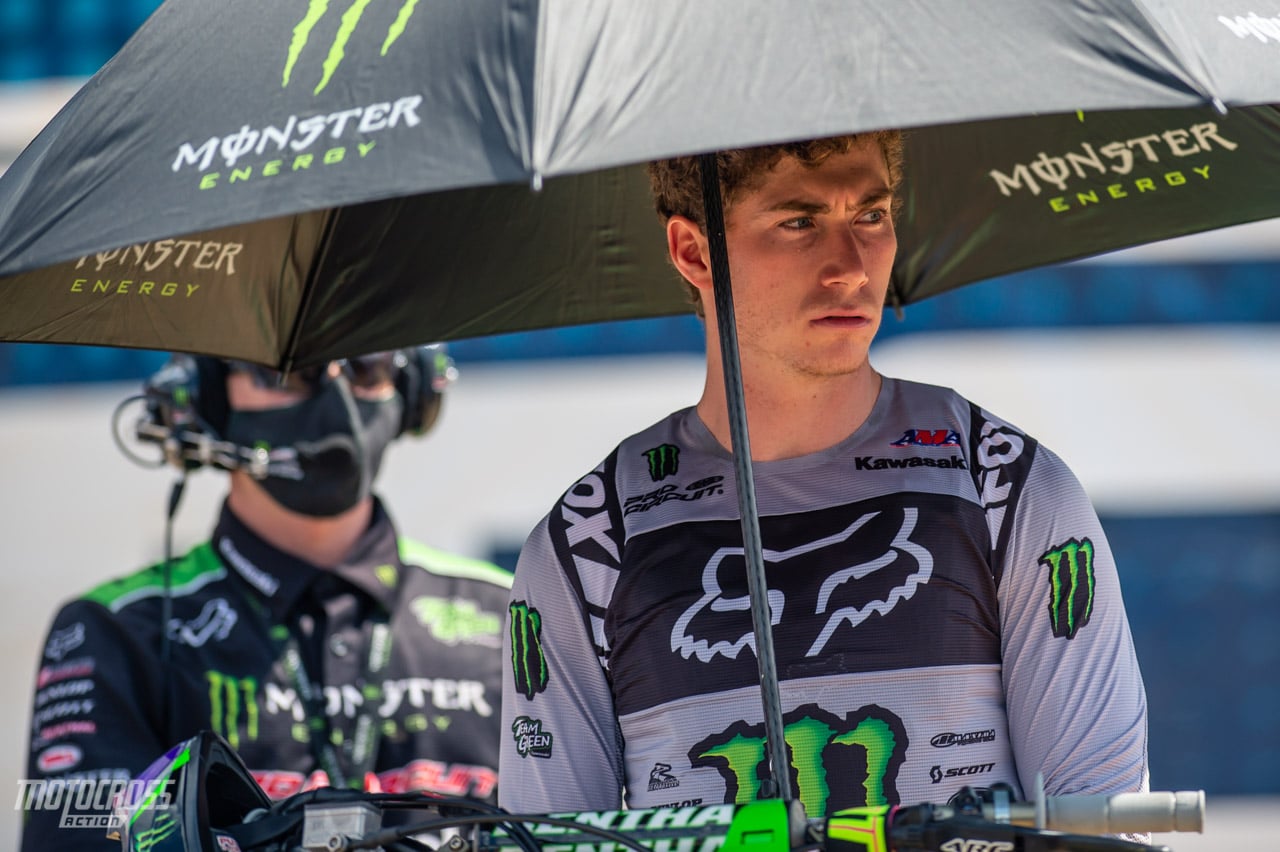 Mitchell Harrison will go it alone at Pala on Saturday.
With the annoucement that Cameron McAdoo broke fingers at the Thunder Valley, Colorado, National, in the first 250 moto, Pro Circuit only has one rider left to finish out the season. Mitchell Harrison was signed as a fill-in along with Darian Sanayei after Pro Circuit's Austin Forkner, Garrett Marchbanks and Jordon Smith, were injured. Harrison and Sanayei were drafted before the AMA Nationals started to join McAdoo on the Monster Energy Kawasaki team, but Sanayei had to stop to have his shoulder repaired and now McAdoo will be sidelined with his finger issues. McAdoo is currently 8th in 250 National standings, while Mitchell Harrison is 9th eighth in the 250 Class points standings.
When the team is reassembled for 2021 it should be Austin Forkner, Cameron McAdoo, Jordon Smith and a rider yet to be announced. Garrett Marchbanks will not be returning to the Pro Circuit team and will ride for the private ClubMX Yamaha team.
THE MIA LIST FOR PALA NATIONAL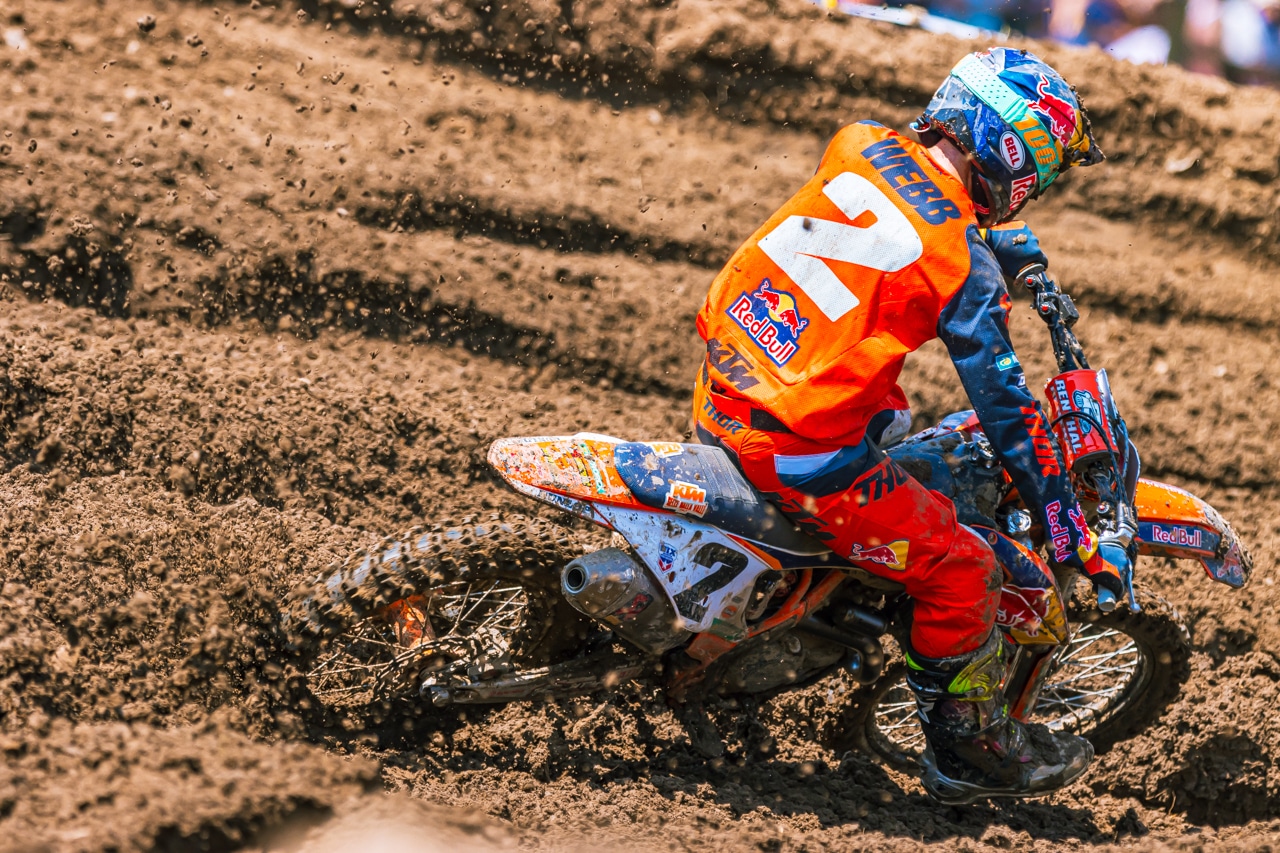 Cooper Webb coulda been a contender.
The 2020 race year has not been kind to the riders contesting Supercross or the Nationals. Among those not healthy enough to race the big finale at Pala this Saturday are Jason Anderson (arm), Cooper Webb (back), Dean Wilson (knee), Pierce Brown (knee), R.J. Hampshire (hand), Aaron Plessinger (wrist), Luke Renzland (concussion), Austin Forkner (spleen), Michael Mosiman (concussion), Blake Baggett (ring finger), Garrett Marchbanks (knee), Colt Nichols (hand), Darian Sanayei (shoulder), Jordon Smith (ACL), Jalek Swoll (shoulder) and Ken Roczen (immune deficiency).
WATCH THE AMA 250/450 THUNDER VALLEY NATIONAL

DAINESE TO ACQUIRE THE TCX LINE OF BOOTS
TCX Comp EVO boots will join the Dainese line of products.
Dainese, best known for motorcycle leathers and apparel, has purchased the TCX boot line (Dainese already owns the AGV helmet brand). The merger will broaden the Dainese Group's product line of head-to-toe range of products and most significantly give Dainese entry into the off-road market with the TCX motocross boot. Dainese already makes an extensive range of motorcycle boot and shoe products.

According to Dainese CEO Cristiano Silei, "Improving safety in dynamic sports has always been the Dainese mission.We are committing to ongoing research into innovative systems that protect athletes from head to toe, and are extremely proud of the operation we've built. TCX shares with Dainese the passion for product and adds technical and development skills that are fundamental in motorbike footwear. We're extremely excited to be working together."
BILSTEIN TO MAKE MOTORCYCLE SUSPENSION COMPONENTS…AGAIN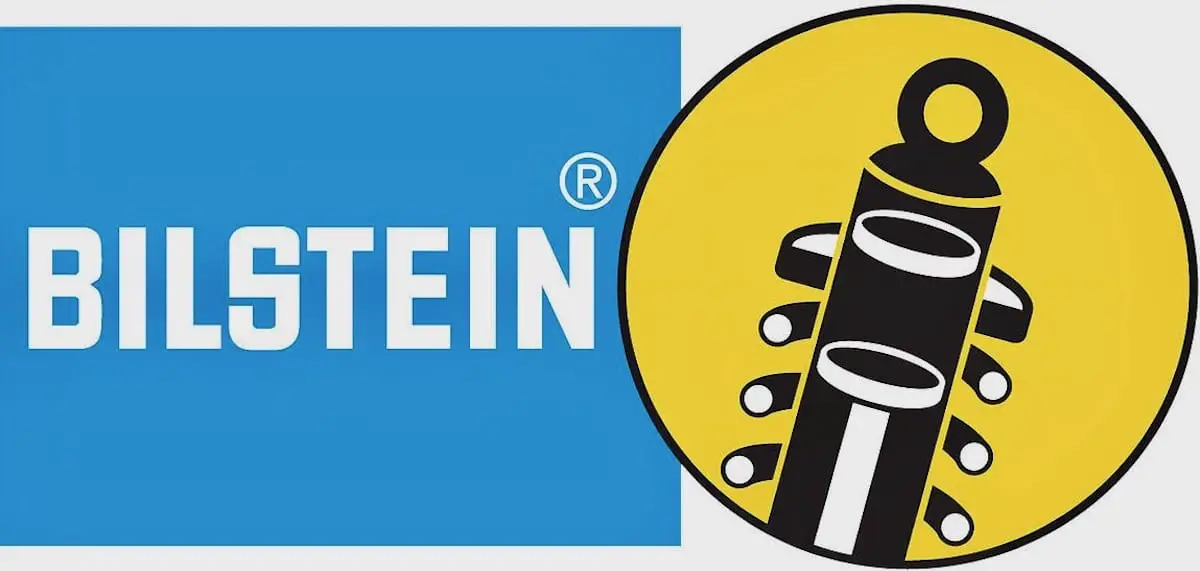 This was a familiar logo to 1974 motocross racers.
German suspension brand Bilstein was once a player in motocross shocks back in the 1970s. There gas-charged motocross shocks were popular in the mid-1970s, but they focused on automobile suspension and dropped out of the motorcycle business. Now Bilstein hopes to return to the motorcycle market by the summer of 2021. At first they will focus on street and track bikes and grow the business starting with fork and shock components for the BMW S1000RR line before going head to head against WP, Showa, Ohlins and Kayaba on other brands. Coming from the automotive industry, they will aim to get OEM fitment contracts in Europe. It isn't likely that they will enter the motocross market any time soon.
2020 WORLD TWO-STROKE CHAMPIONSHIP RESULTS
Mike Alessi won two classes and collected almost $4000 in purse money—then made a boatload more $25,000 in bonus money. No need to wonder why he didn't go to the Thunder Valley National. Photo: Debbie Tamietti

WORLD TWO-STROKE OPEN PRO CLASS RESULTS
1. Mike Alessi (Yam)…2-1
2. Dare Memartile (Hon)…1-5
3. Carson Brown (Hus)…5-2
4. Justin Hoeft (Yam)…4-3
5. Josh Grant (Hon)…3-4
6. Robbie Wageman (Suz)…7-6
7. R.J. Wageman (Suz)…9-7
8. Carlen Gardner (Bet)…8-11
9. Josh Mosiman (KTM)…13-8
10. Bryson Gardner (Bet)…11-10
11. Jeff Loop (TM)…10-13
12. Braden O'Neal (KTM)…17-9
13. Dennis Stapleton (KTM)…15-12
14. Justin Muscutt (Yam)…19-15
15. Shaun Hillion (Yam)…20-16
16. Griffin Dexter (Hus)…6-30
17. Brody McLaughlin (Hon)…23-14
18. Carson Carr (Yam)…16-24
19. Mitch Greene (Yam)…22-20
20. Mike Sleeter (Yam)…14-29
Other notables: 22. Arik Swan (Kaw); 23. Michael Smith (Yam); 24. Matt Cerami (Yam); 27. Sean Collier (Yam); 29. Deegan Voslossberg (Yam); 30. Jake Preston (KTM); 35. Ciaran Naran (Hon); 37. J.V. Leavitt (TM).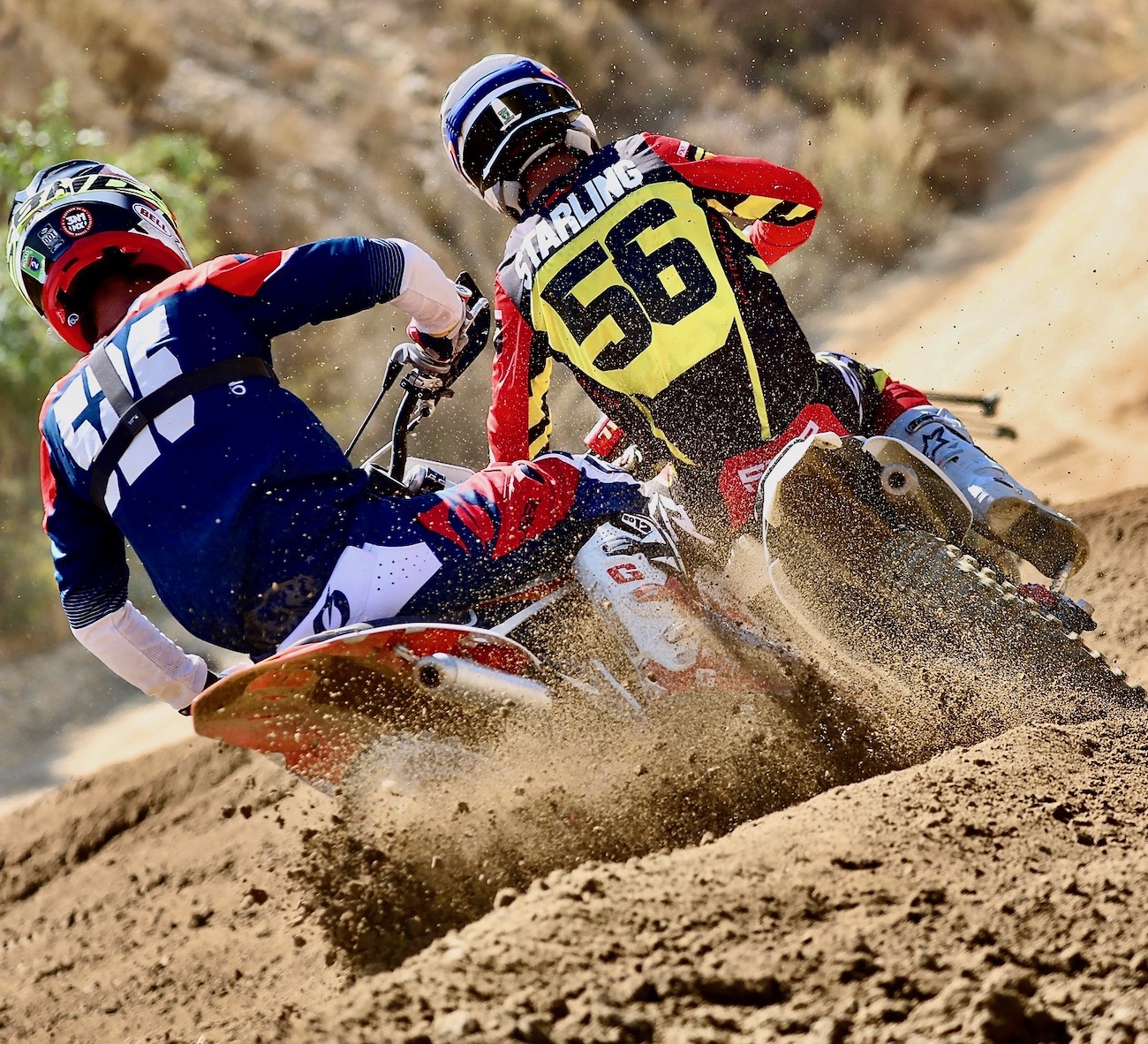 125 Pro winner Colton Aeck (526) and Justin Starling (56) do a little banging. Photo: Debbie Tamietti

WORLD TWO-STROKE 125 PRO RESULTS
1. Colton Aeck (KTM)…3-1
2. Broc Shoemaker (KTM)…2-3
3. Justin Starling (Hus)…4-4
4. Robby Schott (TM)…9-5
5. Justin Hoeft (Yam)…1-13
6. Sean Borkenhagen (Kaw)…8-7
7. Bradley Denton (Yam)…10-6
8. Ty Cullins (TM)…11-9
9. Carson Brown (Hus)…19-2
10. Ty Edmondson (Hus)…14-11
Other notables: 11. Chris Heinrich (Hon); 12. Travis Hoffman (KTM); 13. Mowglie Gutierrez (Hus); 14. Carson Carr (KTM); 15. Sean Lipanovich (KTM); 16. Sean Collier (Yam).
Mike Alessi won the Over-30 125 Pro class with a 1-1, but 54-year-old Kurt Nicoll (2) was second. Photo: Debbie Tamietti
WORLD TWO-STROKE OVER-30 125 PRO RESULTS
1. Mike Alessi (Yam)…1-1
2. Kurt Nicoll (KTM)…3-2
3. Sean Lipanovich (KTM)…2-4
4. Casey Casper (Hon)…5-3
5. Shaun Hillion (Yam)…7-5
6. Stephen Heighton (Hon)…8-6
7. Sean Borkenhagen (Kaw)…4-10
8. Jeremiah Moore (Hon)…9-7
9. Derik Denzin (Yam)…11-8
10. Steve Stultz (Yam)…12-9
Other notables: 11. Jacob Ahl (Yam); 12. Sean Collier (Yam); 13. Jonathan Camarena (Yam); 14. Jason Wise (KTM); 15. Dustin Nowak (Yam).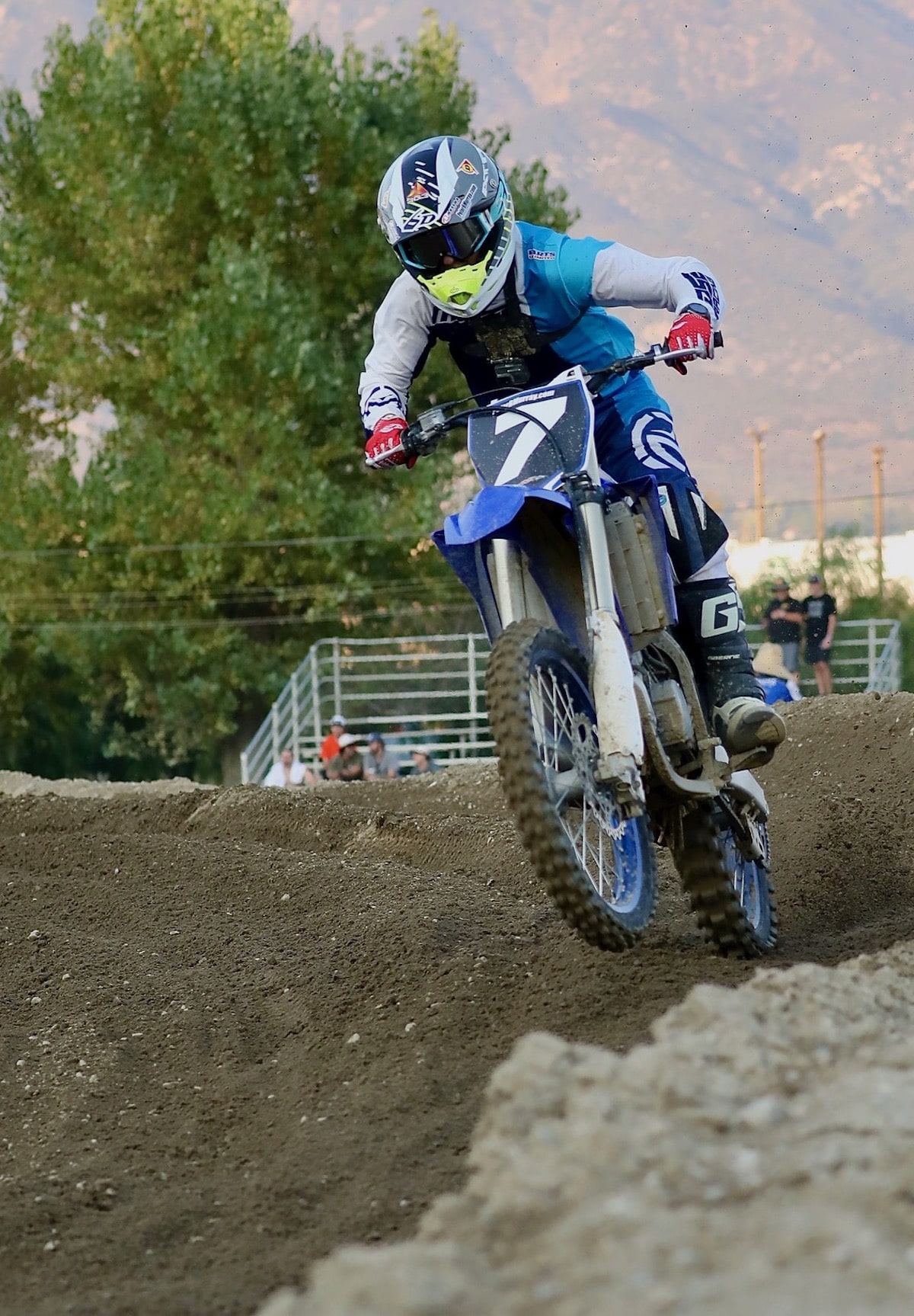 Pete Murray, who is the current Over-60 World Vet Champion, won the Over-50 125 Pro race and pocketed $1000.  Photo: Debbie Tamietti
WORLD TWO-STROKE OVER-50 125 PRO RESULTS
1. Pete Murray (Yam)…3-1
2. Kevin Barda (Yam)…4-2
3. Jon Ortner (Suz)…5-3
4. Alan Jullien (Yam)…6-4
5. Chris Heinrich (Hon)…8-5
6. James Lavender (KTM)…7-6
7. Giovanni Spinali (Yam)…9-8
8. Ricky Arnold (KTM)…10-9
9. Pasha Afshar (KTM)…15-7
10. John Perry (Yam)…12-11
Other notables: 11. Mike Monaghan (KTM); 12. Mike Smith (TM); 13. Dan Alamangos (Yam); 14. Kurt Nicoll (KTM); 15. Doug Dubach (Yam); 16. David Cincotta (TM).
MXA TEAM TESTED: PRO CIRCUIT KTM RISING-RATE SHOCK LINKAGE

WHAT IS IT? In 2016, KTM changed its rising-rate linkage. It was a major change, as the shock spring rate dropped from 57 N/mm to 48 N/mm on the 450SXF. This was a sure sign that the leverage ratio was dramatically stiffer. But, every MXA test rider felt that the 48 N/mm spring was too stiff for the rising rate. The backyard fix was to drop the 48 N/mm spring for a softer 45 N/mm spring, which KTM did in production later. Pro Circuit elected to fix the problem at the source with a completely new rising-rate shock linkage. Don't confuse this with the typical longer linkage arms. Changing the length of the link arms does not change the rising-rate curve; it only changes where on the curve the shock begins to move. Pro Circuit's system is a completely new linkage that changes the rising rate courtesy of a new eccentric bell crank and linkage arm.
WHAT'S IT COST? $349.95.
CONTACT? www.procircuit.com or (951) 738-8050.
WHAT STANDS OUT? Here's a list of things that stand out with Pro Circuit's KTM/Husky rising-rate shock linkage.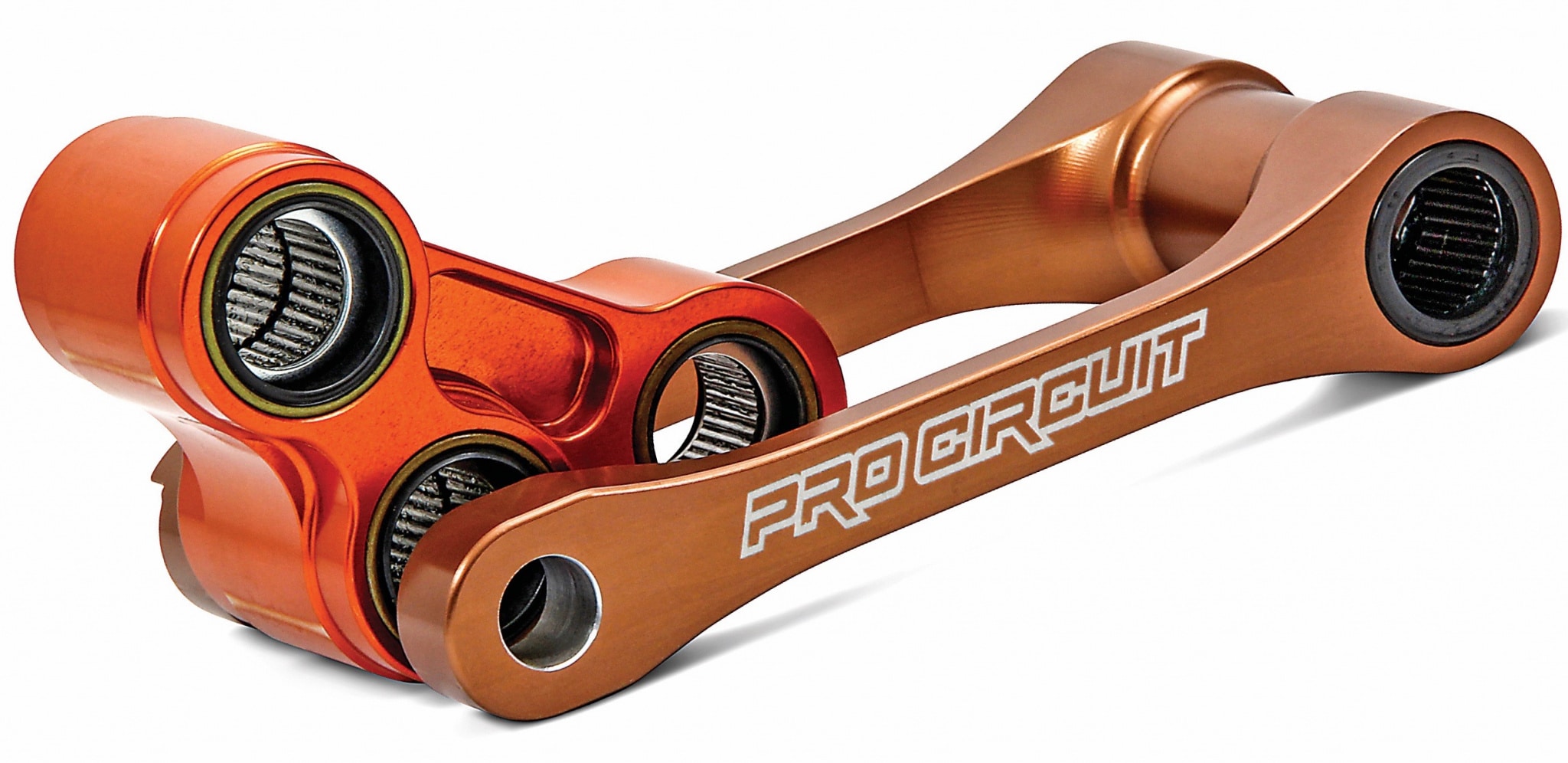 (1) Concept. A motorcycle's rising-rate shock linkage works by speeding up the shock as it moves through its travel. The shock shaft moves slowly at first, but picks up speed as it gets deeper into the rear-wheel travel. Because it moves faster as the rear wheel rises, the shock resists bottoming as it is forced to move a larger quantity of oil through the same-sized orifice.
By changing the shape of the cam, an engineer can feed in stiffness or softness. For example, in Supercross, bottoming is the biggest problem because of the size of the jumps. The engineer can change the linkage ratio to make the shock move even faster as it gets deeper into its travel, which would result in a massive increase in damping. Voila! No bottoming. Conversely, the cam's shape can be changed to make the linkage ratio more linear, which translates into less rate of change in the speed of the shock shaft and a plusher feel.
(2) Pro Circuit rising-rate linkage. The previous generation (pre-2016) of OEM KTM shock linkages delivered an unwanted soft feeling. The 2016 to 2020 OEM shock linkage was redesigned to make the shock stiffer, but KTM went a little too far and got a sensation that was both harsh and stagnant. Pro Circuit's rising-rate linkage utilizes some of the mechanical advantages of both designs to allow for the use of a more true-to-weight spring rate and linkage-ratio sweet spot. In essence, Pro Circuit split the difference between the soft pre-2016 linkage and the stiffer 2016–2020 ratio.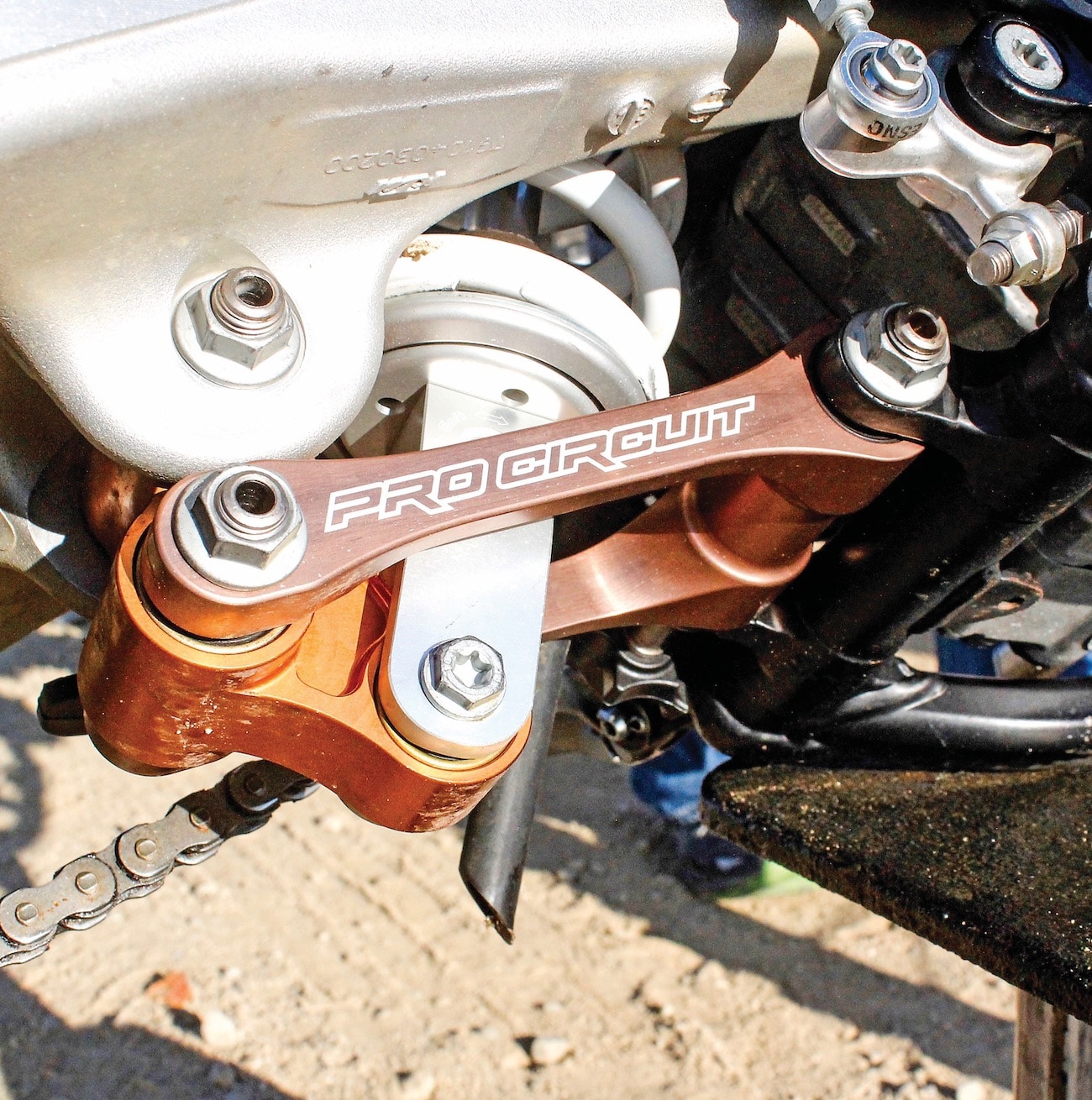 (3) Performance. There are two significant improvements to the Pro Circuit KTM linkage over the stock KTM linkage. One, there is a noticeable improvement in rear-wheel traction, which corresponds to a big reduction in deflection off of square-edged bumps. The mechanical advantage at the rear wheel is improved by an average of 7 percent across the full travel of the rear suspension. Two, most MXA test riders complained that the WP shock delivers a stagey feel in its mid-stroke, as though it is actually hanging up for a second before continuing on. These spikes in the curve are improved by 10 percent to allow the shock to feel more fluid through its stroke.
(4) Recommendation. We tested the Pro Circuit link on our 2020 KTM 450SXF. We started with the stock shock spring. It hated the new linkage. We replaced the 45 N/mm shock spring with a stiffer 48 N/mm spring and everything was rosy. The performance of the rear suspension improved considerably, the stagey feeling disappeared and the shock felt ultra plush throughout the stroke.
WHAT'S THE SQUAWK? When you add in the cost of a stiffer shock spring, this is an expensive mod.
MXA RATING: Once you find the proper spring rate (and for riders under 200 pounds, we would start with a 48 N/mm spring). The KTM suspension works better over small bumps and has a smoother transition through its full stroke. It loses the stagey feel that made the KTM rear feel as though it had three different phases to the shock stroke. This is a solid suspension mod.
MXA'S 2021 HONDA CRF450 VIDEO: LEARN A LOT ABOUT THE NEW CRF450 FROM OUR FIRST RIDE
OCTANE BUYS BONNIER MOTORCYCLE MEDIA GROUP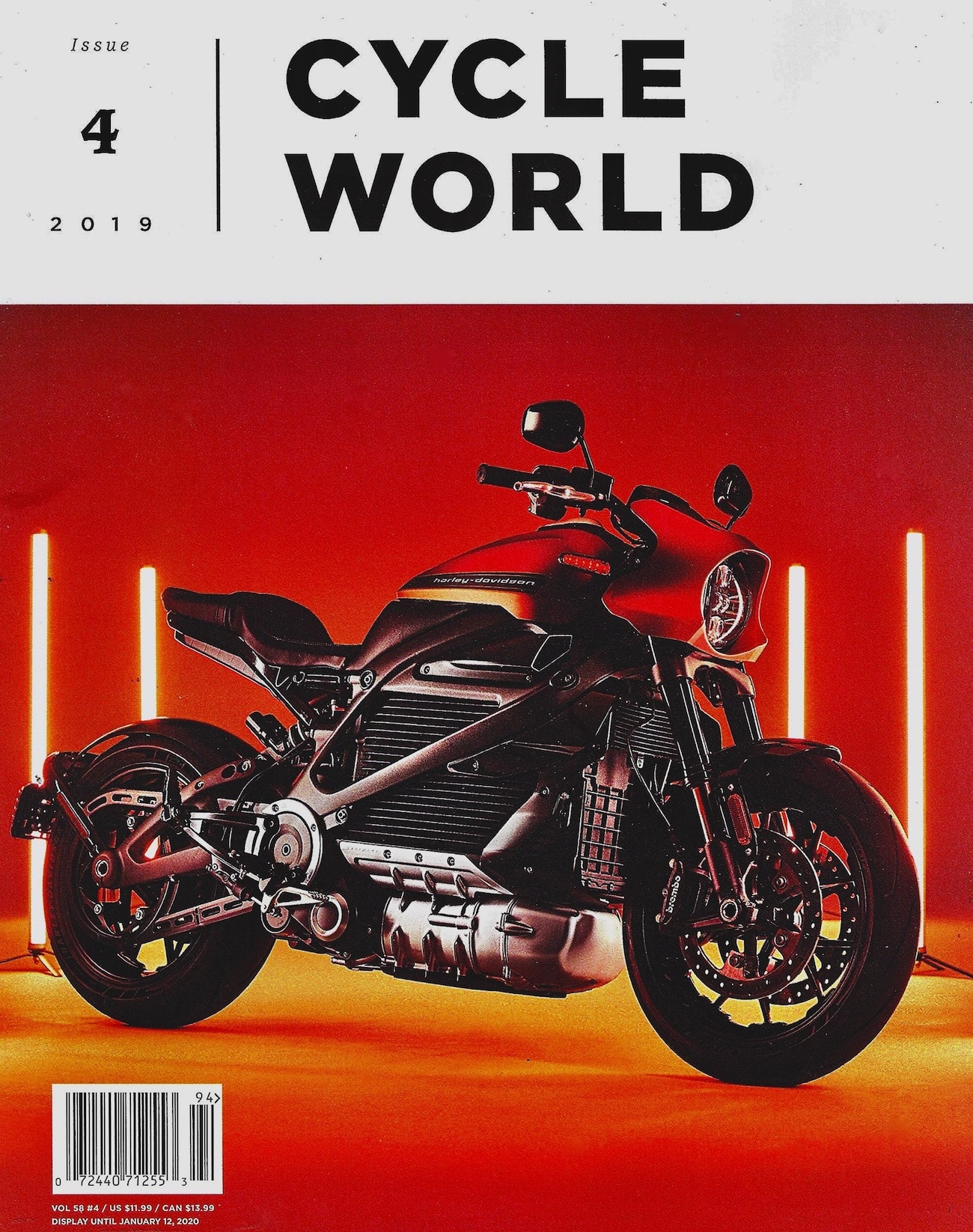 Cycle World is now a website.
Octane is powersports financing coming that make lending deal to purchasers of ATVs, UTVs and motorcycles. So why did the Fintech owned company buy the Bonnier Motorcycle Group's media holdings ·which include C​ycle World, Motorcyclist, Dirt Rider, Motorcycle Cruiser, UTV Driver and ATV Rider? Octane CEO Jason Guss esplaisn it this way, ""We are acquiring these titles because we want to support brands that get people excited about powersports. Our goal for this acquisition is to ensure that unbiased product reviews, rigorous and objective testing, and informed storytelling​ will continue to be available to powersports enthusiasts. When combined with Octane's financing platform and dealership partners, consumers will soon be able to go directly from researching their dream vehicle to owning it, in a fast, seamless process." Boiled down to its essence, they want to use the Bonnie Group's enthusiast media to promote their finance company. Octane has made all of Bonnier's publications switch to the digital front—and close down their print magazine business.
2020 AMA 250/450 NATIONAL WINNERS AT A GLANCE: SAVE THE LAST DANCE

Dylan Ferrandis avoid the fate the befell the last French rider to go to Pala with the 250 points lead.

Date                       Venue                                        450                                      250
1. Aug. 15…Hurricane Mills, TN…………..Zach Osborne              Dylan Ferrandis
2. Aug. 22…Hurricane Mills, TN…………..Zach Osborne             Jeremy Martin
3. Aug. 29…Crawfordsville, IN……………..Eli Tomac                        Jeremy Martin
4. Sept. 4….Red Bud, MI………………………..Zach Osborne             Jeremy Martin
5. Sept. 7….Red Bud, MI………………………..Adam Cianciarulo      R.J. Hampshire
6. Sept. 19…Millville, MN……………………..Adam Cianciarulo      Dylan Ferrandis
7. Sept. 26…Jacksonville, FL…………………Zach Osborne              Dylan Ferrandis
8. Oct. 3…Lakewood, CO………………………Eli Tomac                        Dylan Ferrandis
9. Oct. 10…Pala, CA……………………………….Chase Sexton               Jett Lawrence
450 National Champion……………………….Zach Osborne
250 National Champion…………………………………………………………..Dylan Ferrandis
FINAL 2020 AMA NATIONAL POINT STANDINGS

Zach Osborne just had to ride like he wanted to win the Championship—not like he wanted to beat everyone on the track. And that is exactly what he did at Pala.

2020 AMA 250 NATIONAL POINTS STANDINGS
(After 9 of 9 rounds)
1. Dylan Ferrandis (Yam)…390
2. Jeremy Martin (Hon)…377
3. Shane McElrathYam)…288
4. Jett Lawrence (Hon)…277
5. Justin Cooper (Yam)…271
6. Alex Martin (Suz)…242
7. R.J. Hampshire (Hus)…217
8. Mitchell Harrison (Kaw)…190
9. Cameron McAdoo (Kaw)…186
10. Brandon Hartranft (KTM)…176
2020 AMA 450 NATIONAL POINTS STANDINGS
(After 9 of 9 rounds)
1. Zach Osborne (Hus)…355
2. Adam Cianciarulo (Kaw)…343
3. Eli Tomac (Kaw)…321
4. Marvin Musquin (KTM)…314
5. Chase Sexton (Hon)…290
6. Christian Craig (Hon)…235
7. Justin Barcia (Yam)…234
8. Blake Baggett (KTM)…232
9. Max Anstie (Suz)…193
10. Broc Tickle (Yam)…170
MXA VIDEO: FIRST RIDE ON THE 2021 KTM 350SXF
2020 FIM 250/450 GRAND PRIX WINNERS AT A GLANCE
Jorge Prado is Spanish and national pride meant that he had to win the Spanish Grand Prix—even if no fans were allowed.

Date                       Venue                                        450                                      250
1. Mar. 1…Matterley, Great Britain …..Jeffrey Herlings        Tom Vialle
2. Mar. 8…Valkenswaard, Holland…….Jeffrey Herlings         Jago Geerts
3. Aug. 9…Kegums, Latvia…………………..Glenn Coldenhoff     Tom Vialle
4. Aug. 12…Kegums, Latvia………………..Tony Cairoli                   Jago Geerts         
5. Aug. 16…Kegums, Latvia………………..Jeffrey Herlings         Jago Geerts
6. Sept. 6…Faenza, Italy……………………..Jeffrey Herlings          Maxime Renaux
7. Sept. 9…Faenza, Italy………………………Jorge Prado                 Tom Vialle
8. Sept. 13…Faenza, Italy…………………….Tony Cairoli                  Tom Vialle
9. Sept. 27…Mantova, Italy…………………Jeremy Seewer          Thomas Kjer Olsen
10. Sept. 30…Mantova, Italy……………….Romain Febvre          Thomas Kjer Olsen
11. Oct. 4…Mantova, Italy…………………..Tim Gajser                    Jago Geerts
12. Oct. 11..Arroyomolinos, Spain……..Jorge Prado                 Tom Vialle
13. Oct. 18…Lommel, Belgium
14. Oct. 21…Lommel, Belgium
15. Oct. 25…Lommel, Belgium
16. Nov. 1…Trentino, Italy
17. Nov. 4…Trentino, Italy
18. Nov. 8…Trentino, Italy
450 Points leader…Tim Gajser
250 points leader…Tom Vialle
CURRENT 2020 FIM WORLD CHAMPIONSHIP POINTS STANDINGS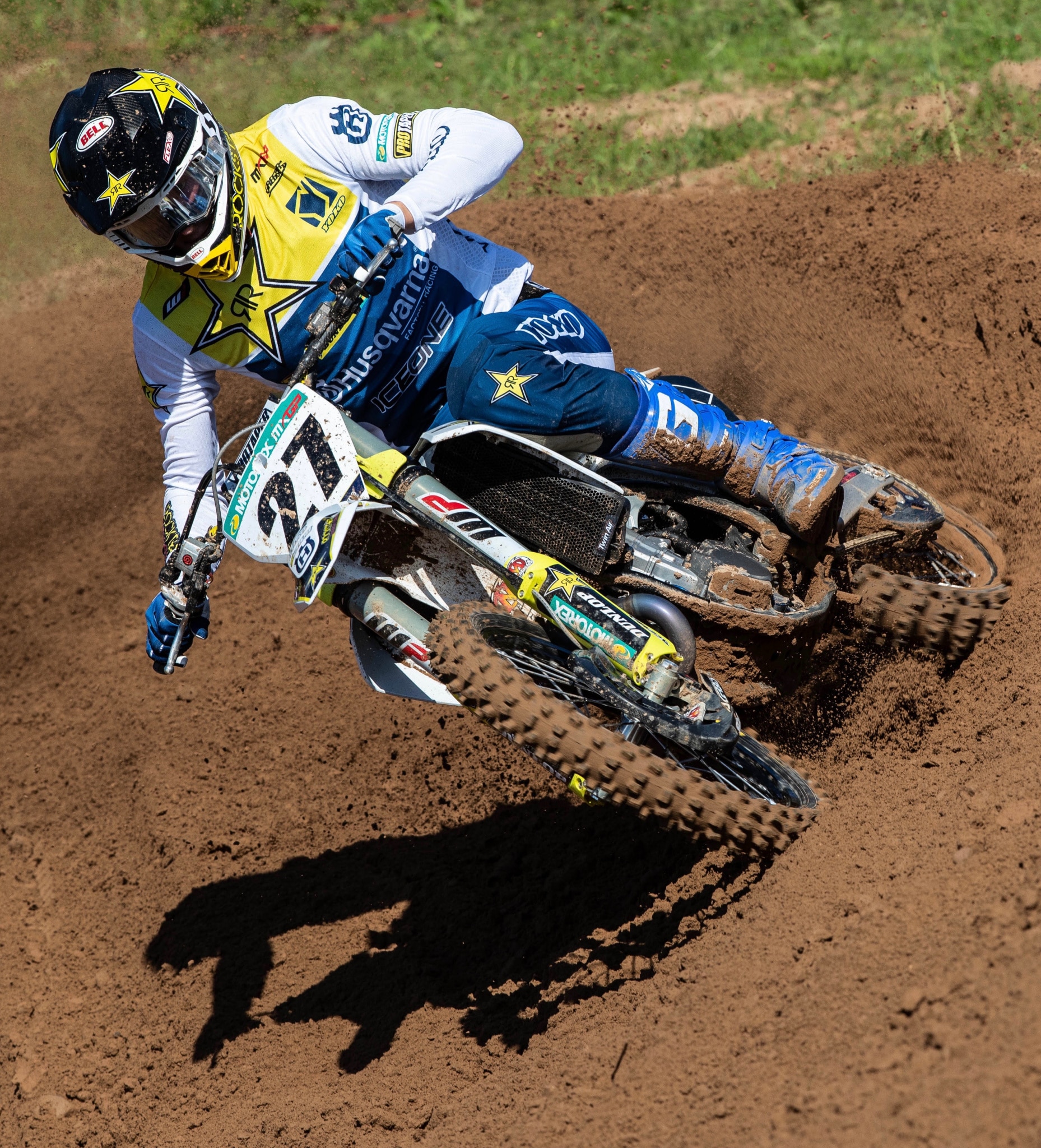 Arminas Jasikonis has raced since his big crash three weeks ago, but he's still in the top ten in 450 points.
2020 FIM 450 GRAND PRIX POINTS STANDINGS
(After 12 rounds 18 rounds)
1. Tim Gajser (Hon)…441
2. Tony Cairoli (KTM)…417
3. Jeremy Seewer (Yam)…396
4. Jorge Prado (KTM)…391
5. Glenn Coldenhoff (Gas)…375
6. Romain Febvre (Kaw)…346
7. Gautier Paulin (Yam)…311
8. Clement Desalle (Yam)…294
9. Jeffrey Herlings (KTM)…263
10. Arminas Jasikonis (Hus)…248
Tom Vialle (28) has a 52 point lead over second place Jago Geerts.

2020 FIM 250 GRAND PRIX POINTS STANDINGS
(After 12 rounds 18 rounds)
1. Tom Vialle (KTM)…525
2. Jago Geerts (Yam)…473
3. Jed Beaton (Hus)…379
4. Maxime Renaux (Yam)…372
5. Thomas Kjer Olsen (Hus)…347
6. Roan Van De Moosdijk (Kaw)…336
7. Ben Watson (Yam)…314
8. Conrad Mewse (KTM)…279
9. Mathys Boisrame (Kaw)…234
10. Ruben Fernandez (Yam)…227
MXA FIRST RIDE VIDEO: 2021 HUSQVARNA FC450
BIKES YOU'VE NEVER SEEN BEFORE: 1966 LITO X-CAM ALUMINUM 500 CROSS
The Lito X-Cam was first shown to the public at the 1966 Earl's Court show in London. Lito owner Kaj Bornebusch ran a very large printing business and the motorcycle brand got its name from the lithographs that the printing firm produced. Lito was a tiny Swedish motorcycle firm, but, with star Sten Lundin, Lito won the 1961 World Championship, took third in 1962, second in 1963 and third in 1964. He also won the overall at the Motocross des Nations in 1963. Lundin was also the 1959 FIM 500 World Champion on a Monark 500—which through a series of amazing events became the foundation of the Lito brand in 1961.
During this time in motocross history Monark, Lito and Husqvarna dominated the sport with their 500cc Albin-powered works bikes. These were the first true works bikes of the sport and the numbers made were miniscule. To learn everything there is to know about these 500cc  beast and the men who rode them Click Here.
Total production at Lito was only 35 machines, built between 1961 and 1965. After the 1965 season, Lito quit racing because the classic four-strokes that had dominated for so long were no longer competitive against the new breed of two-strokes.
When Kaj Bornebusch was approached by famous motorcycle designer Folke Mannerstedt with a totally new idea for a motocross bike based on his X-Cam engine design, the Lito owner couldn't resist. Mannerstedt's "no-cam" engine used an eccentric timing gear with two rods connected to rocker arms that rubbed on a second set of rockers controlling the valves. Husqvarna actually won several 500cc Road Race Grand Prix using the X-Cam motor in 1934 before it quit racing for the 1935 season. It was Mannerstedt's Albin designed engines that powered the World Motocross Championship Monark and Lito racers of 1960s—but they were not X-Cam engines.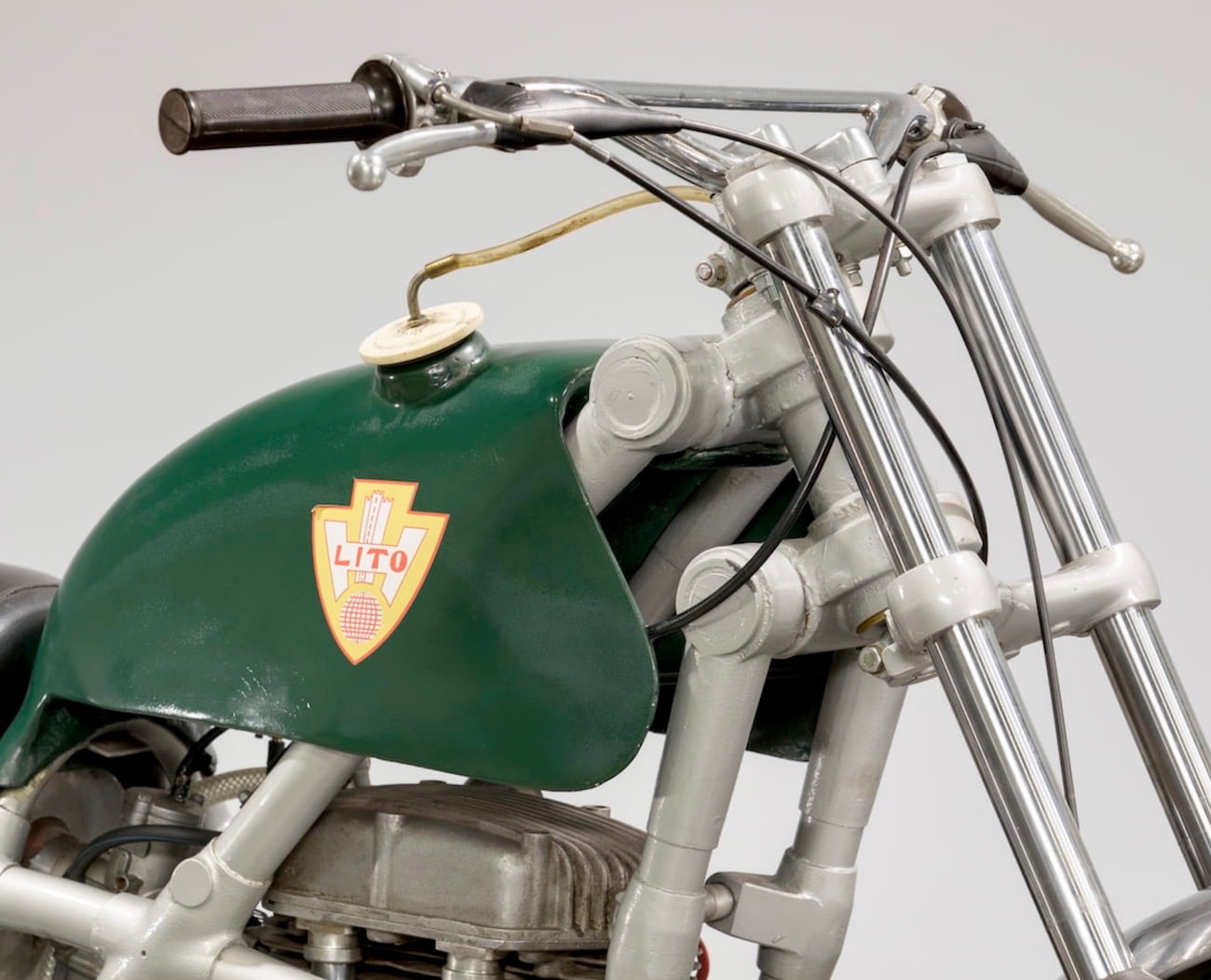 Mannerstedt didn't just offer Lito the X-Cam engine, but he had designed a chassis developed around aircraft technology. It was made in aluminum, partially glued-and-screw together and was incredibly light. Mannerstedt redesigned the Albin engine to accept the X-Cam system in 1963, by replacing the timing gear, cylinder and head with a new design. There was no flywheel on the crankshaft, but the clutch on the end of the main shaft acted as a flywheel weight. X-Cam engine produced a claimed 50 Horsepower, but lacked low-end power.
The Lito X-Cam bike weighed 220 pounds, during an era where the big four-stroke singles of the day pushed 300 pounds. Lito put Swedish rider Staffan Bergman on the bike, but it was unreliable. At the same time, Kaj Bornebusch put Lito into liquidation to stop the financial losses.
Because there were so few Litos ever made, and the newest ones, the X-Cams, of which there were only two built and they were made over 50 years ago, they are extremely valuable. How valuable? In January of 2019 this 1966 Lito X-Cam sold for $143,000 at the Mecums Las Vegas Motorcycle Auction. Photos: Mecum Auction/MC Collection.
MXA PRODUCT SPOTLIGHT: 2021 THOR REFLEX HELMET

2021 REFLEX HELMET
After years of research and development, Thor's brand-new Reflex helmet embodies the infusion of style and technology. Available with carbon fiber or fiberglass composite shell, the Reflex offers Koroyd technology integrated into a premium dual-density EPS liner in conjunction with MIPS Brain Protection System. This unique combination of multiple technologies in a single helmet is what truly sets the Reflex apart from the competition.

MXA FIRST RIDE VIDEO: 2021 KTM 450SXF
MXA TEST RIDER PHOTO OF THE WEEK: HOW TO GET THAT LITTLE EXTRA OUT OF A YZ125

MXA's Daryl Ecklund finds a little more power and an unusual place to sit on John Basher's 2015 Yamaha YZ125 project bike.

MXA VIDEO: JOHN BASHER'S PERSONAL 2015 YAMAHA YZ125 PROJECT BIKE
REM RACE SCHEDULE FOR WHAT'S LEFT OF THE 2020 SEASON

REM has announced the six remaining races on its 2020 race schedule. The very popular REM races at Glen Helen have had their 2020 season disrupted by the coronavirus situation, but plan to hold their normal 30 races in 2021. The big news is that the yearly Octobercross, a continuation of the old REM "Commotion-by-the-Ocean" event from Carlsbad Raceway, will be held prior to the November 6-8 World Vet Championship on October 17. Here are the remaining five races on the 2020 schedule, starting on October 17 and finishing on December 19. For more info go to www.remsatmx.com
2020 REM RACE SCHEDULE
Oct. 17…STI Tires, X Brand Goggles Octobercross on the Vet World track
Oct. 24…REM track
Nov. 14…REM track
Dec. 5…REM track
Dec. 19….REM track
MXA FIRST RIDE VIDEO: 2021 KAWASAKI KX450
WHAT'S INSIDE THE OCTOBER 2020 ISSUE OF MXA?
The October 2020 issue of MXA features close-up looks and tech specs for the 2021 Hondas, Yamahas and Kawasakis. Plus, the best barn find ever, know-how from Twisted Development's Jamie Ellis and an interview with the long forgotten Mike Hartwig.

HOW TO SUBSCRIBE TO MXA SO THAT YOU NEVER MISS ANOTHER ISSUE, PLUS GET A $25 ROCKY MOUNTAIN GIFT CARD TO COVER YOUR COSTS
If you subscribe to MXA you can get the mag on your iPhone, iPad, Kindle or Android by going to the Apple Store, Amazon or Google Play or in a digital version. Even better you can subscribe to Motocross Action and get the awesome print edition delivered to your house by a uniformed employee of the U.S. Government. Did we mention the $25 gift card for any part you want from Rocky Mountain ATV/MX? You can call (800) 767-0345 or Click Here (or on the box at the bottom of this page) to subscribe.
MXA FIRST RIDE VIDEO: 2021 YAMAHA YZ450F
MXA AD OF THE WEEK: THE FIRST AMERICAN GP WINNER

After all, it is an election year. Maybe the 2001 YZ250F could win as a write-in candidate.
FIRE/POLICE MX DOUBLE-TRIPLE RACE AT GLEN HELEN ON OCT.12-13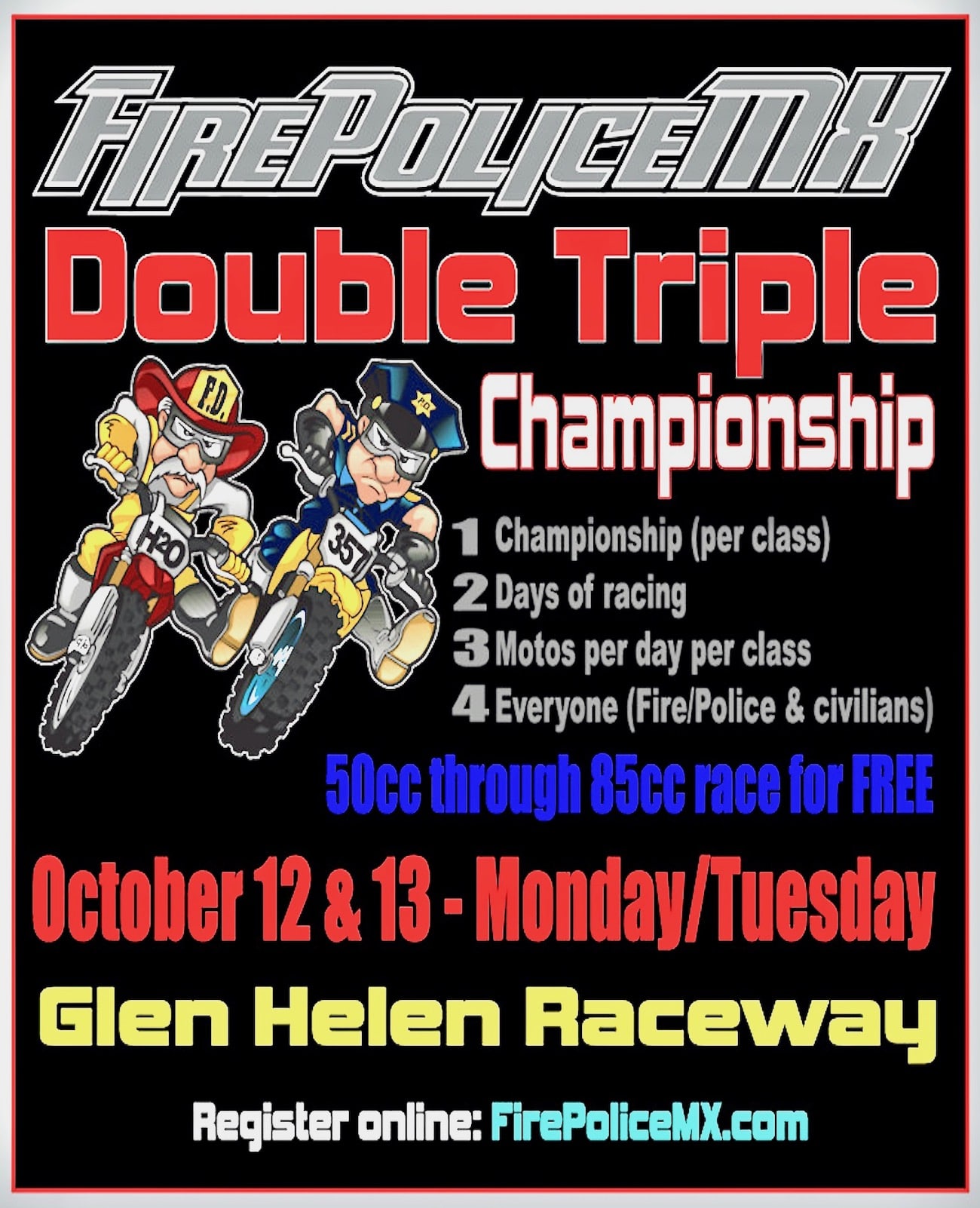 Fire/Police MX is having a two-day race on Monday and Tuesday October 12th and 13th. Come out for two day's of racing or just one. It's called the "Double/Triple" because it takes place on Monday and Tuesday and has three motos every day. Big track on Monday and REM track on Tuesday. Race it on Monday and big track is open for practice on Tuesday. You don't have to be a policeman or a fireman to race. There are support classes for everyone. For more info go to www.firepolicemx.com
36TH ANNUAL WORLD VET MOTOCROSS CHAMPIONSHIP ON NOVEMBER 6-8: PRE-ENTRY OPEN NOW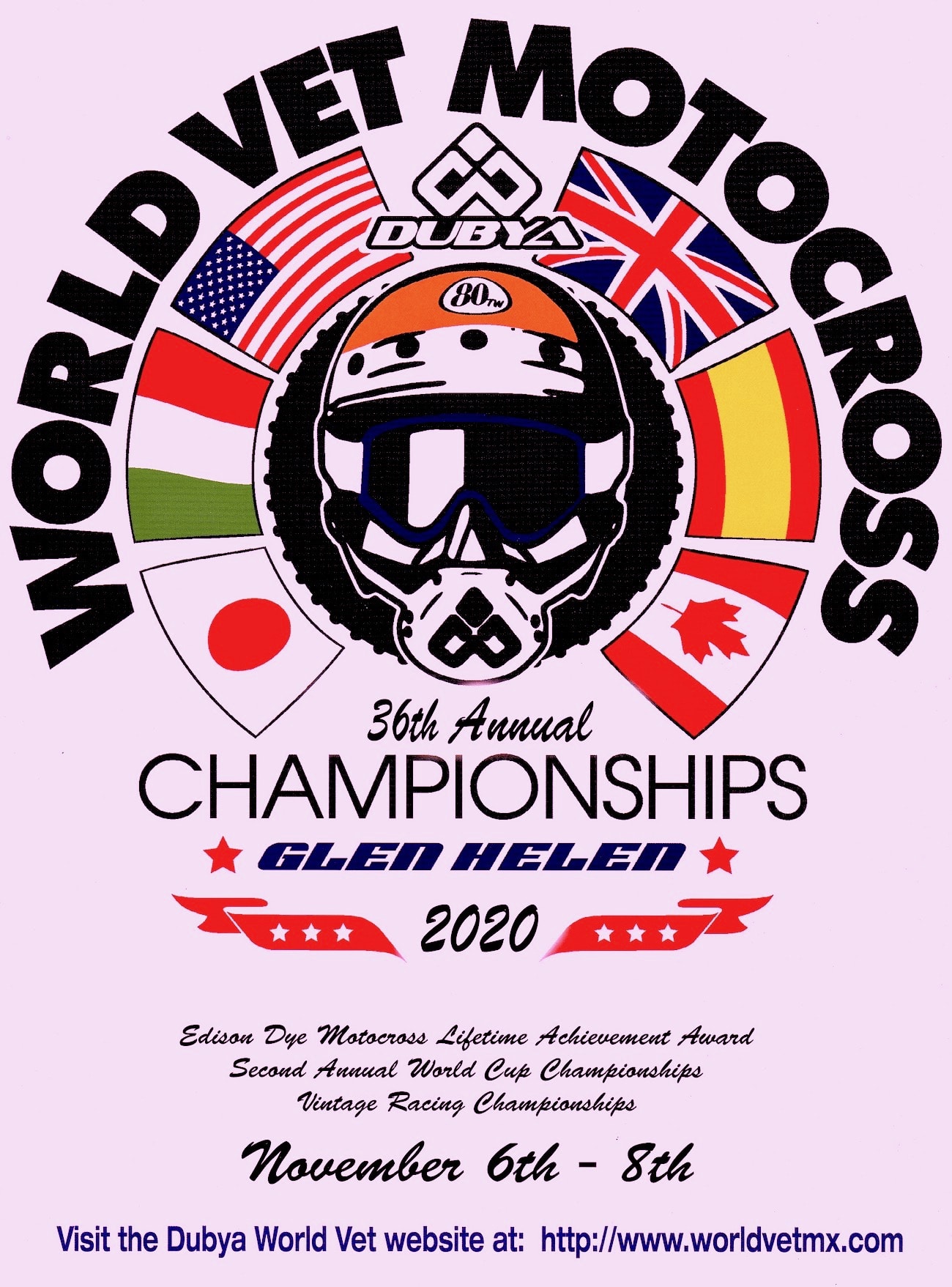 Save money and time by submitting your online pre-entries now. The Dubya World Vet MX Championships takes place on Saturday and Sunday, with Sunday being the World Vet Motocross Championship Day. For additional savings riders have the option to sign-up for both Saturday and Sunday!
PRE-ENTRY FEES
Saturday & Sunday $100 | $90 Second Class
Saturday Only $70 | $60 Second Class
Sunday Only $70 | $60 Second
To sign-up click this link:
https://secure.tracksideprereg.com/glenhelen/index.asp?event=83&mc_cid=66136c7217&mc_eid=3c9b324536 For more information go to www.worldvetmx.com
24-HOURS OF GLEN HELEN ENDURANCE RACE SCHEDULED FOR NOVEMBER 21-22

Glen Helen's 3Bros-sponsored 24-Hour off-road endurance race is scheduled for November 21-22.The 24-Hour of Glen Helen will begin on November 21 at 10:00 a.m. and end on Sunday, November 22 at 10:00 a.m. The amateur teams can have 6 riders and two bikes, but the Pro teams can only have 4 riders and must finish the 24 hours on the one bike. Headlights are required for the 24-hour. For more info go to www.glenhelen.com.
8TH ANNUAL KURT CASELLI RIDE DAY ON SATURDAY, DEC. 5 AT PALA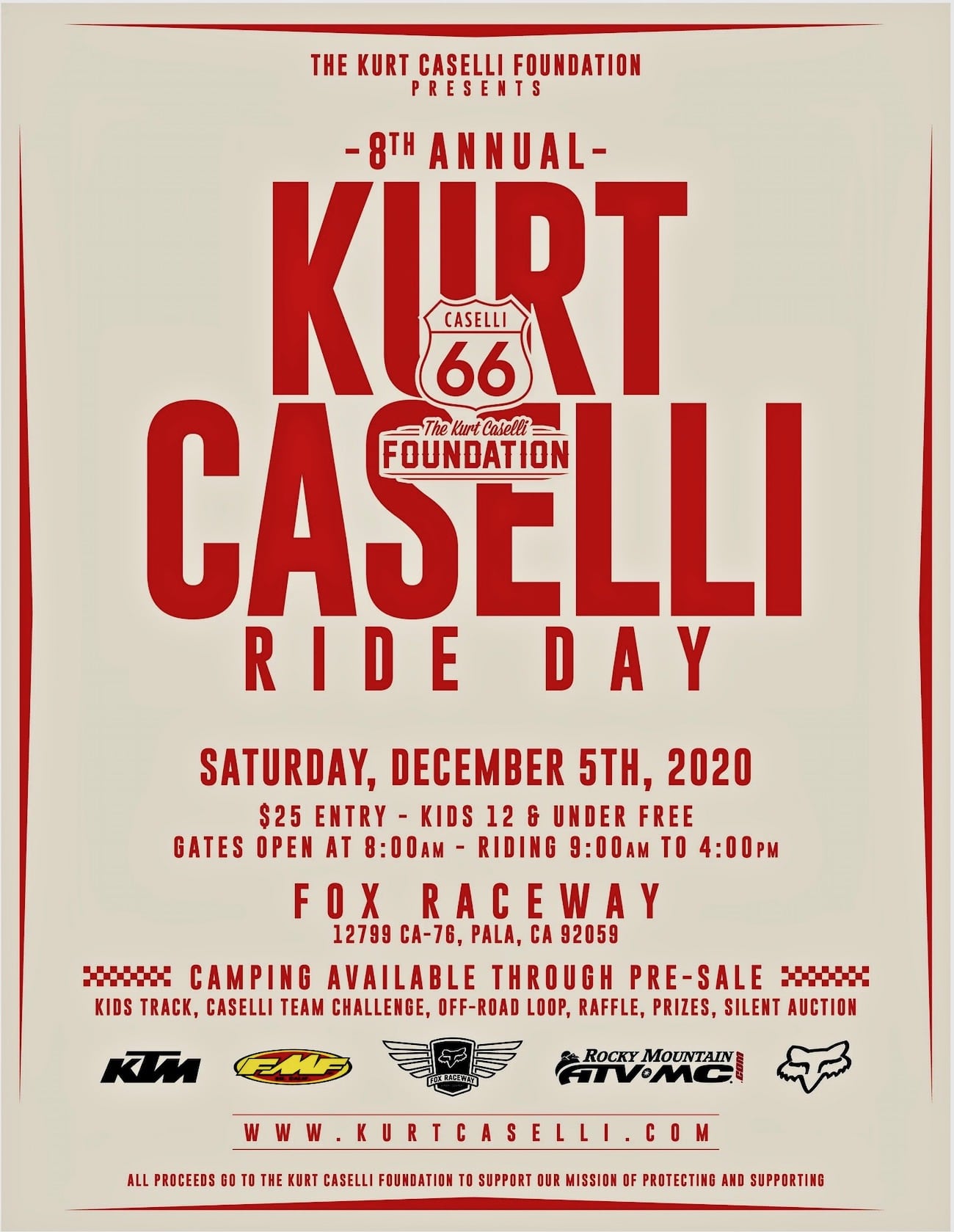 For more information go to www.kurtcaselli.com.
KEEPING TRACK OF THE 2020 RACE SCHEDULES
Justin Barcia cools his gloves with a fan while keeping his head warm with a stocking cap.
TENTATIVE AMA NATIONAL MOTOCROSS CHAMPIONSHIP
Aug. 15…Hurricane Mills, TN
Aug. 22…Hurricane Mills, TN
Aug. 29…Crawfordsville, IN
Sept. 4 (Friday)…Red Bud, MI
Sept. 7 (Monday) …Red Bud, MI
Sept. 19…Millville, MN
Sept. 26…Jacksonville, FL
Oct. 3…Lakewood, CO
Oct. 10…Pala, CA, CA
REVISED 2020 FIM MOTOCROSS WORLD CHAMPIONSHIP
Mar. 1…Matterley, Great Britain
Mar. 8…Valkenswaard, Holland
Aug. 9…Kegums, Latvia
Aug. 12…Kegums, Latvia
Aug. 16…Kegums, Latvia
Sept. 6…Faenza, Italy
Sept. 9…Faenza, Italy
Sept. 13…Faenza, Italy
Sept. 27…Mantova, Italy
Sept. 30…Mantova, Italy
Oct. 4…Mantova, Italy
Oct. 11..Arroyomolinos, Spain
(Note: The Spanish GP will run without any spectators).
Oct. 18…Lommel, Belgium
Oct. 21…Lommel, Belgium
Oct. 25…Lommel, Belgium
Nov. 1…Trentino, Italy
Nov. 4…Trentino, Italy
Nov. 8…Trentino, Italy
2020 WISECO WORLD TWO-STROKE CHAMPIONSHIP
Oct. 3…Glen Helen, CA
2020 DUBYA WORLD VET MOTOCROSS CHAMPIONSHIP
Nov. 6-8…Glen Helen , CA
2020 FIM MOTOCROSS DES NATIONS
CANCELED
JOIN MXA'S FLIPBOARD PAGE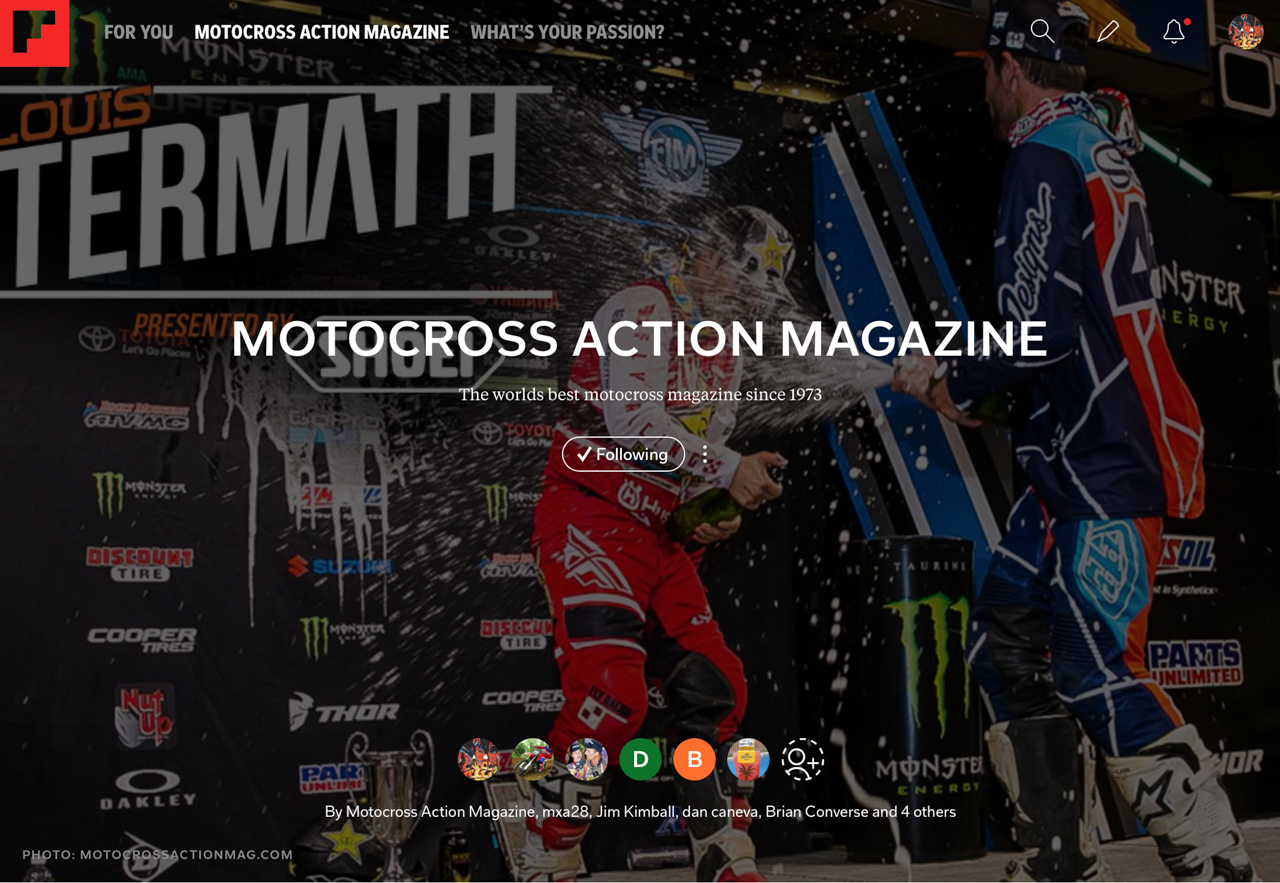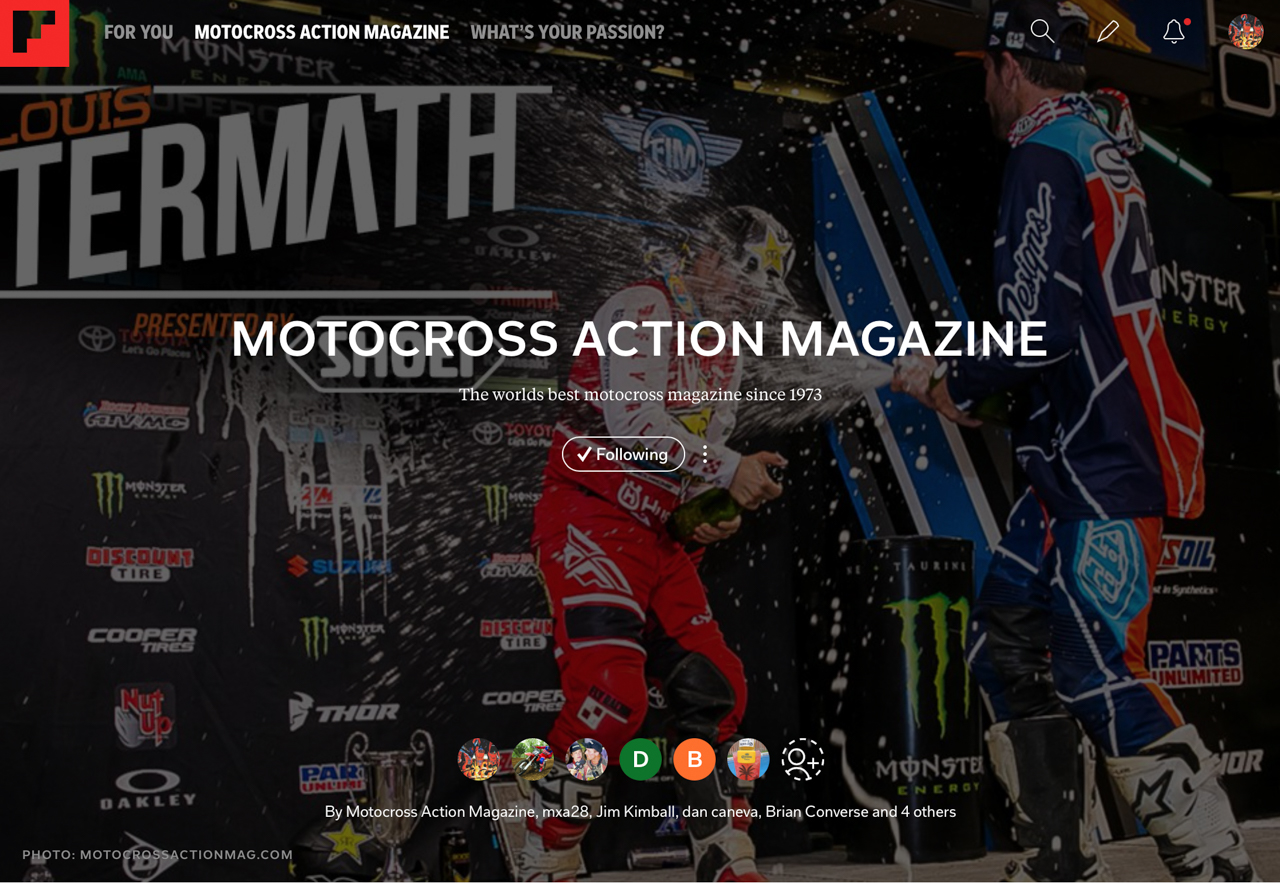 If you use Flipboard make sure to subscribe to the Motocross Action page for all the updates on our website. Click HERE to check out the page.