THE BEST OF JODY'S BOX: "I HAVE A FLIP PHONE; IT CAN RECEIVE CALLS AND MAKE THEM"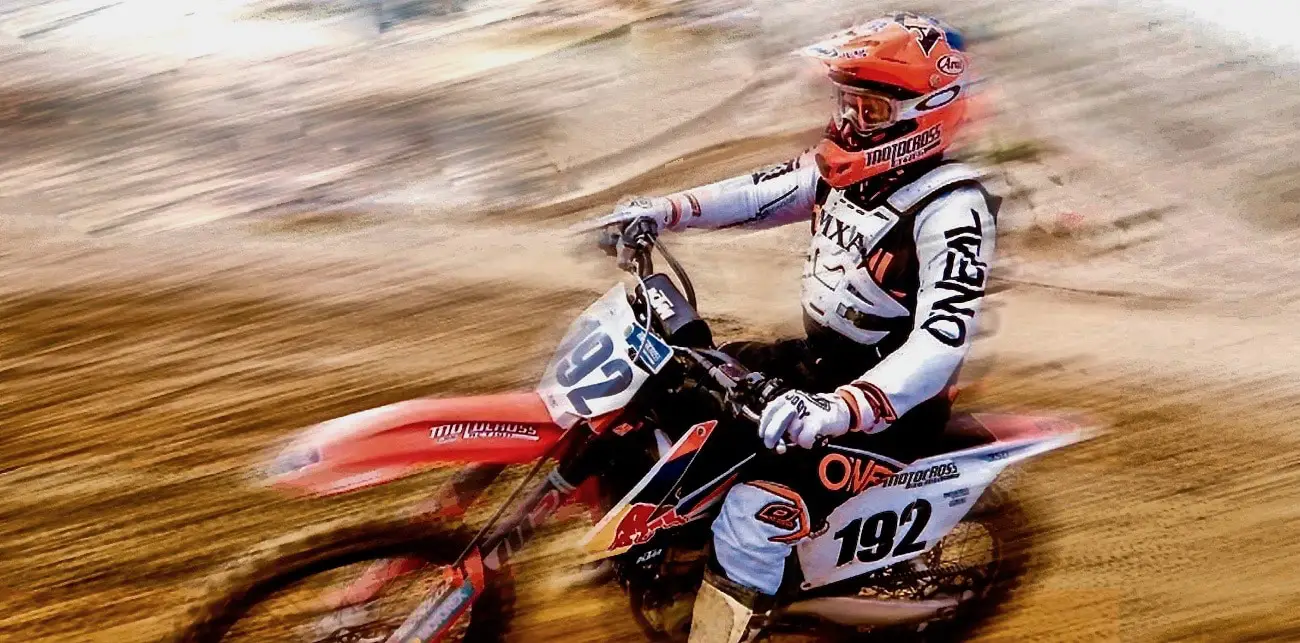 BY JODY WEISEL
The phone in my office never rings—because I don't have a phone in my office. If you call MXA and ask the receptionist to connect you to me, the phone will ring in Daryl Ecklund's office. It's not that I don't want to talk to you; it's just that most likely I'm at a racetrack somewhere. Also I don't have an office phone number. No need to fear; Daryl will call me, and then I'll call you back.
I don't have an iPhone, Samsung incendiary device or Google phone. Nope! I have a flip phone; it can receive calls and make them. It does not surf the internet, give me driving directions, shoot photos or work as a flashlight. Oh, don't get me wrong; I once had a smartphone, but it was too smart for me. It made phone calls I didn't want to make—even when it was in my pocket. It forced me to read when all I wanted to do was talk. It was that constant companion that eventually turns irritating. In short, it was George Orwell's future come true. So I got rid of it—and with it unloaded a giant bundle of trouble.
Please don't send me a text. I might read it, but I won't answer it. Just call me and I will flip my phone open and say "Yes" or "No" in five seconds. Job done.
"I'M NOT GONNA "FRIEND" YOU ON FACEBOOK, BECAUSE I'M NOT A 40-YEAR-OLD HOUSEWIFE. I DON'T HAVE A FACEBOOK PAGE, BUT, ON THE
PLUS SIDE, I WON'T "UNFRIEND" YOU."
I'm not gonna "friend" you on Facebook, because  I'm not a 40-year-old housewife. I don't have a Facebook page, but, on the plus side, I won't "unfriend" you. It goes without saying that I don't tweet, Instagram, Facetime, Skype, Snapchat or Periscope. To me, friends and acquaintances are real flesh and blood.
I don't want to be connected to the world 24/7. If I became one of those robots that walks around staring at a glowing blue light every waking hour of the day, I'd put that phone against my head and call Apple customer service to get placed on hold for 13 hours in hopes that a brain tumor would put me out of my misery.
It may surprise you to learn that I was once a computer genius. Even I am stunned to hear those words come out of the mouth of a man whose DVD machine still flashes "12:00" after ten years. You could call me an early adopter of computer sciences. While working on my PhD in gerontology, I spent hours on the university's IBM 7090. It took up a whole floor of the computer lab. I had to book time to run my social research projects and typically could only get access after midnight. I had undergraduate students go door-to-door to ask questions of social significance, typically for the U.S Government's Health, Education and Welfare (HEW) department. I would then have different undergraduates transfer all of the questionnaires into thousands of punch cards on an IBM Key Punch machine.
This is where I came into the picture. I was proficient in two computer languages of the 1960-'70s: Fortran and Cobol 61. Back then, I would sit at the computer's keyboard and type in long strings of code to instruct the IBM mainframe to turn the holes in the stack of punch cards into confirmation or rejection of my hypothesis via a formula known as "chi-square." Chi-square determined whether or not the answers to my survey questions were statistically significant. Oh, did I mention that after I wrote my program and put the cards into the IBM mainframe, I could then go home and take a nap, because it took several hours to get the answer? (Which often was that I typed one number incorrectly in my initial code.)
"COMPARED TO HIS 1970'S COUNTERPART, THE MODERN RACER IS A MECHANICAL ILLITERATE, A HISTORICAL DUNCE AND
SISSIFIED FASHIONISTA."
During the giant Y2K scare, everyone thought the world was going to end when the calendar hit January 1, 2000. Why? Because old Fortran and Cobol programs that had fed industry, commerce and the military for decades had never been programmed to compute any information beyond 1999. Since modern-day programmers had never learned these antiquated codes, computer programmers who knew the two ancient IBM languages were in great demand. As for me, I was scarred for life by my long nights in the university's computer lab and had flushed every iota of code out of my personal internal mainframe. Whether I helped or not, however, the world did not end on New Year's Eve.
MXA switched to computers back in 1985, but I still miss the clickety-clack of my trusty old Smith Corona.
So, what does this have to do with motocross? A lot—and very little. The American motocrosser has never been so far removed from what motocross is really about. Compared to his 1970's counterpart, the modern racer is a mechanical illiterate, a historical dunce and sissified fashionista. And, the sport has gone from the purity of racing motorcycles across the ground to an endless series of virtually meaningless jumps. That's considered progress, and along with progress come computers, ECUs, microprocessors and sensors. We are on the verge of an electronic revolution in motorcycle development—one that will make modern mapping look like silly Fortran code. I don't look forward to the brave new world of computer-controlled bikes. It just moves man farther away from the thing he loves—his bike.
Sadly, the venerable carburetor will soon be sitting in a museum next to my Smith Corona. Long live the uncomplicated two-stroke—new or old.