1986 HONDA CR250 RICK JOHNSON TRIBUTE BIKE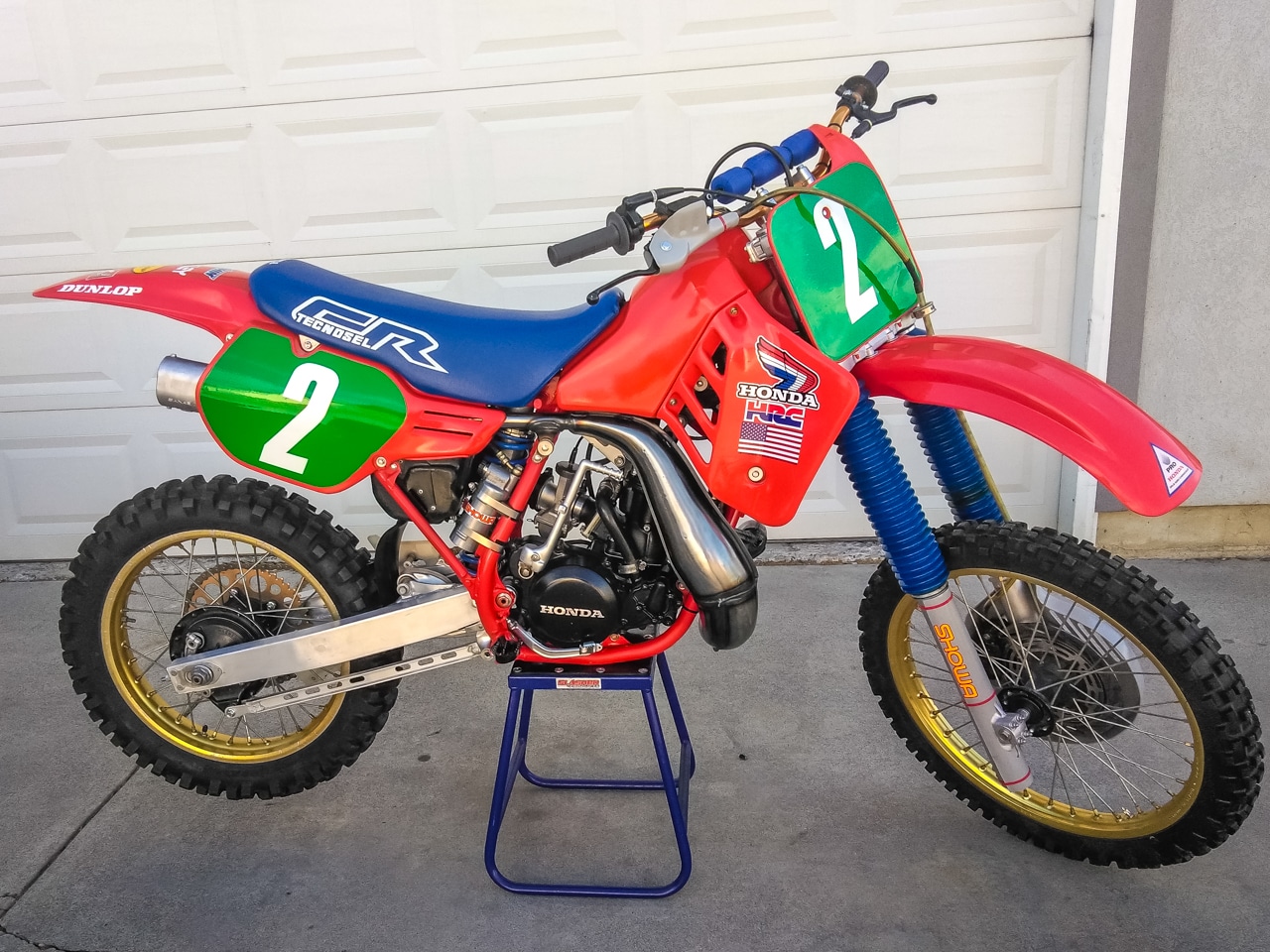 "Hi, this is my 1986 Honda CR250 Rick Johnson tribute bike of his 1986 Trophy Des Nations destruction.  I restored it from the ground up, using 98 percent original bike, so obviously it has no rear disc being a true production 1986 CR250. I put in over 100 hours of disassembly and cleaning and replacing only what it needed to be a race ready all 1986 original bike with adding a few touches to make like it the one RJ's bike had. I did use a beat up stock exhaust, but thanks to Pacific Crest Pipe Repair they got out all the dents and dings, welded a tab back on and gave it a beautiful works look finish. The bike hauls the mail! I hope you like it as much as I enjoyed building it.  In hopes of racing some Vet Vintage class races in the 2020 season!" —Gary Phillips of Lehi, Utah.
Editor's note: If you would like your bike to be featured in the "Two-Stroke Spotlight," please email me at [email protected]. All I ask is that you give a breakdown of your bike and a detailed description of the build. Please also send a few photos of your steed. By submitting your bike for the "Two-Stroke Spotlight," you agree to release all ownership rights to the images and copy to MXA. 
The 1986 Trophy des National USA team of David Bailey (1), Rick Johnson (2) and Johnny O'Mara (3).
Johnny O'Mara (3) and Rick Johnson (2) on their 1986 Factory Honda bikes.
THE 1986 TROPHY DES NATIONAL RACE IN MAGGIORA, ITALY