2022 GASGAS BUYER'S GUIDE: MC 450F, MC 350F, MC 250F, MC 250 AND MC 125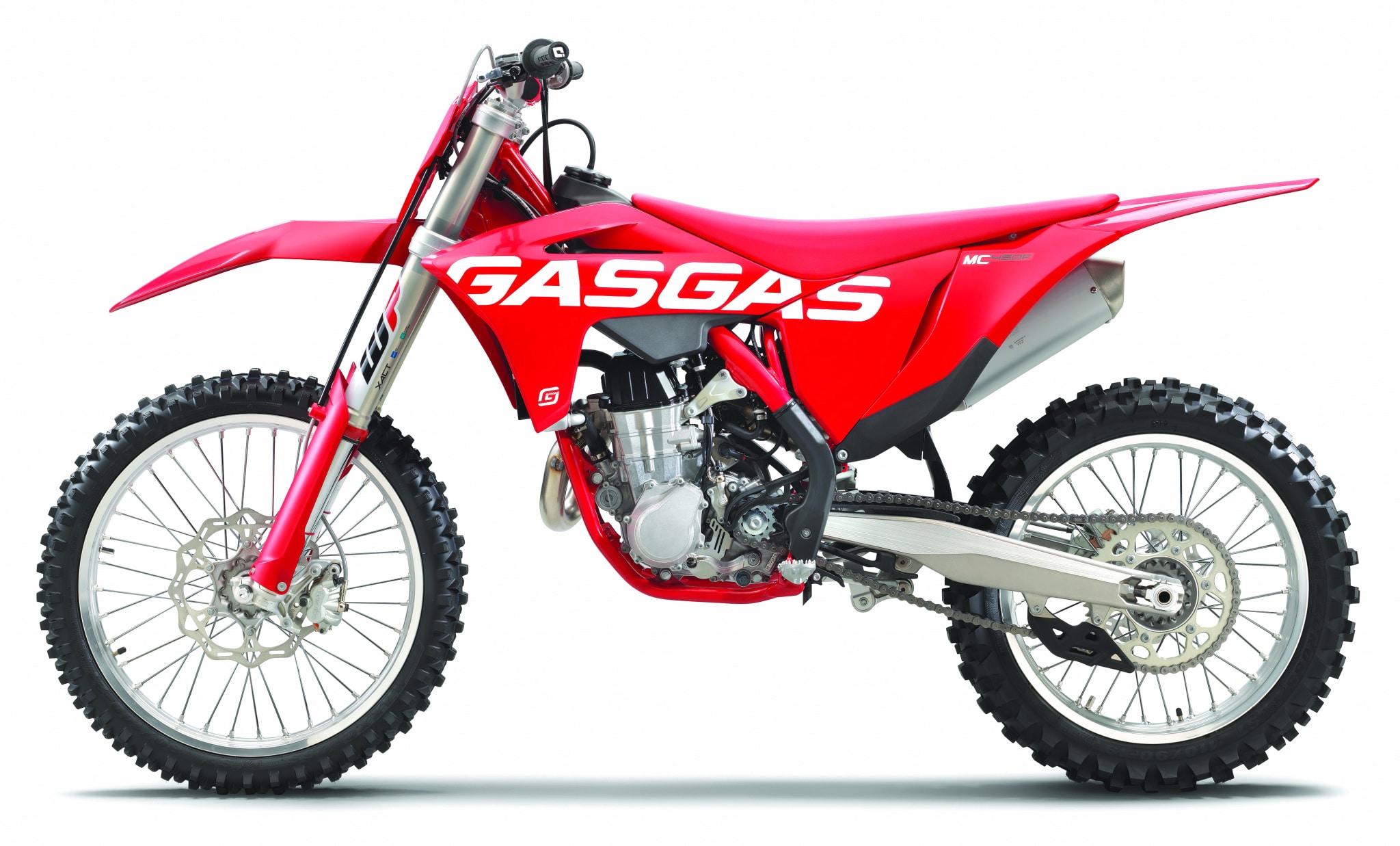 GASGAS MC 450F-$9599: Packed with innovative technology and pumping out serious horsepower, the MC 450F's monstrous torque, light weight, bulletproof clutch, electronic wizardry and WP XACT suspension make the 2022 GasGas MC 450F at the top of the motocross pecking order.
In 2020, KTM owner Stefan Pierer bought the Spanish brand from previous owner Black Toro Capital and threw away everything but the name and their trials bikes. Did Pierer really spend a boatload of money just for the name? Pretty much. With the GasGas name wrapped up, Pierer added the GasGas brand to his platform sharing lineup. Yes, he could have developed an all-new bike that was vastly different from his KTM and Husky brands, but that would have been a bad business decision. His costs would have skyrocketed from new casting molds, extensive R&D time and a lengthy delay in getting a totally new bike built from scratch in the showrooms. By borrowing the frames, engines, suspension, hubs, swingarm, throttle bodies, electronics and subframes from KTM and Husky, GasGas would benefit from economy of scale. In other words, buying in bulk.  
For last year's 2021 models, Stefan Pierer pulled a rabbit out of his hat to produce the GasGas MC 125, MC 250F and MC 450F in record time. For 2022 he is adding the MC 250 two-stroke and MC 350F four-stroke to the motocross line up. Given that newly formed GasGas is barely one year old, there are no major changes to the specifications. Just more of a good thing.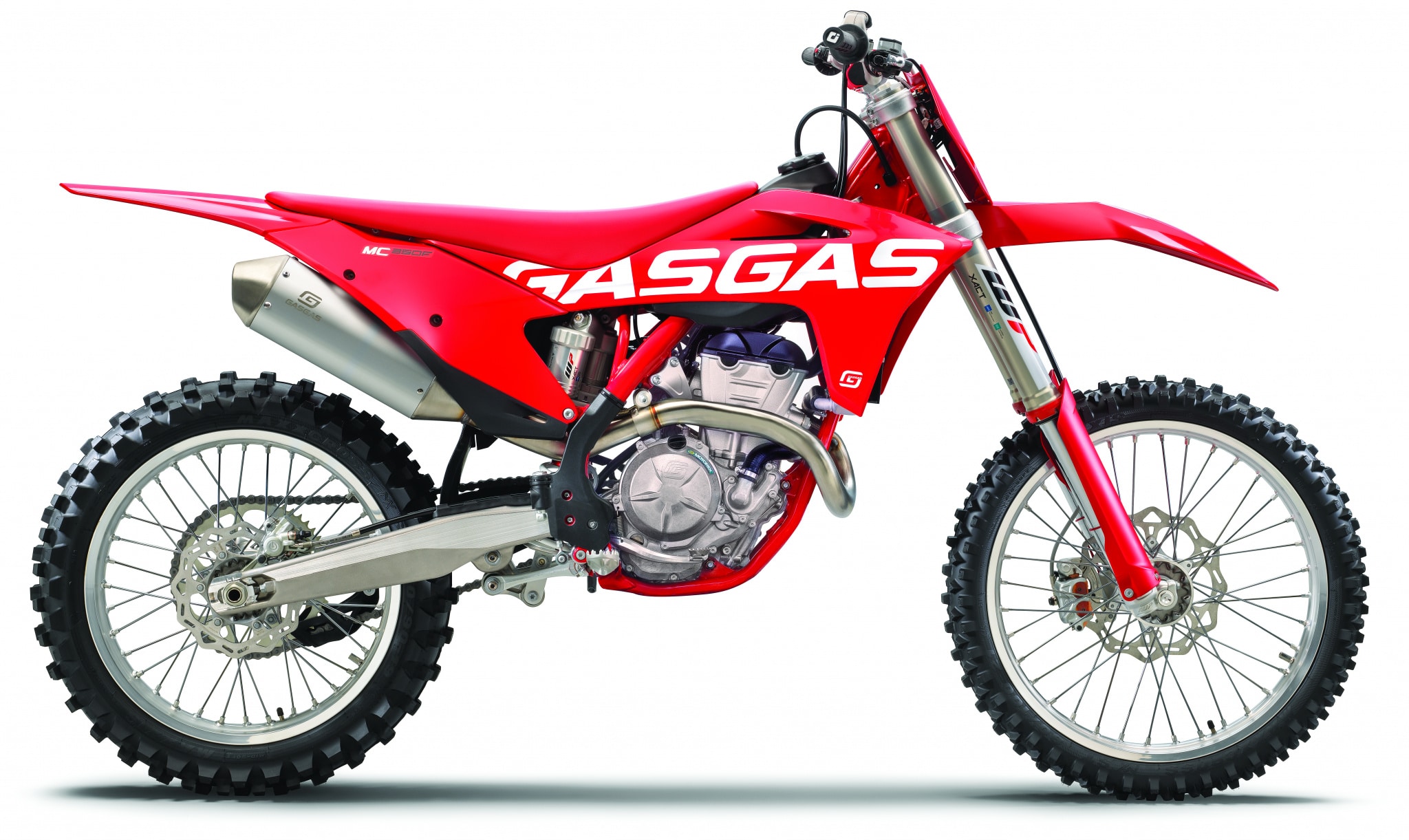 GASGAS MC 350F-$9299
With the introduction of the new MC 350F, GasGas now offers three four-stroke motocross models. The MC 350F is sandwiched between the fun MC 250F and the awesome MC 450F. The 349cc deliver 450-type power with 250-type sensations.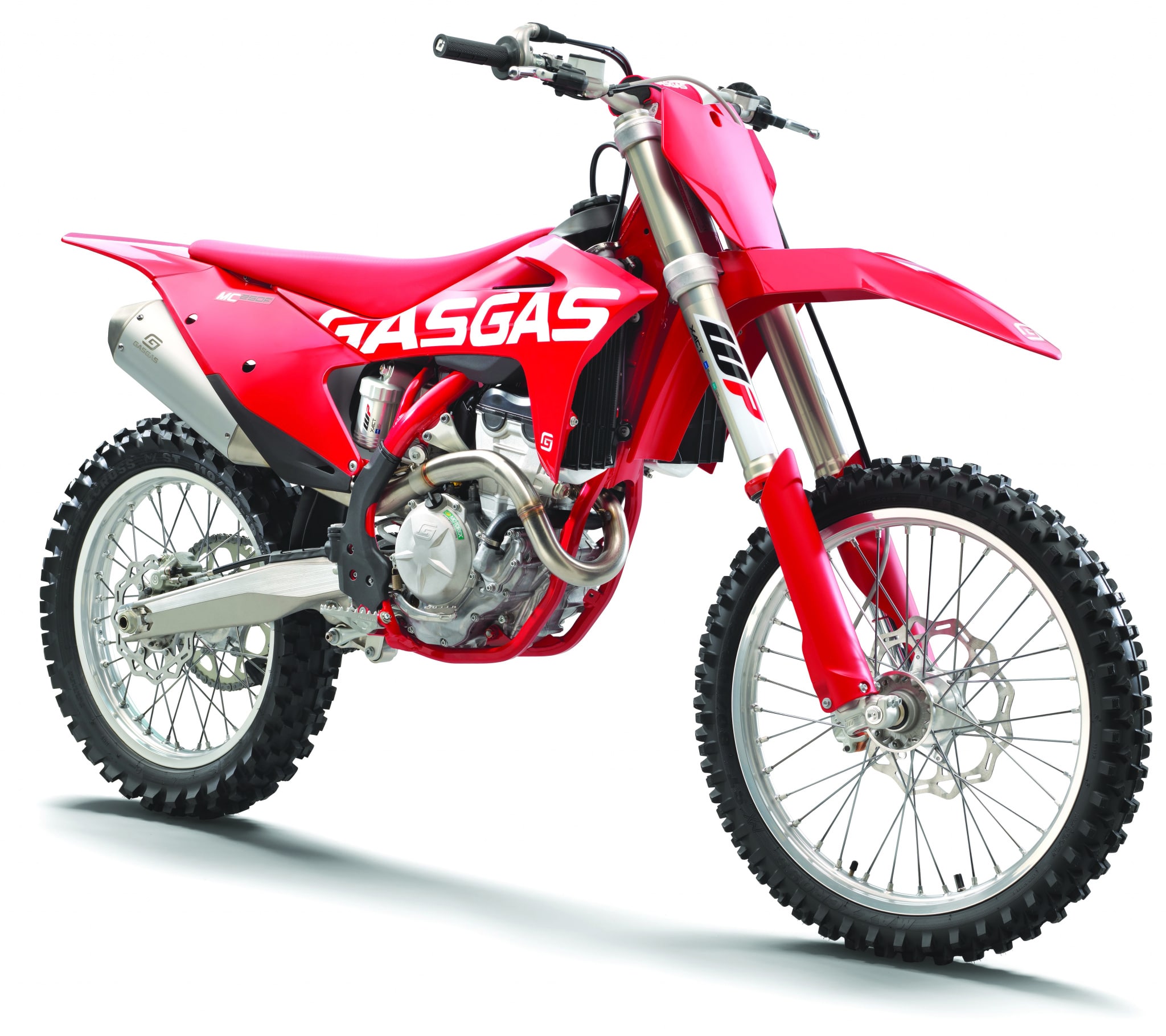 GASGAS MC 250F-$8699

The GasGas MC 250F four-stroke mixes a high-revving, fuel-injected, five-speed engine with playful and energetic handling. The compact 250cc engine pumps out 46-horsepower with a 14,000 rpm rev limiter.
GASGAS MC 250 TWO-STROKE-$7899
The new MC 250 is for the two-stroke lovers! It is super light, super agile and blessed with a torquey 249cc two-stroke powerplant that produces plenty of low-to-mid power. With its ultra-light 211 pound dry weight, no matter how hard you hit jumps or whoops the WP XACT suspension soaks up everything. 
GASGAS MC 125 TWO-STROKE-$6899
The MC 125 two-stroke is built for weekend warriors. It has the potential to be a world beater, with less of an entry fee. The MC 125 two-stroke is built for weekend warriors.