BREAKING NEWS! YAMAHA TAKES BIG LEAP INTO THE ELECTRIC BIKES… MOUNTAIN BIKES
The YDX-Moro's pricing will not be announced until mid-August, but the YDX-Moro is Yamaha's first full suspension off-road ready electric mountain bike.
Yamaha is introducing two new models of pedal-assist mountain bikes—the YDX-Moro and YDX-Moro Pro. These are Class 1 e-Bikes, delivering pedal assist up to 20 mph. They have five assist modes including Eco, Walk mode (power assist for pushing your bike), Standard (assist up to 120 rpm), High (added power), Automatic (automatically switches modes), MTB mode (direct response according to pedal force), and EXPW (assistance up to 170 rpm). The new PW-X2 provides assist up to 120 rpm in Eco, Standard, High and MTB modes and 170 rpm in EXPW mode. The motor also adopts a new helical gear design, reducing noise output. They feature Yamaha's all-new PW-X2 drive unit that delivers the most natural feeling assist and ride experience thanks the Quad Sensor System.
The YDX-Moro Pro is the high-end version of Yamaha's electric mountain bikes.
Yamaha's new PW-X2 drive unit is a compact and lightweight drive unit that delivers powerful, responsive and natural-feeling pedal assist. The smooth and natural assist is critical for MTB enthusiasts who demand a pure ride experience, and also appreciate the benefits of a pedal assist bike that allows them to ride farther and longer than other bikes.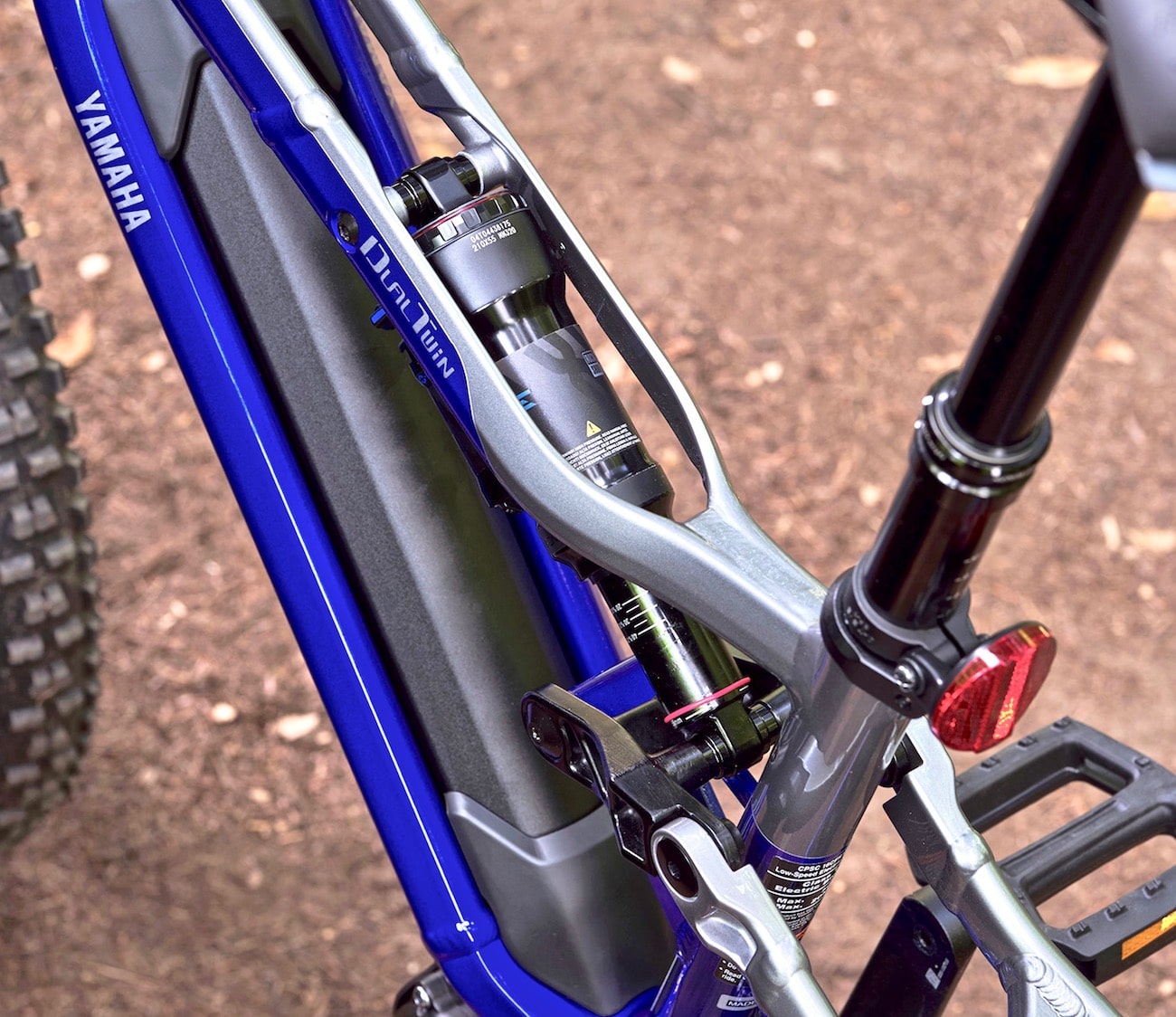 The patent pending Dual Twin Frame design promises handling performance and durability and features Horst Leitner's Horst link suspension design.
The PW-X2 drive unit and new 500 watt-hour lithium-ion battery are secured in an all-new patent pending Dual Twin Frame design that delivers a superior combination of handling performance and durability, along with ATK motorcycle designer Horst Leitner's famous Horst link suspension design.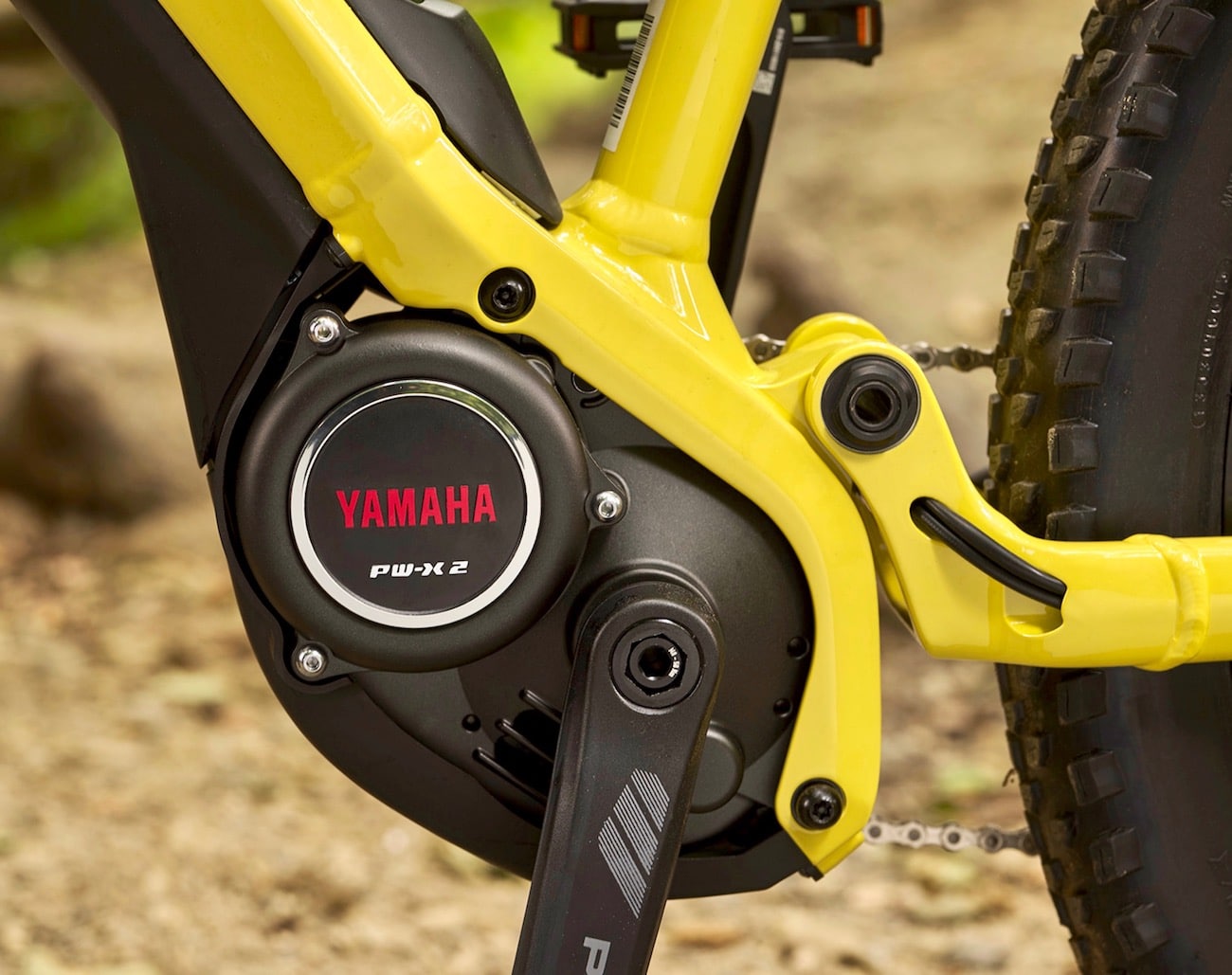 The PW-X2 drive unit and new 500 watt-hour lithium-ion battery are based on Yamaha's years of electric bicycle know-how.
Yamaha launched the world's first electrically power assisted bicycle in 1993, and is the only manufacturer with 27-years of experience designing complete e-Bikes from frame to motor. Recently, the brand also launched the new Civante road bike, which is Yamaha's first U.S. model offered in the Class 3 category.
Yamaha Civante electric road bike.
The all-new YDX-Moro will be available in Desert Yellow and the YDX-Moro Pro will be available in Podium Blue/Nickel. View Yamaha's full line of Power Assist Bicycles at www.YamahaBicycles.com and find a local retailer at Yamaha's dealer locator.