GAS GAS SAGA CONTINUES: NOW RIEJU BUYS THE SPANISH MADE OFF-ROAD LINE
GAS GAS IS STILL GAS GAS, BUT IT IS ALSO RIEJU
This teaser of what a 2020 Gas Gas EC300 will look like in Rieju livery.
Following KTM's 60 percent acquisition of the Gas Gas' parent company, the EC, XC, and GP lines of enduro bikes from GasGas will most certainly be replaced by KTM's in-house engine and chassis technology. As a result, GasGas' previous range of enduro bikes faces certain death. However, the Spanish Rieju brand has stepped in to take over the defunct Gas Gas models. Rieju's production of the former 250cc and 300cc Gas Gas EC, XC and GP bikes will have the bikes rolling off the production line in June 2020. Rieju currently manufactures 12,000 motorcycles small motorcycles annually in its facilities in Figueres, near Barcelona, and exports 85% of its production to more than 40 countries. KTM will own the Gas Gas name and Trails bikes, but Rieju will rebrand the existing 2020 Gas Gas bikes as Riejus (as illustrated in the top photo).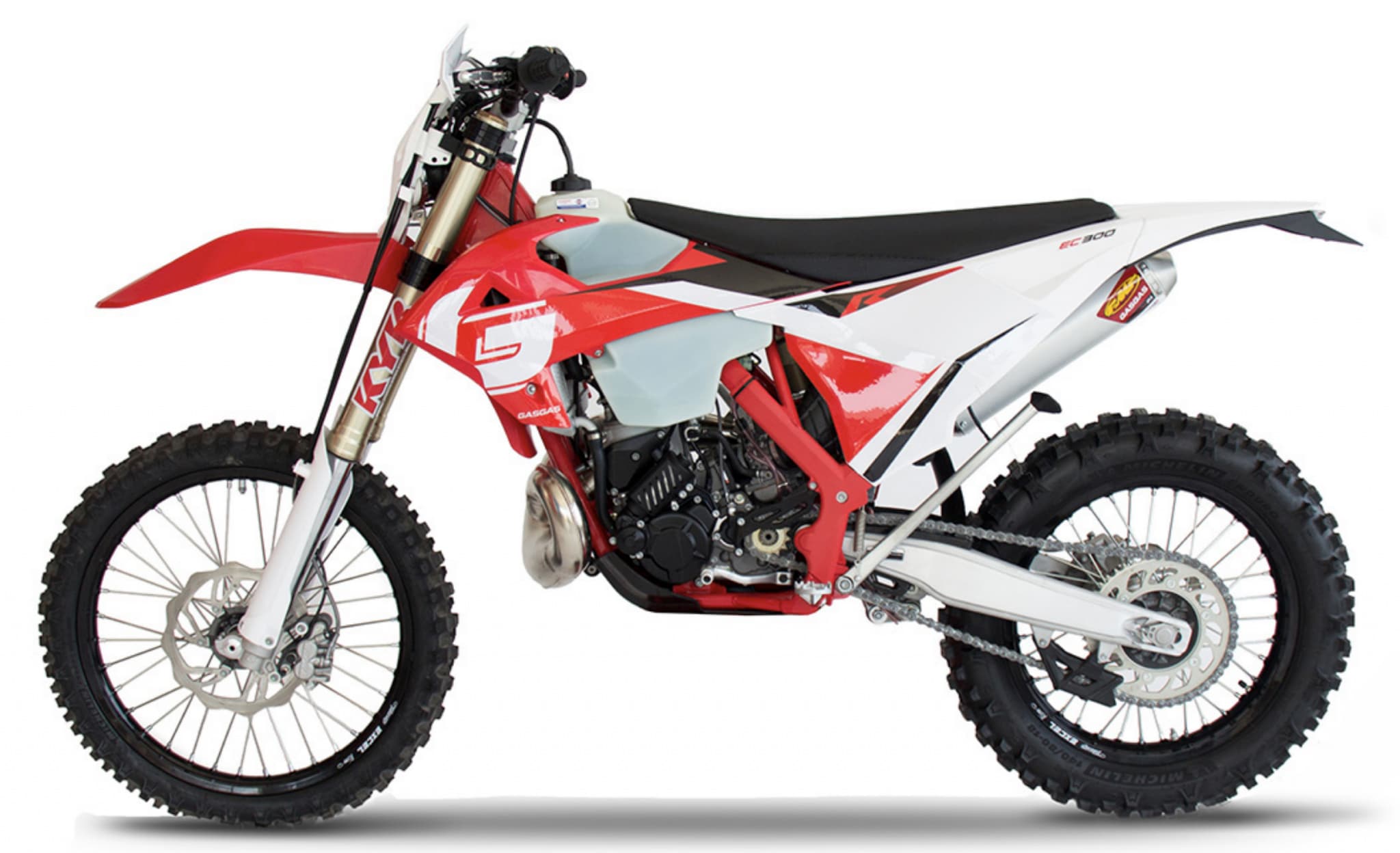 The 2020 Gas Gas EC, XC & GP two-stroke were dropped by KTM, but Rieju stepped up absorb the bikes.
Jordi Riera, CEO of Rieju, said, "This agreement allows Rieju an immediate presence in the off-road competition segment with larger capacity machines than usual for Rieju, as well as a significant expansion of our client portfolio, and important openings to new markets. We are very excited for this new adventure and the enormous challenge that this entails. We have enormous experience in our design, manufacture and distribution structure, so we are convinced that this project will be a success for our company."
Rieju's main source of business currently comes from the production and sale of small displacement scooters and mopeds, with the company churning out an average of 12,000 motorcycles per year.