MXA PRODUCT SPOTLIGHT: COPPERSMITH AERO/HYBRID FORK KIT FOR WP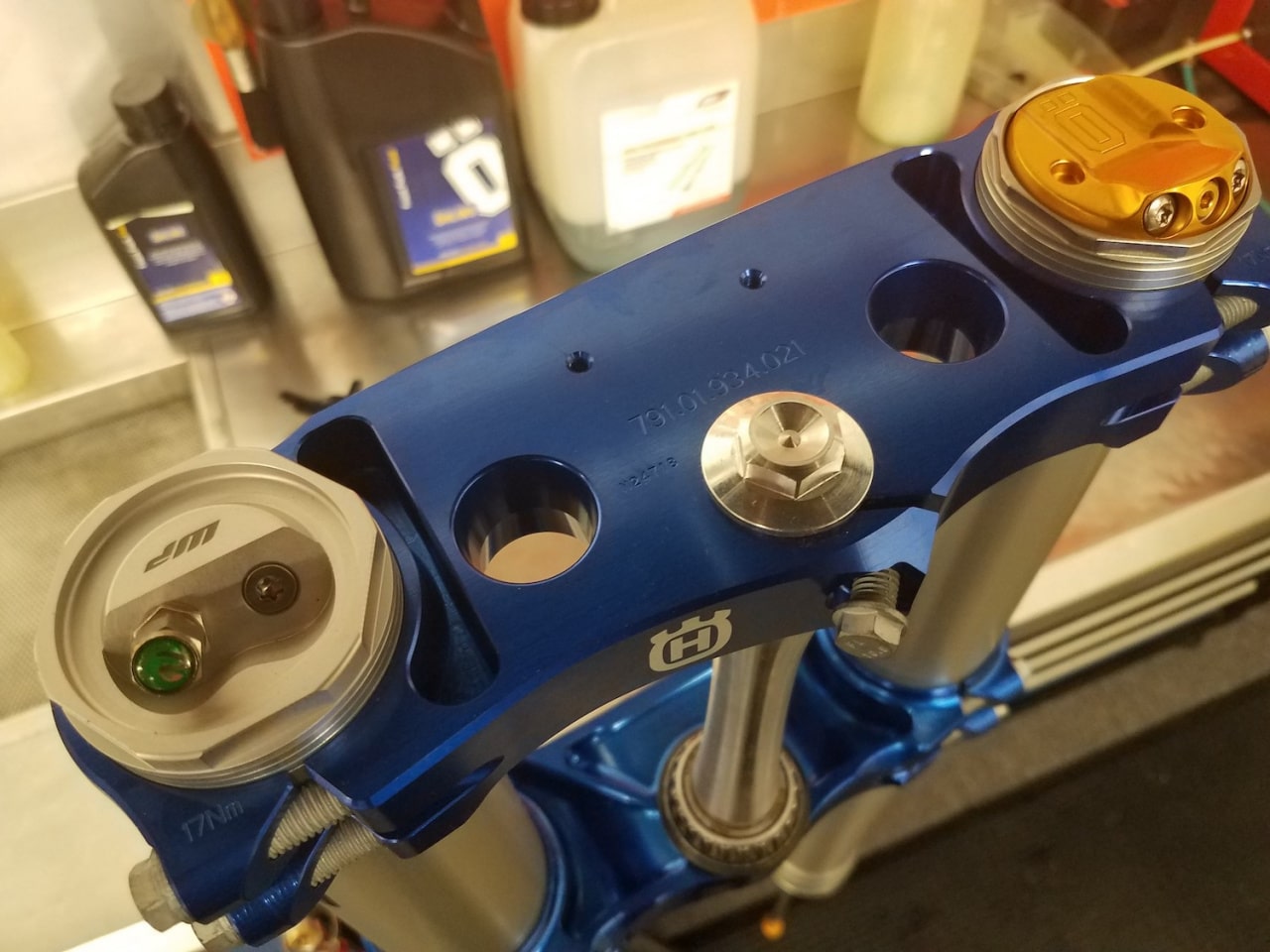 The Coppersmith kit uses the air spring from the WP leg (left) and combines it with the Ohlins TTX22 damping cartridge rod (right) in the other leg.
Coppersmith Racing Suspension, famous for their Ohlin suspension set-up, has an all-new suspension kit for WP AER air fork. The Coppersmith Aero/Hybrid fork kit gives you the best of both worlds. It combines the smoothness of a spring fork with the tuneability of an air fork. The Coppersmith Aero/hybrid fork kit puts a modified Ohlins TTX22 spring cartridge in one WP fork leg for superior damping, with a OEMstock WP air fork leg for adjustability. In essence, it is 50% Ohlins (damping) and 50% WP (air spring). Coppersmith also offers DLC and titanium Carbon/nitride coasting as an upgrade. Installing the Coppersmith Aero/hybrid kit in only one fork leg saves weight over a traditional coil spring fork, cuts shipping cost by half and retails for $895 (installed).
For more information call (234) 229-9059.