MXA PRODUCT SPOTLIGHT: N-STYLE GRAPHICS REORGANIZED BY JASON CURTIS AND JAMIE IBON
N-Style MXDN graphics.
The JC Group has acquired the iconic N-Style brand. Led by Jason Curtis and Jamie Ibon. The new team has completely redesigned the product line and website. The new N-Style has been reimagined while holding true to the quality, memorability, and uniqueness of the original N-Style brand.  Jason Curtis, Managing Member of the JC Group stated, "We are so excited to have acquired this legendary brand and integrate the brand into our company. We can't wait to share our new products and partnerships. "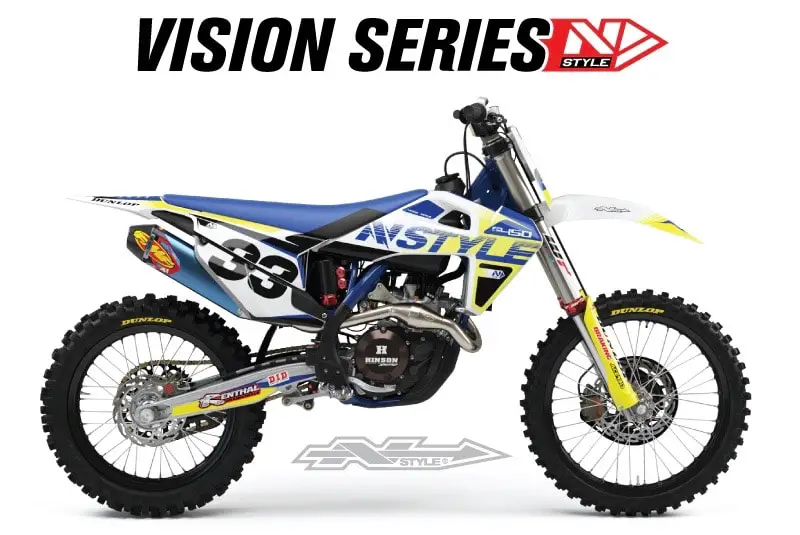 N-Style Vision graphics
N-Style Ripline graphics.
Rob Healy, the original founder of N-Styl. stated "Once the JC Group presented their long-term goals for N-Style, it was clear that this was a great opportunity to ensure a successful relaunch of N-Style brand. I'm confident that the N-Style fanbase will have a great experience and continue to see innovative products under the new ownership."
N-Style Code graphics 
You can visit N-Style's  new website at  www.n-style.com