"MY $1000 CRAIGSLIST WONDER BIKE" BY JOHN PERRY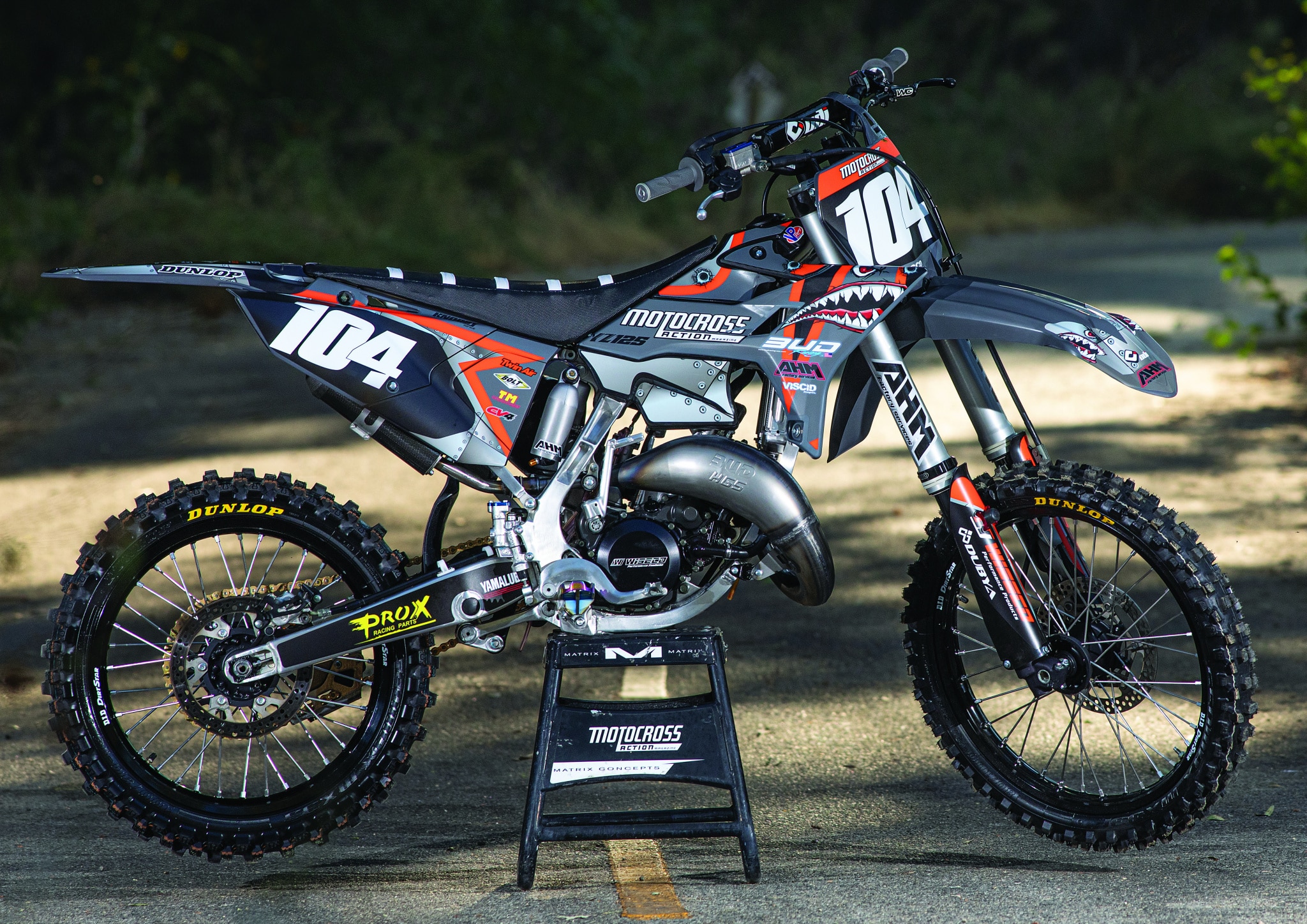 BY JOHN PERRY
I never had a 125 as a kid. When I was young, I went straight from a Hodaka Super Rat 100 to a 1977 Suzuki RM250 as the result of a crazy summer growth spurt. Through the late '70s and into the early 2000s, I owned many 250cc and 500cc two-strokes but never a 125. When the four-stroke movement took over, I went with it just like everyone else. I never thought much about owning a 125 over my first 40 years of racing; however, as my senior reality began to set in, I started thinking about acquiring a 125.
"I KNOW LOTS OF PEOPLE CRITICIZE YAMAHA FOR NOT MAKING A NEW YZ125 AND YZ250 EVERY COUPLE OF YEARS, BUT THE FACT THAT THEY DON'T CHANGE IS WHY I WANTED ONE."
Not owning a 125cc motocross bike is not really an important part of my background in motocross, because since the early '80s I've been a part of the MXA wrecking crew in one form or another. This gave me the opportunity to ride an incredible number of different bikes. When you get to ride for MXA as an endurance test rider, Jody assigns you different bikes to race in order to put race time on the bikes they are testing. The actual testing is left up to Jody, Daryl Ecklund, Josh Mosiman and Dennis Stapleton, but they always ask the endurance testers what they think. "Is this better than that?" "Is it too soft?" "What would you change?" "Is brand A better than brand B?" Given my own choice, I would always have picked a Yamaha YZ250 two-stroke and raced that every weekend, but MXA's protocol is to assign you to a wide variety of bikes with the admonition that they don't have any use for test riders who will only race bikes they like. It was always cool to look at the wide variety of brand-new bikes in their warehouse and realize that you were going to get to ride as many as them as possible. During my time helping out at MXA, I rode bikes of every size—from two-strokes to four-strokes to project bikes to pre-pros.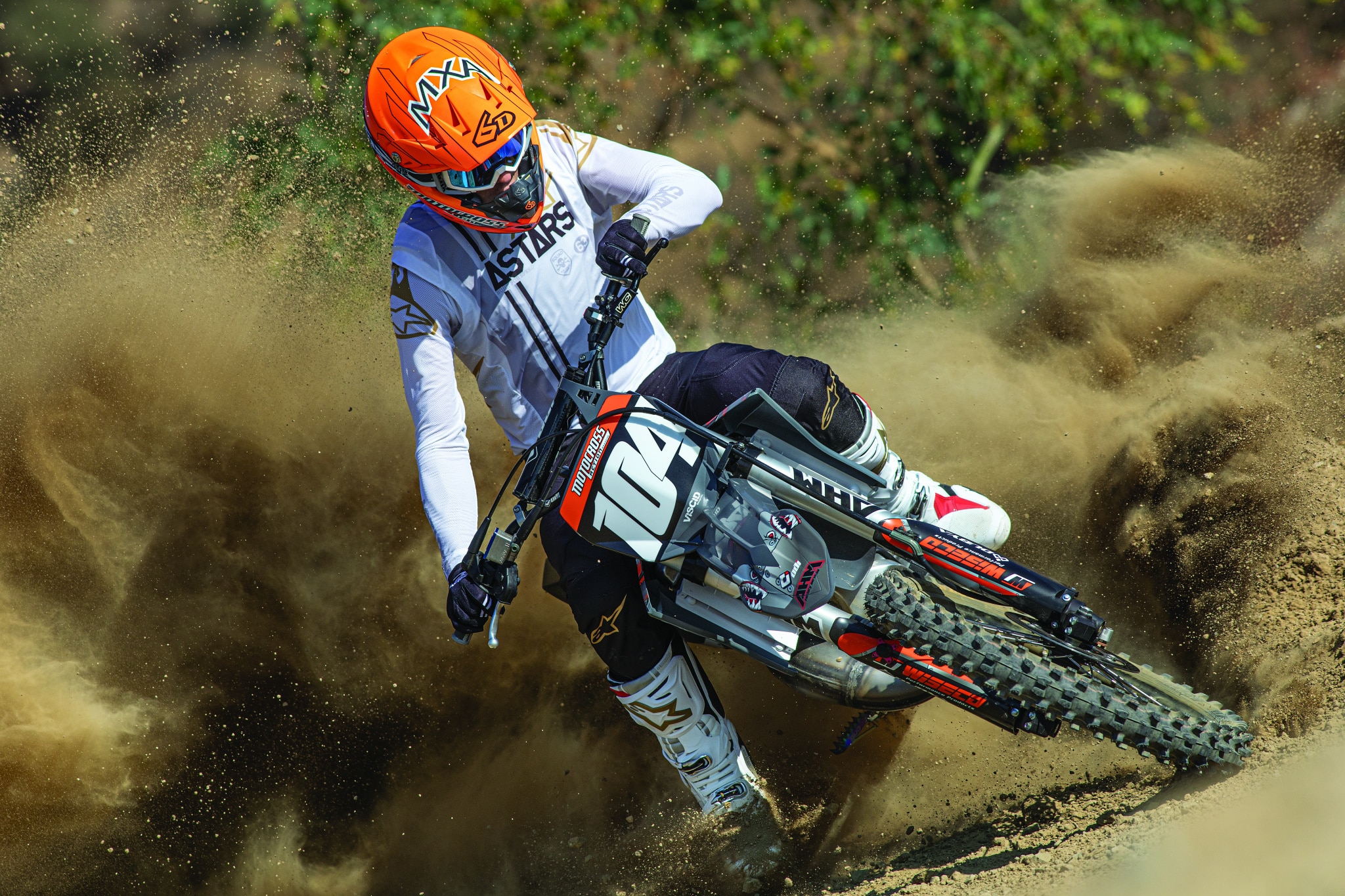 When I moved from SoCal to Durango, Colorado, a decade ago, my week-in-and-week-out racing was hampered, although I always came back to California for the races I considered to be important, and MXA always lent me a bike, gave me gear and even a place to stay. I had remembered having the most fun riding the 125s, but I was still not convinced that this was the bike to have. During the last 10 years, I had a Yamaha YZ250 two-stroke and a Honda CRF450 as my personal race bikes. At one point I decided to sell my YZ250 and just have one race bike. Within a short time, I missed the feel and sound of the two-stroke when I raced or rode.
That is when the two-stroke bug really bit me. I had almost always owned a two-stroke, but when I went all in on my CRF450, I decided to look for a used YZ125 to rebuild as a project bike. I chose the Yamaha YZ125 because it had been basically the same since 2005. I know lots of people criticize Yamaha for not making a new YZ125 and YZ250 every couple of years, but the fact that they don't change is why I wanted one. It is a proven platform with a readily available parts supply and plenty of easily accessed technical help. Plus, I had considerable YZ250 experience and felt at home working on a Yamaha two-stroke.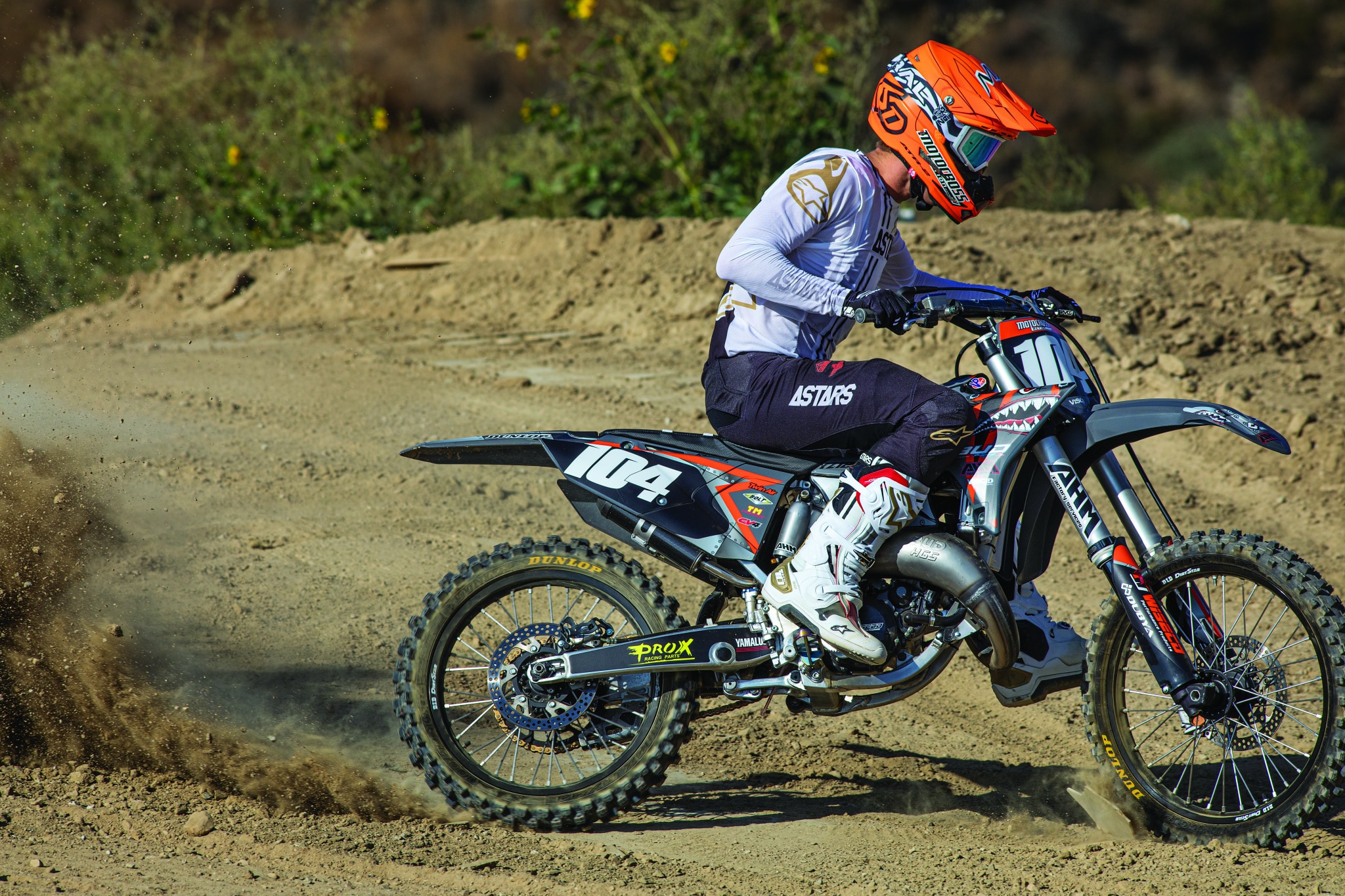 I started scanning Craigslist for used YZ125s within 500 miles of Durango. Over the next six months, I looked daily and saw many bikes, but they were either too new or too expensive. I had set a budget of only $1500. I know, you're thinking that I wasn't going to get much for $1500, but I had a plan. Suddenly, I hit gold. I saw a 2005 YZ125 in Aztec, New Mexico, for $1000. I called the owner, made an appointment, drove down to New Mexico and bought it on the spot.
"WHEN I GOT HOME, I STARTED TO TAKE A REALLY HARD LOOK AT WHAT I HAD BOUGHT. BY NO MEANS WAS THIS A GARAGE QUEEN. IT WAS IN BAD SHAPE, BUT I HAD WANTED A PROJECT BIKE, AND THIS WOULD BE QUITE A PROJECT."

When I got home, I started to take a really hard look at what I had bought. By no means was this a garage queen. It was in bad shape, but I had wanted a project bike, and this would be quite a project. I got out the Simple Green, scrub brushes, a power washer, degreaser and Scotch-Brite, and started cleaning it. Once I was done with the elbow grease, I had what was now a very clean bike that was still in bad shape. I was never worried about the engine, so I hadn't even kicked it over when I was in Aztec. But now that I was home, I gave it three kicks and it fired right up. It gave me hope and put a smile on my face that it sounded good. I decided to leave as much of it as possible as is and take it to the track to see what else might be wrong. But before I could do that, I knew that I had to go through those mechanical parts that rarely stand the test of time. I pulled the wheels off and changed the tires and wheel bearings.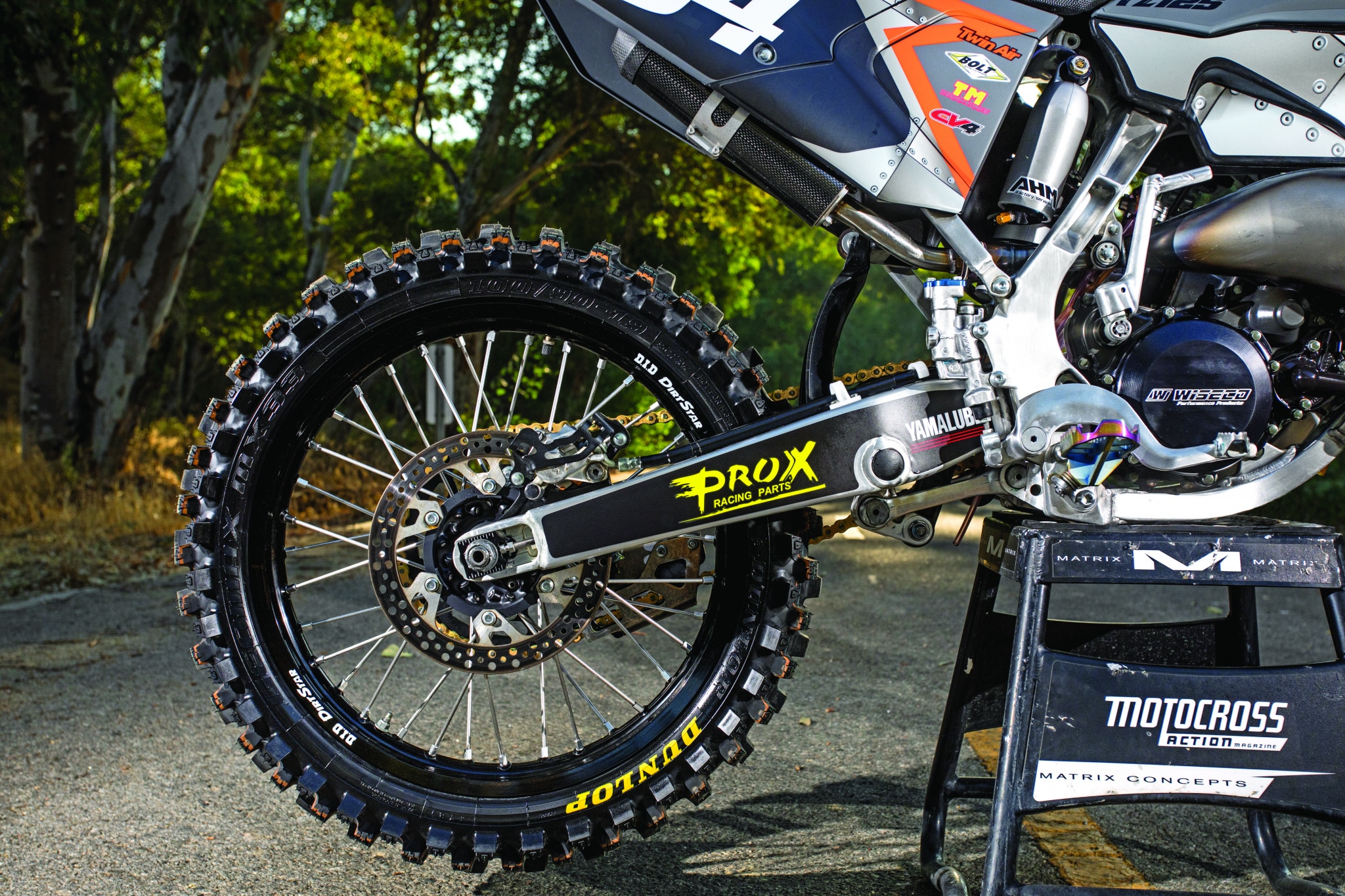 While the wheels were off, I checked the steering-stem bearings, swingarm bearings and all linkage bearings. No surprise, I replaced all of them. Of course, the chain and sprocket were shot. The basic chassis was now sound and tight, and I decided to spruce it up a little bit before I brought it out in public. I got a Polisport restyle plastic kit to make it look like a newer-model 2020 YZ125 and, best of all, I was still under $1500. Once I got to the track, it ran pretty well for a 15-year-old bike that had been abused for 15 years. I didn't want to tear the engine down until I got a fairly good understanding of what it was really like, so I rode it a couple more times over the next month. Finally, I was ready to start refreshing the engine.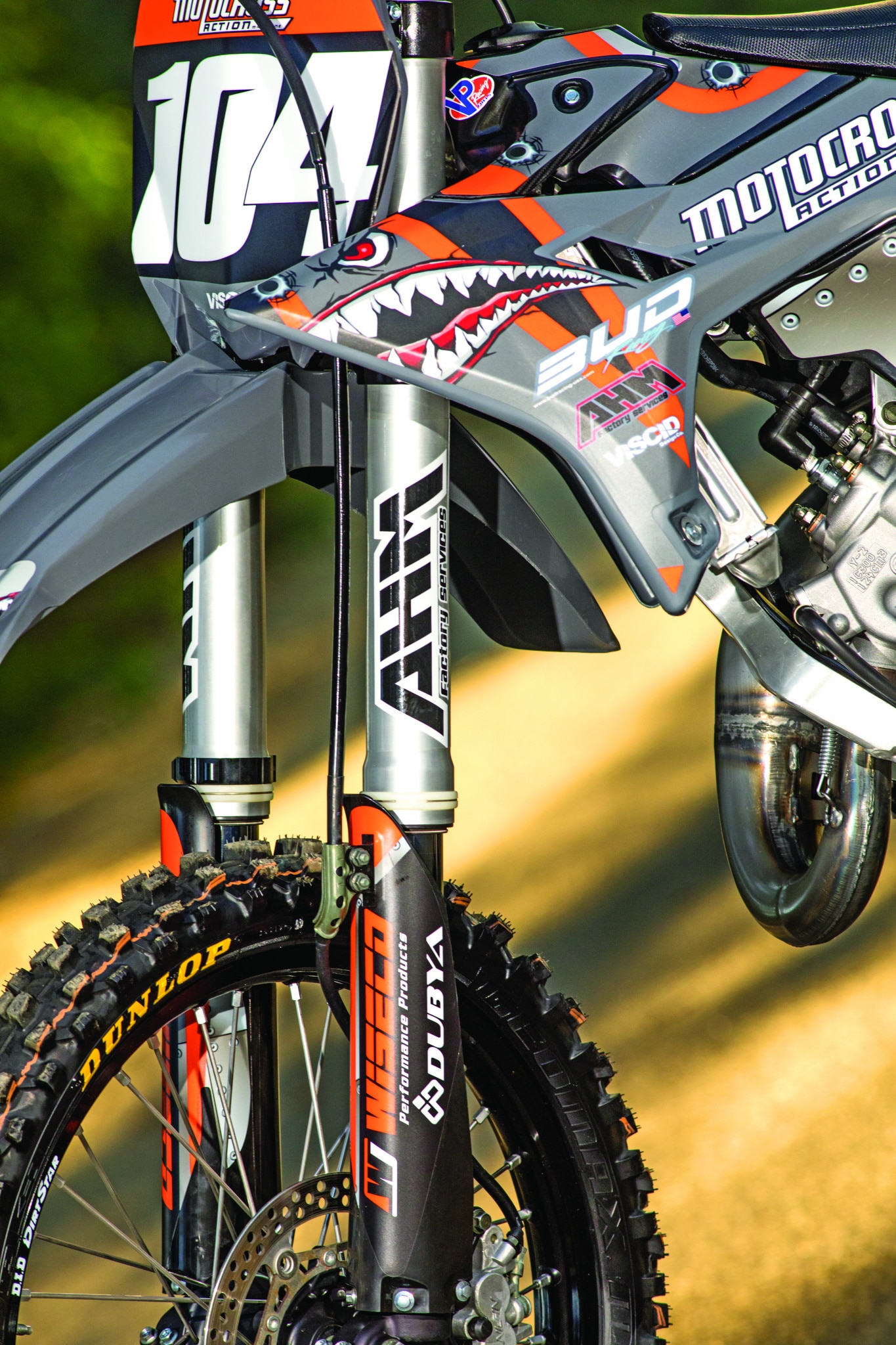 I called MXA's Dennis Stapleton to inquire about getting Wiseco parts for my YZ125. Dennis has a close connection with Wiseco, and he asked what my plans were for the bike. I said that I wanted to race it at the 2020 Wiseco-sponsored World Two-Stroke Championship, which was still a couple of months away (and would eventually be delayed six months because the coronavirus pandemic forced all the early-season 2020 races in SoCal to be moved to later in the season). 
"WHO IN THEIR RIGHT MIGHT MIND WOULD SAY NO TO AN OPPORTUNITY TO HAVE MXA TAKE OVER HIS CRAIGSLIST
YZ125 WONDER BIKE AND COMPLETE IT FOR HIM?"

Dennis told me that he was looking for a 125 to use as an MXA project bike. Like a bolt out of the blue, he asked if I'd be willing to let him use my bike. Who in their right mind would say no to an opportunity to have MXA take over his Craigslist YZ125 wonder bike and complete it for him by getting all the products lined up, ordering new parts, rebuilding the engine, having the suspension re-valved and handing it back to him when he came to town for the World Two-Stroke race? I did not play hard to get. I only had two requests for Dennis. First, I didn't want a big-bore engine. I wanted a stock-size 125. Second, I wanted my YZ125 to be gray and black to match the MXA Air Force stickers that they run on their test bikes to commemorate the 80th anniversary of the U.S. Army Air Corps' 8th Air Force from World War II.

What you see here is what my $1000 YZ125 looked like when MXA's Dennis Stapleton was done building it for me. What would it have cost me if MXA hadn't stepped in to finish my bike? $7300. Oh yeah, it took six months to complete the project after Covid-19 slowed everything to a crawl. It all came together a few days before I raced it to 10th overall in the Pasha 50+ Pro at the 2021 World Two-Stroke Championships.
JOHN PERRY'S YZ125 PARTS SUPPLIER LIST
AHM FACTORY SERVICES: www.ahmfactoryservices.com
(Re-valve fork/shock, DLC coat fork legs/shock shaft, new bladder, seals, bushings, wear parts, Cerakote triple clamps, water pump)
BUD RACING: www.budracing-usa.com
(Factory Pipe, carbon silencer, titanium footpegs, carbon ignition cover, front and rear master cylinder covers)
BOLT HARDWARE: www.boltmotorcyclehardware.com
(Yamaha YZ125 Pro Pack, chain adjuster blocks) 
VP RACING: www.vpracingfuels.com
(C12 high octane race gas)
CV4 PRODUCTS: www.wiseco.com
(High-pressure radiator cap, temp strips)
DUBYA: www.dubyausa.com
(D.I.D. rims, spokes, Cerakote hubs)
DUNLOP: www.dunlopmotorcycletires.com
(MX33 front and rear tires)
MOTOSEAT: www.motoseat.com
(Five-pleat seat cover)
MXREVIVAL: www.mxrevival.com
(R-Tech YZ Grey Revolution plastic kit, black R-Tech gas tank)
ODI: www.odigrips.com
(Podium MX handlebars, Emig Pro V2 lock-on grips)
PROX RACING: www.pro-x.com
(Front/rear sprocket, chain, carburetor rebuild kit, clutch/throttle cables, link bearing kit, steering stem bearing kit)
YAMALUBE: www.shopyamaha.com
(Yamalube R pre-mix, Yamahlube gearbox oil)
TM DESIGNWORKS: www.tmdesignworks.com
(Front chain roller, front chain slider)
TWIN AIR: www.twinair.com
(Pre-oiled 2005 YZ125 air filter)
VISCID DESIGN: www.visciddesign.com
(Custom graphics kit)
WISECO: www.wiseco.com
(Racers Elite piston kit, clutch cover, hour meter)
WORKS CONNECTION: www.worksconnection.com
(WC clutch perch/lever)
Total cost including the bike: $7,534