SWM (SPEEDY WORKS MOTORS) TO MAKE A COMEBACK
Click on images to enlarge.
The SWM Rs300 enduro model uses a Husqvarna Red Head engine — developed by one of BMW's Formula 1 engineers before the company was sold to KTM.
Former Cagiva, Husqvarna and Aprilia engineer Ampelio Macchi is the man behind the return of the old SWM (Speedy Works Motors) brand. The line-up will have six new models, starting with RS300 enduro, RS500 enduro, SM450 Supermoto, Superdual 650 street bike and Gran Milano 440 vintage-looking street bikes in street and scrambler versions. Expect a 125cc two-stroke in the future.
The RS450 enduro is also Husky-powered and available in both enduro and road trim.
SWM will be produced in Lombardia, Italy, but gets it funding from the Chinese Shineray group. Some of the engine will be sourced the Husqvarna, not the KTM-owned Husqvarna, but the previous Husqvarna in Italy. You don't need to look closely to see that the dirt bikes are very similar to the Huskys of three years ago.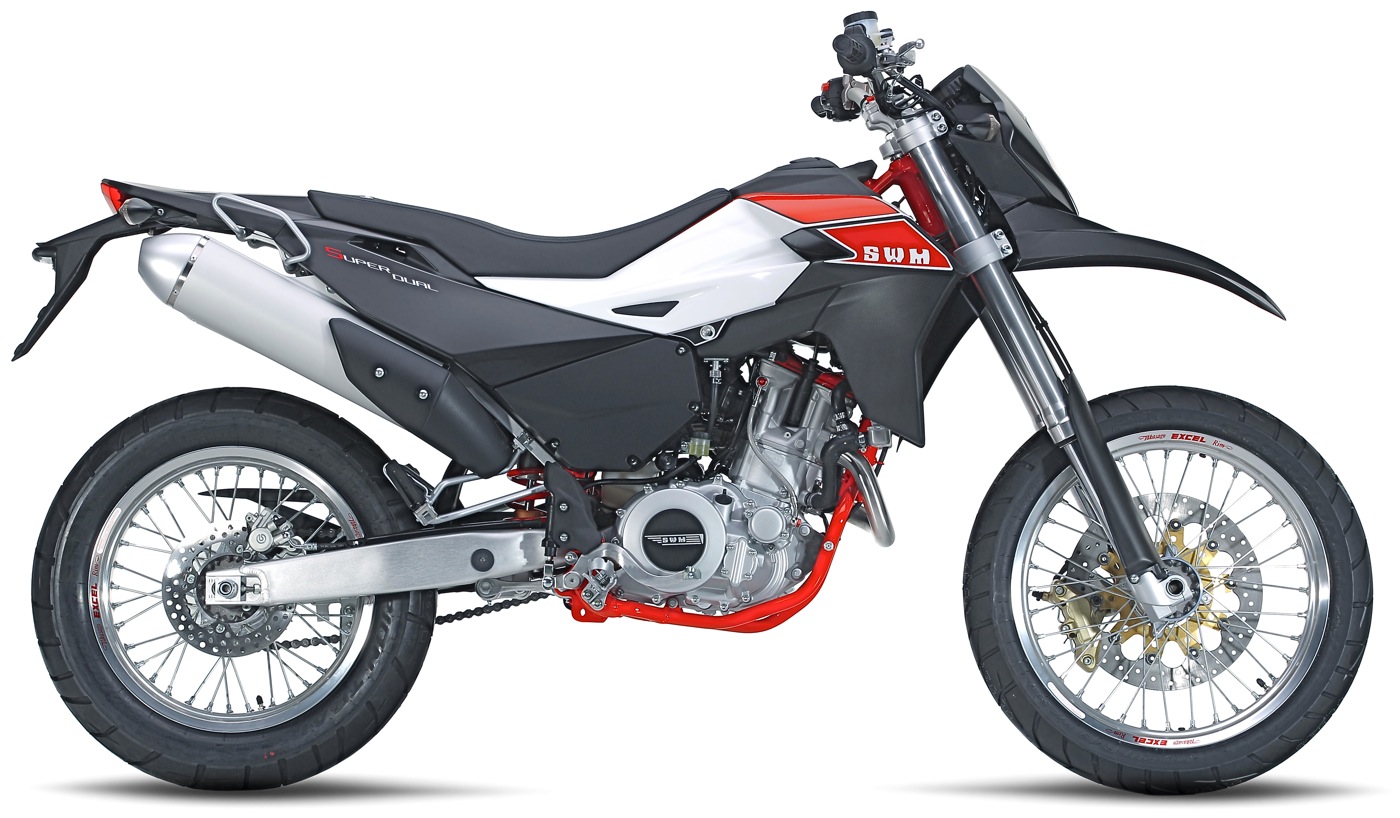 The 650cc Super Dual their teir update street model.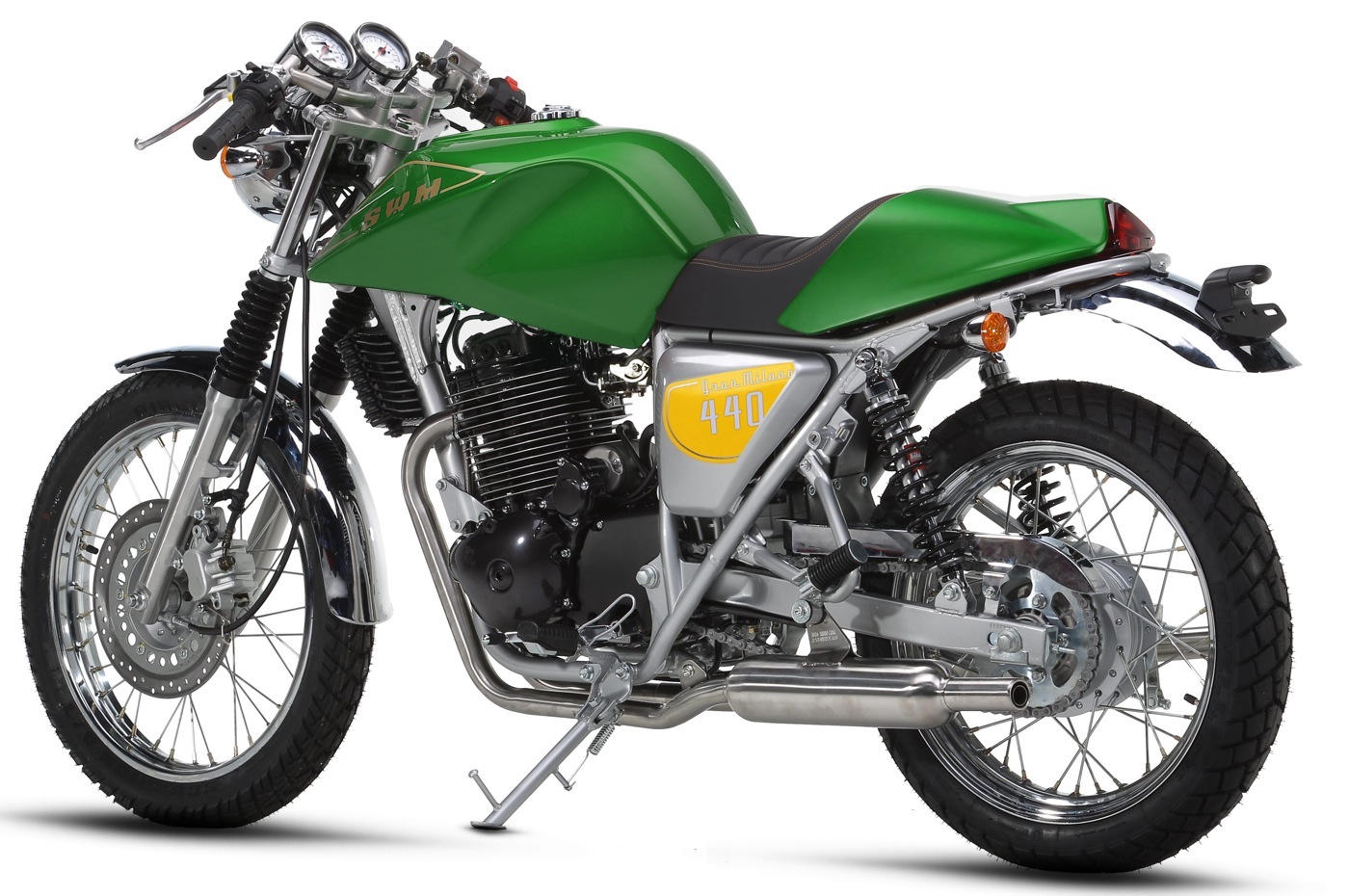 SWM will actually built retro-themed versions of a street bike in several different version. This is the pure street model with a 440cc twin cylinder engine, dual shocks, old-style pipes and a rear drum brake.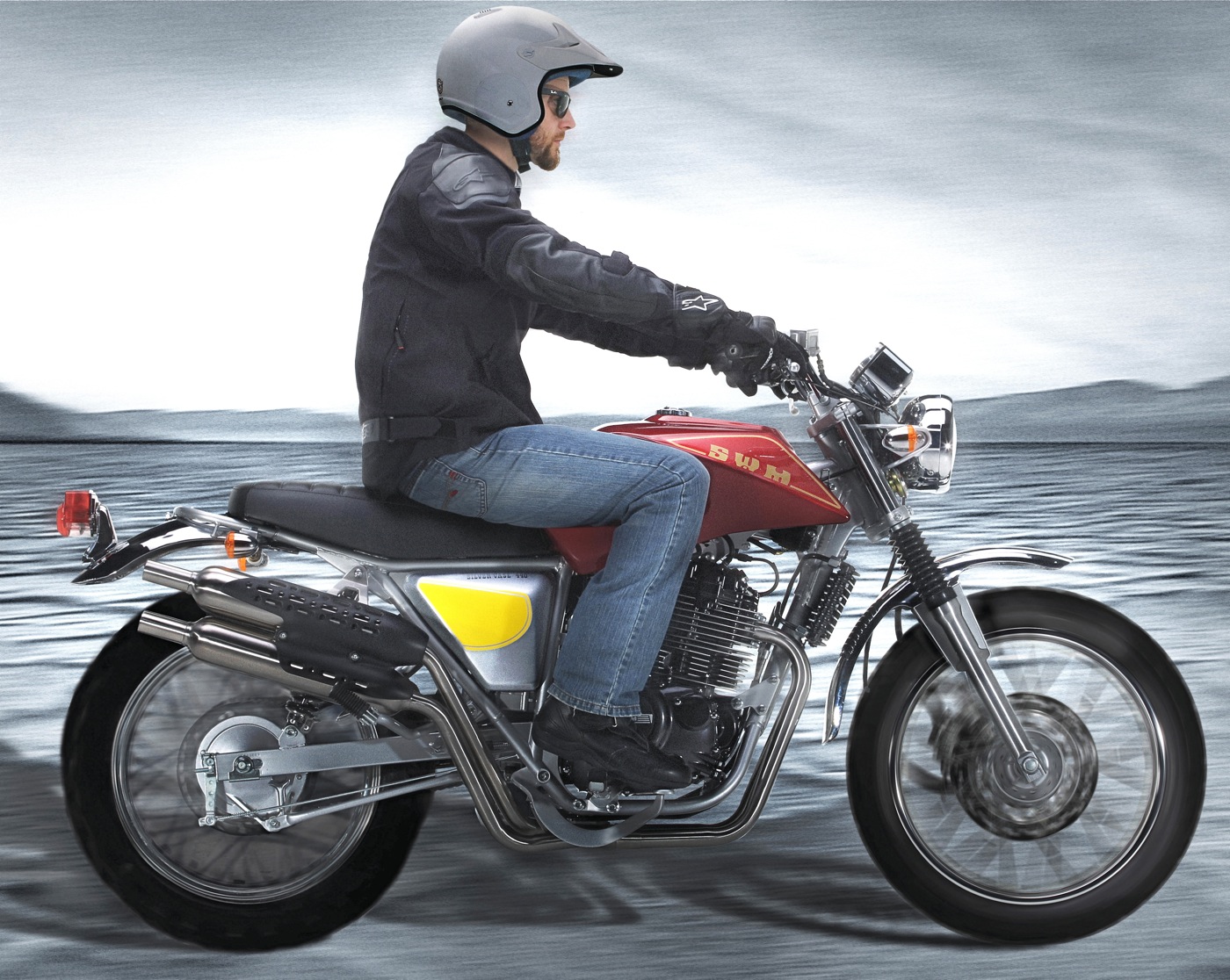 This is the scrambler verison of the Super Dual with knobby tires and twice pipes swept up on the right side.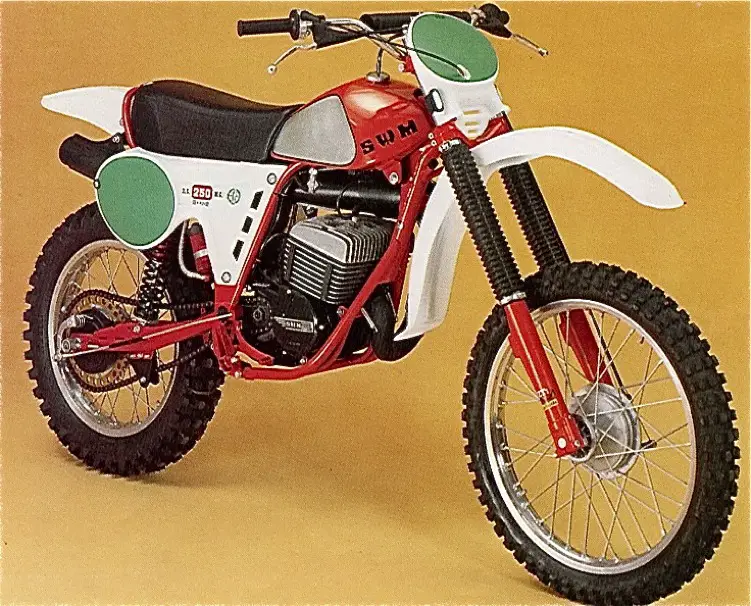 For those who have never seen an SWM before — here is a 1979 250MX.