TWO-STROKE TUESDAY: THE KX125 OF THE FUTURE
Don't let its look fool you. This is an old dog with new tricks. The chassis and engine of this KX125 is more than 10 years old. Carson and his dad, Dwane Brown from BBR Motorsports transformed this beauty into a new aged machine. 
Washington ripper Carson Brown, son of Dwane Brown who is one of the owners of BBR Motorsports was injured early in the year and had too much time on his hands. With that time he decided to build one of the trickest KX125's on the planet.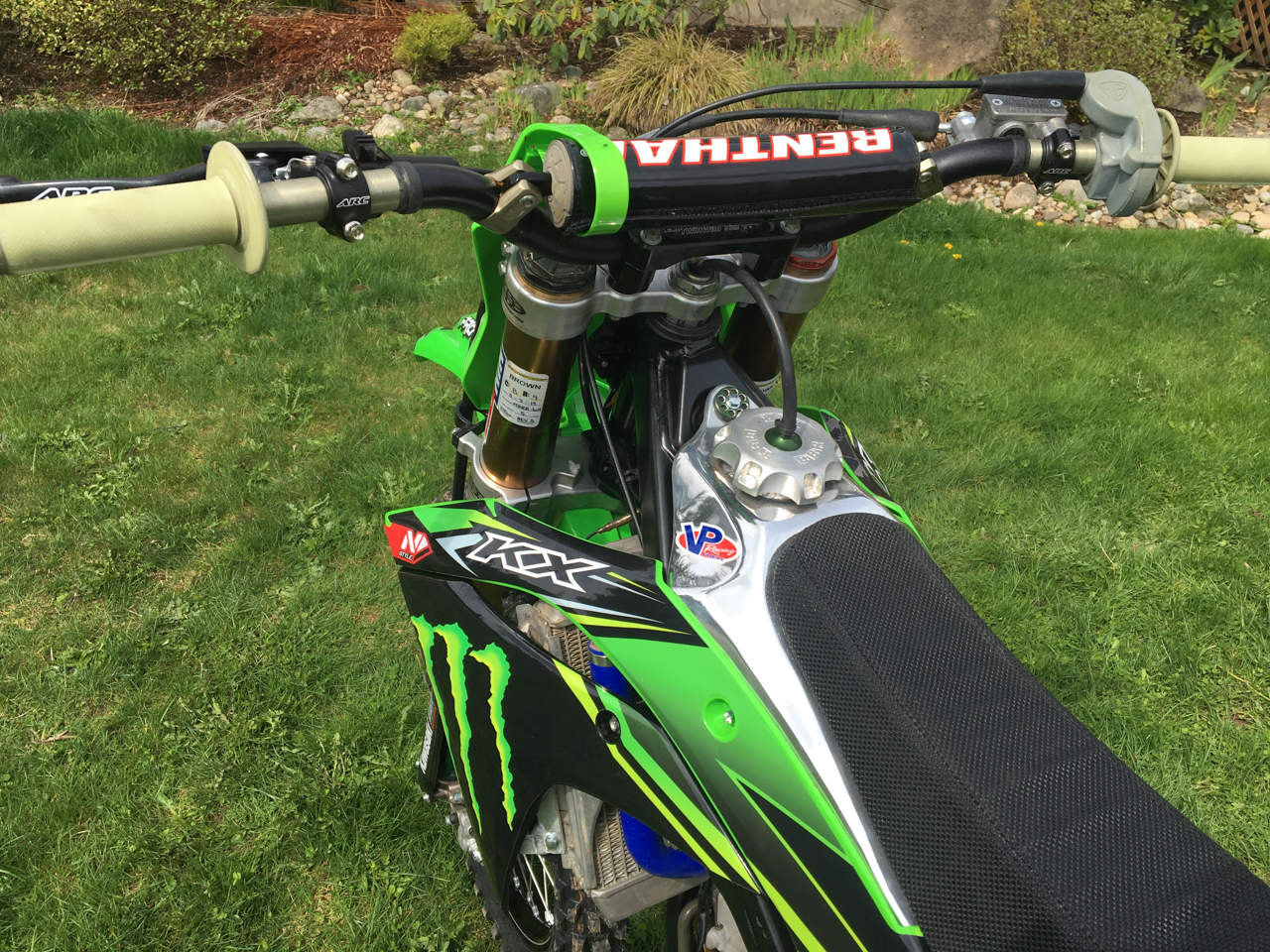 Check out the custom BBR made aluminum tank to retrofit the 2005 frame with the 2017 side shrouds.
The Brown family makes everything difficult. Easy is not in their vocabulary. The goal was to take a 2005 KX125 engine and stuff it into a 2017 KX250F chassis and race it in the 125 Dream Race series. Well, they did just that, but Carson was not happy with its performance. The frame was heavier, more rigid and too long for the small engine. So they put the 2005 engine back in the 2005 chassis. Sounds easy, right? It was, too easy. They took the 2005 chassis and wanted to make it look like a 2017 KX125.
To add to the handling, Pro Circuit Showa A-kit suspension was added to the bike. 
To make this bike look like it could roll off the showroom floor as a 2017 model, Carson and Dwane had to custom make the tank, subframe, airbox along with a bunch of other custom fittings to make it all come together. They also through on Pro Circuit A-kit suspension.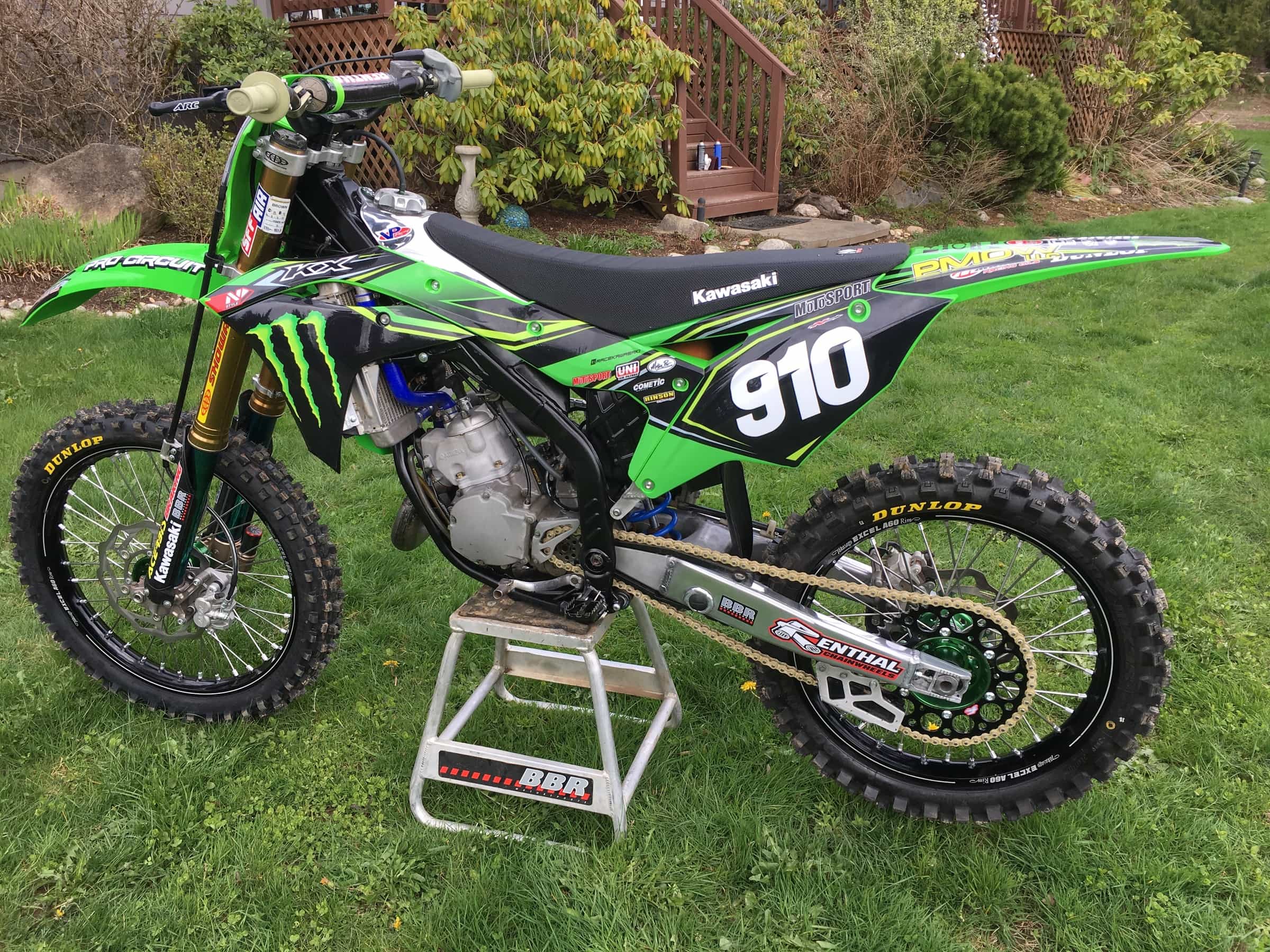 This is the second bike that a manufacture needs to takes notes on that BBR Motorsports have built. (the first one was the Yamaha YZ150F click HERE to read)