2021 HONDA CRF450 FIRST RIDE VIDEO: IT'S FINALLY HERE
2021 HONDA CRF450 FIRST RIDE VIDEO: IT'S FINALLY HERE
The 2021 Honda CRF450 is by and far the most highly anticipated bike of the 2021 season. The MXA Wrecking Crew has been critical of the Honda CRF450 over the last few years and we're excited to see that they've spent oodles of R&D money and time to address these issues. The 2021 model comes with an all-new frame, new swing arm, new subframe, updated engine, new hydraulic clutch, new Showa suspension, new body work and more. MXA's Assistant Editor, Josh Mosiman spent all day with Honda shaking down the new bike and comparing it back-to-back with the 2020 Honda CRF450 to compile this First Ride video. As always, the opinion spoken in this video is only what we thought about this bike after day one and really we're looking forward to putting the 2021 Honda CRF450 up against our new KTM, Husqvarna, Kawasaki, Yamaha and Suzuki 450s for Motocross Action Magazine's 2021 450 Shootout. Click the links below for more in-depth details on the 2021 CRF450 and for our First Ride videos on the other 2021 models that we've tested so far.
2021 HONDA CRF450: PHOTOS

The CRF450 also has a new expansion chamber on the header that also looks a lot like the KTM. 
Here's the new hydraulic clutch slaver cylinder.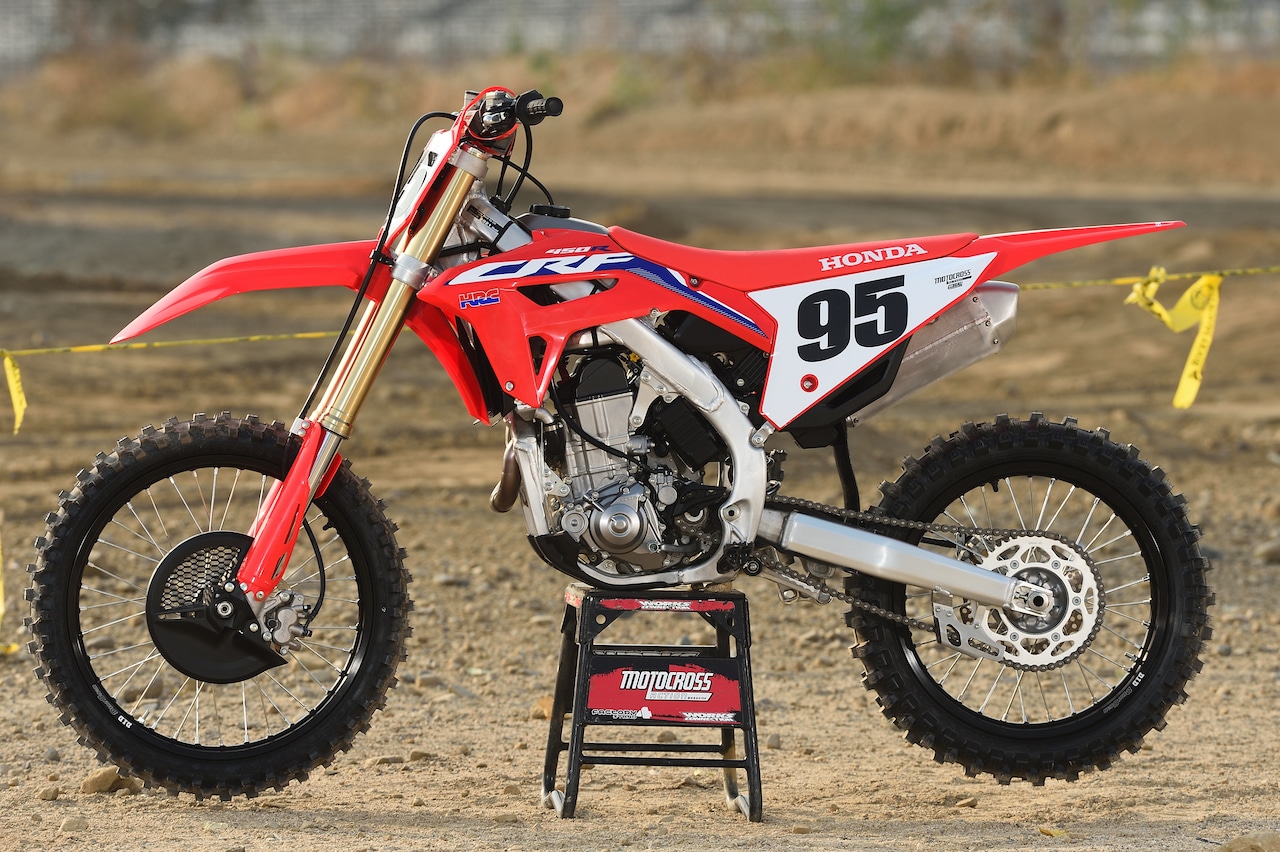 The 2021 Honda CRF450 bodywork is intended to cut weight and simplify maintenance. Now, the air filter is accessed from the left side number plate like KTM.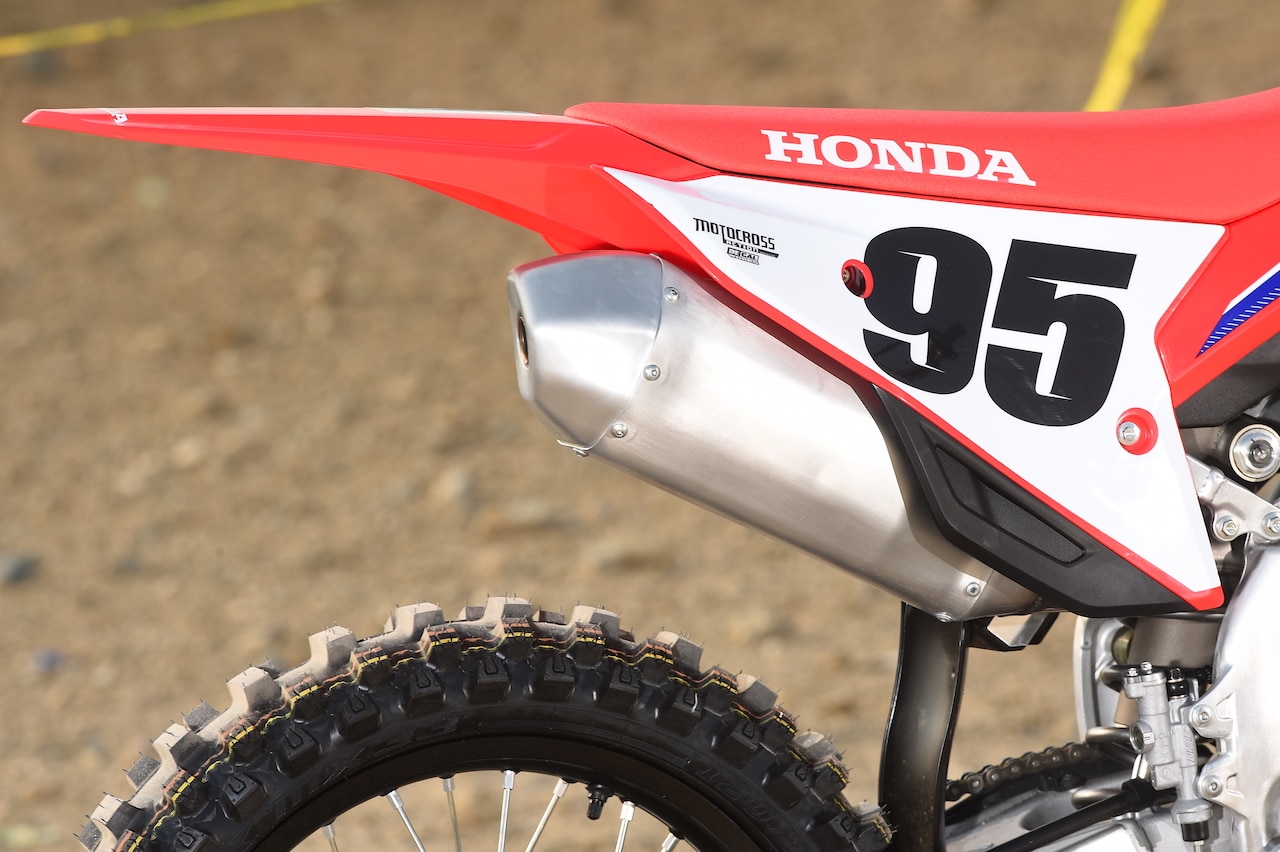 The single sided exhaust shaves 2-1/2 pounds off on the scales.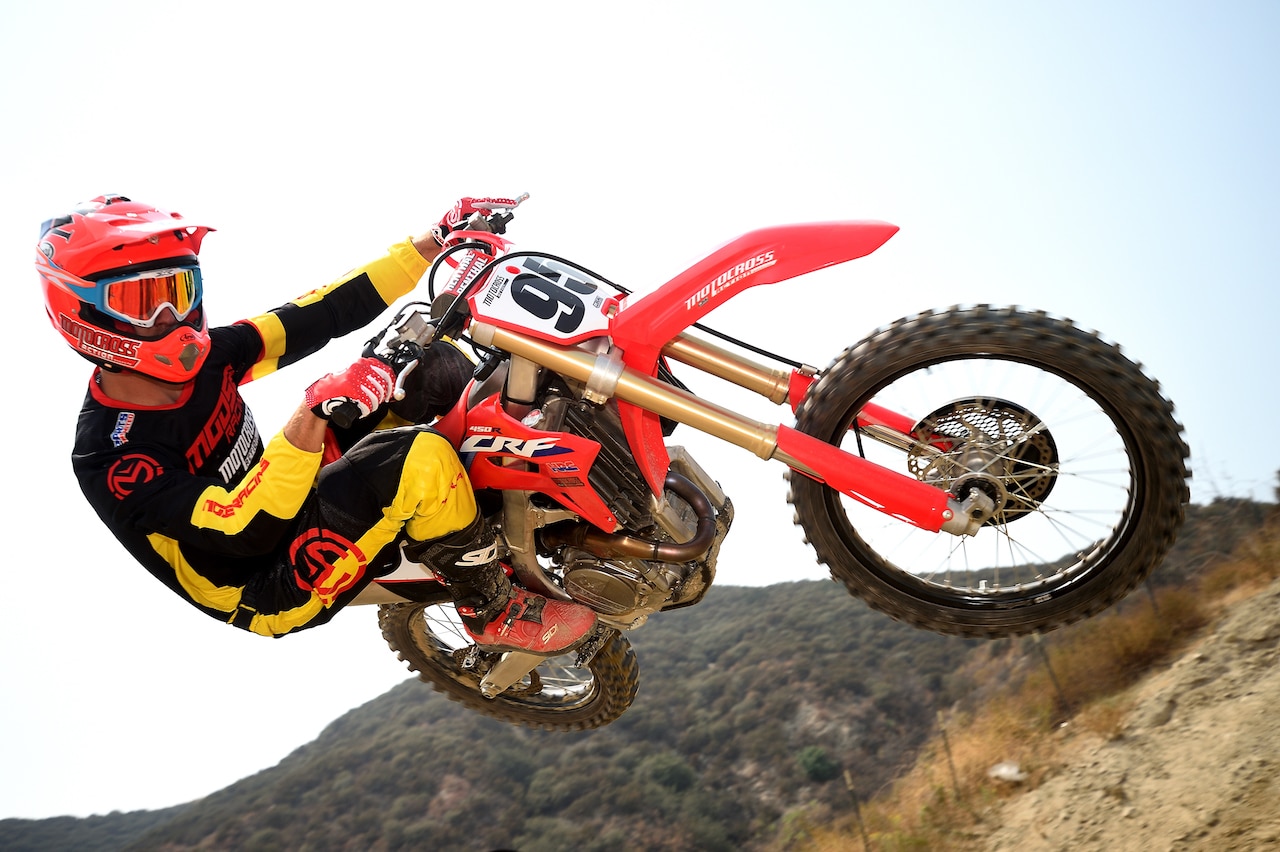 Honda's in general are easier to whip than most other brands. This characteristic is still there on the 2021.