CLASSIC MOTOCROSS IRON: 1968 MAICO MC125 MOTOCROSS: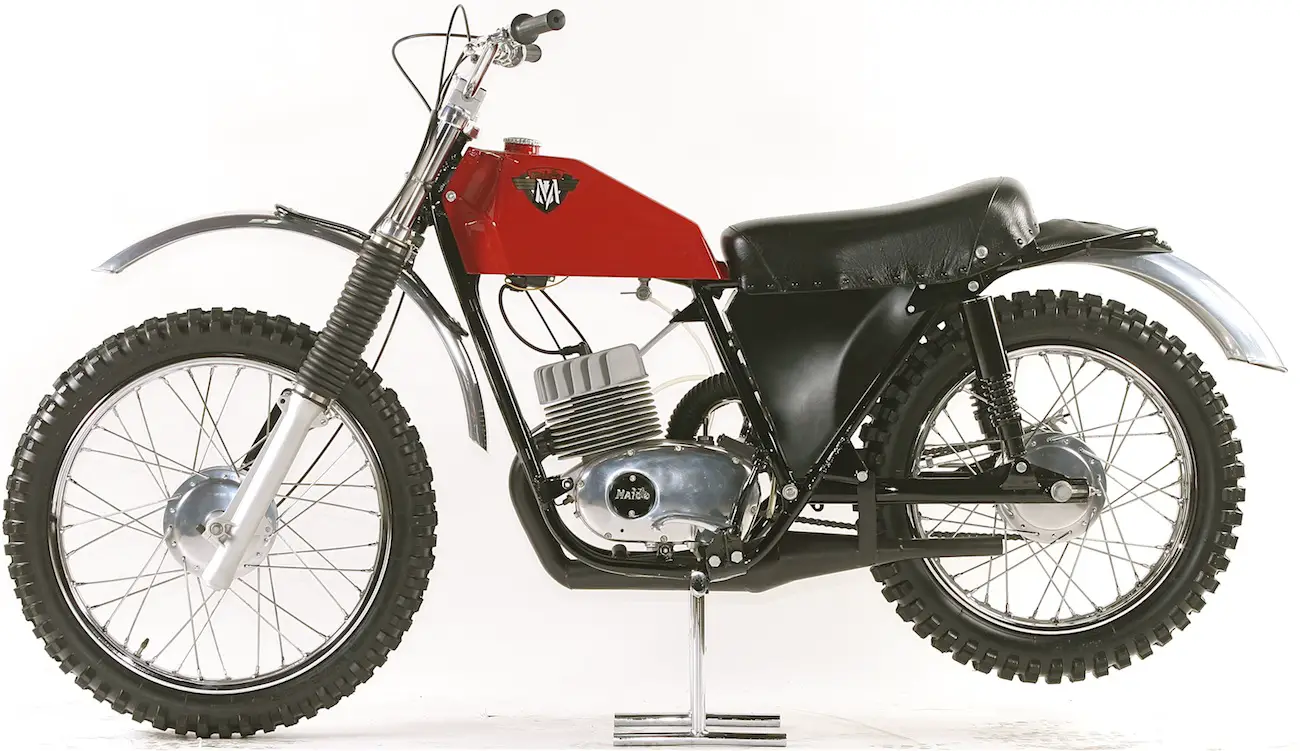 By Tom White
Maico's claim to fame was Open class motocross bikes. Although they did okay in the 250 GP's, it was the Open class where they shone — all of which makes the 1968 Maico MC125 more interesting. Very few of the rotary-valve MC125 Motocross bikes were produced, although Maico did use the same basic engine in its popular MD125 road racer. How could one of the lightest, best handling and most powerful 125's on the market not be a sales success? Bad timing and high pricing! Released in early 1967, before 125's became a major force in motocross, and priced at nearly $1000, the little Maico was almost double the price of its competitors.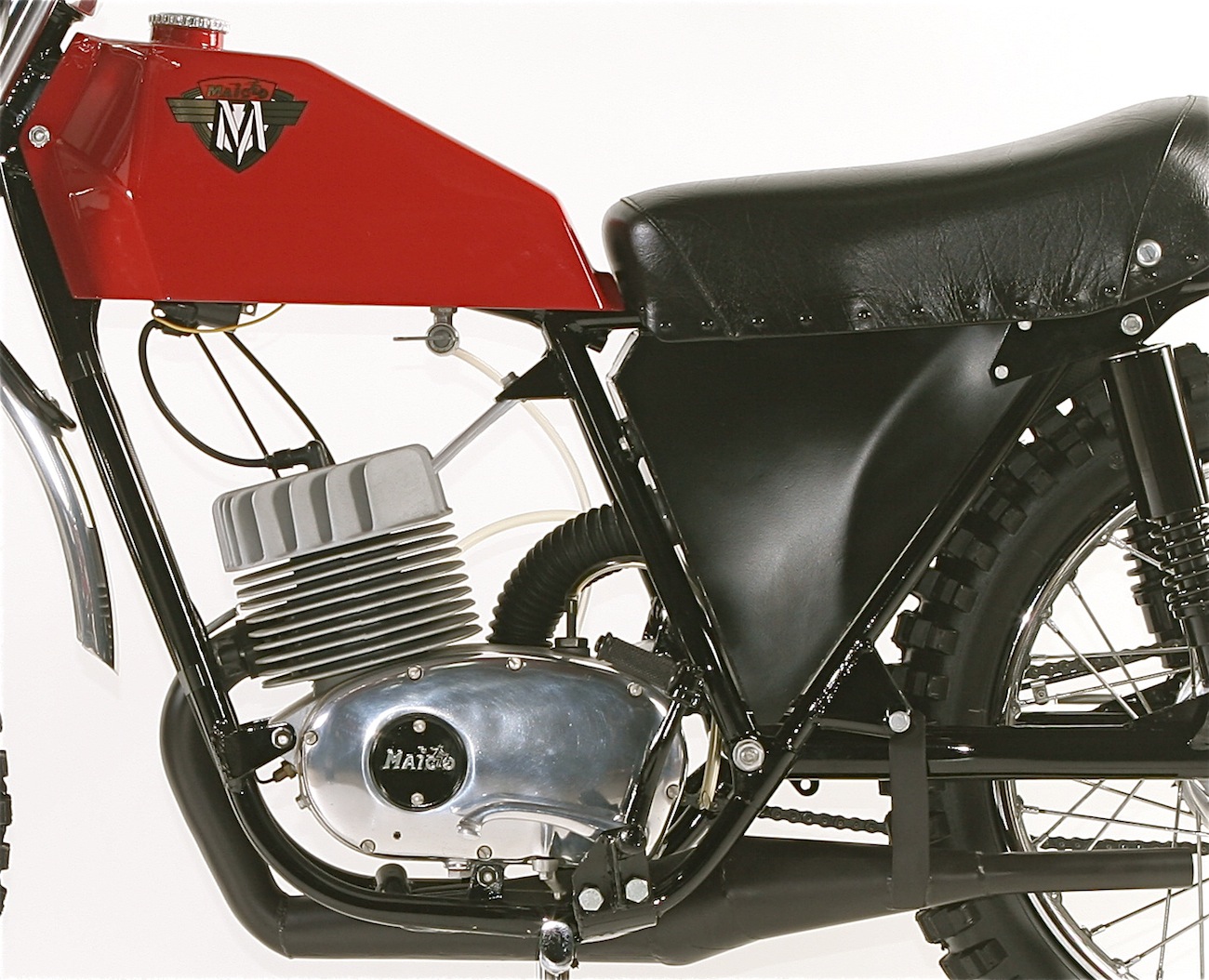 The five-speed Maico transmission was a similar design to the infamous Sachs tranny, and when abused could easily develop ten neutrals. But if properly adjusted, the Maico transmission was as sweet as any available in 1968. The 54mm by 54mm bore-and-stroke engine produced a claimed 21 horsepower (most likely in road race spec).
Unfortunately, in the late 1960's and early '70s there were no 125 championships to showcase the littlest Maico. But, in the October 1968 issue of Cycle Magazine, it was claimed that, "If there was a 125cc class in the World Championship motocross series, Maico could win with their new superbike." Was it too much, too soon? By the time the AMA 125 National Championship series started in 1974, Maico had lost interest in the 125 class over time, but did continue to make 125 motoctoss bikes until the final year in 1979. As for the 1968 modle, less than ten 1968 MC125's were imported to the U.S.
1968 MAICO MC125 MOTOCROSS FACTS


WHAT THEY COST
This bike was restored by Eldon Blasco and is from the late Tom White's private collection and is housed in the Early Years of Motocross Museum. The estimated value of a Maico MC125 is approximately $8000.
MODELS
There was an MC125 version for motocross, MD125 for road race and GS125 for enduro.
WHAT TO LOOK FOR
As with most vintage machines, find as complete and original a model as possible. It isn't recommended as an AHRMA race bike, as parts are very difficult to find.
PARTS SUPPLY
Some parts are available from Maico Only in Ontario, California, and Northwest Maico in Richmond, Utah.
For more info on classic bikes go to www.earlyyearsofmx.com