FIRST LOOK! 2021 YAMAHA TWO- & FOUR-STROKE MOTOCROSS MODELS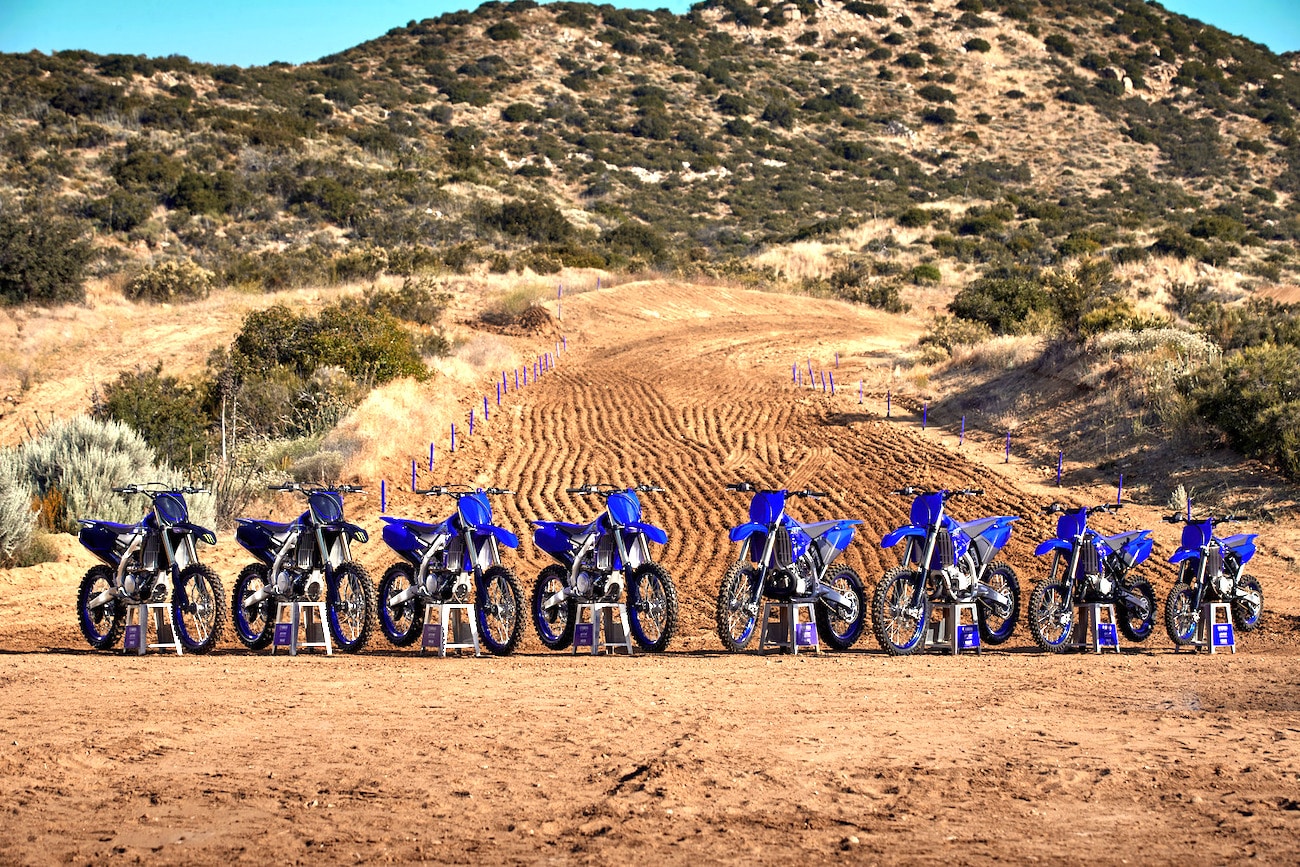 FIRST LOOK! 2021 YAMAHA TWO- & FOUR-STROKE MOTOCROSS MODELS
Yamaha's big change for 2021 is an updated YZ250F. It features a thoroughly refined engine, revised frame, new suspension settings and new brakes, For 2021 the YZ250F gets significant engine, frame, suspension and brake updates to deliver more power and nimble yet confidence-inspiring handling.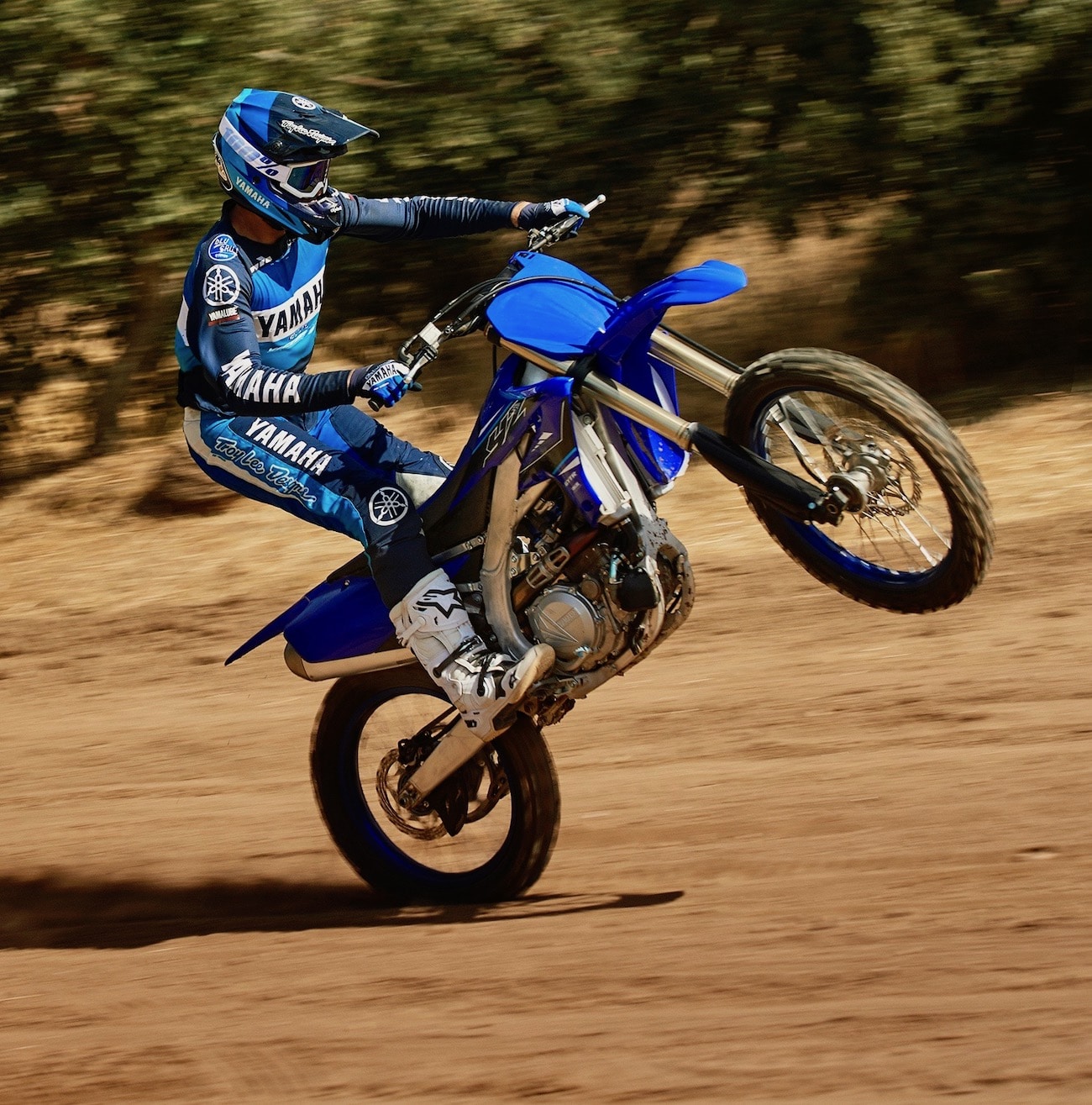 Yamaha's entire 2021 motocross lineup continues to raise the bar of competitive performance. Also new for 2021, the YZ250F and YZ450F will be offered in special Monster Energy Yamaha Racing Editions. Additionally, there is a full two-stroke lineup consisting of the YZ65, YZ85, YZ125 and YZ250.
2021 YZ250F UPDATES
• The new 250cc, liquid-cooled, four-stroke, electric start engine features an all-new cylinder head with an improved intake port shape and new camshaft profile.
• There is a new airbox and intake track, silencer, and an updated ECU. These modifications, along an updated transmission and shift cam, revised clutch design and improved water pump impeller produce more competent machine.
• The lightweight aluminum, bilateral beam frame has redesigned engine mounts with better flex characteristics.
• The Kayaba SSS forks have enhanced speed-sensitive damping, while the Kayaba shock gets revised damping.
• The 2021 YZ250 is offer in standard blue and with Monster Energy Yamaha Racing Editions graphics.
• Top triple clamp, handlebar mounts, and front axle were redesigned to complement the new frame.
• Improved braking performance is achieved with lighter weight front and rear brake calipers, larger brake pads, and redesigned 270mm front and 240mm rear rotors.
• Standard equipment includes electric start, lithium battery, fuel injection, downdraft intake tract and rear-exit exhaust layout.

• Racers can adjust ECU straight from their phone using the onboard WiFi Yamaha Power Tuner App.
• The suggested retail price is $8299 (blue) and $8499 (Monster Energy Yamaha Racing Edition).
2021 YZ450F UPDATES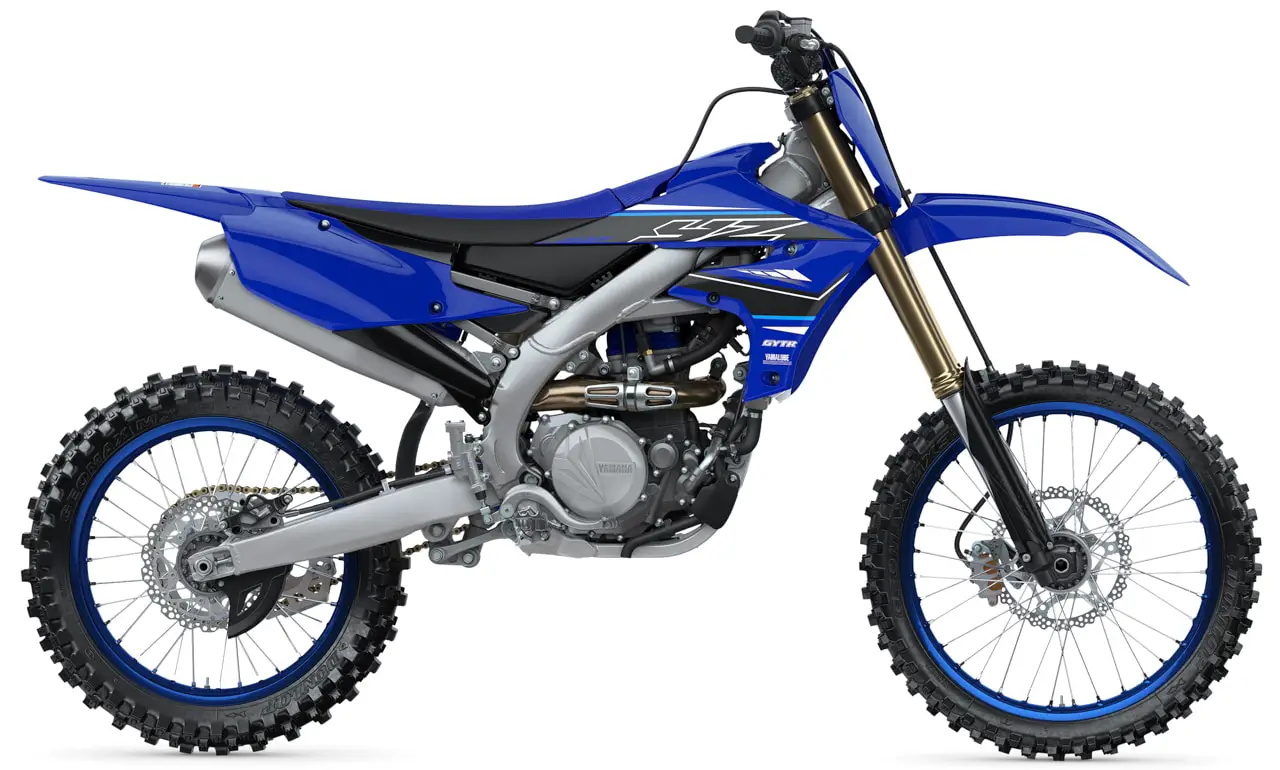 The YZ450F's engines gets combustion chamber geometry with steeper valve angles, more aggressive cam profiles, and  ahigh compression piston with low friction rings, longer connecting rod, larger exhaust head pipe connector, a high flow air filter, better breather system and more—all while fitting under a smaller and lighter magnesium valve cover. The revised launch control system optimizes engine output for quicker, smoother race starts every time by boosting controllability out of the gate.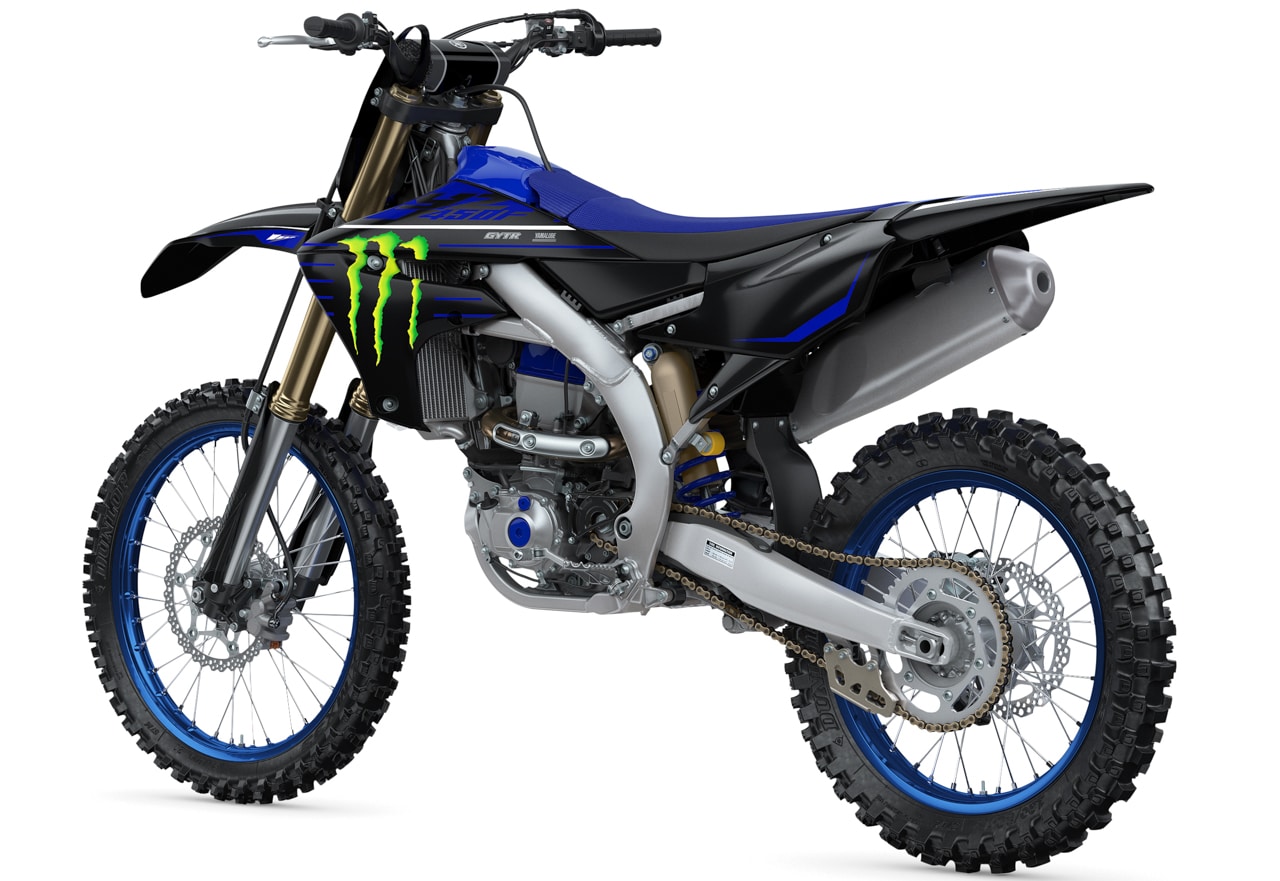 The 2021 YZ450F gets an updated engine, cylinder head, frame and Launch Control System. The suggested retail price is $9399 (blue) and $9599 (Monster Energy Yamaha Racing Edition).
2021 YZ125 UPDATES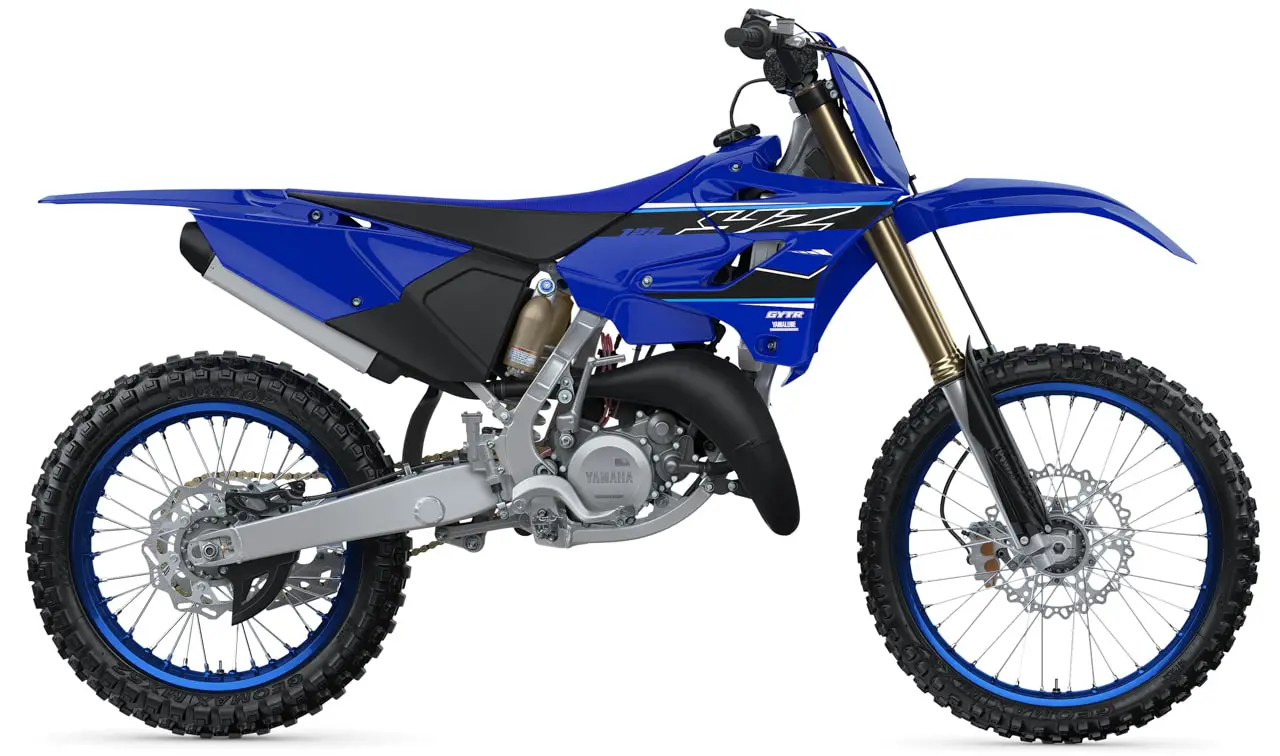 No major updates. The six-speed, close-ratio transmission optimizes gear ratios for maximum performance, while the patented YPVS power valve combines crisp, hard-hitting bottom-end acceleration with strong midrange and eye-opening top-end. Yamaha's YZ250 two-stroke enhances Yamaha's full-size lineup of motocross bikes. With its modern styling, lightweight aluminum frame and industry-leading Kayaba Speed Sensitive System (SSS) front forks and Kayaba fully-adjustable rear shock the YZ250 is competitive off the showroom floor. The 2021 YZ125's suggested retail price is $6599.
2021 YZ250 UPDATES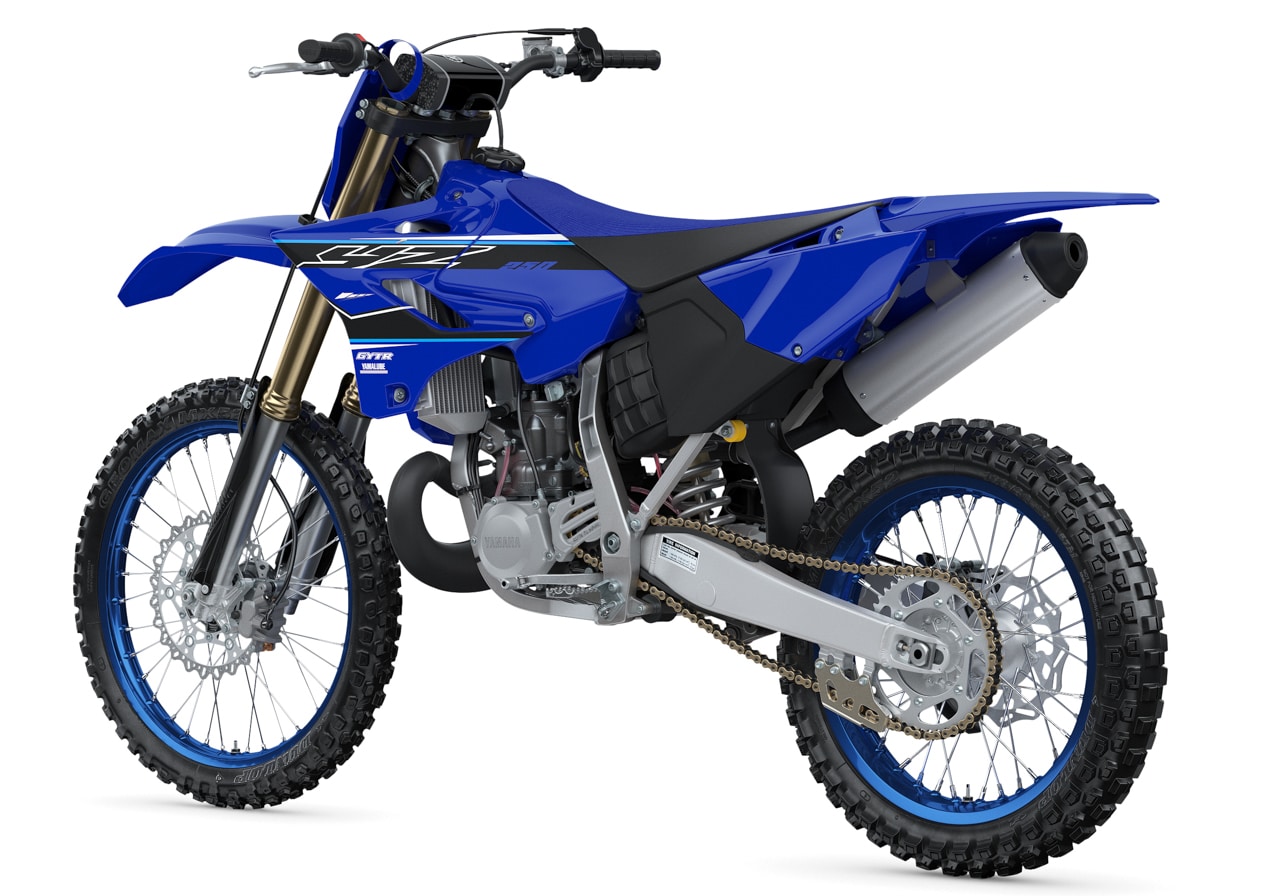 No major updates. The 38mm Keihin PWK carburetor with power jet and throttle position sensor (TPS) provides precise fuel/air mixing and extra-crisp throttle response throughout the powerband. The smooth-shifting, five-speed, close-ratio transmission has a heavy-duty, multi-plate clutch. The YZ250 comes complete with aluminum handlebars, two-position adjustable handlebar clamp, wide foot pegs, gripper seat and adjustable clutch lever with works-style cable adjuster. The YZ250 is ready to race out of the crate. The 2021 YZ250 will be available in next-generation Team Yamaha Blue for a suggested retail price is $7499.
2021 YZ65 UPDATES
No major updates. The YZ65 is powered by a reliable two-stroke engine that features Yamaha Power Valve System (YPVS) that insures a broad spread of power across the entire rev range. With a carefully tuned Keihin PWK28 carburetor to meter fuel flow, the proven reed-valve induction improves acceleration and throttle response across the entire powerband. Six-speed, close-ratio transmission optimizes gear ratios for maximum performance, giving riders the right gear for every race condition.Up front, a 36mm KYB coil spring fork offers excellent compliance with settings based on Yamaha's extensive testing experience. Out back, a link-less shock design is light and compact and works through a swingarm with YZ125-style chain adjusters. Both front and rear suspension systems are tunable for both rebound and compression damping. The suggested retail price is $4599.
2021 YZ85 UPDATES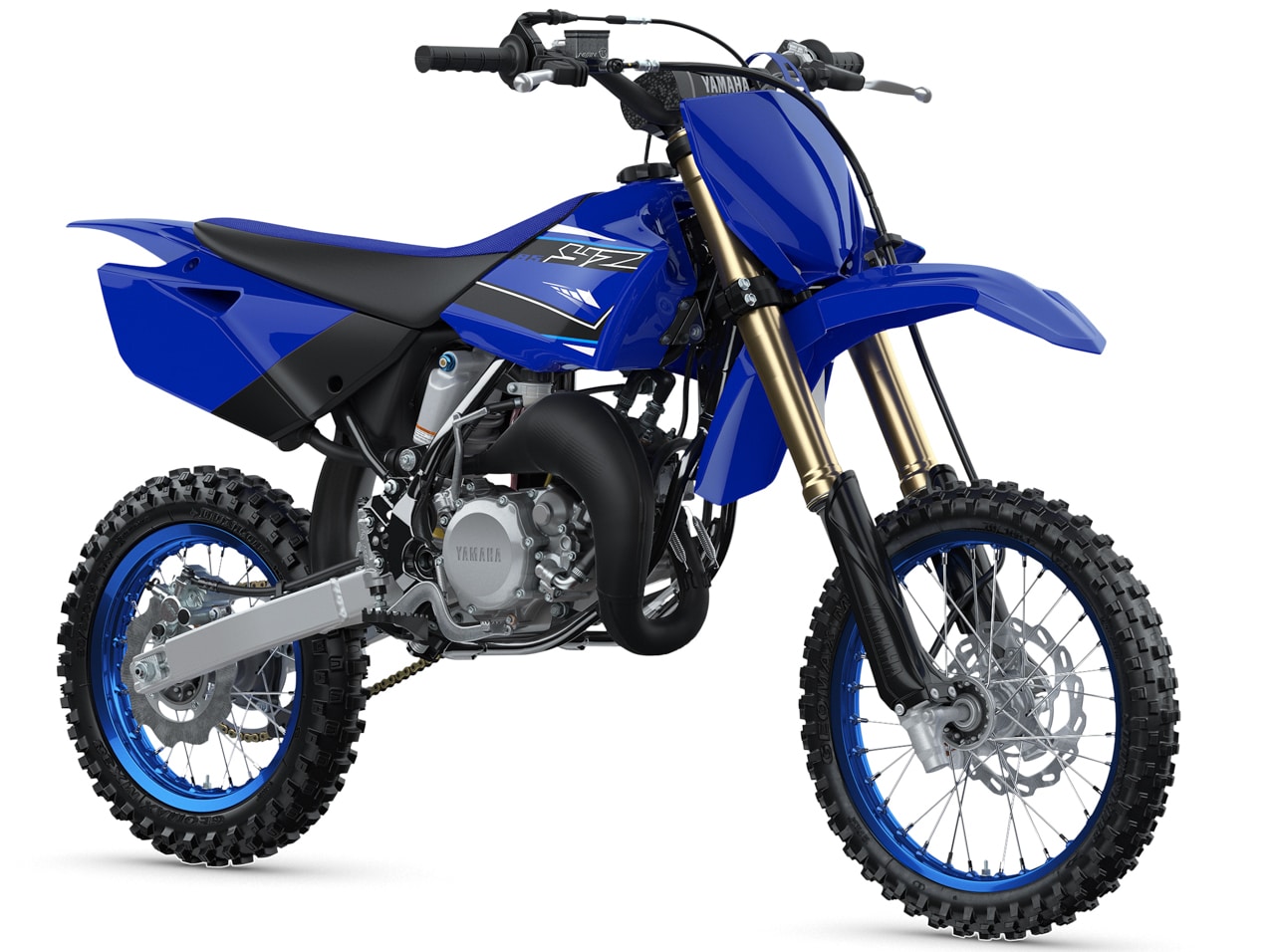 No major updates. The 2021 YZ85's engine comes with the YPVS power valve to raise and lower the exhaust port height to provide good power at both low and high rpm. Lightweight 17-inch front and 14-inch rear rims are durable and reduce unsprung weight for optimal suspension performance while the big 220mm and 190mm disc brakes offer precise control and feature Dunlop MX3S tires for exceptional traction.The forks are 36mm Kayaba coil spring units mated to a Kayaba rear shock for superior handling and performance. There are four-way, adjustable handlebar mounts as well and, as well as lever-reach adjusters on both the YZ65 and YZ85.The suggested retail price is $4699.