MOTOCROSS ACTION MID-WEEK REPORT

#WHIPITWEDNESDAY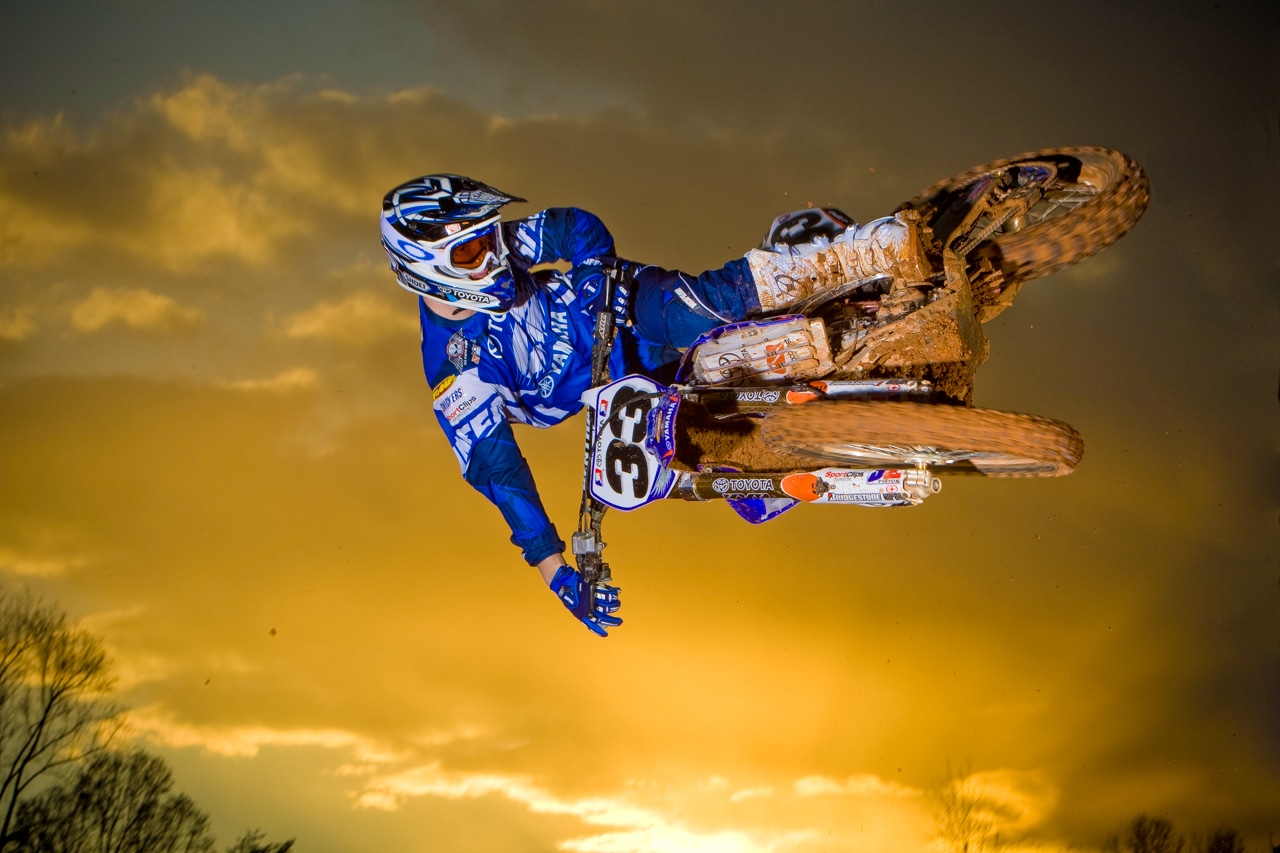 Rider: Josh Grant
Lens: 70-200mm
Focal length: 100mm
Exposure: 1/250sec
F-stop: f/13
ISO: 100
TWO-STROKE SPOTLIGHT: RANDY SHUMARD'S 2012 SERVICE HONDA CR500AF
"MXA, my "Two Stroke Spotlight"  is a 2012 Service Honda CR 500AF. I bought the bike from the original owner, who was actually a free-style rider named Scott Murray. When I bought the bike, Scott had already had the engine built by MRE (Millar Racing Engines). The work includes: porting, head work, matched cases, a custom made reed cage, an FMF pipe and silencer, and a decompression switch was added to the head. And "Crankworks" balanced the crank. The 500 runs very good and it's fast, but I'd like to get some more mid-range from it, so I'm thinking about having Pro Circuit or Terry Varner rebuild it to get that extra mid-range power. I race motocross in the 50+ expert class.
"I added the Tusk wheels, with Dunlop MX3S tires, Renthal handlebars, Renthal chain and sprockets, (14-51), a Magura hydraulic clutch, a 270mm oversized front brake rotor, and had Throttle Jockey make me some semi-custom graphics for it. Basically, the graphics are the Throttle Jockey, 2012 Team Honda graphics. But, because Team Honda used four strokes, the graphics had "CRF" on them. Throttle Jockey left off the "F" (so it just says "CR", and added "500" on the side panels.
"Lastly, I had Factory Connection completely rebuild the forks and shock for me. They put in new fork and shock springs, revalved the forks and shock, and replaced all worn out parts. The suspension works great! Hope you like it!" –Randy Shumard
EDITORS NOTE: Please keep those submissions coming. If you would like your bike to be featured in the "Two-Stroke or Four-Stroke Spotlight," please email me at [email protected]. All I ask is that you give a breakdown of your bike and a detailed description of the build. Please also send a few photos of your steed. By submitting your bike, you agree to release all ownership rights to the images and copy to MXA. Please don't email me spam or try selling me Taylor Swift concert tickets or email me spam. I already celebrate T-Swizzle's entire collective, and there will be "bad blood" if you send me junk mail. See what I did there? Happy submitting your smoker.
TM DESIGNWORKS 2019 KAWASAKI FACTORY EDITION SX SLIDE-N-GUIDE KIT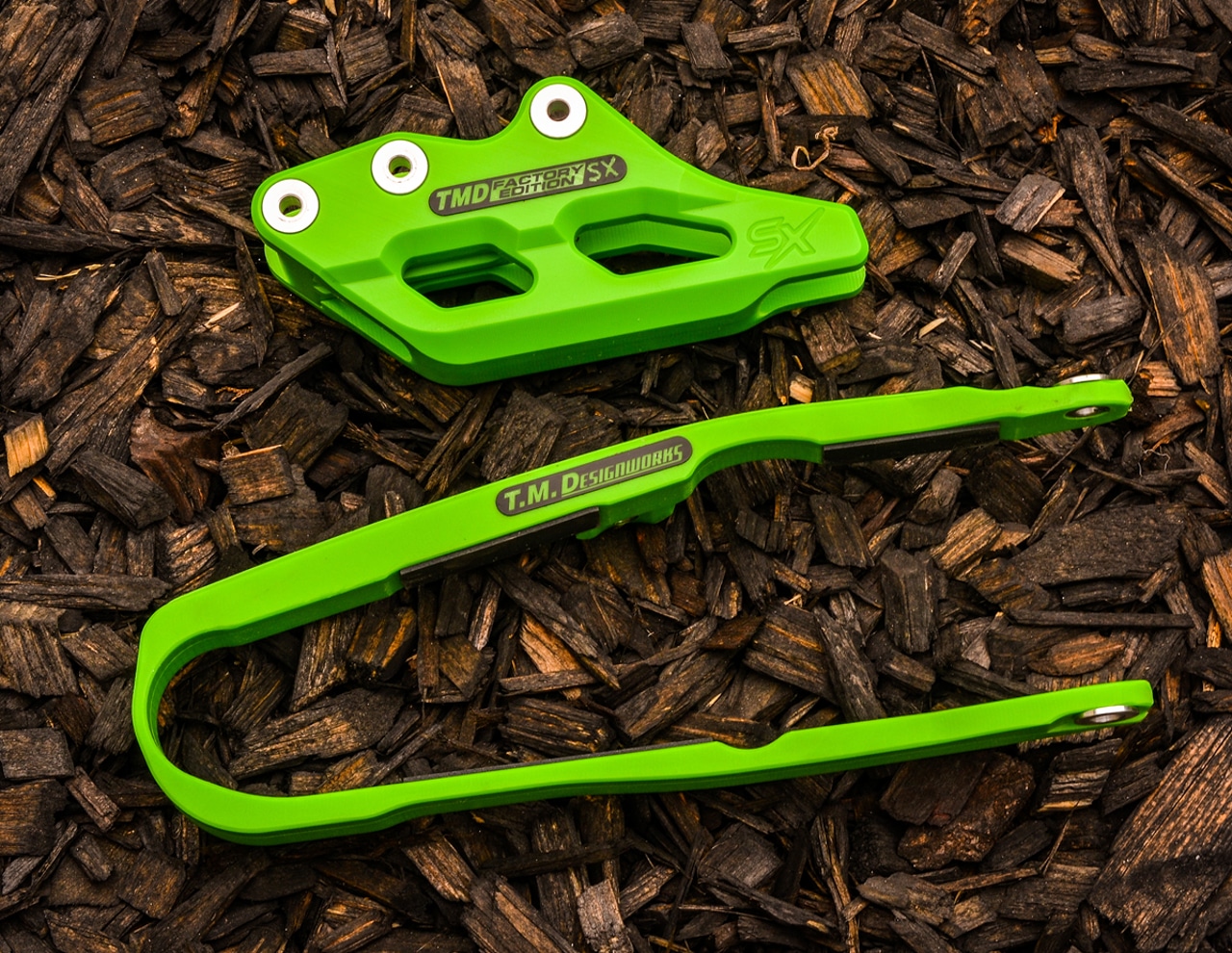 Press Release: TM Designworks is redefining the future of Slide-N-Guide technology. The Factory Edition SX Slide-N-Guide Kit provides riders with a cost-effective upgrade from OEM equipment enhancing both the appearance, and more importantly, the functionality of your bike. The sleek and lightweight Chain Guide retains TMD's patented return memory impact system plastic and pairs up with a front Chain Slider tested and proven in every condition from the deserts of Baja to the stadiums of Supercross. The front slider features a special composite material to fix the KXF's high wear problem while offering precise guidance and unobstructed flow. The Factory Edition SX kit is available in Black and Green for a "works" or custom look and the kit retails for $139.95. To order, see your local dealer, visit us online at www.tmdesignworks.com, or call us at (541) 772-4161.

KTM RACE TEAM PHOTOS
The 2019 KTM Factory team. Cooper Webb and Marvin Musquin.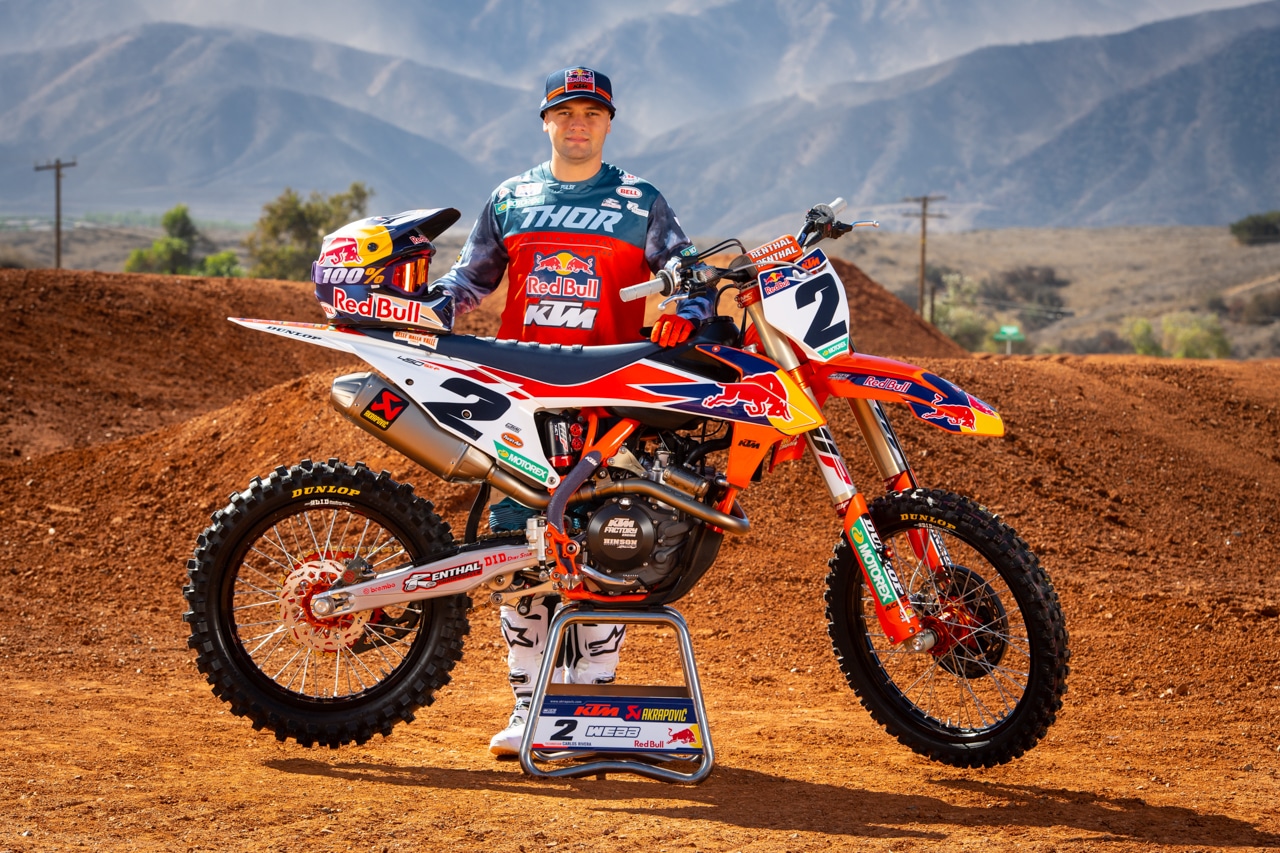 Cooper with his Factory KTM 450SXF.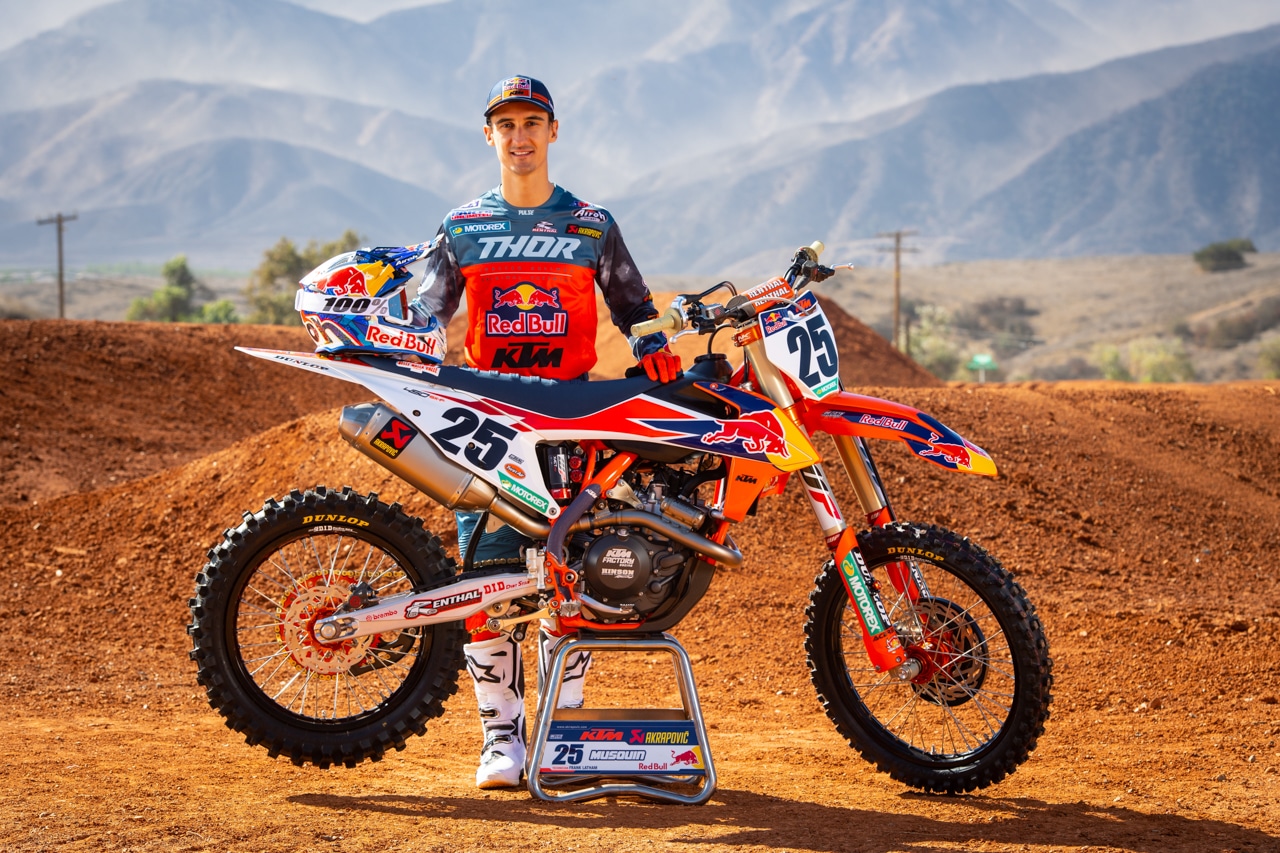 Marvin with his Factory KTM 450SXF.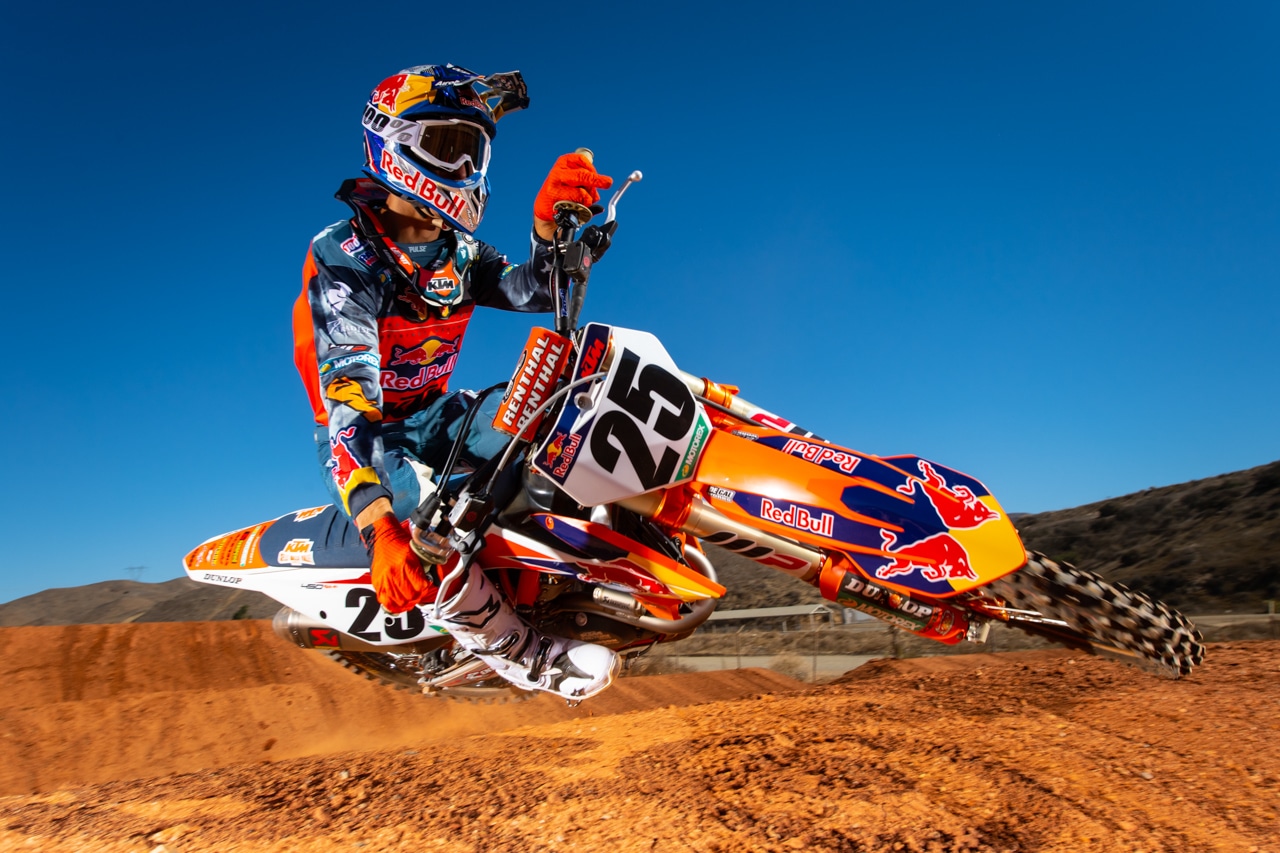 Marvin can sure scrub. 
Webb flat tracking out of a left hand corner. 
A back shot of Cooper's Factory KTM 450SXF. 
RACER SAY NO TO DRUGS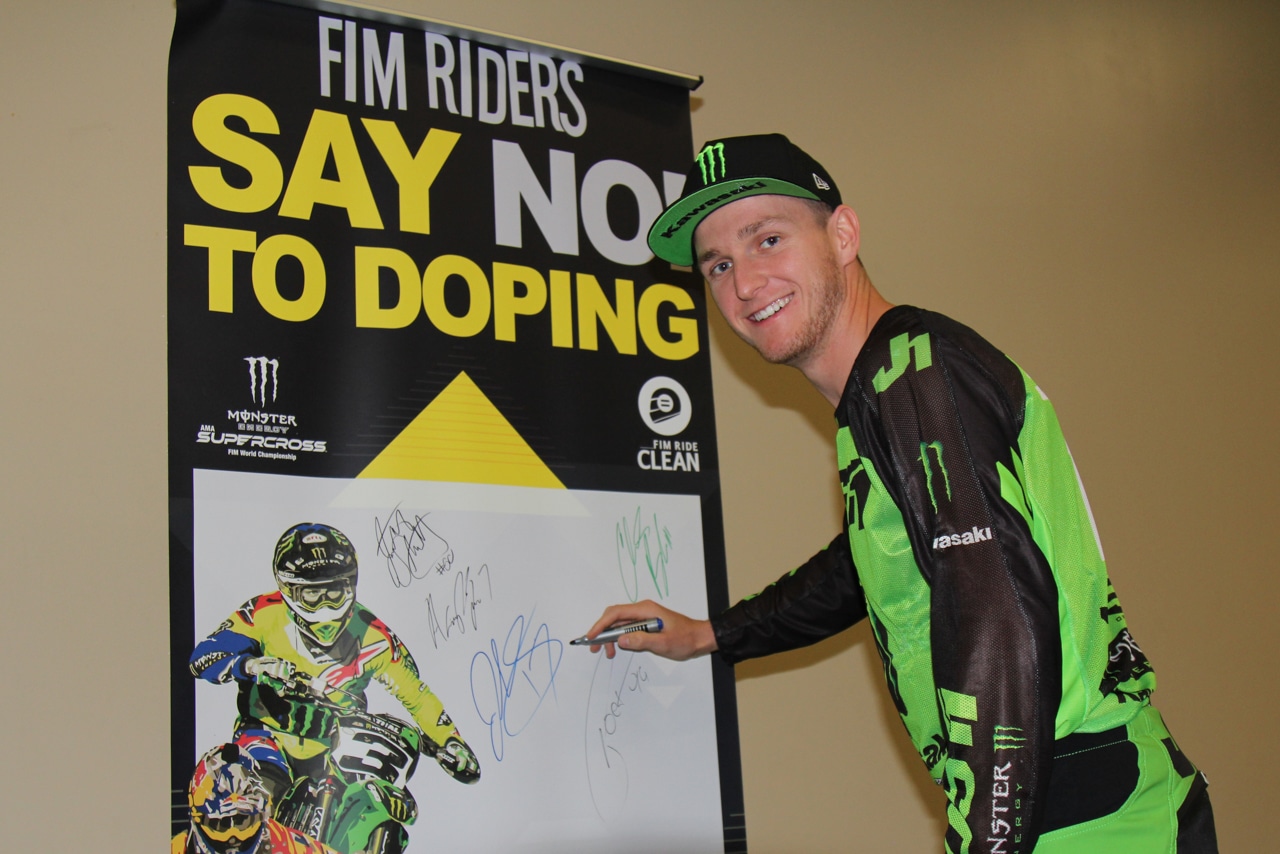 Joey Savatgy signs his life away to saying no to drugs. 
Press Release: Members of the FIM Medical Commission have concluded three days of presentations and meetings with AMA Supercross riders to discuss anti-doping efforts in the sport. Through cooperation with Feld Entertainment, Supercross racers had the opportunity to learn about the FIM Anti-Doping Code before the start of the 2019 AMA Supercross, an FIM World Championship begins on January 5. Riders were educated on the dangers of doping, received instruction on resources available to them as athletes, and also had the opportunity to sit down with FIM Medical Commission Director Dr. David McManus and FIM Medical and Anti-Doping Coordinator Evelyne Magnin, who were available to answer any questions from riders and team members.
"This has been a wonderful opportunity to meet with the riders from Supercross, to inform them about our anti-doping program and increase their awareness and knowledge of anti-doping issues and in particular, to inform them about our Say NO! To Doping campaign," said FIM Medical Director Dr. David McManus. "It has also been a great opportunity to receive their feedback and hear their concerns and the issues that they have in regard to anti-doping issues. Normally we would meet riders at races, but riders are focusing on the competition and preparing for the race. So this has been a good opportunity from Feld to meet riders on a one-to-one basis in small groups, to meet their teams and talk directly to them outside a race setting."
Mitchell Oldenburg with Dr. McManus going over the facts. 
Factory teams and riders from both 450 and 250 divisions were present for the meetings throughout the week, including Factory Yamaha team members and riders Justin Barcia and Aaron Plessinger. Red Bull Honda Factory riders Ken Roczen and Cole Seely were happy to join the FIM Say NO! To Doping campaign and sign the poster. The Geico Honda/Factory Connection team members Christian Craig, RJ Hampshire and Chase Sexton were also in attendance along with Troy Lee Designs KTM team riders Sean Cantrell, Mitchell Falk and Jordon Smith. Star Racing Yamaha's roster, including Dylan Ferrandis, Mitchell Oldenburg, Colt Nichols and Justin Cooper were in attendance, as were Pro Circuit Kawasaki riders Joey Savatgy, Marvin Davalos and star rookie rider Garrett Marchbanks.
"I think it's awesome that they kind of get us away from the track where we're not so distracted in the racing stuff and before the season starts," said HEP Motorsports Suzuki's Kyle Chisholm. "It was nice to be face to face and have time to address questions and go over some of that stuff, just get more information."
AMA Supercross Manager Mike Pelletier also felt it was beneficial to address riders in a neutral non-race setting. "It was a good opportunity to educate them all in one group in one setting. To do it now without the pressure of the race around I think is really important."
"It's pretty cool to see the FIM stepping up and trying to educate us more. I think all us riders can be educated more on it and know what we're putting in our body," said Geico Honda's Christian Craig. "That's the biggest thing. You see riders every now and then get caught and some crazy things, not even knowing what's going in their bodies. I'm learning and that's all we can do right now is try to learn, and it's awesome what FIM's doing with WADA. I'm all for the drug testing. I think it evens the playing fields. I don't think there needs to be drugs in our sport anyway. We're not like a cycling sport where it's all body. It's a lot more than that. Either way it's going to level our playing field, so I'm all for it."
Christian Craig with his son Jagger. 
"I think it was really good," said Yamalube Star Yamaha's Dylan Ferrandis. "I think it's really important to do more—more prevention, more testing. Because for me, I've been professional now more than six years and I had doping tests maybe three times in my life, which is maybe not enough. We should have more doping tests, I think, personally. It was really good this morning to get more information and the people were really interested about the implications for the rider and the sport, so it was good. I was very interested."
The Supercross meetings were also an ideal opportunity for FIM representatives to answer questions and address concerns from riders and teams, some of which stem from a number of positive tests in recent years.
"From an FIM perspective, we're aware of a number of high-profile doping cases in recent times, and this understandably increases anxiety and concern," said Dr. McManus. "We have had the opportunity to hear those concerns and communicate with riders and with their teams. We are also aware that there is a perception that anti-doping program is about finding positive tests and about applying sanctions to riders. And in fact, it is not. This program is about integrity in the sport, honesty in the sport, fairness for all and importantly to protect the riders from the adverse effects—some of which are very serious—of substances that are used to enhance performance. We accept that not all are used deliberately. Some are used accidentally, and so the important thing here is to increase the awareness of riders about what our program is about, what the risks of doping are and the steps they can take to avoid taking prohibited substances. It's also about how we can reach out to our younger riders who look up to these athletes and see them supporting the campaign and striving for a clean, fair sport."
Riders and teams not only received information on the dangers of doping, but also received instruction on utilizing online resources designed to help identify prohibited substances that could be in everyday products such as nutritional supplements and over-the-counter medications. During one-on-one and small group meetings, Dr. McManus and Evelyne Magnin walked riders through the software programs using examples of medications and supplements, showing riders how to navigate the Global Drug Reference Online website (GlobalDRO.com).
"We're all in this together," Dr. McManus concluded. "We're all on the same side and we can help each other to stamp out doping in our sport. As we find in other disciplines, this week in Supercross we have been very positively received and riders are happy to be tested. They want to demonstrate that they're competing fairly and cleanly. This week was another example of that positive interaction."
HUSQVARNA RACE TEAM PHOTOS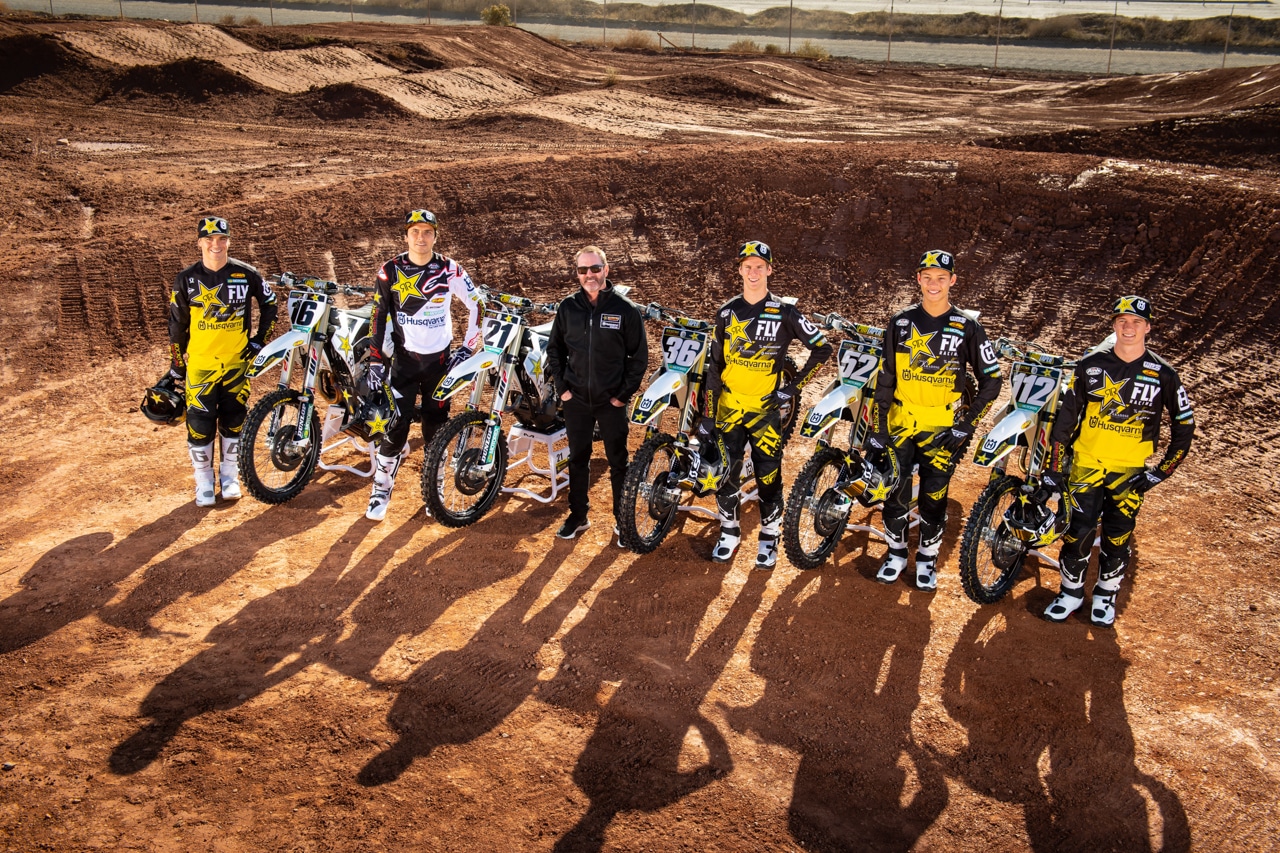 The 2019 Husqvarna team riders with team manager Bobby Hewitt.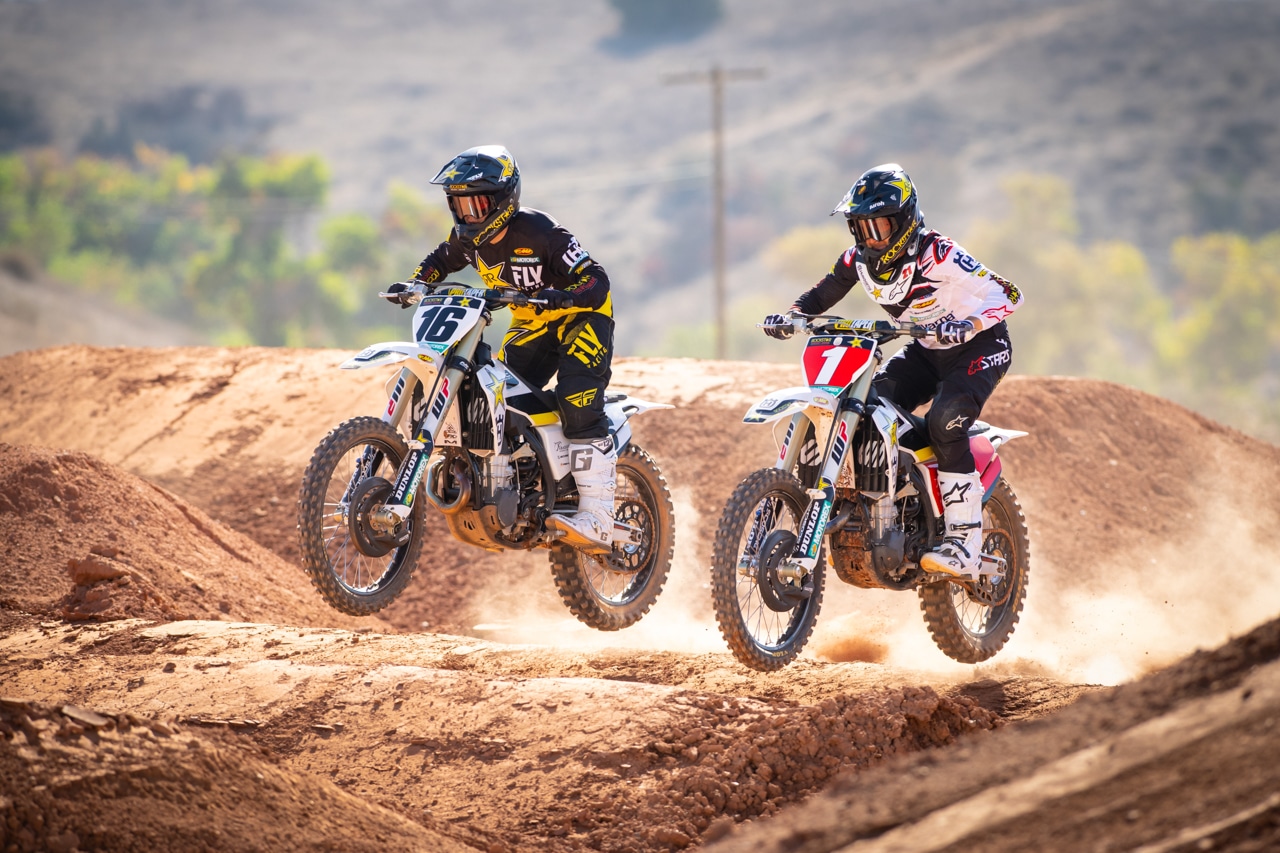 The two Factory Husky riders, Jason Anderson and Zach Osborne.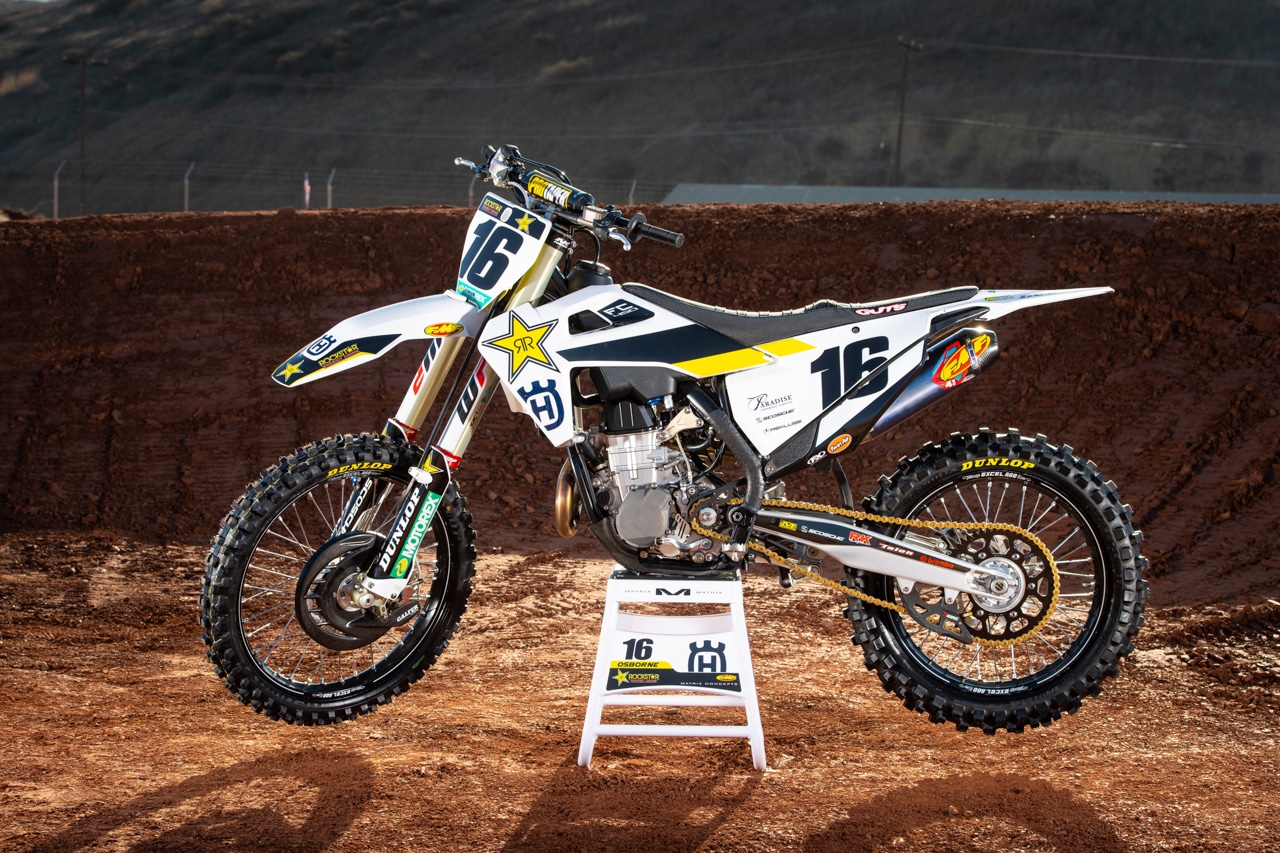 Zach's Factory FC450 up close and personal. 
It will be Zach's first year on the 450 class.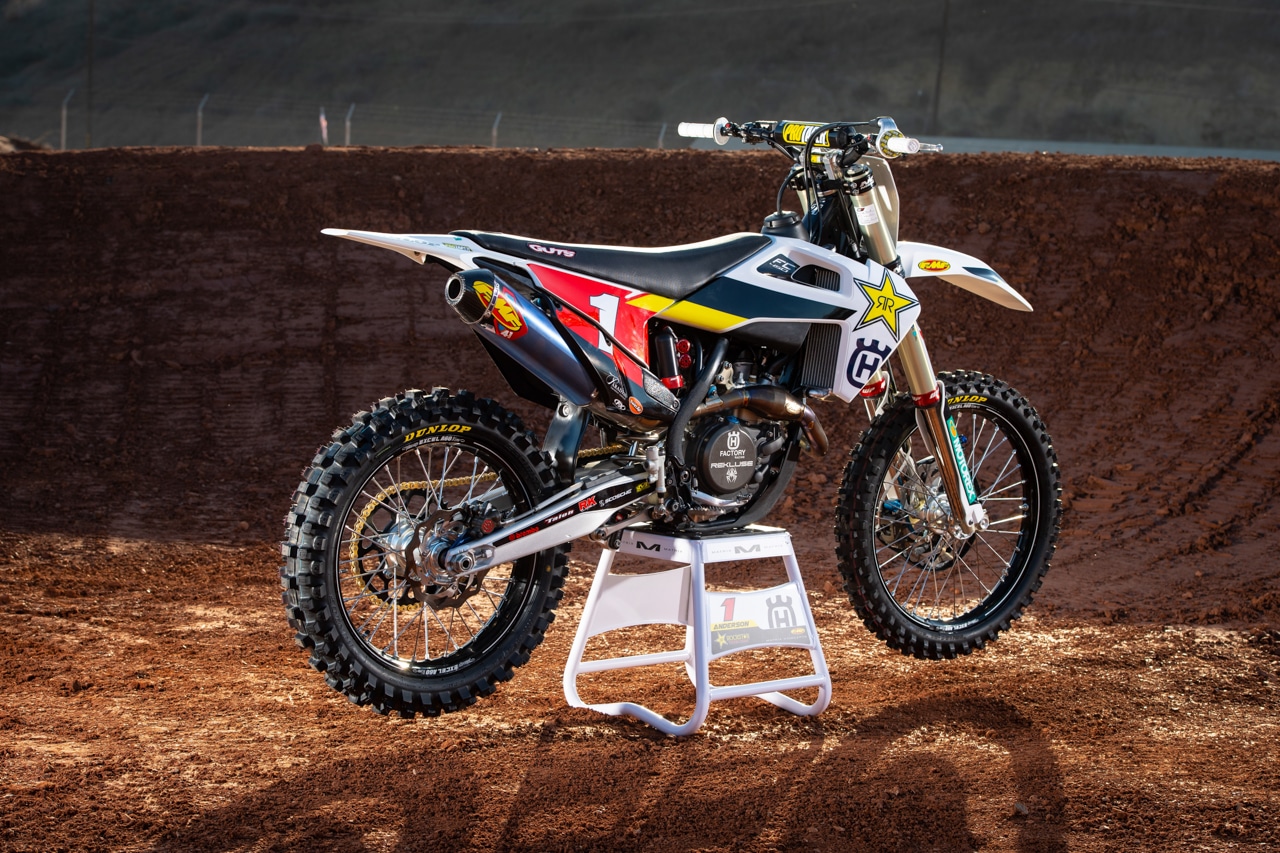 Anderson's number 1 Factory FC450.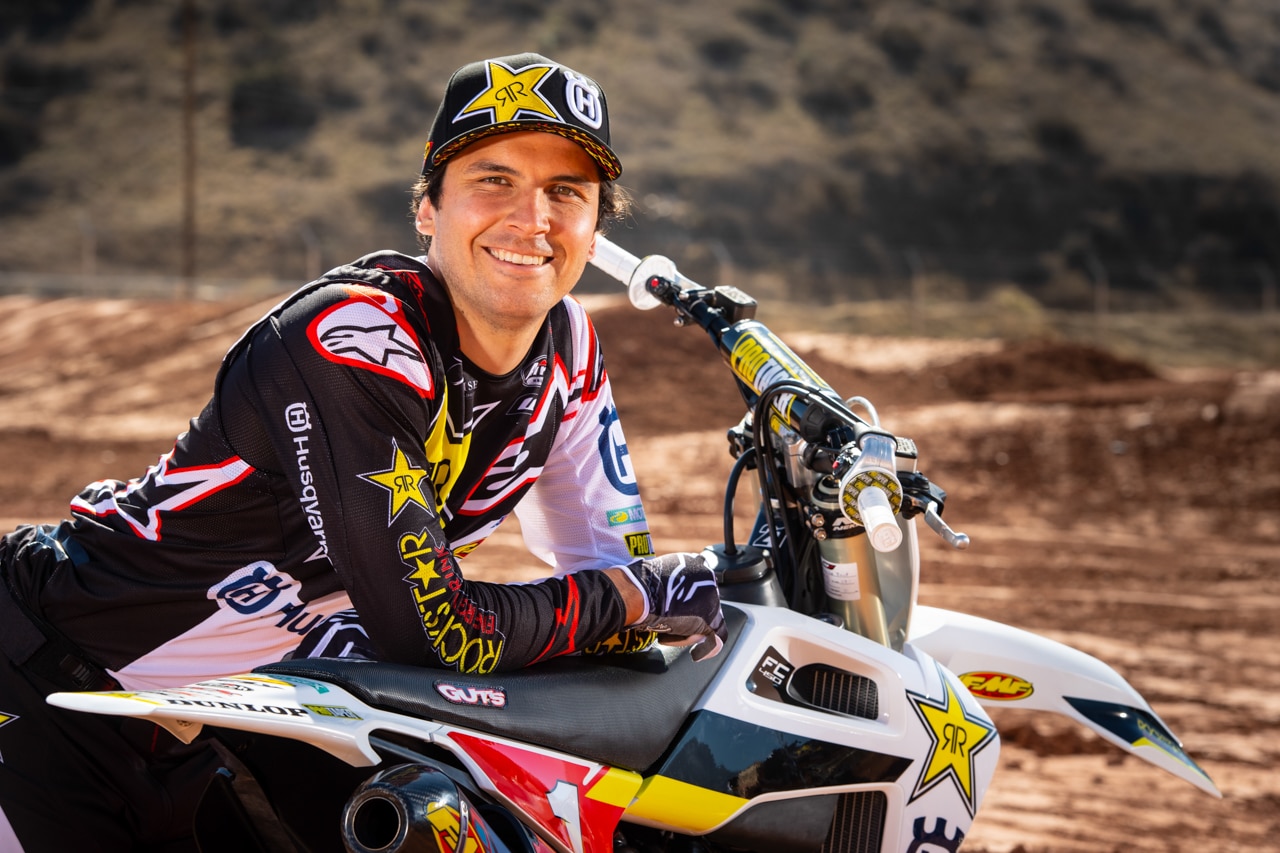 Jason cheezin.
Jason sliding around a corner.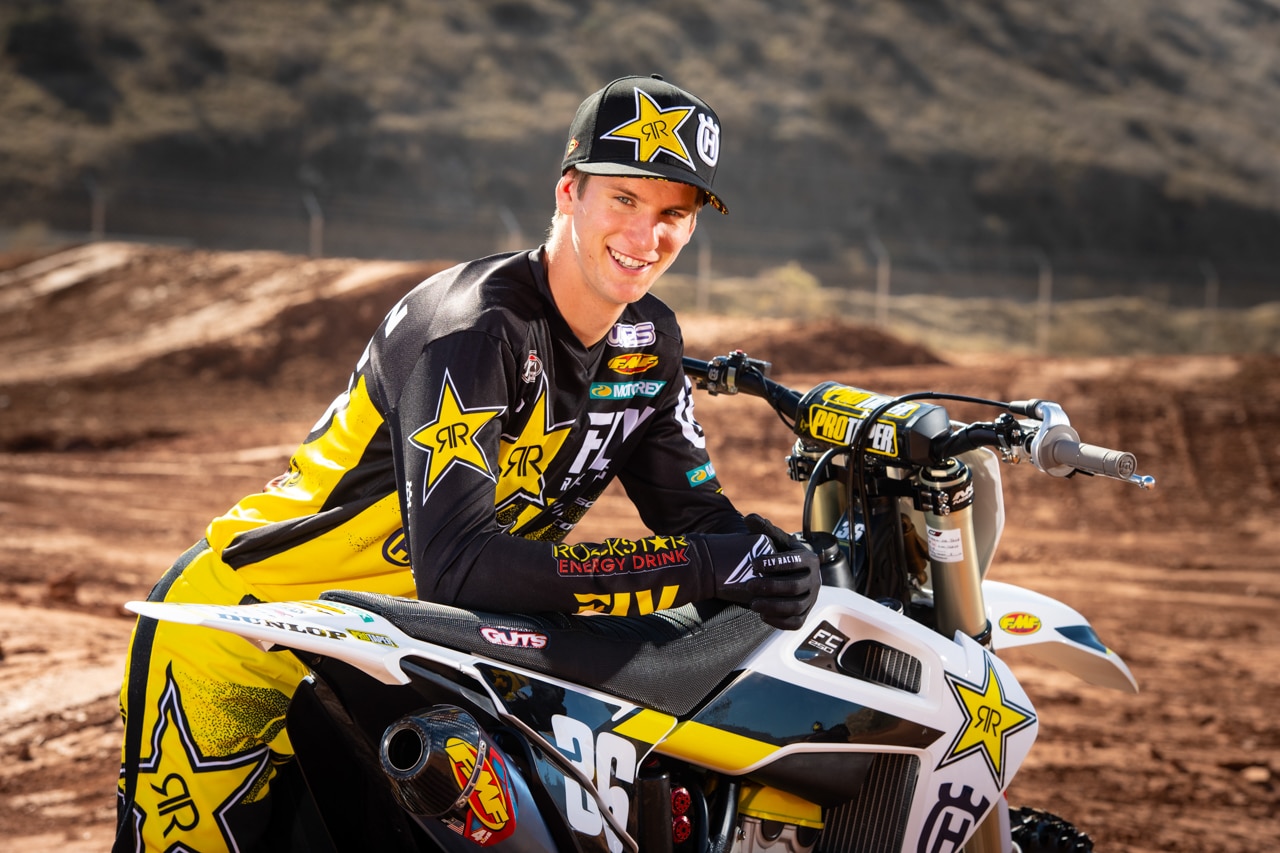 2019 will be Michael Mosiman's second year racing Supercross.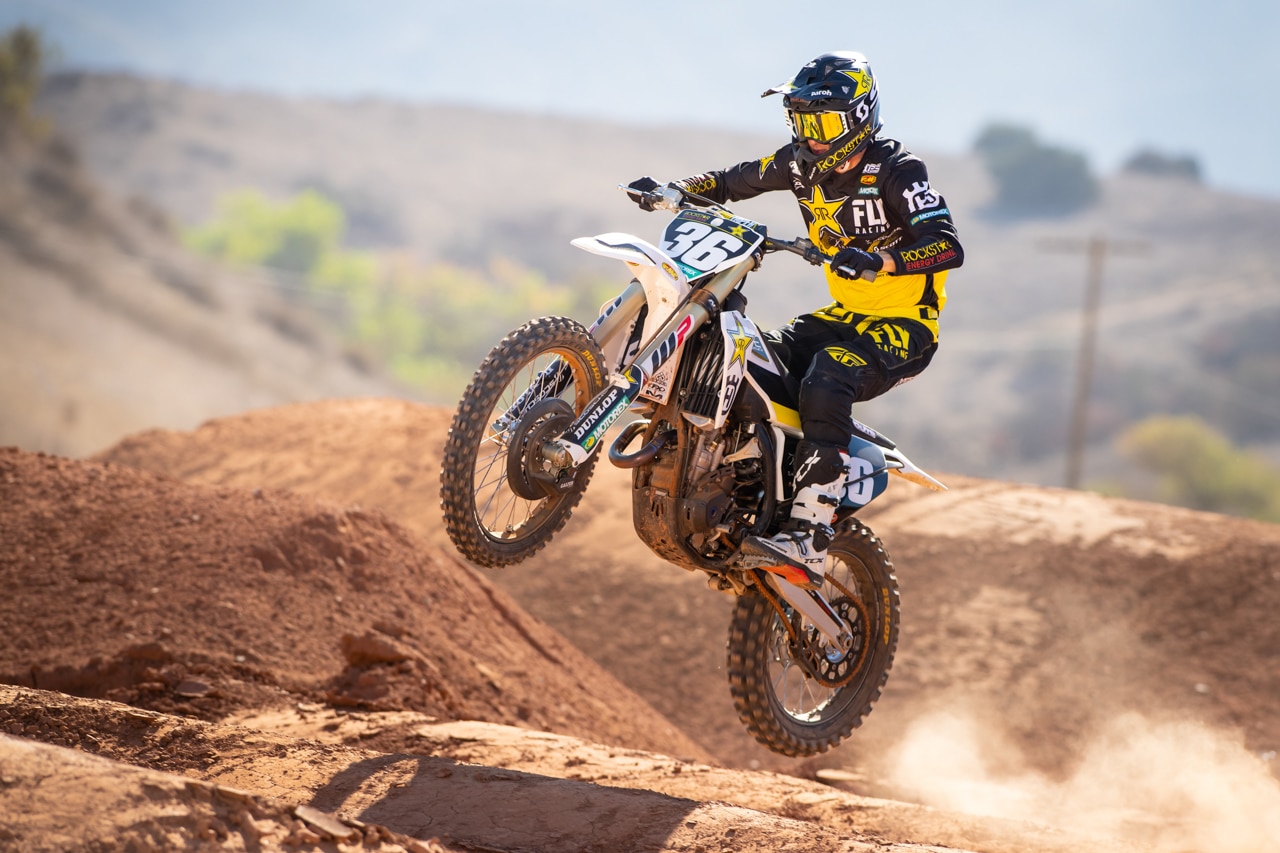 Michael skipping some whoops.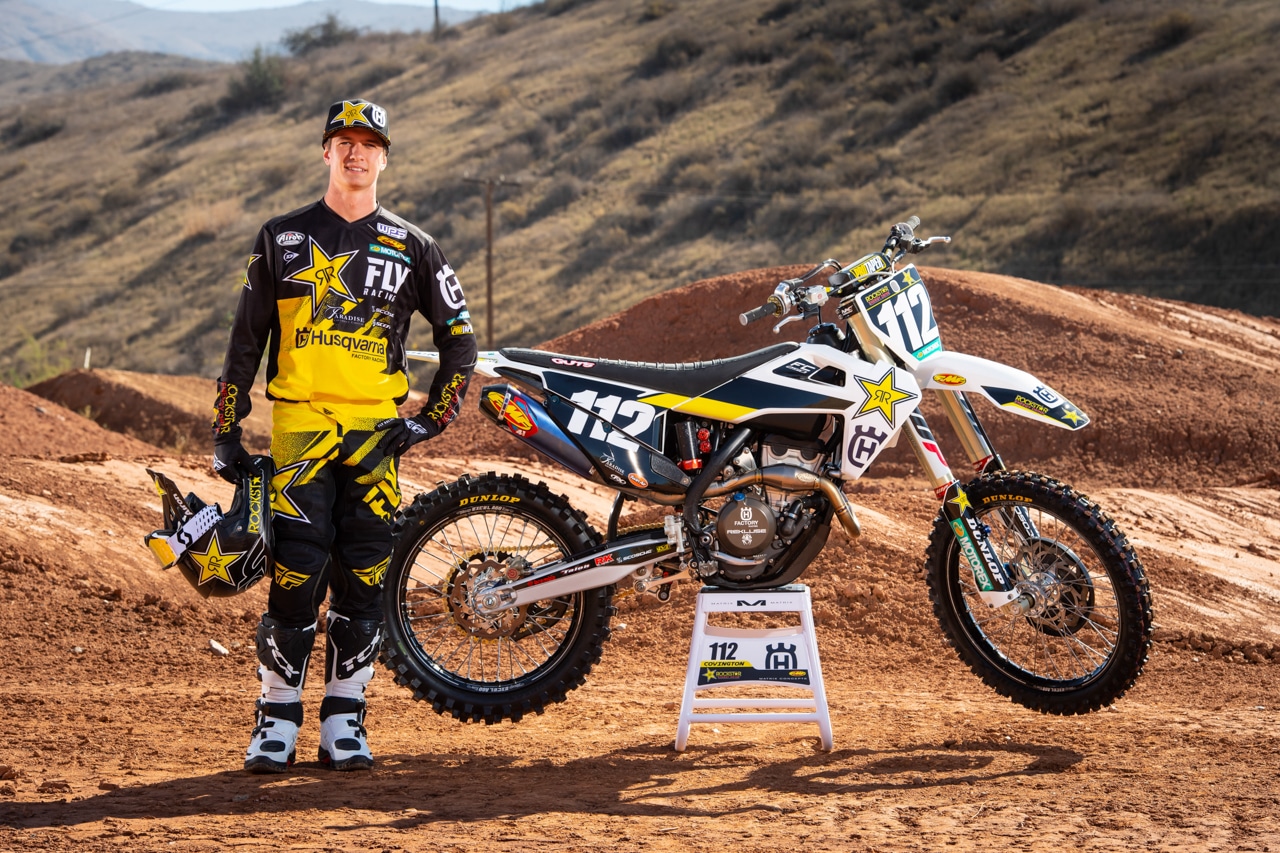 Factory Husky's newest addition to the team, Thomas Covington.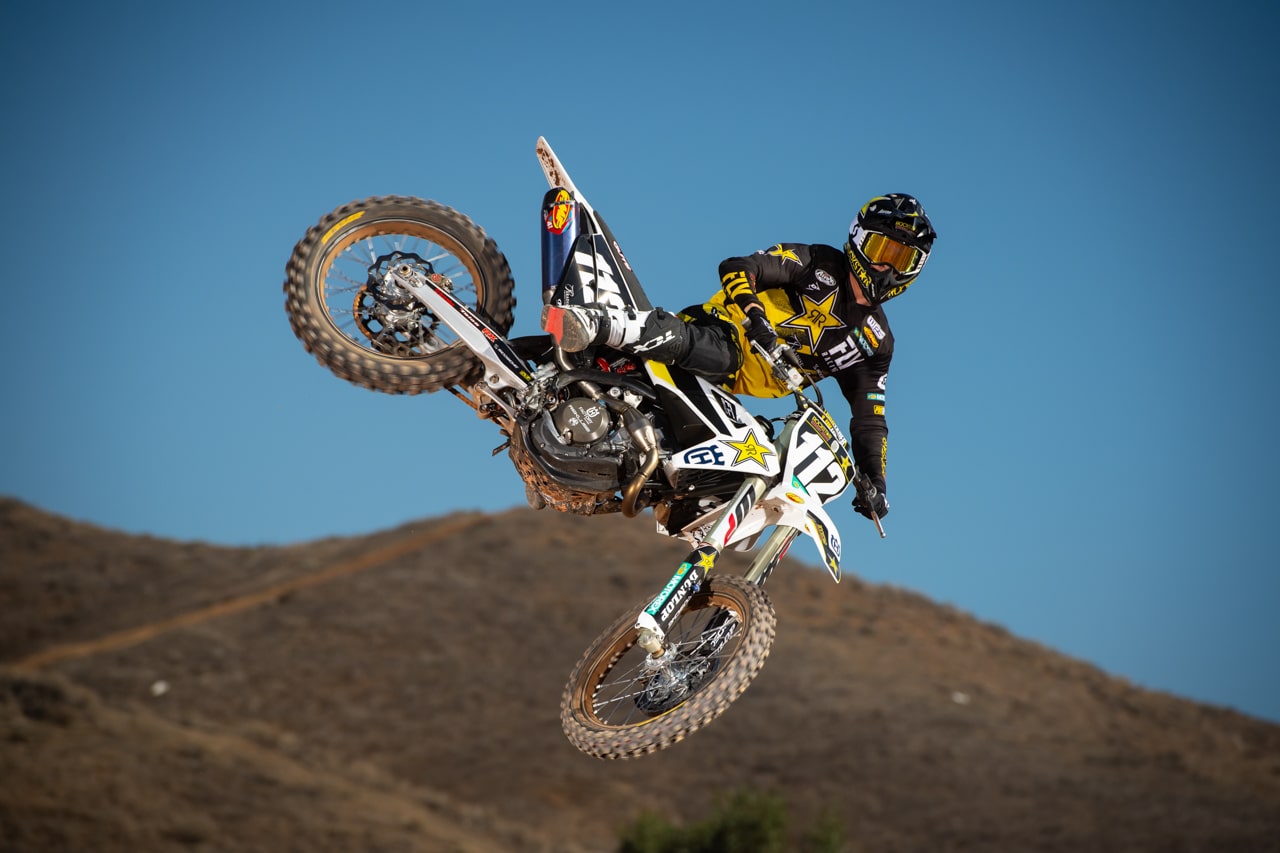 Thomas whipping his Factory FC250.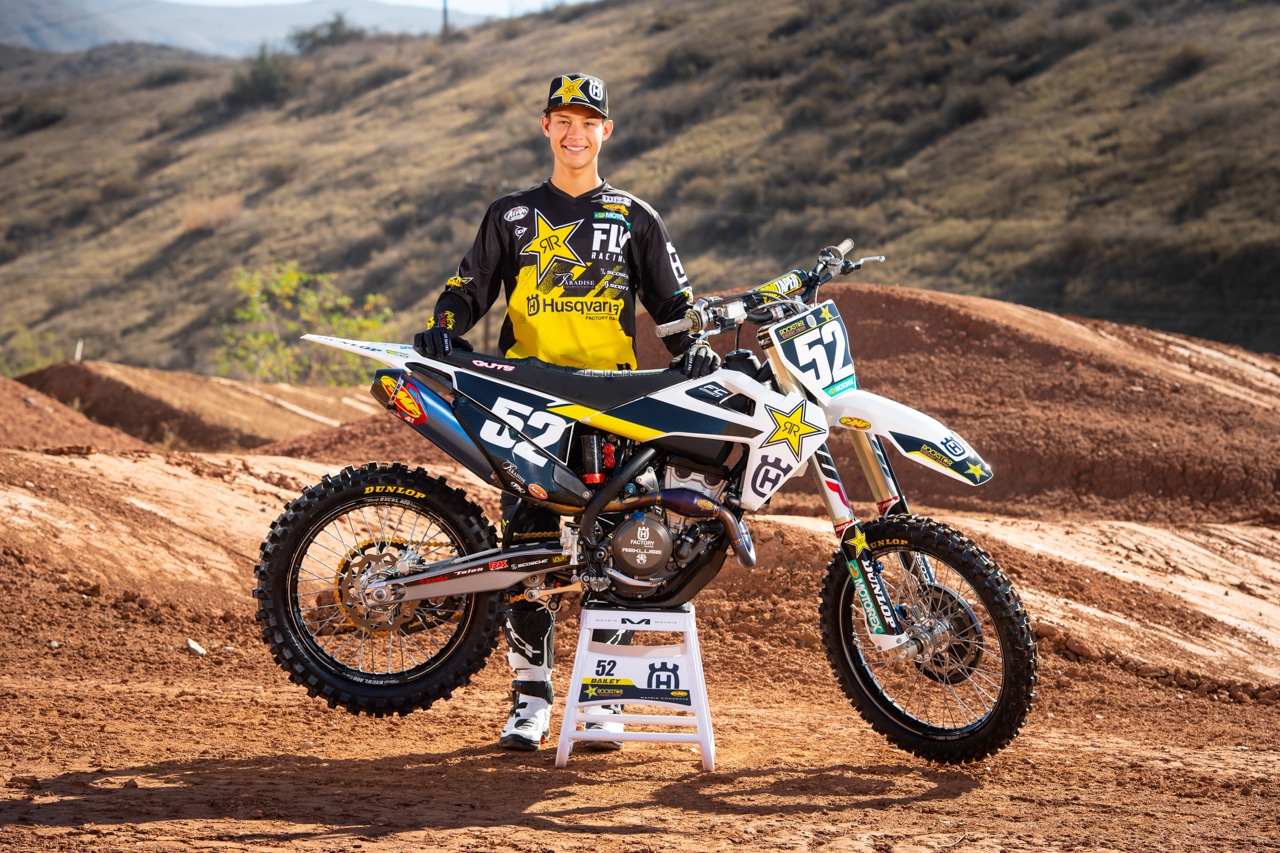 Jordan Bailey. 

POLISPORT CRF250/450 NARDO GREY
Polisport releases the CRF250R/450R MX Kit in the new special color – Nardo Grey. The Nardo Grey kits will also include the fork protections. With this new color in Polisport's Special Colors line, riders will be able to make their bike shine and customize their graphics to stand out from the crowd.
DANGER DEEGAN SHREDDING SUPERCROSS
MOOSE RACING XC1 RAIN JACKET
Press Release: Stay dry without added bulk in the Moose Racing XC1 Rain Jacket. The waterproof and windproof XC1 Rain jacket will keep you dry in the heaviest of downpours with its seam-sealed, laminated nylon shell construction. Concerned about durability? Mid-weight nylon reinforcement panels in the shoulders and elbows provide extra durability while the minimalist design will not weigh you down or restrict movement. A fixed back vent combined with a moisture-wicking interior liner will help to regulate body temperature. Available in both adult and youth sizes, the XC1 Rain Jacket is the perfect addition to your gear bag. Visit Mooseracing.com for more information.
LOST BUT NOT FORGOTTEN | EVER HEARD OF A MOERI?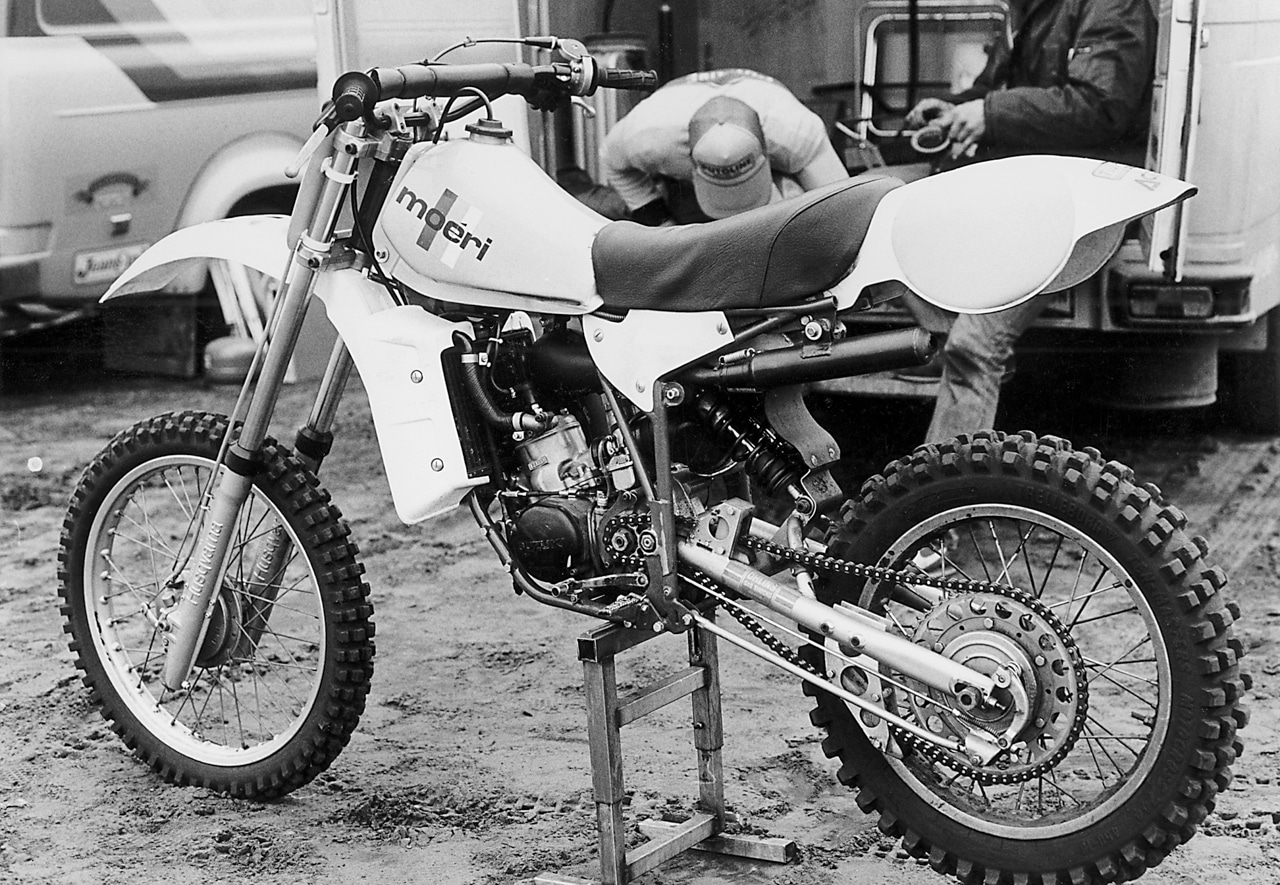 REKLUSE RIDERS WIN 71 CHAMPIONSHIPS IN 2018 
Press Release: Rekluse supported riders earned a total of 71 national and international championships in 2018, spanning 11 disciplines worldwide.
We were fortunate to be able to celebrate all 3 Monster Energy AMA Supercross class championships this year, as well as one Lucas Oil Pro Motocross championship. These accounted for 4 of the 26 AMA Pro Class championships Rekluse riders won this year.
Overseas championships were highlighted by Rockstar Energy Husqvarna Factory Racing's Billy Bolt being crowned the first Ultimate Enduro Champion of the World Enduro Super Series and Australia's Tayla Jones winning the ISDE Women's Overall title.
Rekluse President Sean Brown said "This has been a special year in racing for Rekluse. Securing 71 championships is a milestone achievement for our company, and I am proud of our dedicated staff. Sweeping all three Supercross classes, earning multiple titles in flat track, and being part of Aaron Plessinger's two championships this season were some of the extra special highlights for us. I want to take this opportunity to thank all our riders and teams for putting in the supreme effort they did to realize these championships. We greatly value our racing relationships; their expert feedback drives us to continually innovate and push our technologies to new levels."
CLASSIC PHOTO
Tallon Vohland back in 2001 racing his Pro Circuit Splitfire KX125.
MXA QUESTION OF THE WEEK WINNER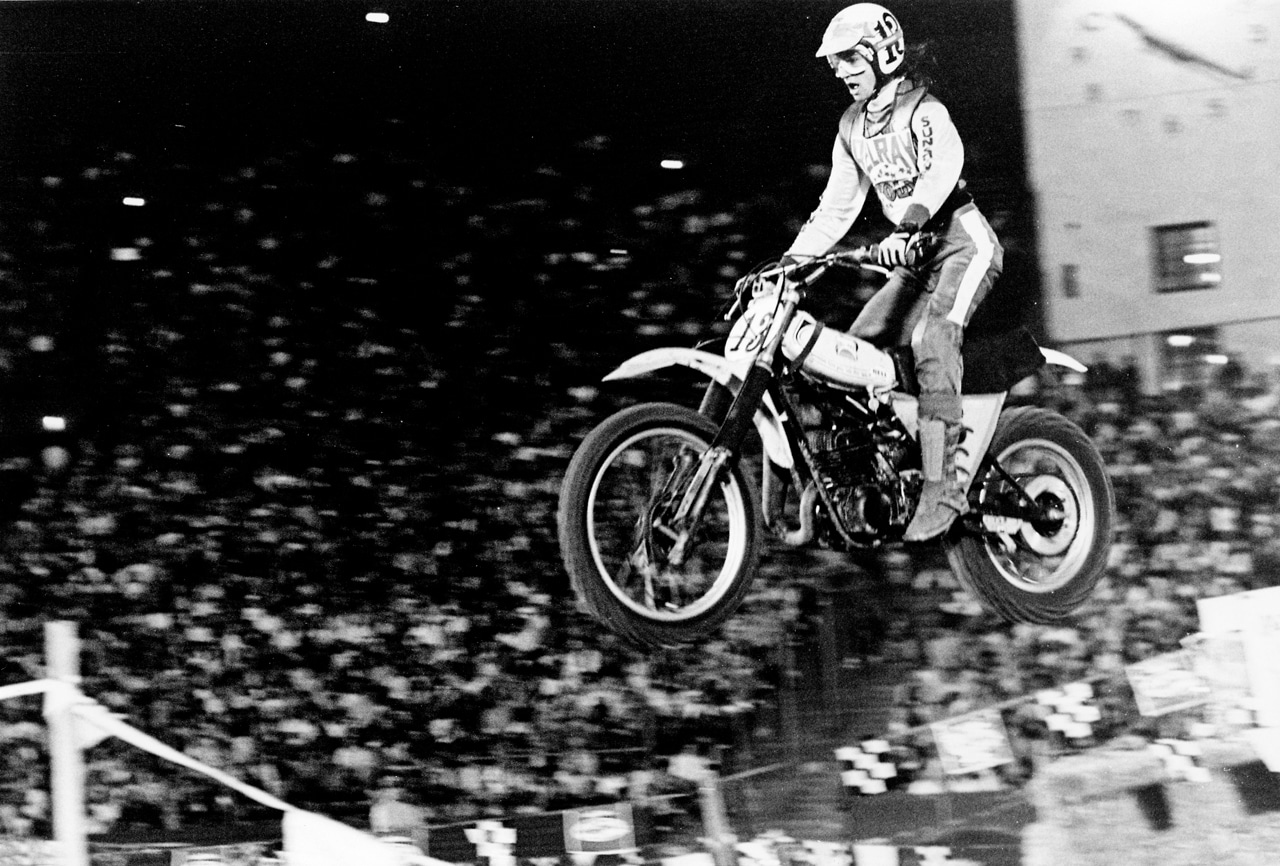 Who is the rider? The answer is Bruce Baron and the winner of the free swag is Mike King.