MXA HEAD-TO-HEAD SHOOTOUT VIDEO: 2021 HONDA CRF450 VS. HUSKY FC450
MXA HEAD-TO-HEAD SHOOTOUT VIDEO: 2021 HONDA CRF450 VS. 2021 HUSQVARNA FC450
The MXA wrecking crew has been hard at work testing our new 2021 models by racing, crashing and breaking all of the bikes. We're still working on our official MXA Shootouts with all of the bikes, but in the mean time we've enjoyed going into detail on two specific models while comparing them in our head-to-head shootouts. We recently put the 2021 Kawasaki KX450 and 2021 Yamaha YZ450F models up against each other and you can watch that video by clicking here.

Now, as we get closer to our 250 and 450 shootouts, we wanted to put the new 2021 Honda CRF450 up against the new 2021 Husqvarna FC450. The '21 Honda CRF450 hits the ground with all-new frame and subframe, new swing arm, an updated engine with a hydraulic clutch actuation,  new Showa suspension with longer fork legs, new body work and a lot more. The '21 Husky FC450 doesn't have a laundry list of updates, but it did come with all-new WP XACT air forks to continue developing their Air fork technology. In this MXA Head-to-Head Shootout video, we dive into the details of each bike and give our opinion on them after months of testing both bikes.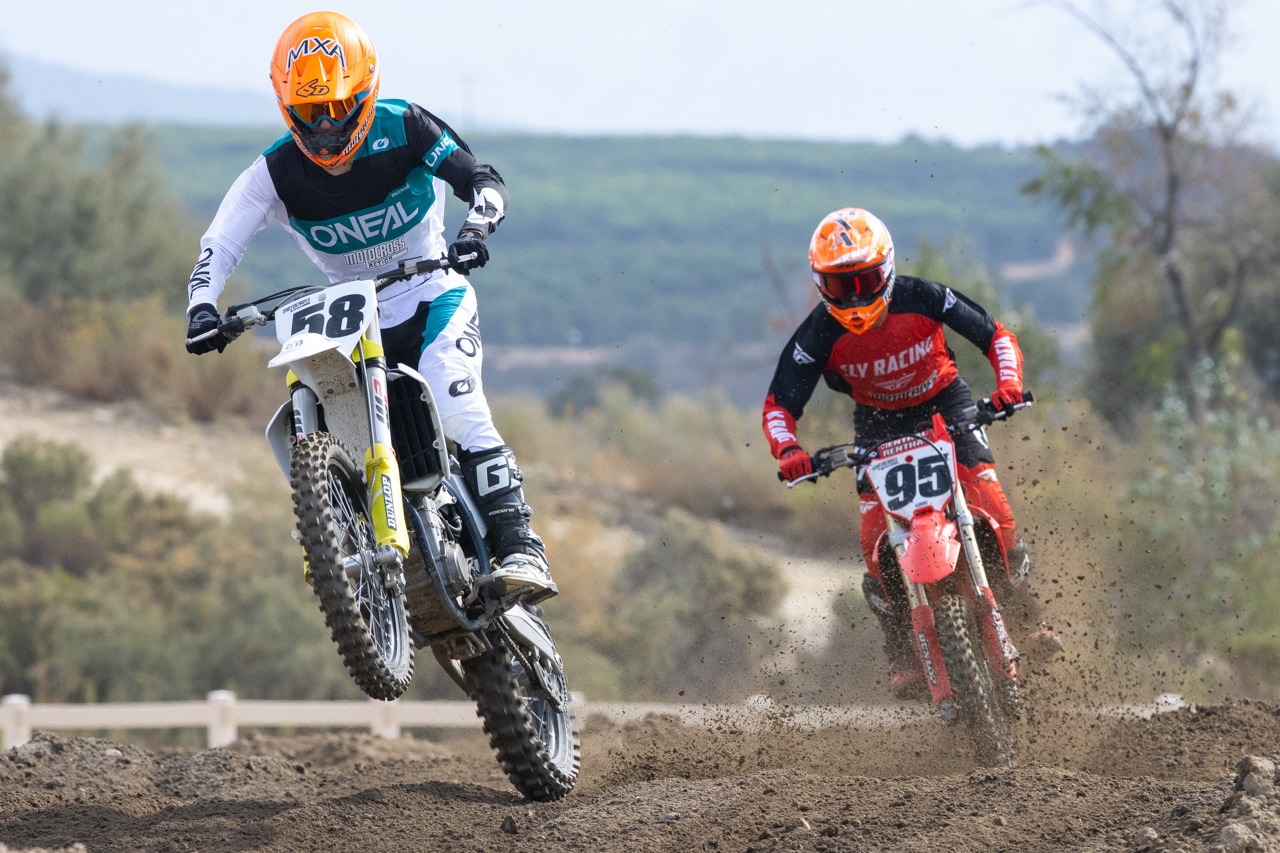 The 2021 Honda and Husky 450s out at Fox Raceway.
 MXA test rider Ezra Lewis is very comfortable on the FC450.
MXA's Assistant Editor and test rider Josh Mosiman rode the 2021 Honda CRF450 for this head-to-head video.