EVERYTHING YOU NEED TO KNOW ABOUT THE 2018 HONDA CRF250
Click on images to enlarge
The all-new 2018 Honda CRF250 is radically different from the 2017 model. 
Nobody likes to be considered to be among the slowest bikes on the track, least of all Honda. But, when CRF250 sales dipped 27% in 2017. Honda was ready to retire the old warhorse. Luckily, Honda had an all-new bike waiting in the wings for 2018. How new? It shares almost nothing with the 2017 CRF250 and almost everything with the 2018 CRF450.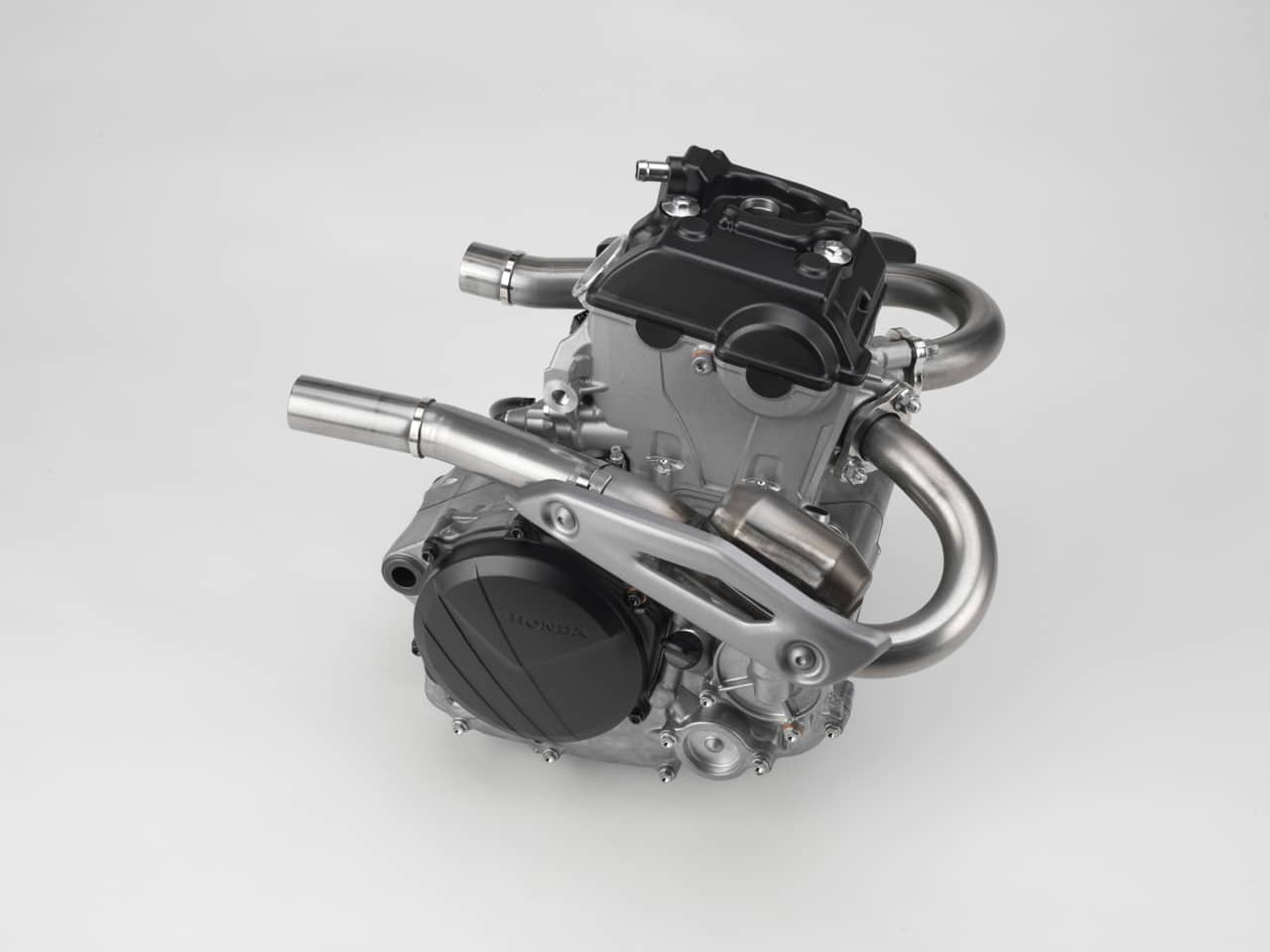 Honda's engineers changed the old Uni-Cam CRF250 engine into a dual-overhead-cam design, using a finger-follower rocker arm with a Diamond Like Coating (DLC).
The titanium intake valves are 2.5mm larger, while the exhaust valves are 1.0 mm larger. The intake valves have 1.3mm more lift, while the exhaust valve lift is 1.1mm higher. The valve's V-angle is narrower at 20.5 degreed. The cylinder is offset 4.5mm forward of the centerline (it was 4.0mm forward in 2017).
The trademark dual exhaust are now mated to dual exhaust ports—making them actual dual exhausts, instead of one-into-twos. Honda claims that they are the first production motocross bike to have twin ports, but they are off by about 50 years, as CZ produced its twin pipe motocross bike back in the 1960s.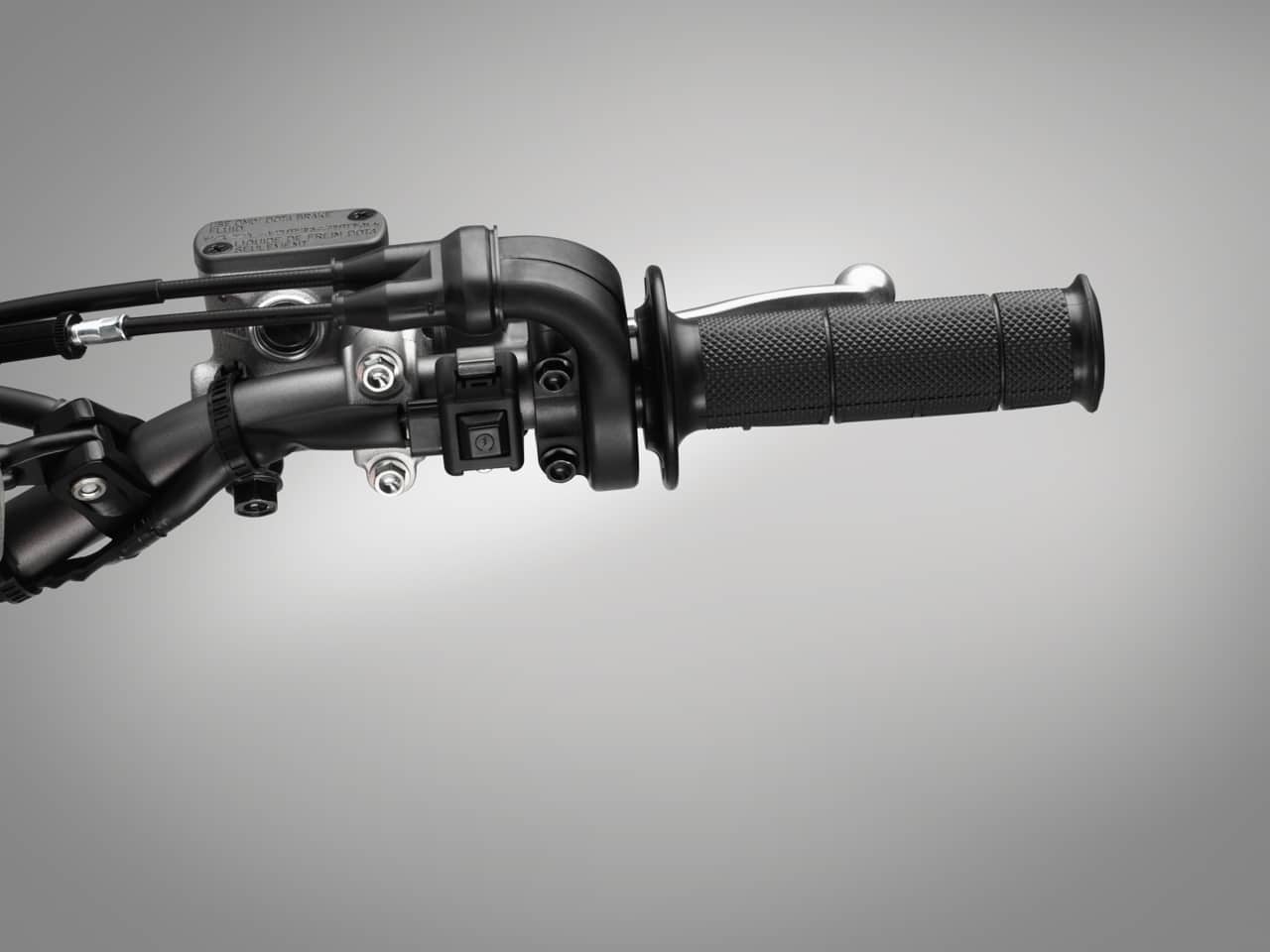 Electric starting is standard on the 2018 CRF450 with lithium-iron phosphate battery providing the power.

The 2018 CRF250 borrows the plastic and look of the 2017-2018 CRF450. Included in the borrowed parts is the titanium fuel tank and extruded subframe.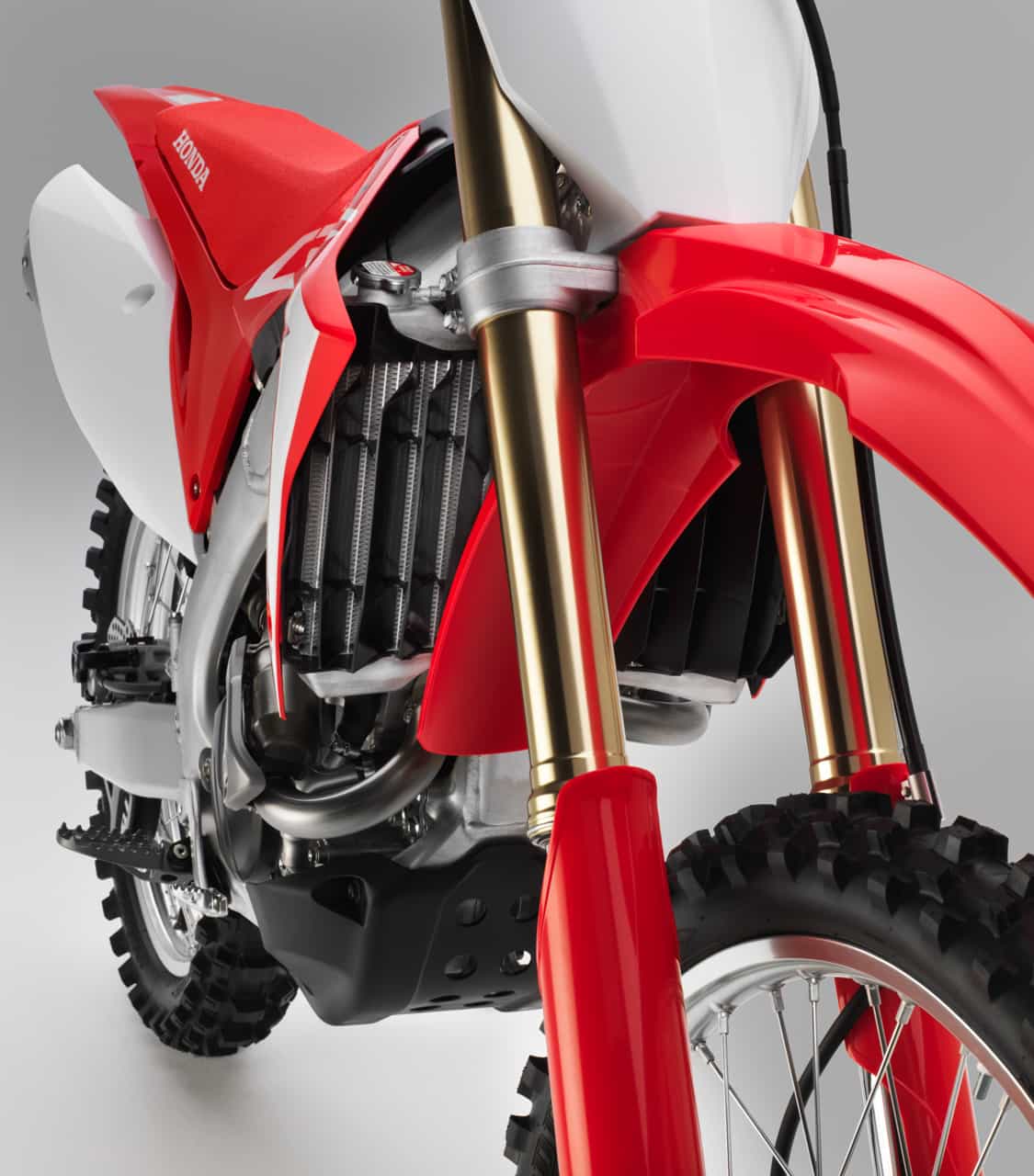 Gone are the air forks of 2017. In their place are Showa coil-spring forks and a shock that is mounted 39mm lower in the frame for a more centralized feel.

The over-square engine's bore and stroke are now 79mm x 50.9mm (previously it was 76.8mm x 53.8mm. The compression ratio is upped from 13.8:1 to 13.9:1.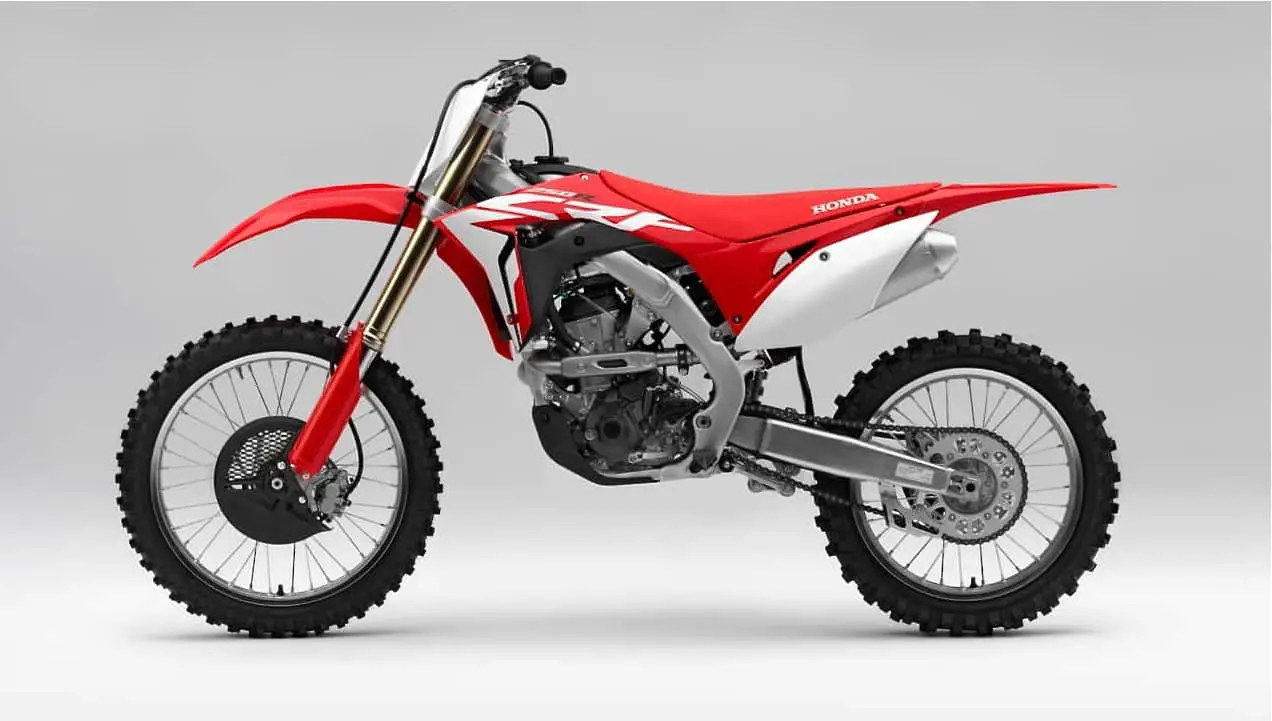 The eight-plate clutch is controlled by 5 coil springs. It uses a judder spring design and is a mixture of two different clutch plate materials.
The 2018 Honda CRF250 comes with three maps that can be accessed on the handlebars and two of those maps can be reprogramed with Honda's special mapping tool.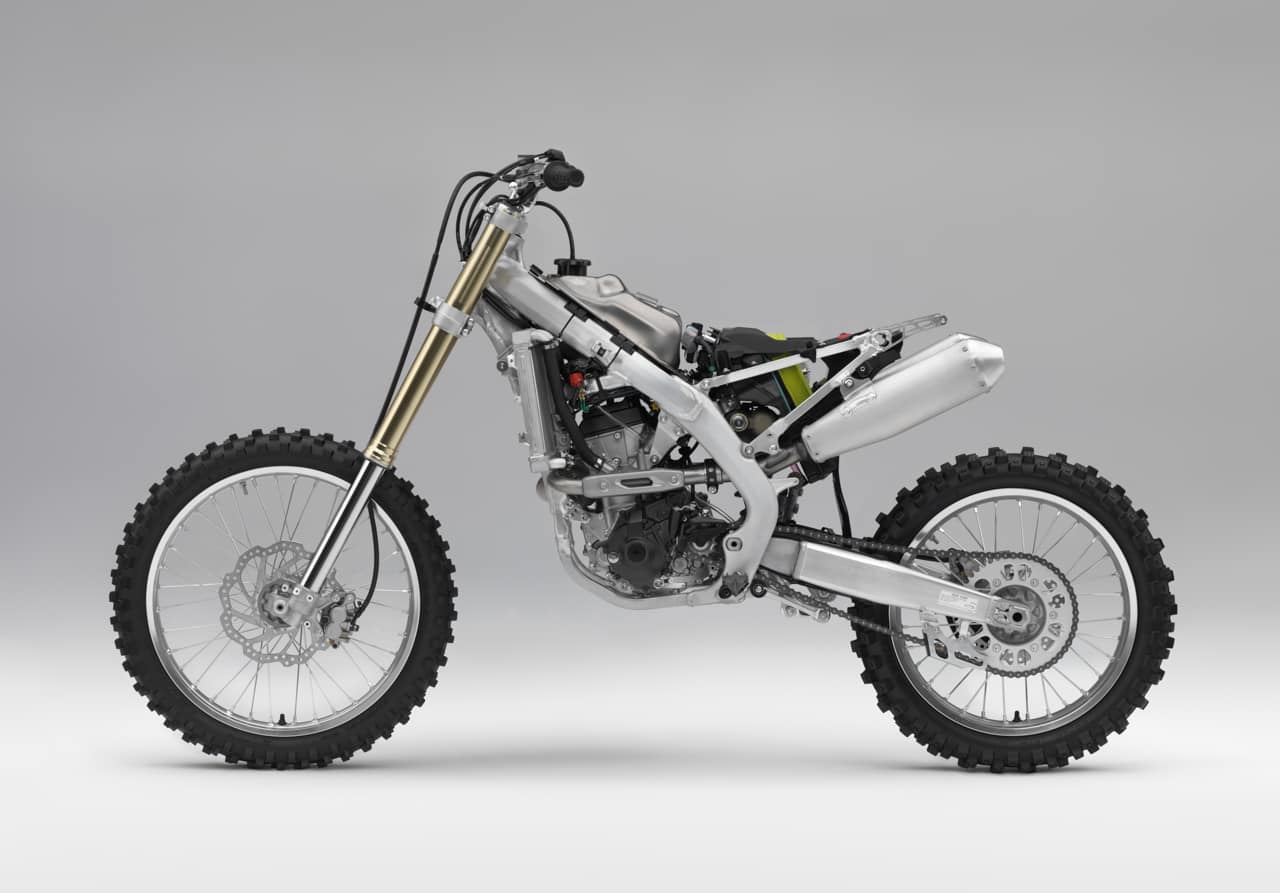 Dimensionally the 2018 frame has a slacker 27.5 degree head angle, 3mm shorter wheelbase, 2mm less trail and a swingarm that is 15mm shorter than 2017.
In total the 2018 frame is 340 grams lighter than last year. That is two-thirds of a pound. The thin-wall 0.8mm Ti gas tank is one pound, two ounces lighter than last year's 3.2mm thick plastic tank.