IS ROCKSTAR ENERGY UP FOR SALE?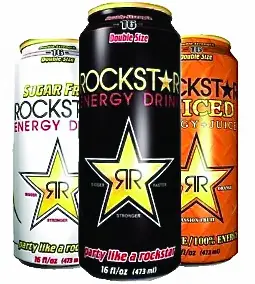 Rockstar, the third-largest energy drink brand in the U.S. after Monster and Red Bull, has retained investment banking firm Goldman Sachs to explore "strategic options," says reports in Beverage Digest, Reuters News Service and Yahoo News. According to sources, Rockstar could have three options; (1)  going up for sale, (2) going public or (3) trying to sell off debt. Rockstar is distributed through PepsiCo's bottling system and Pepsi would be first in line to make an offer. The Dr. Pepper/Snapple Group would also be a likely buyer because they do not own large-scale energy drink. Rival energy drink Monster, owned by Hansen Natural Corporation, is distributed by Coca-Cola.
Rockstar is a private company and does not publish its financial information. Hansen Natural Corp., whose Monster brand has more than a third of the U.S. energy drink market, has a market capitalization of about $4.75 billion. Goldman Sachs did not make a comment on the deal.
Rockstar's founder is Russ Weiner, the son of conservative radio talk show host Michael Savage.