MXA'S WEEKEND NEWS ROUND-UP: A MILLION WAYS TO LOOK AT IT
WHAT THE MONSTER CUP REALLY MEANS
Note that every rider is so spooked by the steep transition from ramp to dirt on the downhillstart that they are wheelie while going downhill to avoid G-ing out.
The Monster Cup is the "least important" important race in the sport. It is a meaningless event that is made meaningful by paying the winner $1 million dollars— if he can win all three motos—and $100, 000 if he can't. In professional sports, except for the Luongo-run World Motocross Championships, how much money you can make from competing is the ultimate measure of success. Marvin Musquin's $1,000,000 payday (in a lump sum—minus taxes—or in a year-to-year annuity) is as big as it gets. That single payday is 5 times more than any rider could make in purse money by winning all 17 2018 AMA Supercross events. And $1,000,000 more than any rider makes at the FIM 450World Championships.
This year's Monster Cup was good to Marvin Musquin, Jason Anderson and Dean Wilson—who all raked in good paydays (with Dean Wlson appreciating it more than the other two).
But, this is a race that seriously needs an overhaul. Americans like to complain about the timing of the MXDN, but how is the Monster Engery Cup any better. It's held in the middle of October—before any serious Supercross testing has taken place, while lots of riders are still adapting to their new rides and teams are waiting for their riders to heal up from post-season surgeries. It isn't a Supercross warm-up race nor is it a post National wrap-up race. It's a standalone race that attract half of the talent of a regular seaosn Supercross. It's only claim to fame is the purse money.
And what's with the amateur races? No one watching the Monster Cup on TV cares about Supermini or Amateur 250 riders that they've never heard of. Plus, is it really good marketing for a Supercross promoter to risk killing a 13-year-old on National TV. No offense to the amateur classes at the Monster Cup but they are basically used as time-outs for bathroom breaks or getting a six-pack out the cellar frig.  These riders shouldn't be on a Supercross track with true professionals—because the legal liability is nothing compared to the black eye the sport would get by doing to a minicycle rider what happened to Tim Gajser at the Monster Cup.
The Monster Cup promoters may think that they are being innovative, but we don't get the draw of a race program made up of fast riders (pros), semi-fast riders (250 Amateurs) and slow riders (SuperMini riders). We can get that at any local race.
Three motos may seem creative, but back in 1974 is was considered old hat and changed. Have we come so far that we are recycling failed ideas from the past? This year's Monster Cup three motos were, with the exception of the numerous crashes, incredibly boring. So, boring that many people fell asleep waiting for moto three on TV.
PHOTO ANALYSIS: THE 2018 KTM 450SXF ENGINE & THE 2018-1/2 ENGINE
The stock 2018 450SXF engine (left) and the Factory Edition engine (as used by Broc Tickle) show the difference between this year and next year.
Note the smaller cylinder head on the engine on the right, made more obvious by the amount of air space around the top-end. The head stay on the new engine is mounted higher on the frame (and the exhaust pipe mountw to the frame not the head stay anymore). Although Tickle's engine uses a WP Trax shock, the angle of the piggyback resevroir makes us think that there is a new shock mounting bracket position on the frame. The piggyback is higher on the shock giving more room to remove the pipe (although Tickle's Akrapovic has a slip-fit at the mid-pipe).
MXA AD OF THE WEEK: GET ON YOUR HOG & HEAD TO STURGIS

When Harley-Davidson realized that Hodaka was selling 10,000 bikes a year, they jumped into the 100cc trail bike market in 1971 with an Italian-built Aermacchi dirt bike. The Harley Baja was hopelessly tall, short-wheelbased, underpowered and ill-handling. Raced by Bruce Ogilvie, Terry Clark, Earl Roeseler, Larry Roeseler, Mitch Mayes and Bob Rutten it won a lot of desert races, but customers weren't buying what the Harley team was racing.
RED BULL STRAIGHT RHYTHM RACE SCHEDULE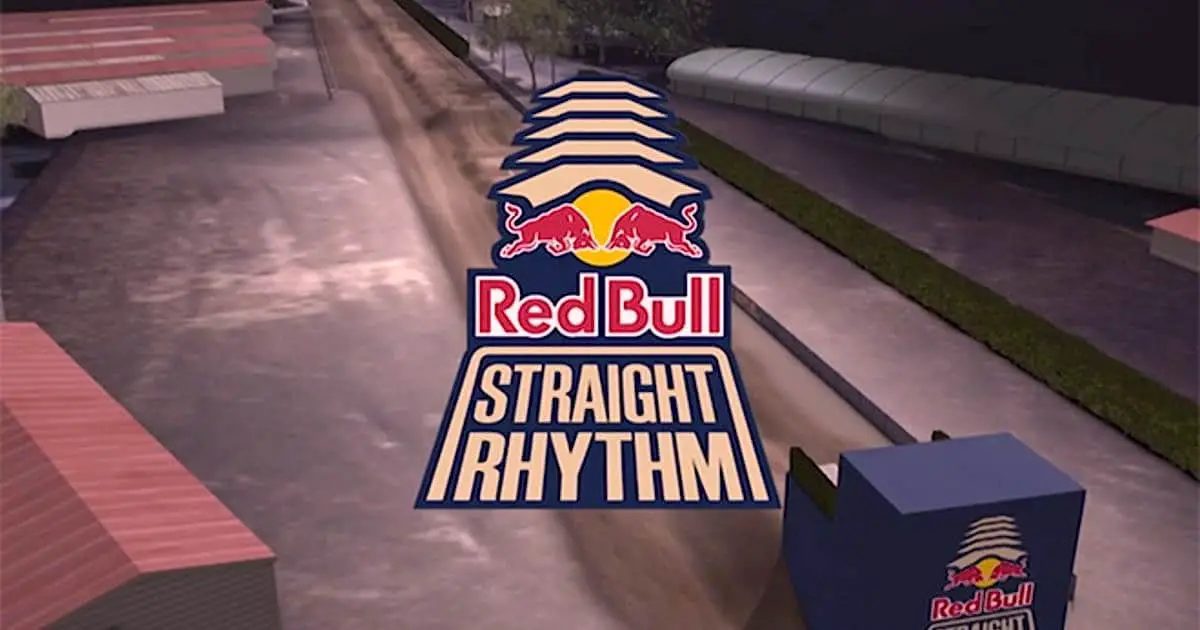 WHAT'S WORTH WATCHING? For the first time, Red Bull Straight Rhythm will introduce a two-stroke class featuring Chad Reed and Ryan Villopoto. The two-stroke class will be added in addition to the 450 and 250 class.
WHAT ARE THE TICKET PRICES? Red Bull Straight Rhythm general admission tickets are $35 per person with open seating. VIP admission is $175.00 per ticket and we are offering a 4-pack for $120.00 total ($30 each). Kids ages 6-12 are $15.00 and Kids 5 and under are free. General admission tickets can be purchased at the ticket booth the day of the event.

WHEN IS THE RED BULL STRAIGHT RHYTHM? Saturday, October 21, 2017.
WHERE IS THE EVENT? Pomona Fairplex at 1101 West McKinley Ave, Pomona, CA, 91768
HOW DO I GET THERE? Exit I-10 in Pomona at the Fairplex Drive exit. Head north on Fairplex Drive and it will lead you directly into the venue.
WHERE DO I PARK? Parking is provided by the Fairplex and costs $10 per car.
RED BULL STRAIGHT RHYTHM RACE SCHEDULE
1:00 p.m.—Gates Open
1:30 p.m.—Geoff Aaron Trials Demo
2:00 p.m. —Two-Stroke Qualifiers
2:20p.m. – 250 Class Qualifiers
2:40 p.m. Open class qualifiers
3:00 p.m. – 5:30 p.m. Rider auatograph Signing, Vendor Village, Side Acts
3:30 p.m.—Geoff Aaron Trials Demo
4:40 p.m.—Traxxis Demo
5:00 p.m.—Exhibition Race
5:30 p.m.—National Anthem/Red Bull Air Force Jump
5:40 p.m.—Quarter Final Rounds begin (two-stroke, 250, 450)
7:00 p.m.—Semi Final Rounds Begin (two-stroke, 250, 450)
7:30 p.m.—3rd Place and Final Rounds (two-stroke, 250, 450)
8:00 p.m.—Awards Ceremony
WORLD VET CHAMPIONSHIP IS TWO WEEKS AWAY: ARE YOU READY?

The World Vet Motocross Championship celebrates its 33th year at Glen Helen Raceway on November 4-5, but it is really a four-day festival of speed 2016—because there are two days of practice before the weekend races.
Dubya Wheels is the 2017 World Vet Motocross Championship title sponsor, but there is a bigger story behind Dubya and the World Vet Motocross Championship. Tom White, who owned White Brothers back in the day, sponsored the first World Vet in 1984, and actually founded the event and sponsored it for the first 26 years. After selling the White Brothers, the new owners gave up the sponsorship of the race, but Tom wanted to keep the race moving forward, so he had his daughter and son-in-law's company, Dubya USA wheels, become the title sponsor in 2014. And they are back for 2017 — bigger than ever.
Here is the schedule of events for the most important Vet race in the world—start making plans now.
THURSDAY, NOVEMBER 2: Thursday will feature an open practice from 8:00 a.m. to 2:00 p.m. The cost is $25 per bike. The 2017 Dubya World Vet Motocross Championship wants to give out-of-state and out-of-country riders as many chances as possible to adapt to the track — while riding on Thursday with AMA National Pros and 16-year-old kids. It's a wild day. Smart World Vet racers skip riding on Thursday and stand back and watch the mayhem. Many riders skip both Thursday and Friday practices to save themselves for the actual races. Thursday Open Practice: 8:00 a.m. to 1:00 p.m. ($25 per bike)
There is free camping at Glen Helen for the weekend. A weekend-long pass is $25 each. The one-day spectator entry fee is $10. If you camp, which is free, you can hear the race announcers on 93.4 FM on your radio.
The Glen Helen National track is always mellowed out for the World Vet, per orders from founder Tom White, but don't think for a minute that the lack of big doubles makes it an easy track. No one will see the full 2017 World Vet layout until the REM Octobercross the weekend before the big race.
FRIDAY, NOVEMBER 3: Friday offers a special practice, limited to riders who have pre-entered the 2017 Dubya World Vet Championship. This practice costs $25 per bike and runs from 8:00 a.m. to 1:00 p.m. On this day the vendors will be setting up shop and the Glen Helen/Troy Lee Museum will be open in the afternoon. Sign-up for the weekend is open from Noon to 5:00 p.m. Pre-entry is $40 a class (the three pro classes, 30, 40 and 50, are $50). Friday Practice: 9:00 a.m. to 1:00 p.m. ($25 per bike)
SATURDAY, NOVEMBER 4: Saturday, November 4, is essentially a warm-up race to lessen the advantage that Glen Helen locals have. It is no surprise that foreign and out-of-state riders need time to get used to the roughness, elevation and size of Glen Helen—it is a tough track that gets rougher with each lap and each day. Only the Over-40 Pros are racing for a World Vet Championship crown on Saturday, November 4th. Gates open: 5:30 a.m., Practice: 7:00 a.m., Racing: 8:30 a.m., All Classes +25 and up, Feature Purse Race: +40 Pro
SUNDAY, NOVEMBER 5: Sunday, November 5, 2017 is the official World Veteran Motocross Championships day. All the same classes that ran on Saturday will race again on Sunday — only this time it is for all the marbles. The exception is the Over-40 Pro class (who named their Champion on Saturday, but can race for purse only on Sunday). The big classes on Sunday are the Over-30 Pros and Over-50 Pros. Gates open 5:30 a.m., Practice: 7:00 a.m., Racing: 8:30 a.m..Feature Purse Race: +30 Pro, Edison Dye Lifetime Achievement Award: 12:30 p.m. (in museum)
SUNDAY AT NOON: THE EDISON DYE MOTOCROSS LIFETIME ACHIEVEMENT AWARD: On Sunday at noon the Edison Dye Motocross Lifetime Achievement Award will be presented for the 20th time. Initiated to honor individuals who have made a positive contribution to our sport, the award has been received by Edison Dye, Roger DeCoster, Jeff Ward, Joel Robert, Torsten Hallman, Bruce Brown, Feets Minert, John DeSoto, Lars Larsson and many others. Each inducted rider gets a marker on the Glen Helen Walk of Fame (see Bob Hannah's below).
Bob Hannah received the Edison Dye Lifetime Achievement Award ten years ago from World Vet founder Tom White.
THE RULES: CLASS JUMPING & MOVING DOWN AGE GROUPS: Riders can ride in their age appropriate class and are then eligible to move down one skill level for every ten years (for example, an Over-50 Expert can race the Over-40 Intermediate class). Old riders can ride in younger classes, but young riders cannot ride in older age groups. This system works like this: An Over-60 Expert can also race the Over-50 Intermediates and the Over-40 Novices—he could also ride the Over-30 Novices and Over-25 Novices.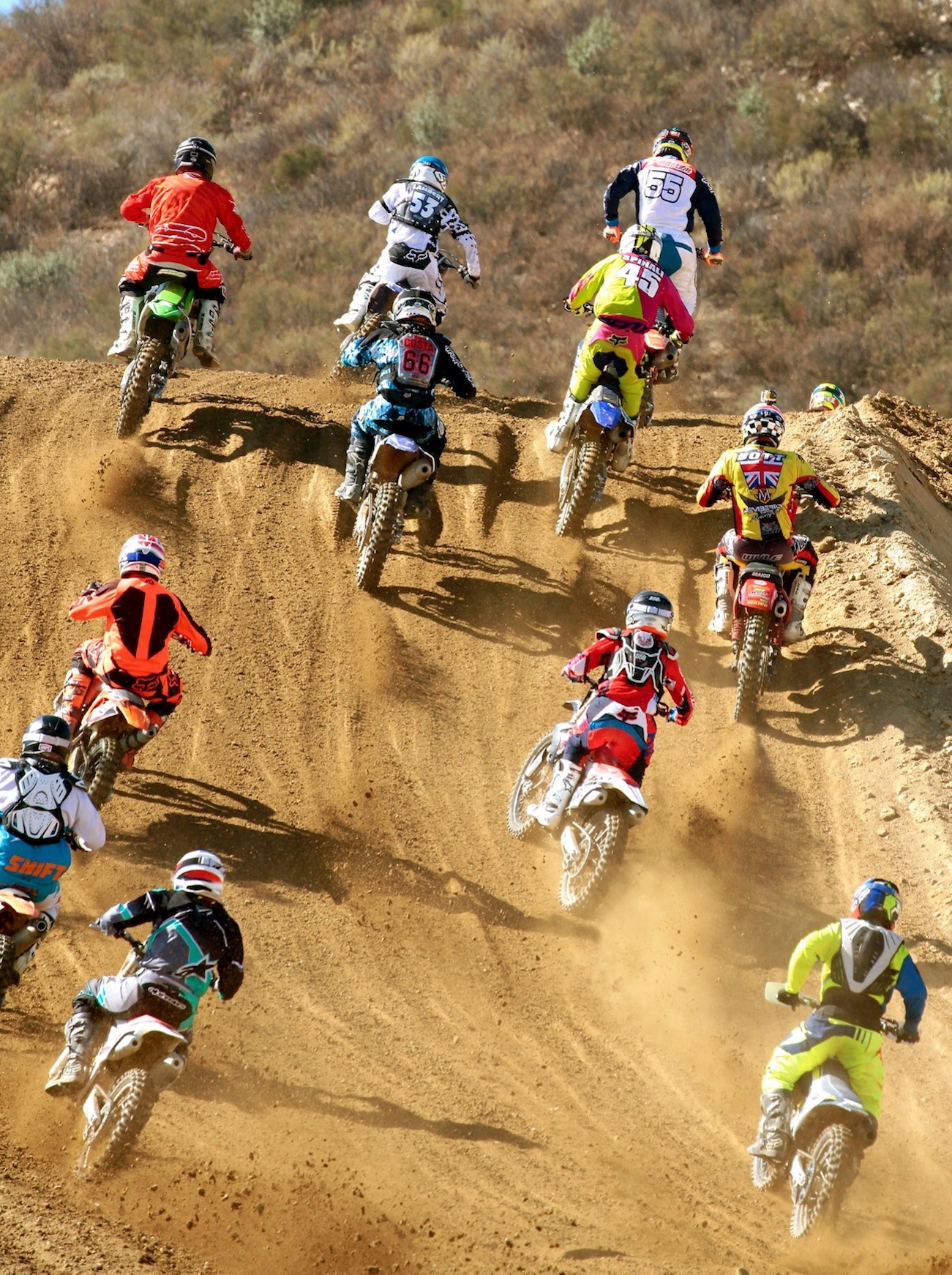 As of October 18, pre-entered riders have signed up from California, South Dakota, Maryland, Washington, Kentucky, Hawaii, Minnesota, Pennsylvania, Wash D.C., New Mexico, Oklahoma, Colorado, Utah, Ohio, Texas, Idaho, Utah, Arizona, Michigan, Florida and Virginia. Foreign entries, who have pre-entered, are from England, Sweden, Ecuador, Australia, Canada, Spain, Germany, New Zealand, Holland, Japan, Mexico and Brazil.
FREE TRANSPONDER SCORING: Scoring will be by transponder and you must bring your driver's license to sign-up to prove that you are the right age before transponders will be handed out. No driver's license—no race. There is no charge for the transponders, but you must leave a form of identification (driver's license or credit card) to insure that you bring the transponder back at the end of the day. Pre-entered riders must check in along with post-entry riders. For more info or to pre-enter go to www.glenhelen.com
THE HARD AND FAST AGE RULES: It doesn't matter if you will be 40 the next day, you cannot race in the 40 class until you are 40 years old. Cheaters are frowned on—especially in the Pro classes (where true ages are easily verified). The same goes for the Over-25 and up classes. No exceptions. No cheating. Bring your driver's license to sign-up when you check in (and you must check in regardless of whether you pre-entered or not). No driver's license — no race for you.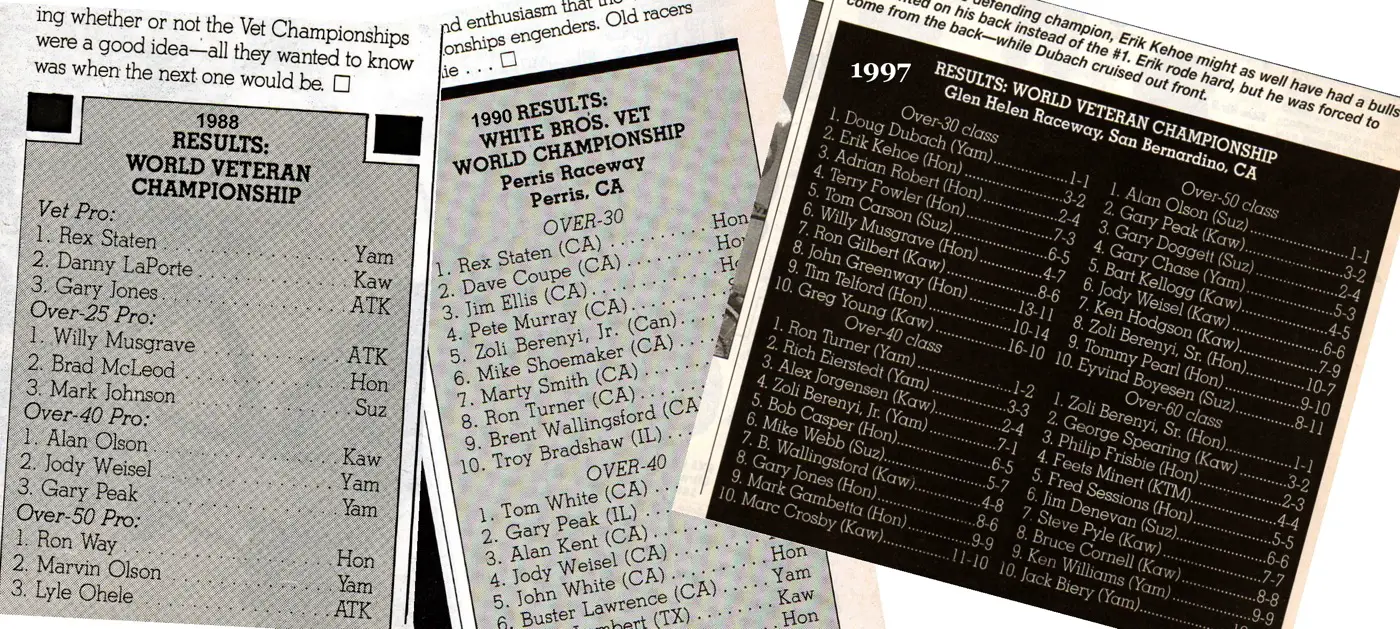 WHO CAN RACE THE WORLD VET CHAMPIONSHIP? The 2017 World Vet Championship does not require membership, licenses or special paperwork. If you show up, you will be allowed to race. Racers come from 20 different countries to race all the classes. It is the original Vet race and titles have been won by many famous motocross racers — including Gary Jones, Rex Staten, Jeff Ward, Erik Kehoe, Warren Reid, Kent Howerton, Torlief Hanssen, Alan Olson, Rich Thorwaldson, Ron Turner, Feets Minert, Kyle Lewis, Casey Johnson, J.N. Roberts, Lars Larsson, Eyvind Boyesen, Pete Murray, Andy Jefferson, Zoli Berenyi, Ryan Hughes, Pete DeGraaf, Kurt Nicoll, Travis Preston and Doug Dubach.
WORLD VET CHAMPIONSHIP TITLES: Any rider who wins his class on Sunday—regardless of the skill level can claim to be a World Vet Champion (with the caveat that they are the "Over-40 Novice Champion," etc). However. The true World Vet Champions, the ones that will be recognized for posterity, are the Over-30 Pro, Over-40 Pro, Over-50 Pro, Over-60 Experts and Over-70 class.
LAST YEAR'S WORLD VET CHAMPIONS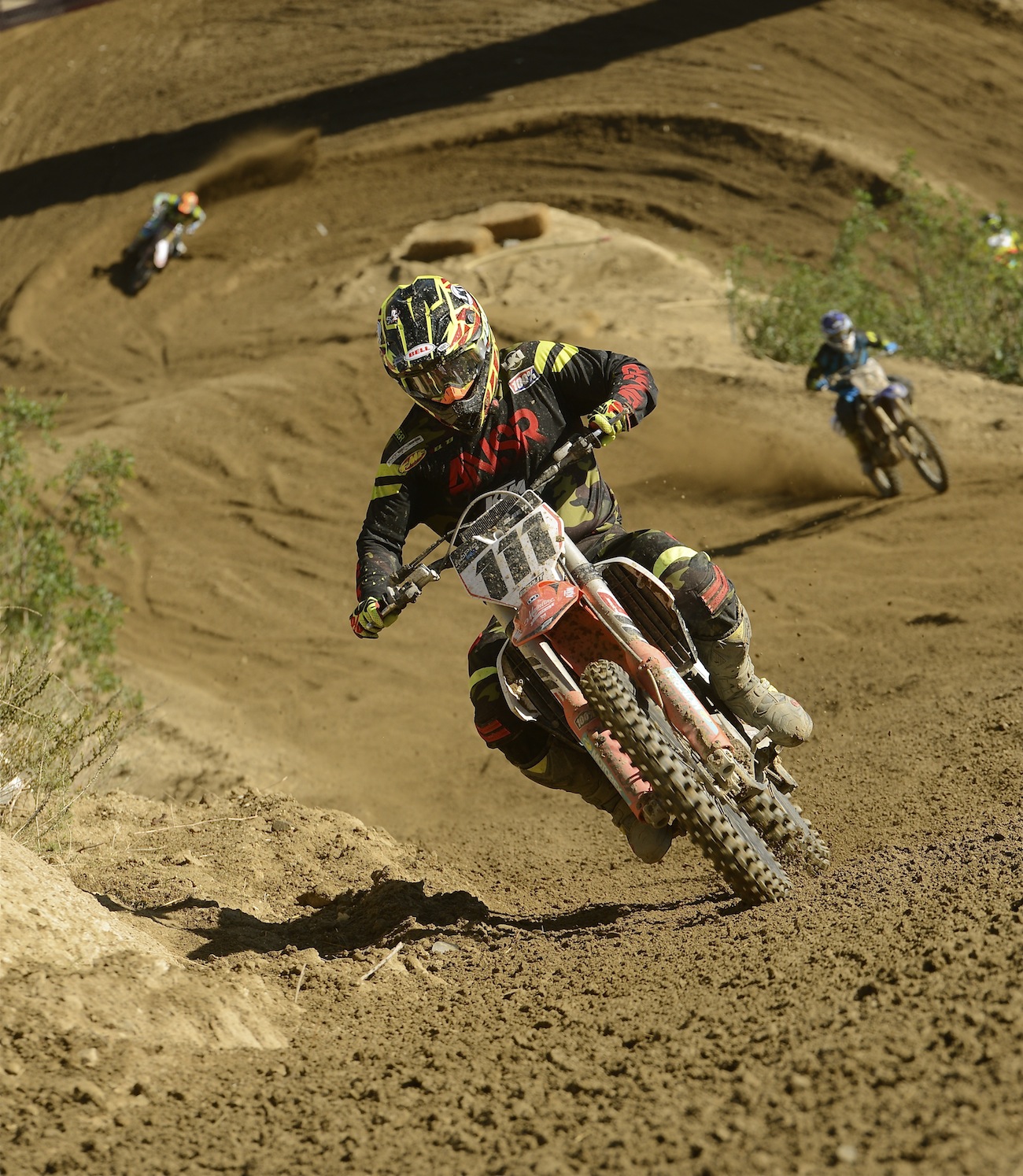 Over-30 Pro: Mike Sleeter.
Over-40 Pro: Daryl Hurley.
Over-50 Pro: Kurt Nicoll.
Over-60 Pro: Pete DeGraff.
Over-70 Pro: Jim O'Neal.
You can sign up at www.glenhelen.com or just show up on race day and enter. Pre-entries will be accepted up until November 2. Pre-entries is $40 per class. Post entry is $45 . If you want to race a second class it is $30.
THIS WEEK'S BIRTHDAY BOYS: ADAM, MALCOLM & THE DART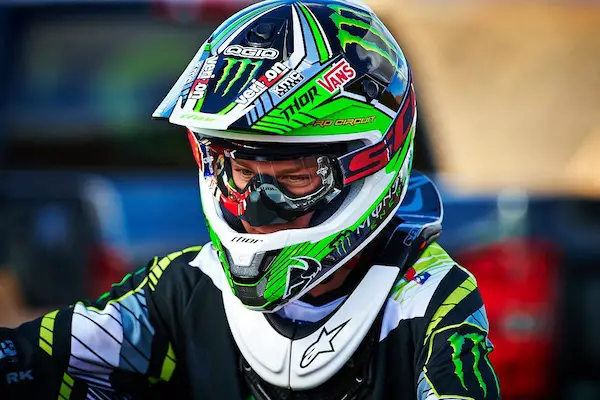 Oct. 20…Adam Cianciarulo 1996
Oct. 21…Terren O'Dell 1991
Oct. 21…Matiss Karro 1991

Oct. 22…Ashley Fiolek 1990
Oct. 22…Michael Brandes 1975
Oct. 24…Teddy Parks 1989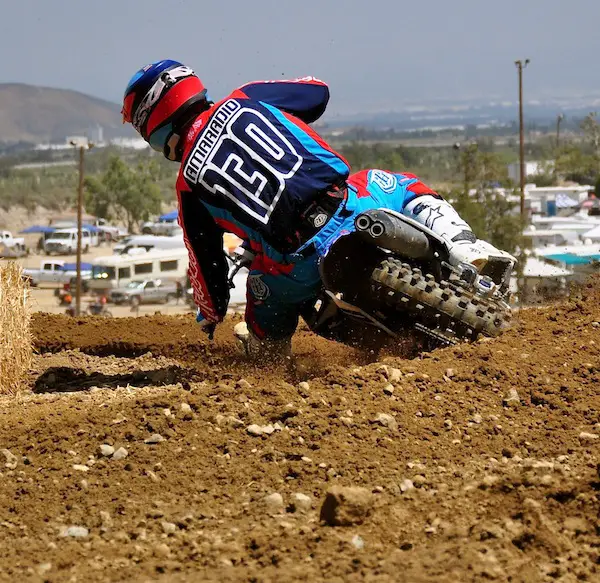 Oct. 25…Tony Amaradio 1973
Oct. 25…Mike Lafferty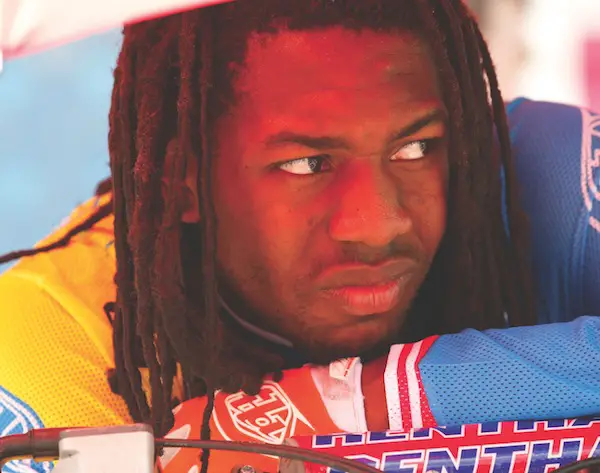 Oct. 27…Malcolm Stewart 1992
Oct. 27…Kenny Zahrt 1955
Oct. 27.. Jimmy Jarrett
THE FINAL WORD: ROGER'S THOUGHTS ON RACING THE MXDN
A MAN AND HIS PUCH: 42 YEARS LATER


Now a plastic surgeon, this was 13-year-old Kim Sunol back in 1975 on his dream bike.
Before packing up and heading to the USA for a two-week whirlwind race adventure at the REM Octobercross on October 28 and the 2015 World Vet Championship on November 4-5, Spanish racer Kim Sunol had very important business to attend to. Was Dr. Sunol called to the hospital to perform emergency surgery on a patient? Was he needed at fellow World Vet racer Xavi Costa's house to help change Mini-Fever's diapers before going to the airport? No, Kim wanted to finish the restoration project on his 1975 Puch Minicross MC50.
Kim's original 1975 Puch Minicross.
Kim's newly restored 1975 Puch Minicross.
Yes, we know that he had waited 42 years, but this was the perfect moment. Kim explained it this way, "This was my dream bike when I was a kid. I did very crazy things on it. I believe that if I hadn't kill myself on it, then no other bike would. Now, my living room collection consists of my 1977 Montesa Cappra VB 125 and a 1975 Puch Minicross. Every time I go from the couch to the kitchen to open a bottle of wine, I say, 'beautiful bikes'!" You can see Kim and Xavi in action of the World Vet in two weeks—but the Puch is staying in Barcelona.
KIM SUNOL ON HIS PUCH MINICROSS AT CIRCUITO DE LES FRANQUESES IN 1975

17 TH ANNUAL REM OCTOBERCROSS ON OCTOBER 28
For more information go to www.remsatmx.com
2017 WORLD VET MOTOCROSS CHAMPIONSHIP ON NOVEMBER 4-5
For more info go to www.glenhelen.com
TAKE TO THE STREETS! 2017 ELSINORE GRAND PRIX ON NOV. 10-12

THE PARIS SUPERCROSS ON NOVEMBER 18-19
2017 THOR MINI OLYMPICS TO BE BACK AT GATORBACK ON NOV. 20-25


SUBSCRIBE TO TWO MAGAZINES AT ONCE & GET $50 IN ROCKY MTN. GIFT CARDS
Do you subscribe to MXA? You should. We know that you think that print magazines are dead and that the internet will fill the void, but most of the stuff in the current issue of MXA won't appear on the web for several months, if at all. Luckily, you can get all of MXA on your iPhone, iPad, Kindle or Android by going to the Apple Store, Amazon or Google Play or in a digital version. Even better you can subscribe to Motocross Action and Dirt Bike at the same time and get $50 in Rocky Mountain ATV/MC gifts cars to spend on whatever motorcycle parts or products you need. You can call (800) 767-0345 or go to www.hi-torque.com/mxcombo.
WHAT'S LEFT TO SEE IN 2017


The attention will now turn to Straight Rhythm, Monster Cup, the Australian Supercross Championship and the World Vet Championship.

2017 AUSTRALIAN SUPERCROSS CHAMPIONSHIP
Nov. 11-12………………Qudos Bank Arena
Nov. 18………………….Jimboomba
RED BULL STRAIGHT RHYTHM IV
Oct. 21………………….….Pomona, CA
REM OCTOBERCROSS
Oct. 28………………….….Glen Helen, CA
2017 DUBYA WORLD VET MOTOCROSS CHAMPIONSHIP
Nov. 4-5………………..….Glen Helen, CA
2017 THOR MINI OLYMPICS
Nov. 20-25……………….Gainesville, FL
2018 MOTOCROSS RACE SCHEDULES
2018 AMA SUPERCROSS CHAMPIONSHIP
Jan. 6……………………..…Anaheim, CA
Jan. 13………………………Houston, TX
Jan. 20………………………Anaheim, CA
Jan. 27………………………Glendale, AZ
Feb. 3……………………..…Oakland, CA
Feb. 10………………………San Diego, CA
Feb. 17………………………Arlington, TX
Feb. 24………………………Tampa, FL
Mar. 3……………………..…Atlanta, GA
Mar. 10………………………Daytona, FL
Mar. 17………………………St. Louis, MO
Mar. 24………………………Indianapolis, IN
Apr. 7……………………..…Seattle, WA
Apr. 14………………………Minneapolis, MN
Apr. 21………………………Foxborough, MA
Apr. 28………………………Salt Lake City, UT
May 5…………………….…Las Vegas, NV
2018 AMA NATIONAL CHAMPIONSHIP
May 19……………………Hangtown, CA
May 26.…………………..Glen Helen, CA
June 2..………………….Thunder Valley, CO
June 16..…………………Mt Morris, PA
June 23.………………….Muddy Creek, TN
June 30.………………….Red Bud, MI
July 7..……………………Southwick, MA​
July 21.…………………..Millville, MN​
July 28.…………………..Washougal, WA
Aug. 11..………………….Unadilla, NY​
Aug. 18..………………….Budds Creek, MD​
Aug. 25.…………………..Crawfordsville, IN
2018 FIM MOTOCROSS WORLD CHAMPIONSHIP
Mar. 4……………………….Argentina
Mar. 25……………………..Spain
Apr. 8………………………..Italy 1
Apr. 15………………………Holland 1
Apr. 29………………………Russia
May 13………………………Latvia
May 20………………………Germany
June 3……………………….England
June 10……………………..France
June 24……………………..Italy 2
July 8………………………..Indonesia
July 22………………………Czech Republic
Aug. 5……………………….Belgium
Aug. 12……………………..Switzerland
Aug. 19……………………..Sweden
Sept. 2………………………USA
Sept. 9………………………Mexico
Sept. 23…………………….Holland 2
Sept. 30…………………….Italy 3
2018 MOTOCROSS DES NATIONS
Oct. 7………………………Red Bud, MI
2018 AMSOIL ARENACROSS CHAMPIONSHIP
Jan. 6-7………………………….Dayton, OH
Jan. 13-14………………………Worcester, MA
Jan. 20-21……………………….Wilkes Barre, PA
Jan. 27-28………………………Greensboro, NC
Feb. 10-11………………………Madison, WI
Feb. 17-18………………………Florence, SC
Mar. 17-18………………………Denver, CO
Mar. 24-25………………………Nampa, ID
Apr. 7-8………………………….Wichita, KS
Apr. 21-22………………………Portland, OR
Apr. 28-29………………………Reno, NV
May 4-6…………………………Las Vegas, NV
2018 BRITISH ARENACROSS CHAMPIONSHIP
Jan. 6…………………………..Manchester
Jan. 13………………………….Newcastle
Jan. 20…………………………Birmingham
Jan. 26-27…………………….Belfast
Feb. 10………………………….Sheffield
Feb. 17………………………….London
2018 WORLD OFFROAD CHAMPIONSHIP (WORCS)
Feb. 2-4…………………..……Las Vegas, NV
Feb. 23-25……………….…..Phoenix, AZ
Mar. 23-24……………….…..Lake Havasu, AZ
Apr. 20-22……………….…..Hurricane, UT
May 25-27……………………Cedar City, UT
Sept. 14-16……………………Glen Helen, CA
Oct. 19-21………………….…Adelanto, CA
Nov. 9-11……………………..Primm, NV
SEE THE 2018 KTM 450SXF IN ACTION
SEE THE 2018 YAMAHA YZ250F IN ACTION
SEE THE 2018 HUSQVARNA TE250i IN ACTION
SEE THE 2018 SUZUKI RM-Z450 IN ACTION
SEE THE 2018 HUSQVARNA FC450 IN ACTION
SEE THE 2018 YAMAHA YZ450F IN ACTION
SEE THE 2018 KAWASAKI KX250F IN ACTION
SEE THE 2018 KTM 350SXF IN ACTION
SEE THE 2018 HONDA CRF450 IN ACTION
SEE THE 2018 SUZUKI RM-Z250 IN ACTION
SEE THE 2018 KAWASAKI KX450 IN ACTION
Photos: Monster Energy, Brian Converse, Dan Alamangos, Debbi Tamietti, Justyn Norek, Jody Weisel, Scott Mallonee, Massimo Zanzani, Honda, KTM, Husqvarna, Daryl Ecklund, MXA