TWO-STROKE TUESDAY | JEREMY MCGRATH'S 1996 HONDA RC250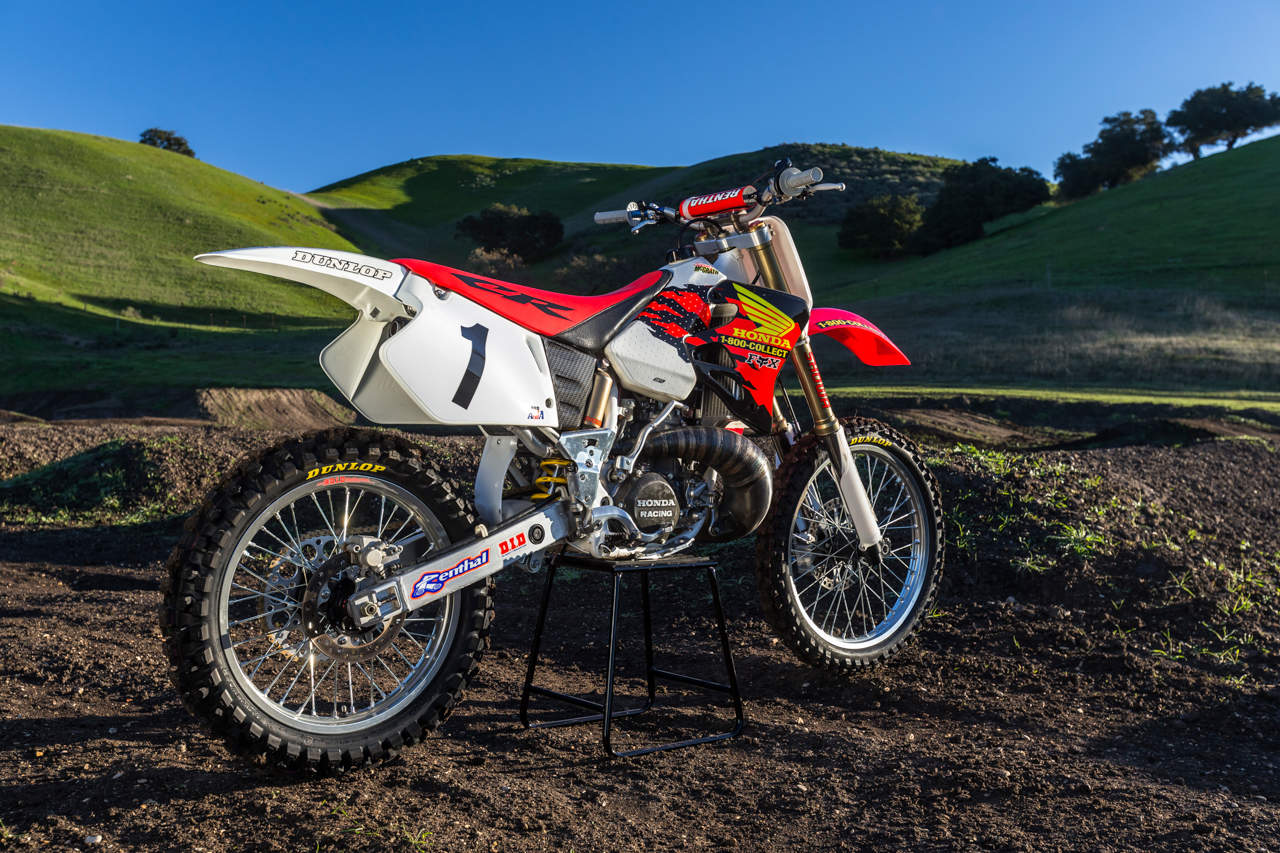 This is Jeremy McGrath's bike. Perhaps this is what Heaven looks like. In truth, this is a 1993 model Honda CR250 that McGrath rode through his tenure at Honda.
Jeremy McGrath's 1996 Honda RC250 was the envy of all racers, professional or otherwise, back in the day. Why? While "Showtime" won 15 out of 16 Supercross races, grabbing the holeshot and running away from everyone, it was his 1-800-Collect sponsored Honda that seemingly caught the attention of most people. Enjoy the photos of the bike and Jeremy doing what he did best.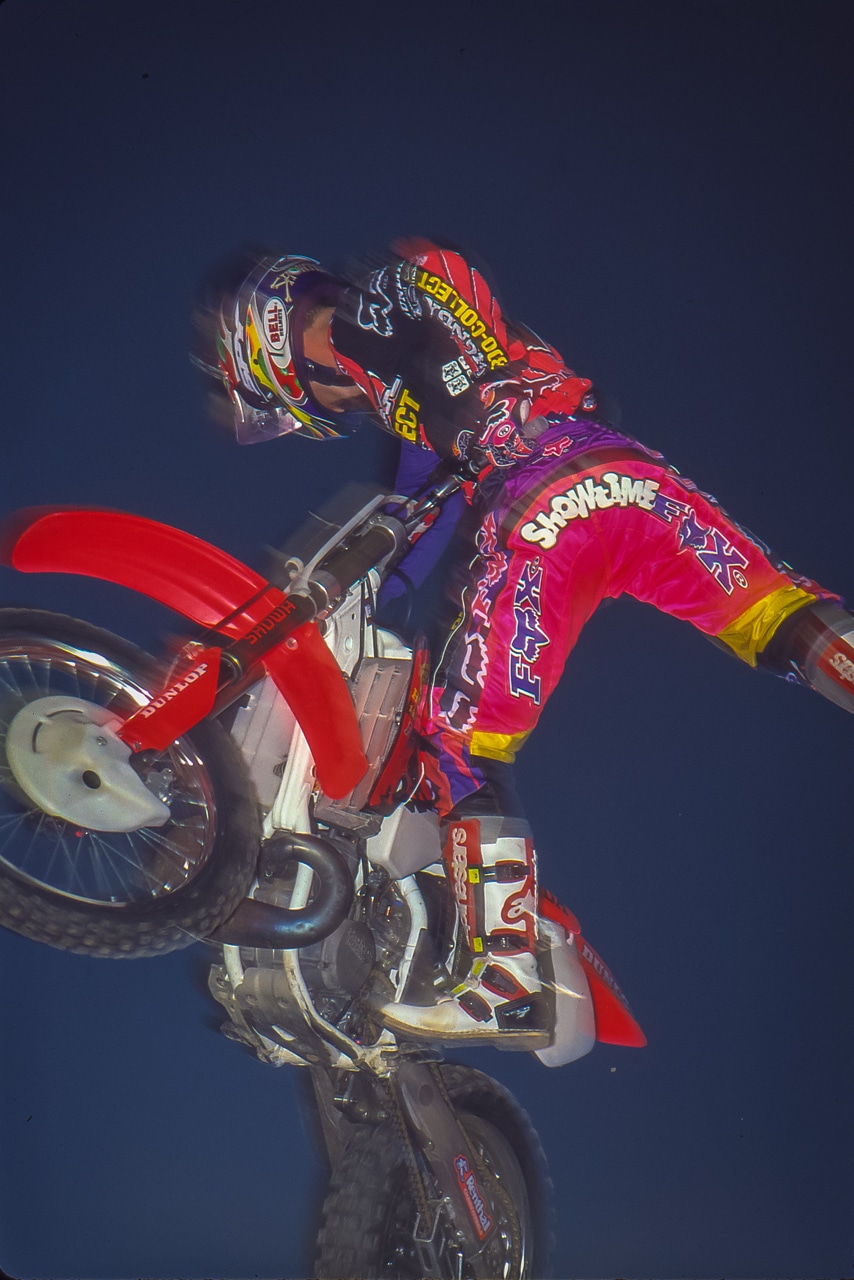 Jeremy doing a NacNac on his factor Honda RC250. 
The white gas tank, the handmade cone pipe, the carbon fiber silencer, the cool red and black graphics, and the copious amounts of works trickery made it the most photographed (and most dominant) bike of its day.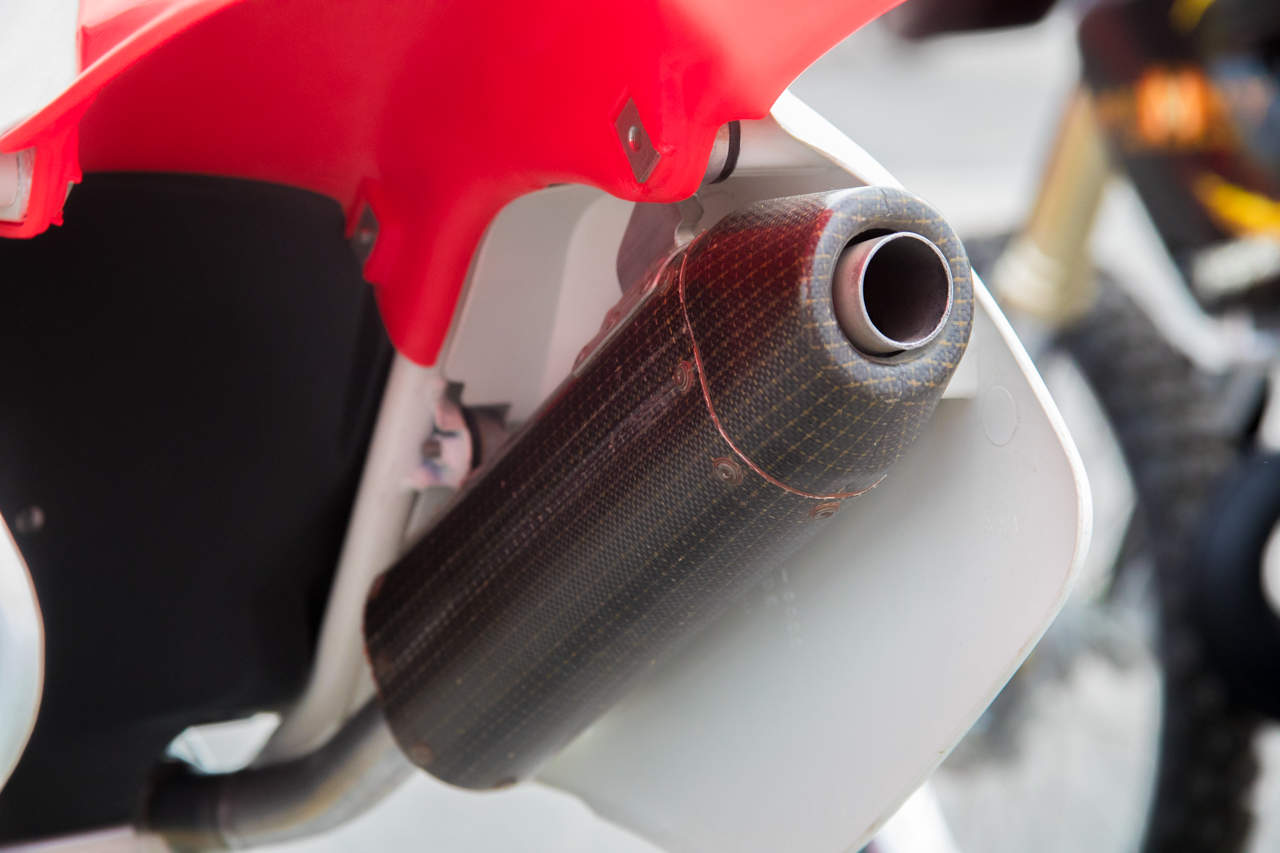 Carbon fiber was used on the trick silencer to decrease weight.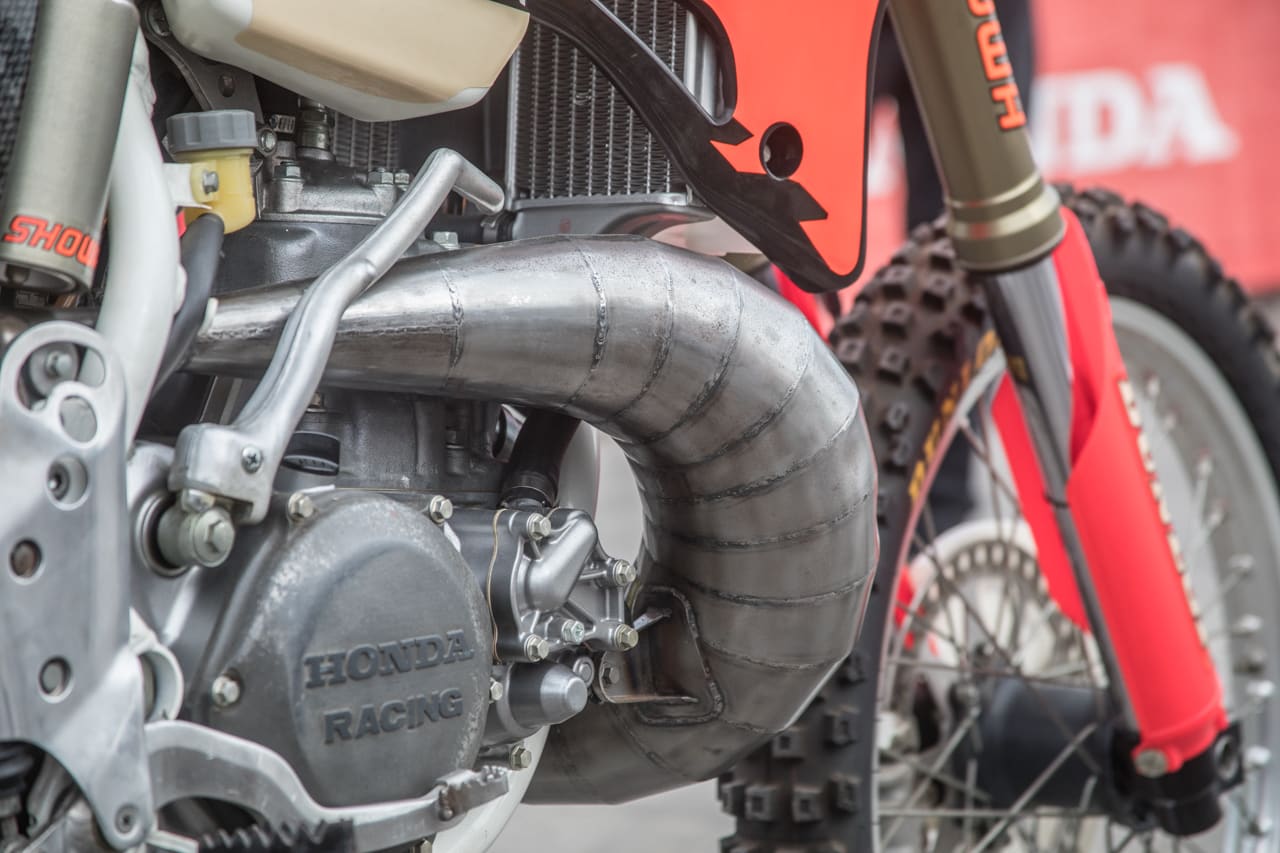 What stands out on the RC250? First and foremost, the handmade cone pipe is a work of art.
The day-glow red front fender is still as bright as the day it was put on the bike. The fork guards, however, are not.
Ken Roczen, before the Supercross season started he rode Jeremey's bike for the Terrafirma 94 video.  
Remember the "No Wing, No Prayer" marketing jargon that Honda used?
Check out the factory triple clamps made specifically for the works Showa forks.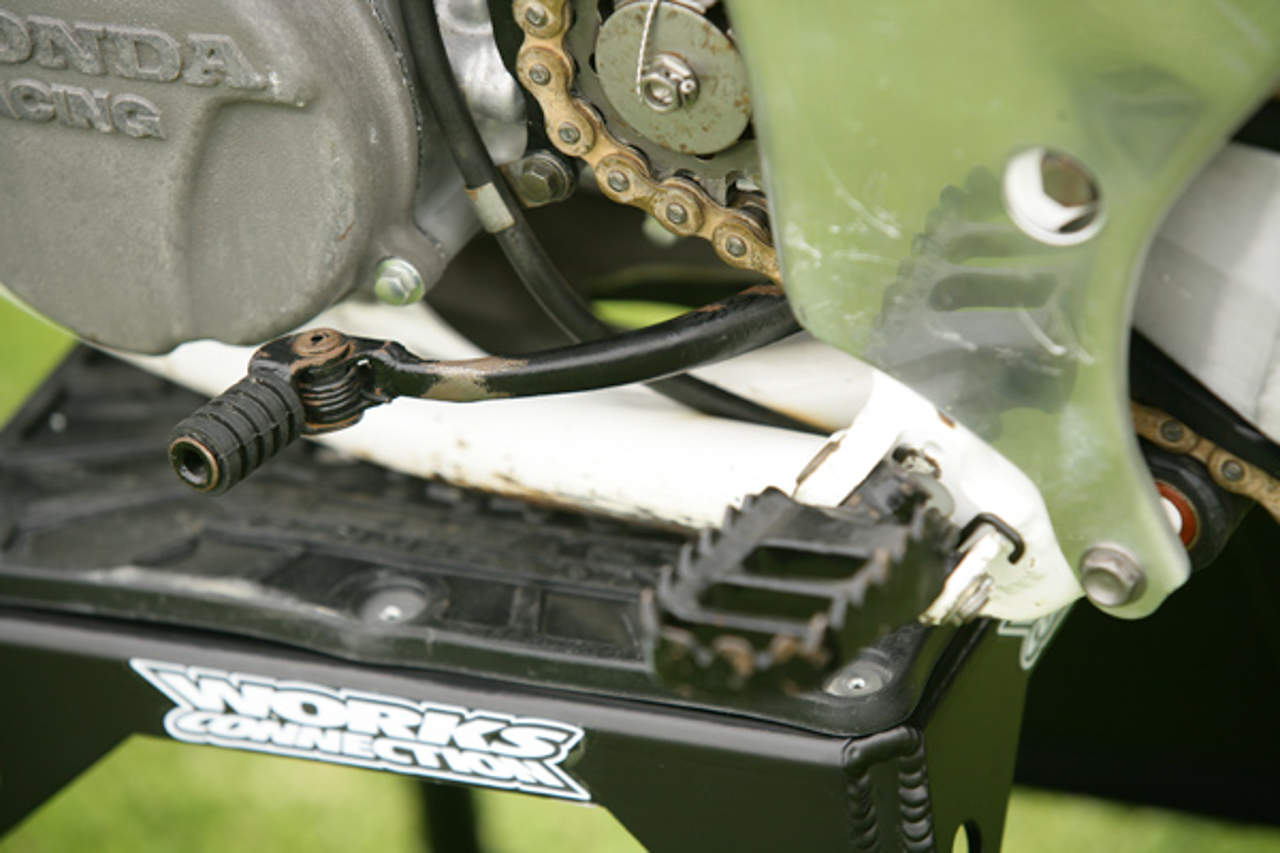 Honda made a custom shifter for Jeremy. This, like most other parts on the bike, is a factory item.