We get misty-eyed sometimes thinking about past bikes we loved, as well as ones that should remain forgotten. We take you on a trip down memory lane with bike tests that got filed away and disregarded in the MXA archives. We reminisce about a piece of moto history that has been resurrected. Here is our […]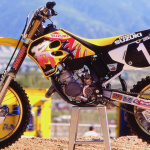 Test riders often head into thinking that a "works" bike is going to be all engine—a fire-breathing, rip-snorting 125 mill that hits like a 250. It ain't always so!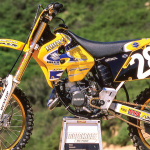 Team Primal Impulse's RM125 runs a factory cylinder, head, pipe, 2mm-longer rod, ignition and carburetor
We flashback to when all the Japanese manufactures made two-stroke dirt bikes. This is the complete 2004 RM250 vs. YZ250 vs. CR250 vs. KX250 vs. KTM brawl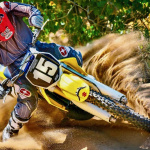 It is easy to look at the 2007 Suzuki RM125 and see a throwback to an ancient era with the steel frame, revvy powerband and unchanged exterior
Suzuki riders always claim that with the money they save, they could build an RM-Z450 as good as a KTM. How much money would it cost to lose 20 pounds?
What is different about the 2022 Suzuki motocross models?
Remember when Suzuki was at the top of the motocross food chain? In fact, the 2011 RM-Z250 took top honors in the 250 four-stroke class. But, the last decade has not been kind to the RM-Z250.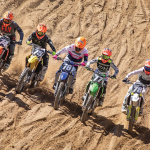 Breaking down the fastest 250 four-strokes — everything you need know, most of it applicable to your actual riding
Motocross racers love shootouts, until the bike they spent $10,000 loses; They think their brand is the fastest bike, until they see a dyno chart; They think that weight doesn't matter on motocross bikes, but if their girlfriend gains a few pounds they go ballistic