MXA TEAM TESTED: PRO CIRCUIT '03-'21 YZ250 PIPE AND SILENCER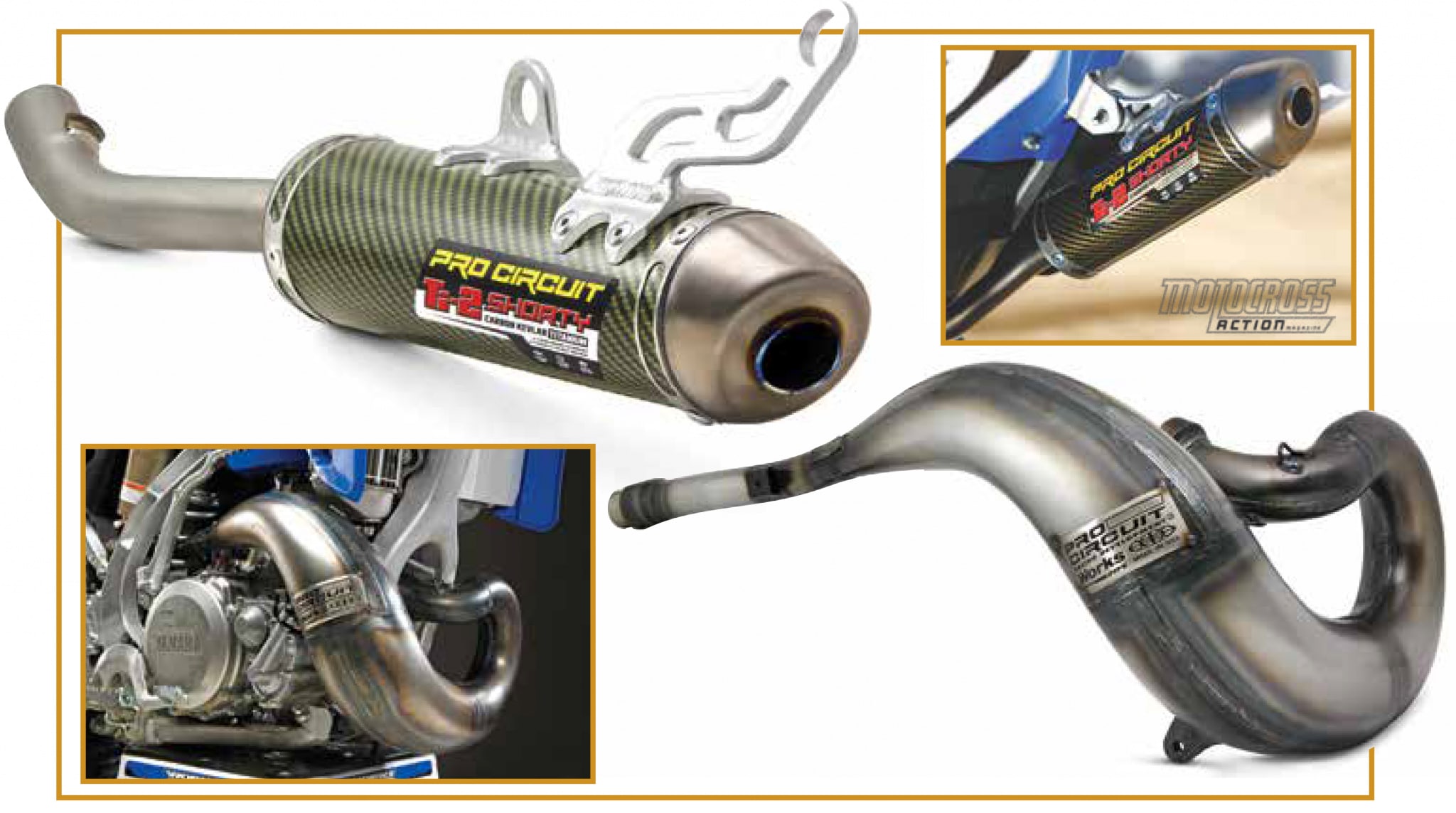 WHAT IS IT? The Yamaha YZ250 powerplant has been unchanged for almost two decades. This gave Pro Circuit's Mitch Payton more than enough time to tune his YZ250 pipe and silencer to perfection.
WHAT'S IT COST? $262.46 (pipe), $329.95 (carbon fiber silencer), $141.71 (aluminum silencer).
CONTACT? www.procircuit.com or (951) 738-8050.
WHAT STANDS OUT? Here's a list of things that stand out with the Pro Circuit Yamaha YZ250 pipe and silencer that fits model years from 2003 to 2021.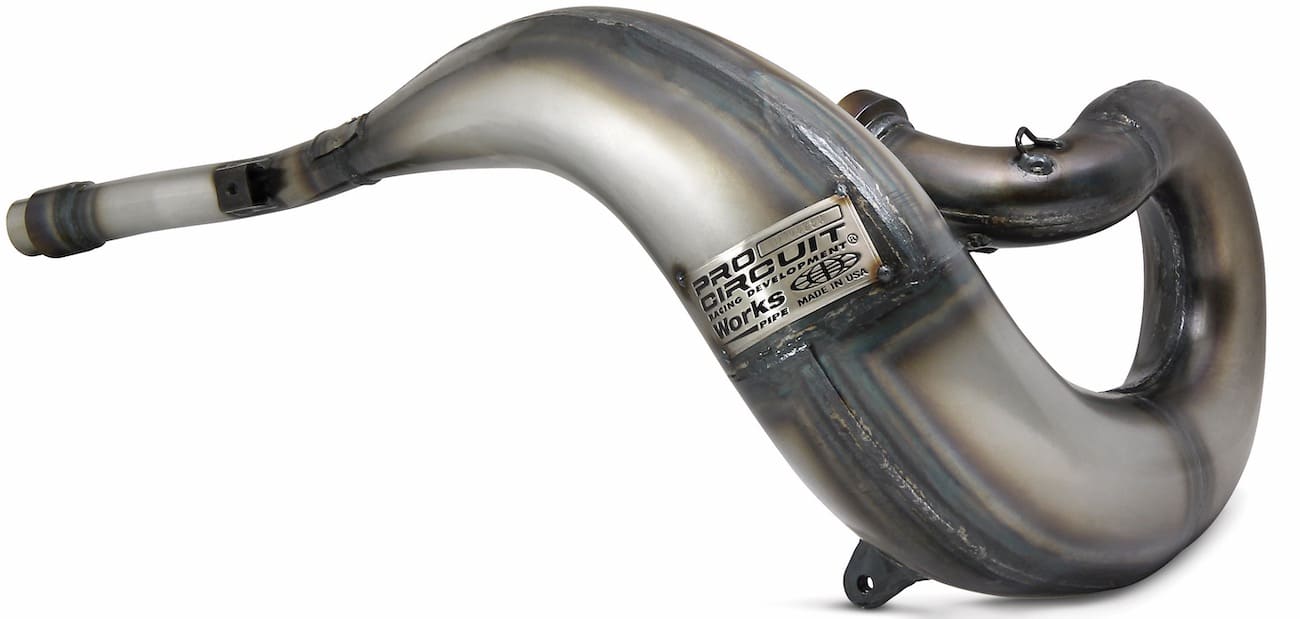 (1) Installation. All the OEM YZ250 hardware is transferred over to the Pro Circuit pipe and silencer. Before installing the pipe, make sure to take the O-ring out of the OEM pipe and insert it into the Pro Circuit pipe. The pipe bolted on without any issues.
(2) Stock trim. The Yamaha YZ250 is one of the most loved bikes in MXA's arsenal, but the powerplant has grown long in the tooth. Yamaha has thrown virtually all of its R&D budget into thumpers. We can't say that was a bad idea, but the two-stroke market is hot again, and the benign neglect that Yamaha has shown its two-strokes is showing. KTM and Husqvarna have been updating their smokers on a yearly basis. We like the power curve of the YZ250. It is linear and easy to ride, and we just want more of the same powerband to keep up with the new technology on the track.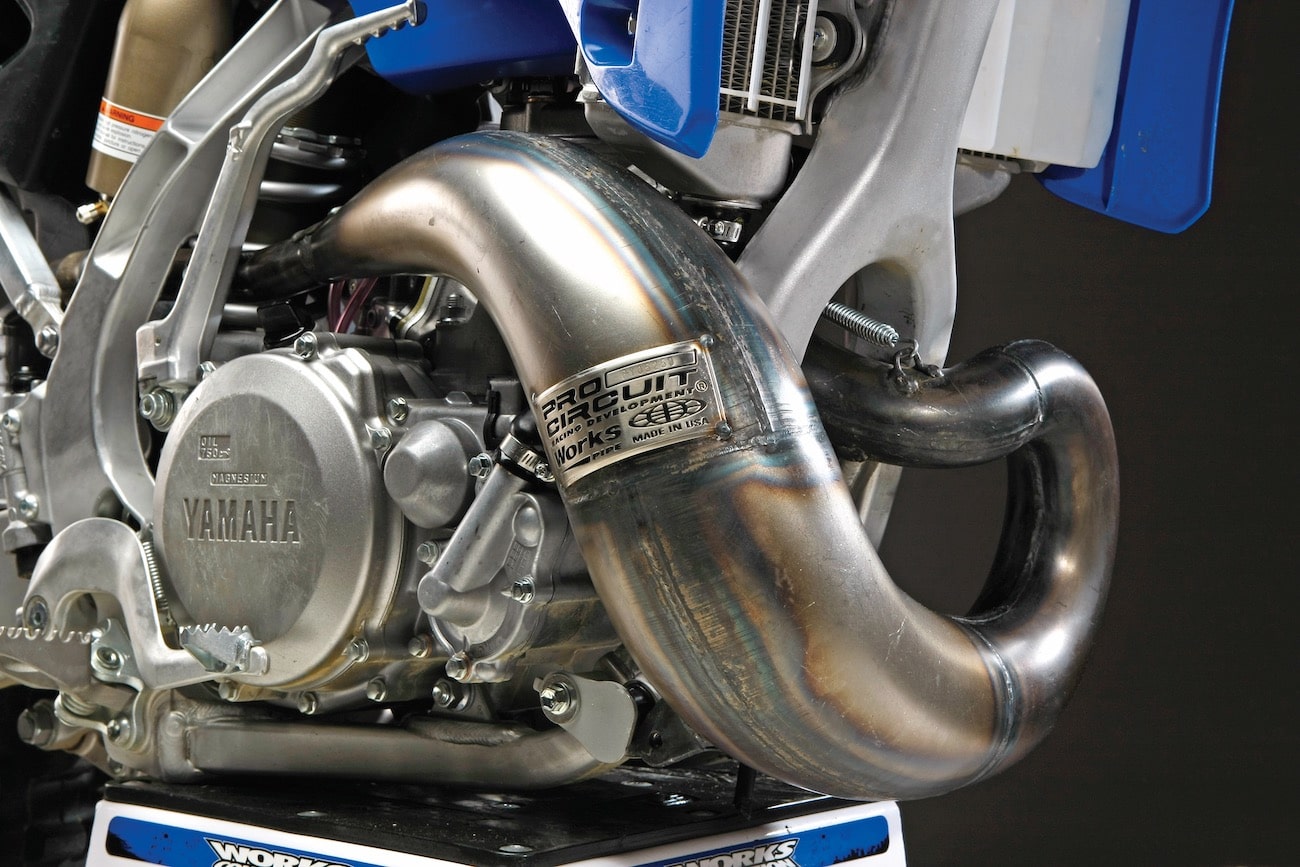 (3) Performance. Pro Circuit's Yamaha YZ250 exhaust system can be described in one word—explosive. This pipe burst out an extra 3.46 ponies at 8000 rpm and peaks out at 9600 rpm, producing 49.33 horsepower, which is 2-1/2 more than stock at peak. This pipe makes an incredible difference all the way through the powerband, but it is a shock to the system for some. The initial hit was too strong for some Vet and Novice test riders on dry tracks. They felt that the sharp burst of power made it difficult to control the rear end in hard-packed corners; however, on sand tracks, everyone loved the pipe, as it had more than enough power to keep the YZ250 in the powerband. Our testers also felt that they used the clutch much less than with the OEM pipe due to the increase in power.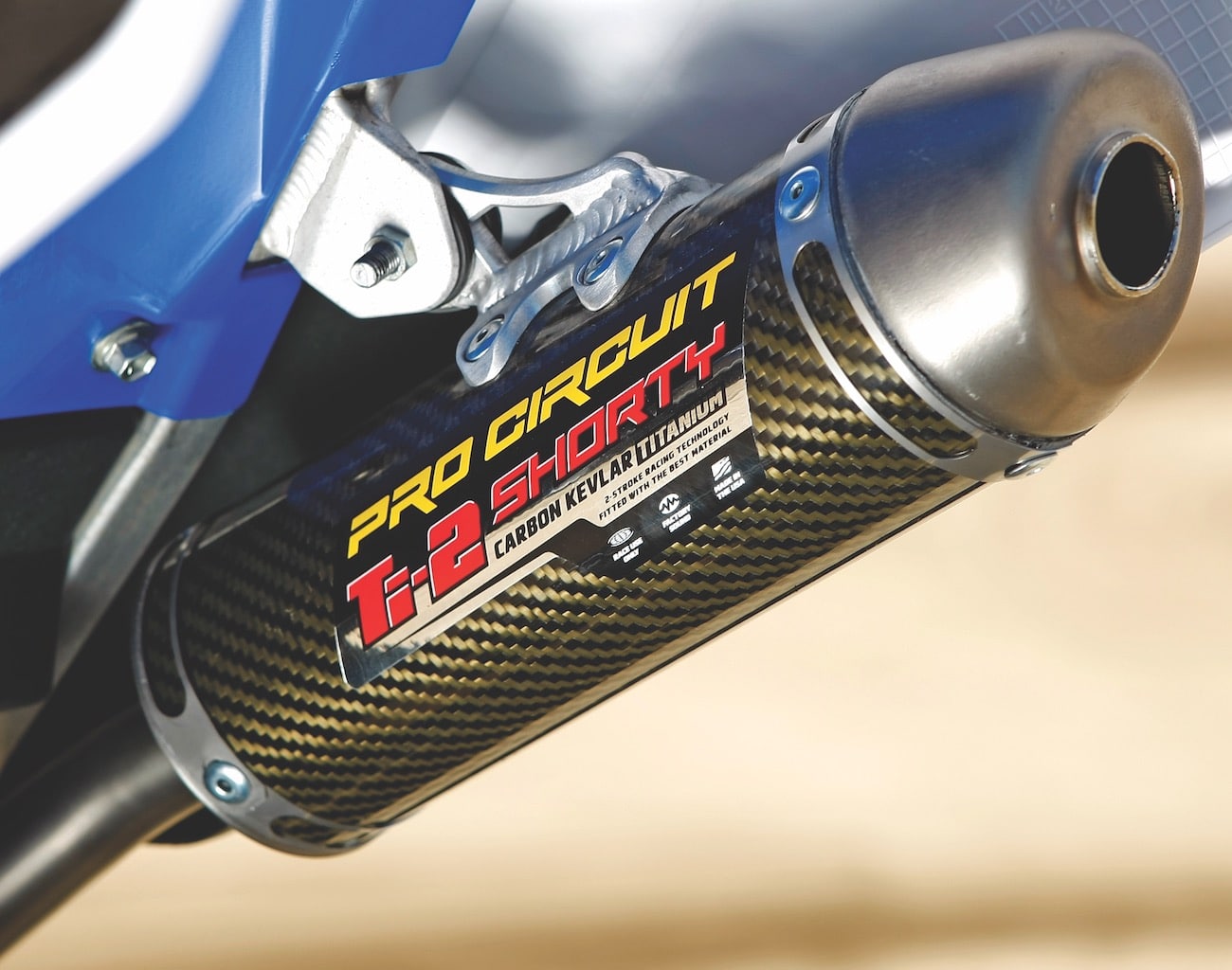 (4) Silencer. We tested with Pro Circuit's high-dollar carbon fiber silencer. Why? Because it looked cool. That proves how shallow we are. And, the fact that it costs $190 more than Pro Circuit's regular R-304 silencer proves that money is no object to the MXA test crew. If it is up to you, the aluminum R-304 has the exact same dimensions and performance (and lasts longer to boot).
(5) Tuning. We didn't touch the jetting on our 2021 Yamaha YZ250. It ran like a champ on premium pump gas. We might go richer in cold weather, sand or with more mods than just a pipe.

WHAT'S THE SQUAWK? Four compliants. First, the carbon fiber silencer is a luxury. If you are looking for longevity, go with the $190-cheaper aluminum one. Second, if you don't own stock in Scotch-Brite, you might want to consider Pro Circuit's chrome-finish Platinum pipe. It is the same spec but doesn't require manual labor to keep it looking new. Third, this pipe is best in the hands of two-stroke riders with serious skills. It hits hard and pulls even harder. Fourth, getting one in the age of Covid-19 is a problem. If you want one this summer, you should order it now, because metal shortages, stamping delays and increased demand have produced shortages.
MXA RATING: This is a racer's pipe. It produces more power in the upper part of the powerband than any pipe we tested.